Mango Savoury recipes are the need of the hour. At least for me..
I mean with the amount of desserts that I am making and sharing here I might have definitely gained some pounds but neverthless I enjoy making desserts so thats how it is!!!
But then you need some spice in your life too or else it would become really boring right!!
And that is why I came up with these Must try Scrumptious Mango Savoury Recipes.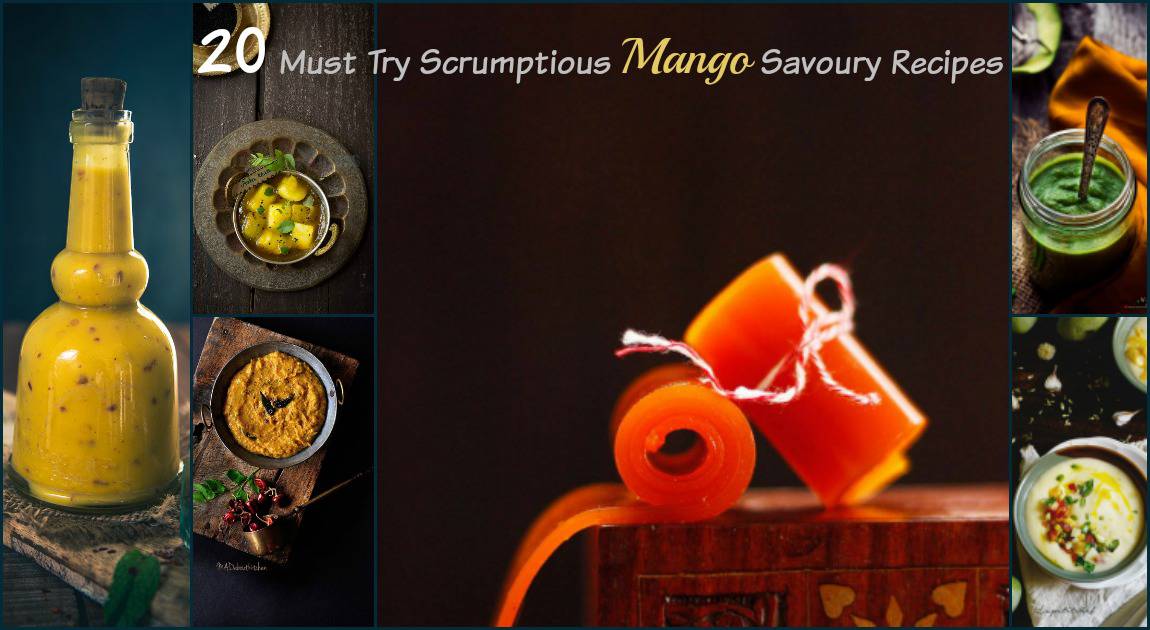 Well I also have this 25+ Mouth Watering Mango dessert recipes too on the blog if you would like to check.
1. Mango Gazpacho with Plum Sauce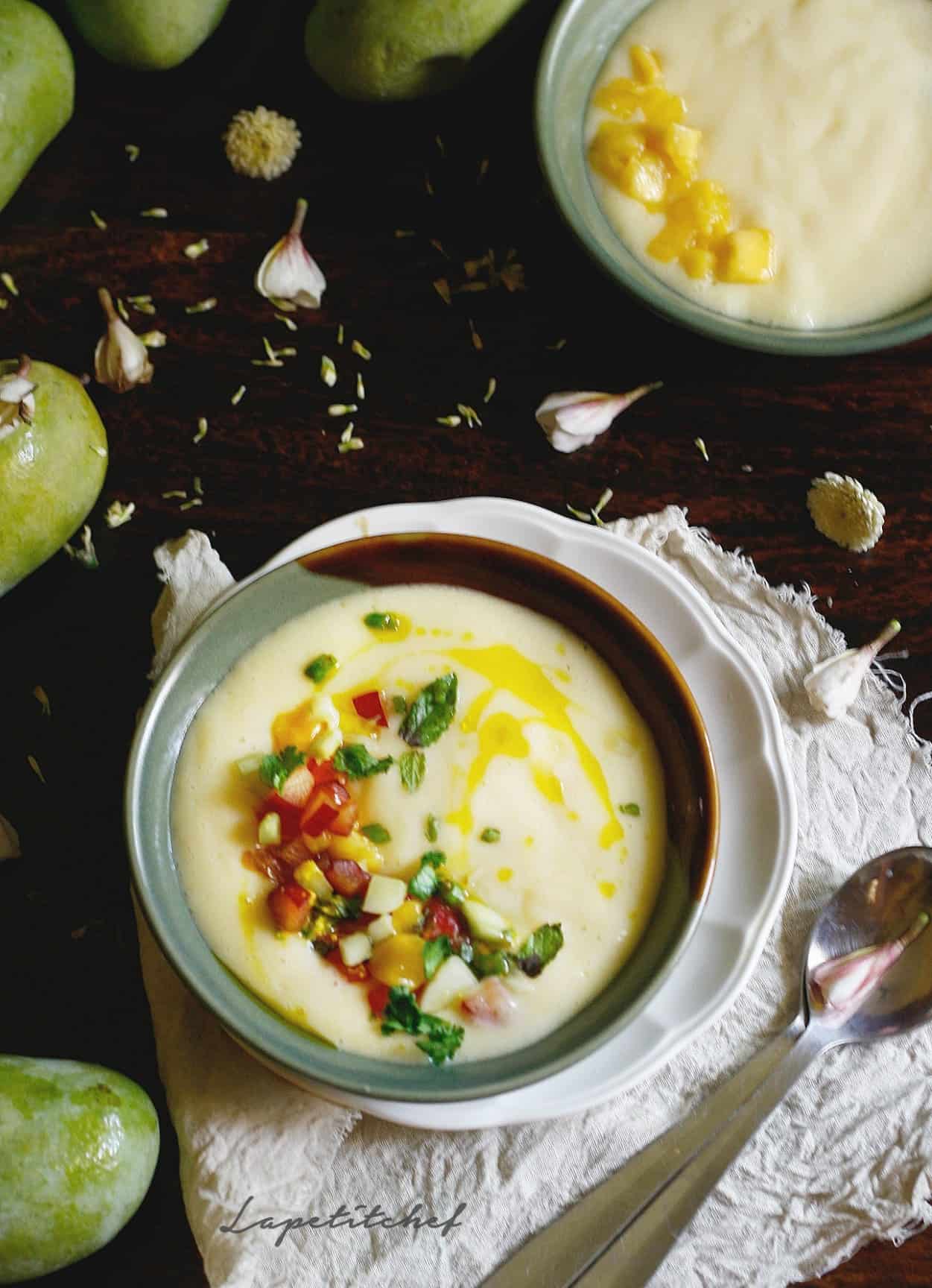 Mango Gazpacho with plum salsa is essentially a chilled flavorful soup that's perfect for the summers and a great alternative to the usual mango shake and other mango desserts.
Recipe Link : lapetitchef
2. Bulgur Wheat Rainbow Salad with Thai Mango Dressing
An easy and quick salad recipe that gets ready in 15 mins.
Recipe Link: Carve your Craving
3. Mango Salsa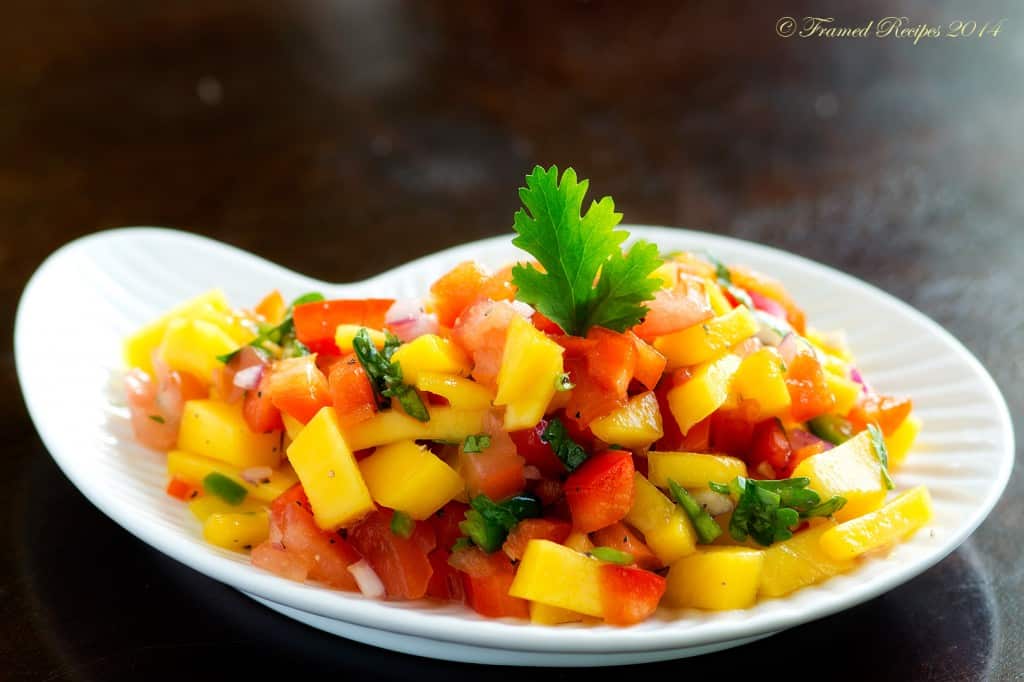 Mango salsa is a medley of flavors tickling your taste buds – sweet, spicy, tangy. It's simple to prepare and is a totally refreshing taste.
Recipe Link: Framed recipes
4. Mango Orange Mint Smoothie
Start your day with this beautiful Mango Smoothie
Recipe Link : The Food Samaritan
5. Mango Dosa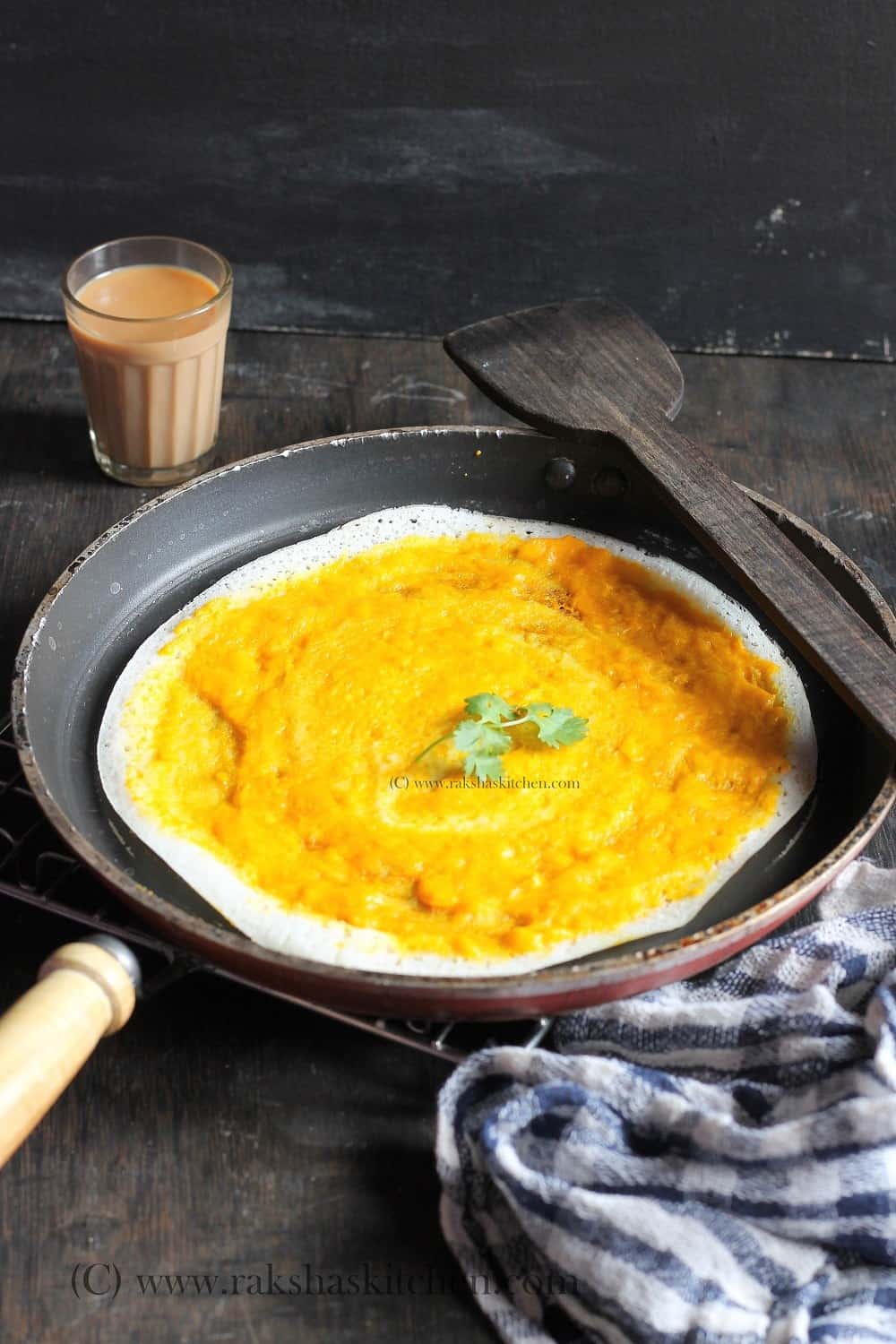 Mango puree with dosa.. This sounds delicious right!
Get the recipe here: Raksha's Kitchen
6. Mini Mango Poori – Kids special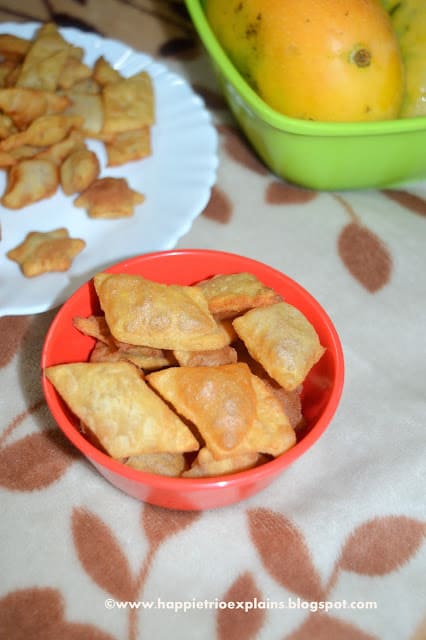 Poori is always a super hit among kids .It can be made even special by combining it with Mangoes
Recipe Link: Happietrio
7. Thai Spring Roll with Thai Mango Dipping Sauce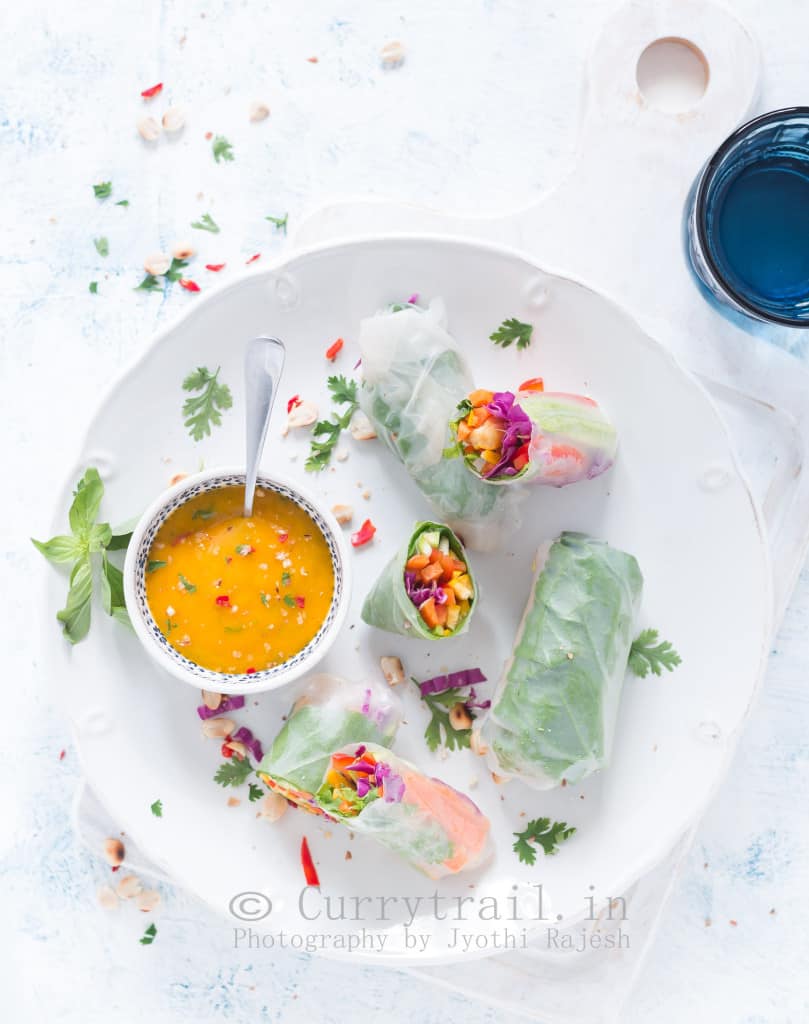 A spring roll with fresh veggies and not deep fried? Yes please! I can go for a whole plate full.
Like the author even this is my view about these gorgeous spring rolls with Mango sauce
Recipe Link: Curry Trail
8. Mango Cream Cheese Vegan Pancakes with Mango Puree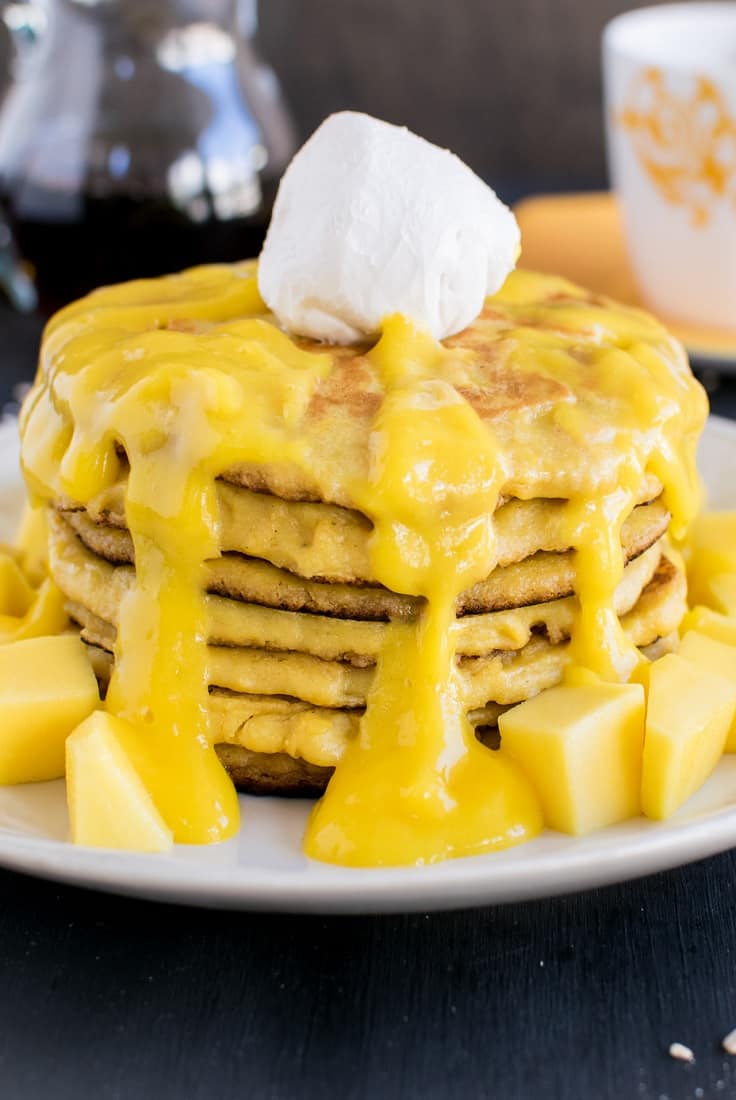 Mango Cream Cheese Vegan Pancakes drizzled generously with homemade Mango Puree are insanely delicious. They are soft, moist and fluffy.
Recipe Link : Klipfit
9. Raw Mango and Onion Sambar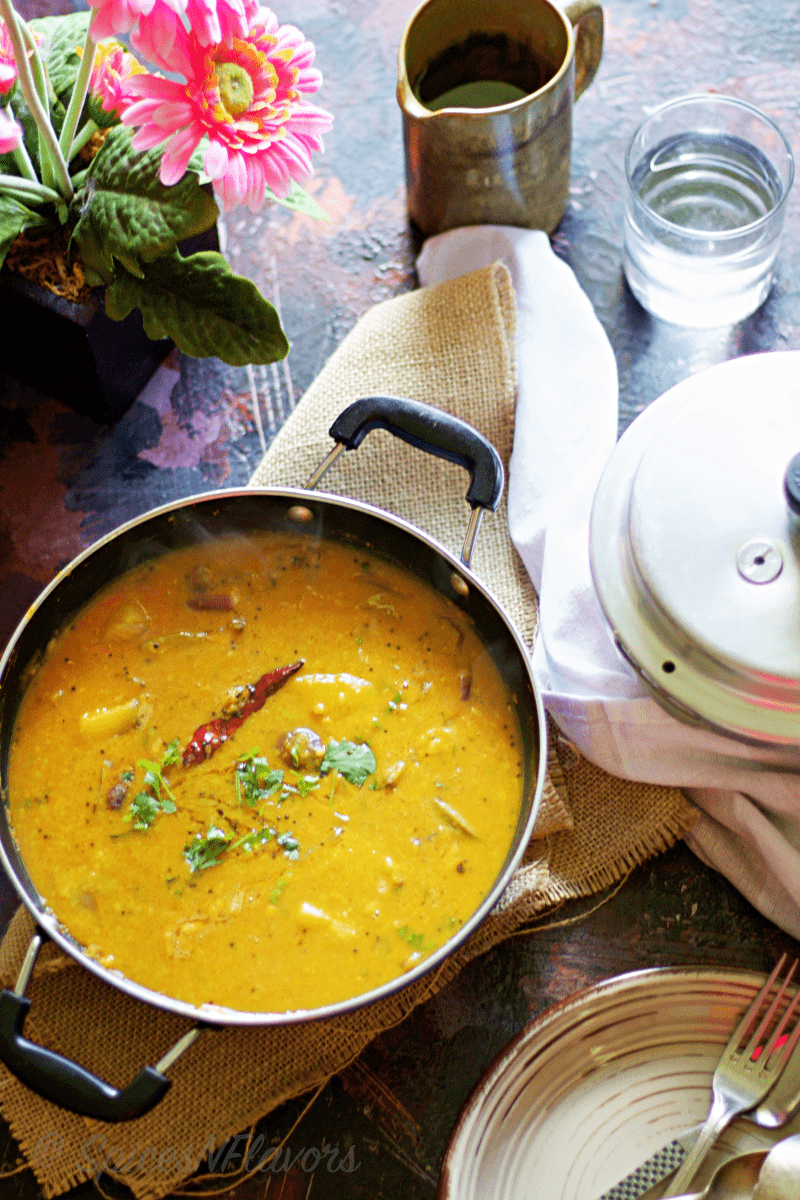 Raw Mango and Onion Sambhar is an authentic and delicious lentil based vegetable stew; a staple dish in South of India.
Get the recipe: SpicesNFlavors
10.Lentil Soup (Dal) with Mango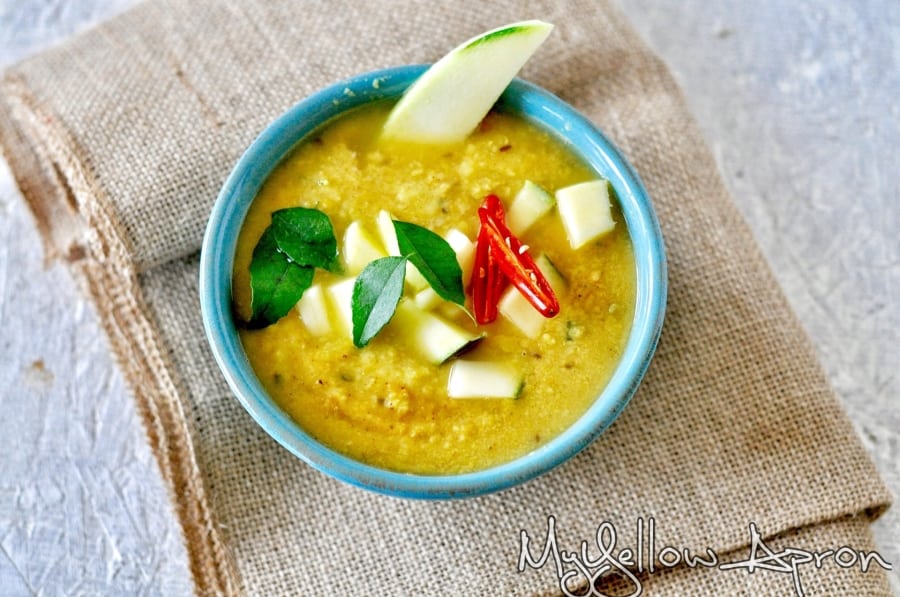 A light and tangy soup made with Red Lentils
Get the recipe here : My Yellow Apron
11. Fajeto – Gujarati Mango Kadhi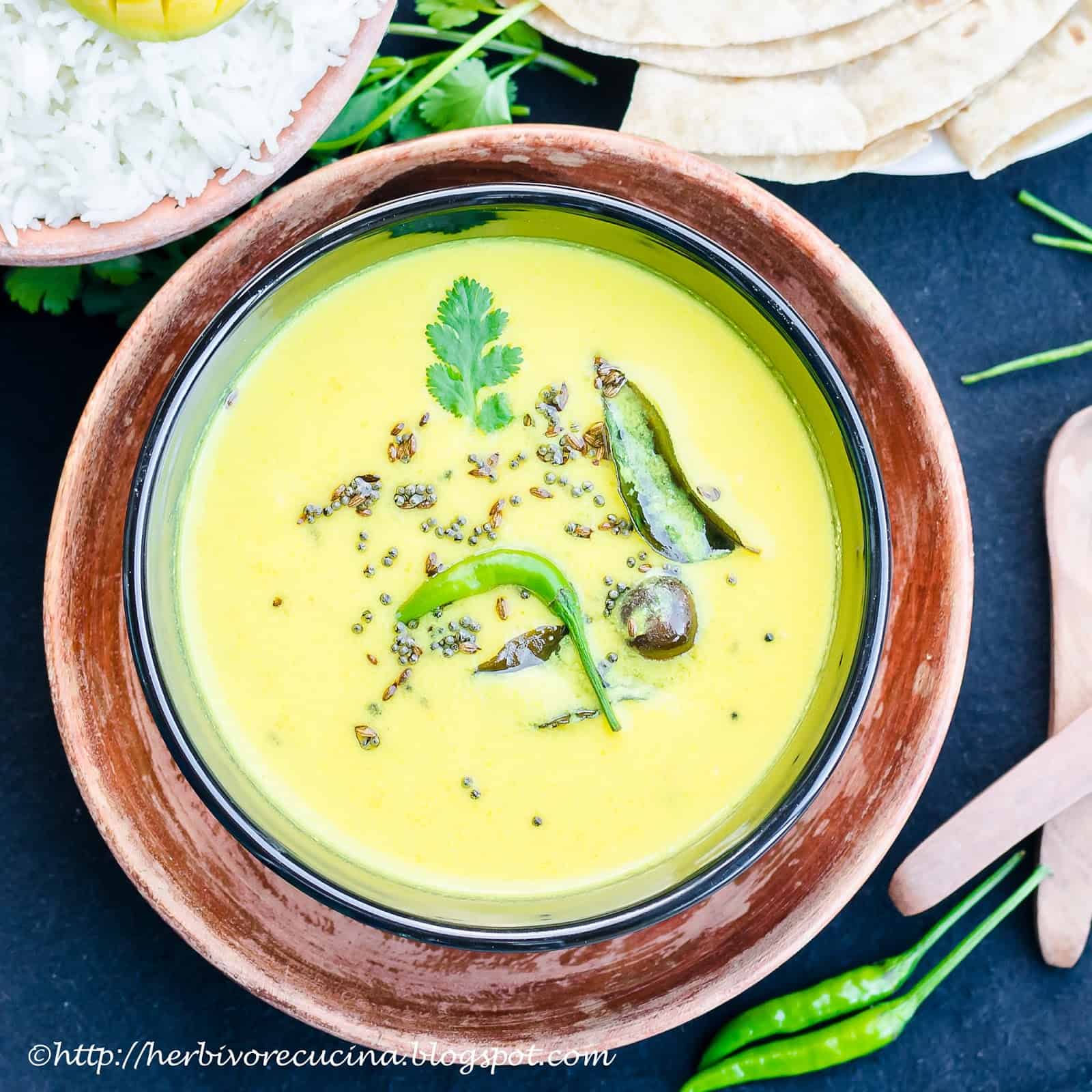 Fajeto or Mango Kadhi is a famous Gujarati recipe
Get the recipe here: Herbivore Cucina
12. Maavinkaayi Gojju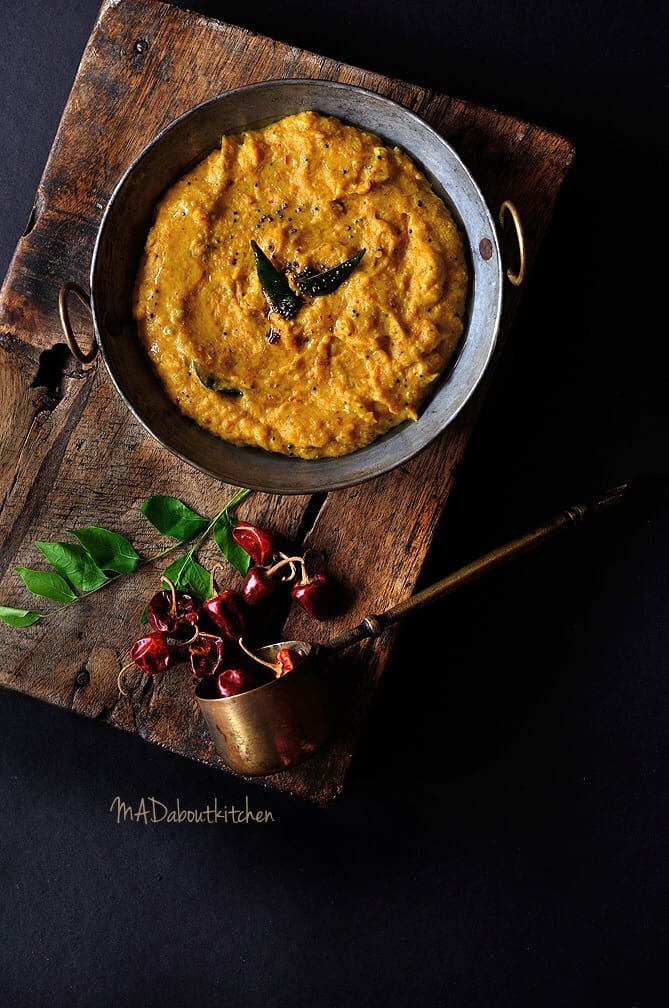 Maavinkaayi Gojju, a lip smacking mango curry that goes really well with steamed rice , roti and dosa… It is tangy, sweet and a spicy curry.
Recipe Link: Mad About Kitchen
13. Mango Rice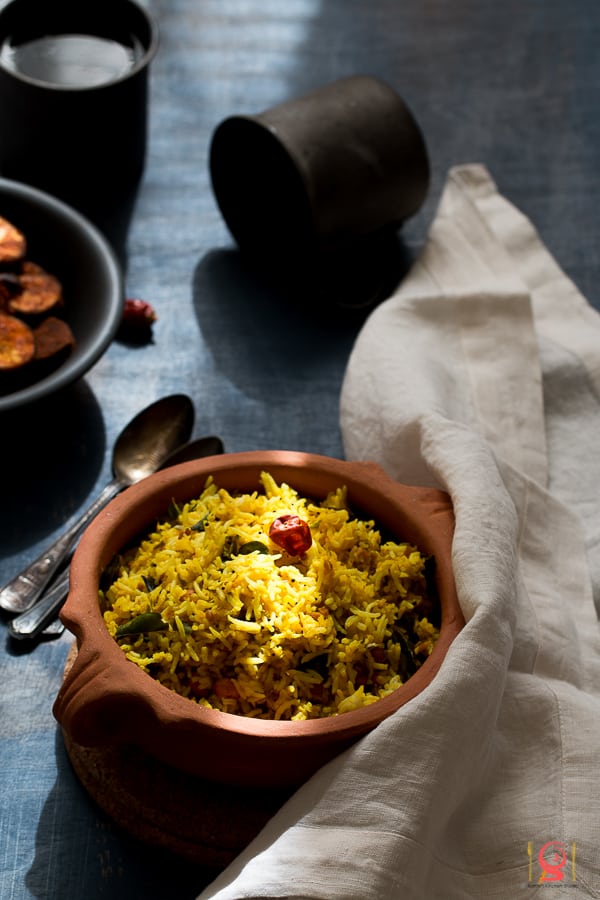 Manga Sadham | Raw Mango Rice – A simple yet delicious rice prepared with grated raw mango and spices and tastes perfect with vada.
Recipe Link: karthiskitchenstudio
14. Amba Khatta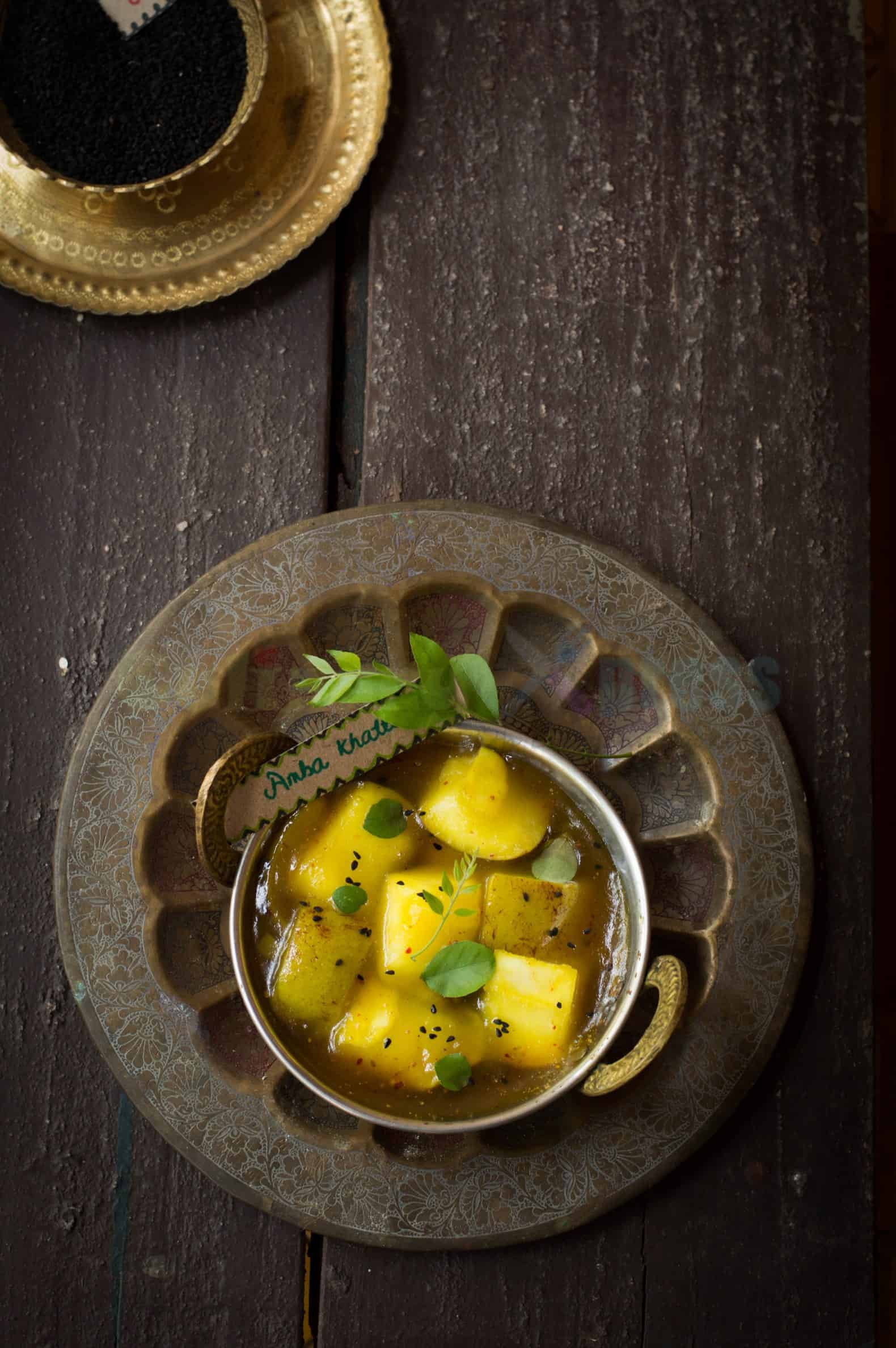 This Amba Khatta is a beautiful blend of sweet , sour and spicy with the wonderful mingling flavors of the nigella seeds.
Recipe Link: Culinary Xpress
15. Mango Mint Chutney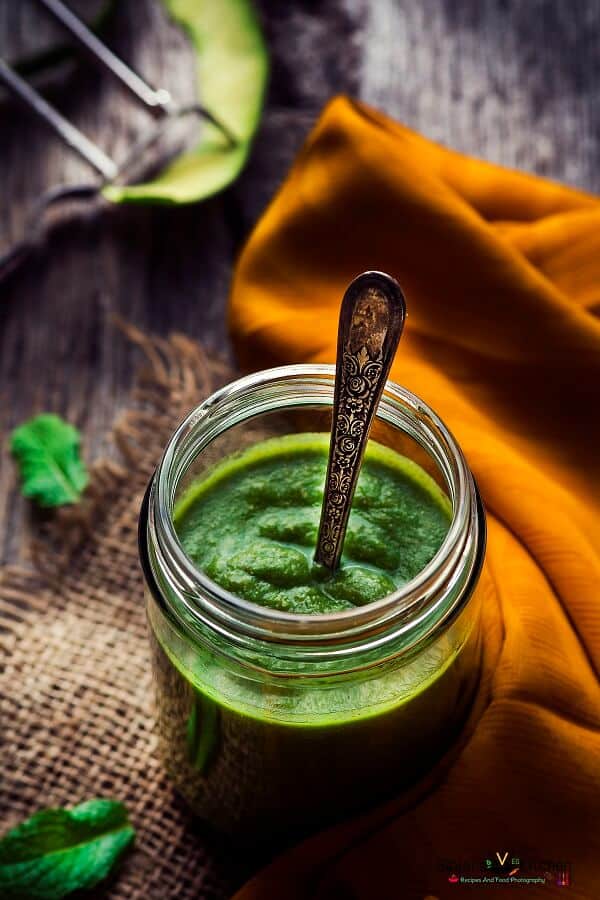 This Mango Mint Chutney condiment goes very well as a dip or spread with any Indian appetizers snack like samosa, Pakora or chaat
Get the recipe here : Binjal's Veg Kitchen
16. Instant Mango Pickle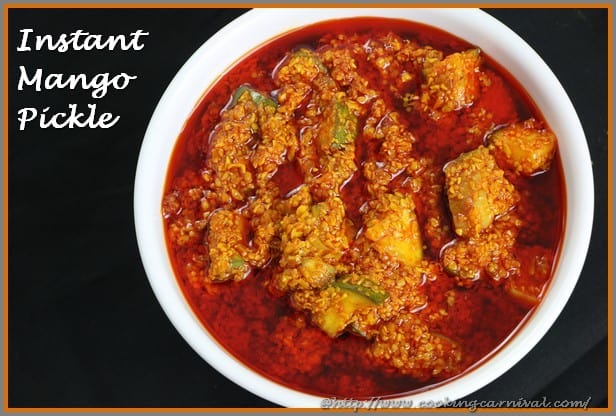 Mango Pickle refers to a variety of Pickles prepared using Raw Mango and some spices.
Here is the recipe for making it in Gujarati style: Cooking Carnival
17. Avakai Oorugai/ Raw Mango Pickle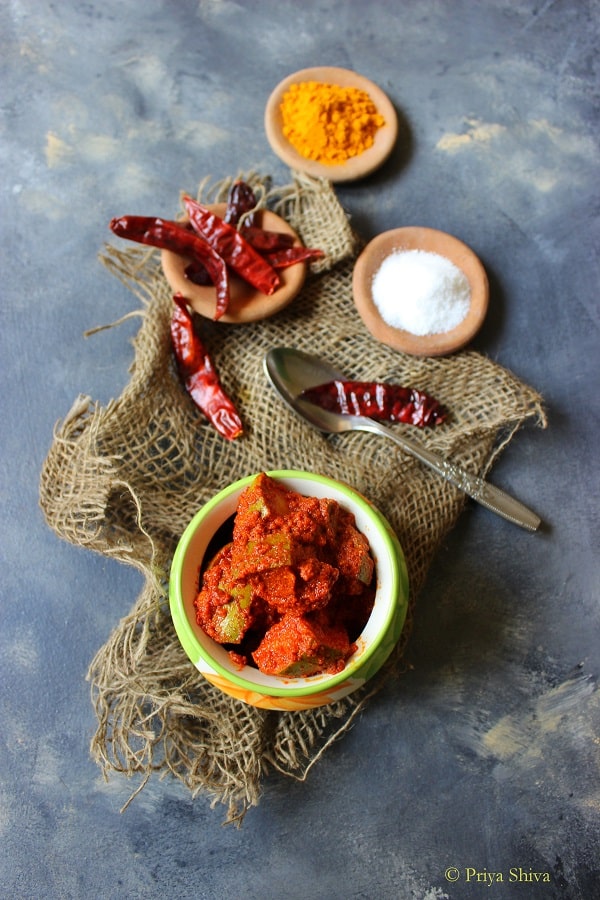 Learn the art of making Pickles the South Indian way from Priya's Kitchenette
18. Thai Green Curry Mango Chickpea Dip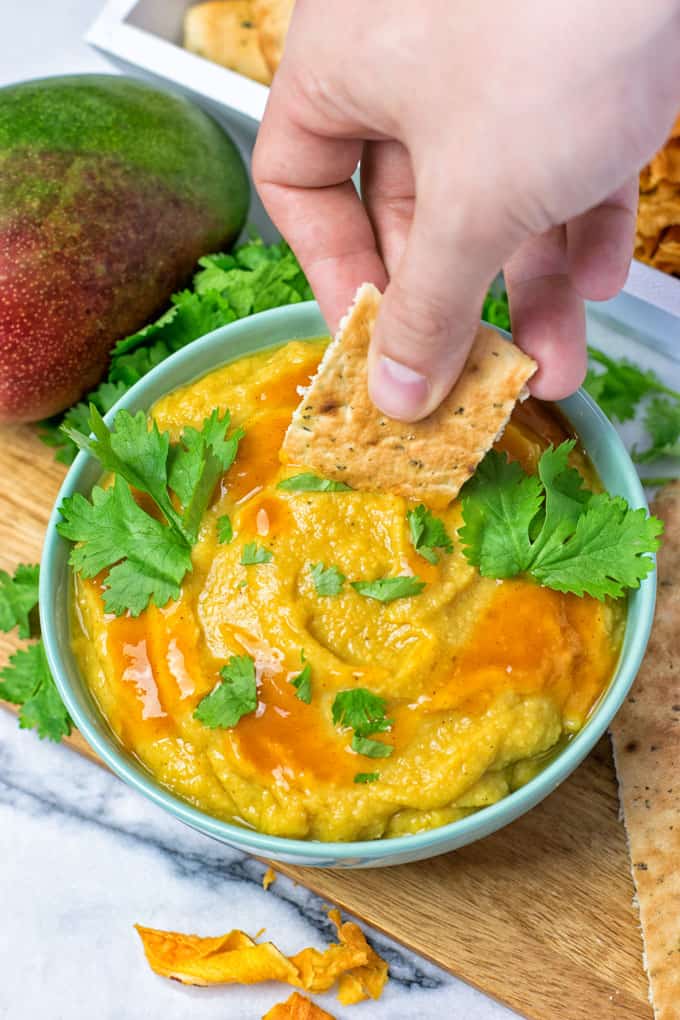 My Thai Green Curry Mango Chickpea Dip will blow you away. From only 5 ingredients and one little step, this is a vegan, gluten free, and even oil free dip, for everyone to enjoy.
Recipe Link: contentednesscooking
19. Mango Chilli Sauce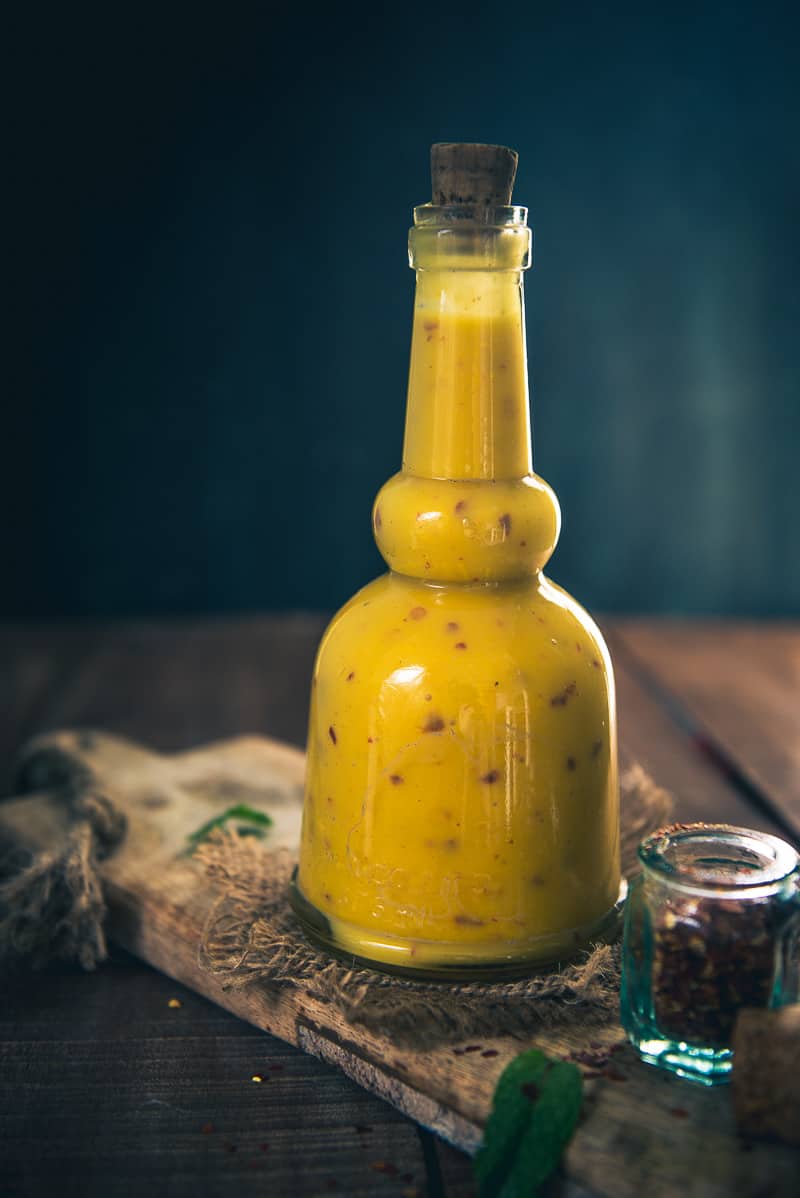 Mango Chilli Sauce combines the best of two flavours. It is sweet and spicy which makes it an interesting combination that one cannot resist at all.
Recipe Link: Whisk Affair
20. Aam papad/ Mango Fruit Leather Recipe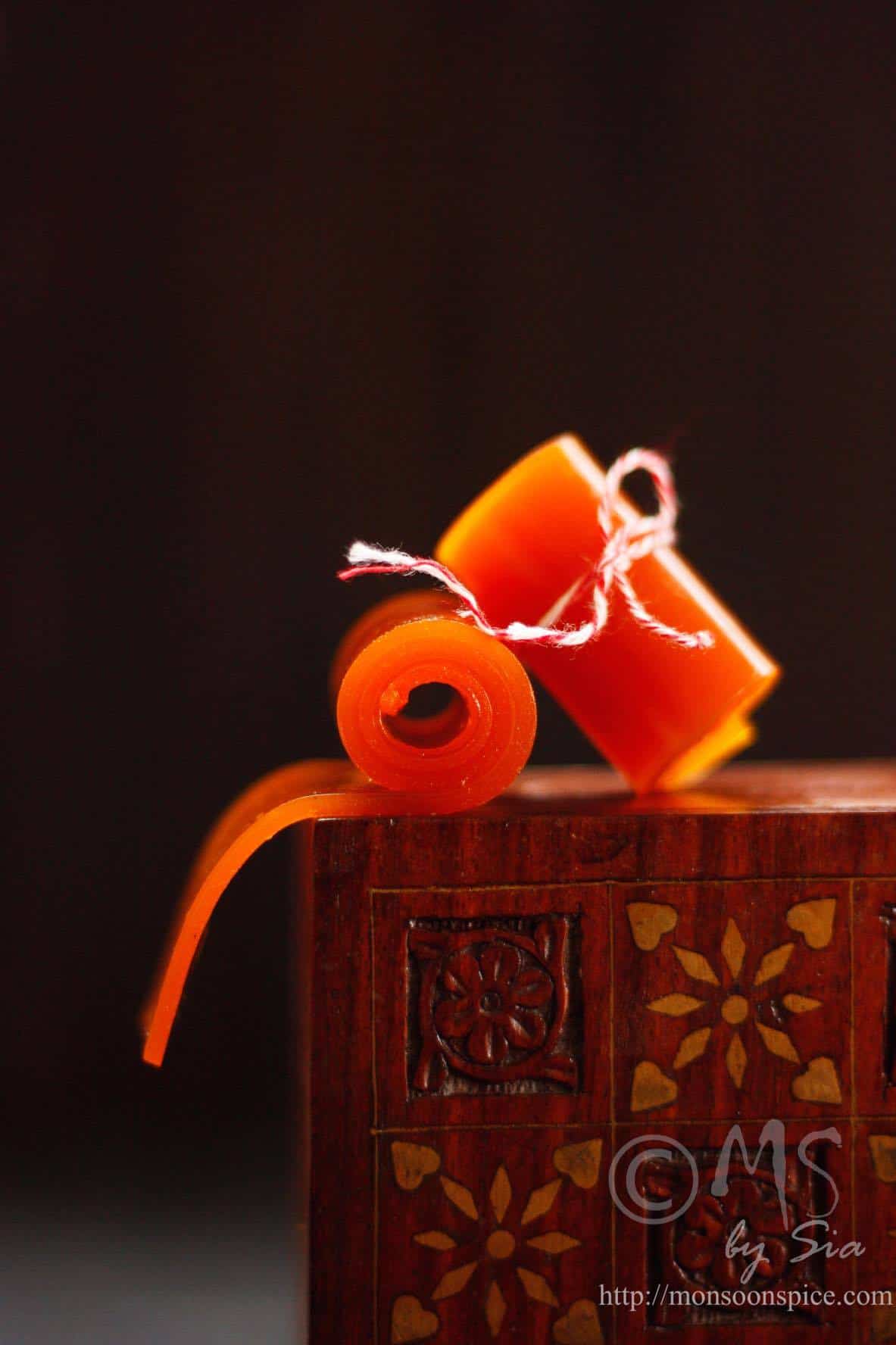 It is not only gluten free and vegan friendly, but also with no added preservatives, fat, or sugar, this Aam Papad or Mango Fruit Leather is really healthy after school snack alternative and also is a wonderful homemade edible gift option for the festive season.
Get the recipe here: Monsoon Spice
So This was my take on Mango Savoury Recipes wherein I have tried to cover everything from breakfast to salads; sides to dips and ofcourse the Main Course.
Hope you enjoyed the post as much as I did in curating this.
And yes also check out my 25+ Mouth Watering Mango Dessert Recipes.
If you happen to try any of these Mango Savoury Recipes then do tag me, tweet me or instagram me. I would love to follow you and your posts.
Pin it

See you soon.
Until then
Hugs
Sushma