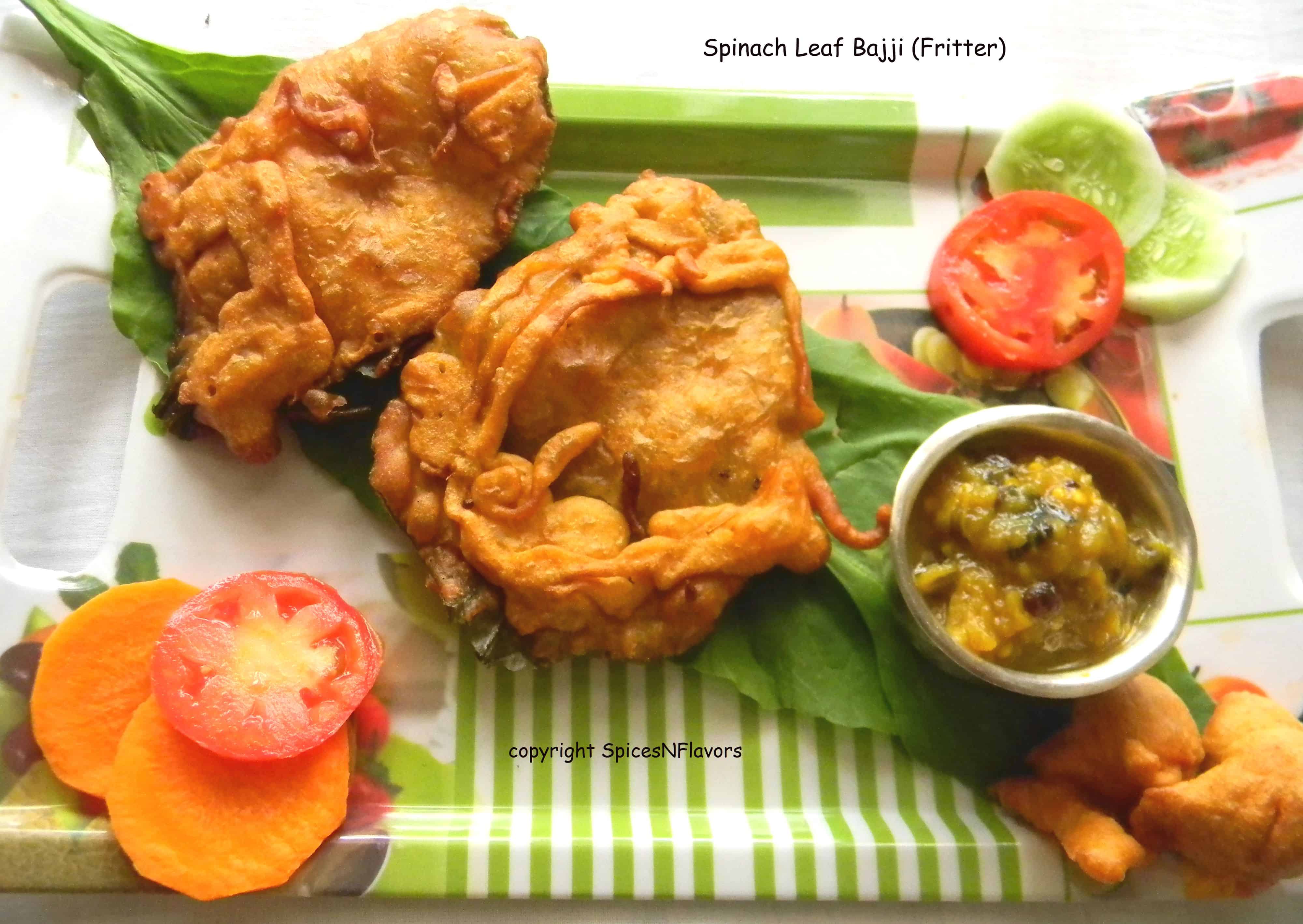 Sometimes simple is best. Instead of complicating things if we speak out the truth life would be so much easier. For 2nd day of blogging marathon I am bringing this simple no fuss easy bajji recipe which is native to all Indian households. A very common yet one of the most favourite recipe of everyone.
Here is presenting Spinach Leaf Bajji (Fritter) with Eggplant Gossu.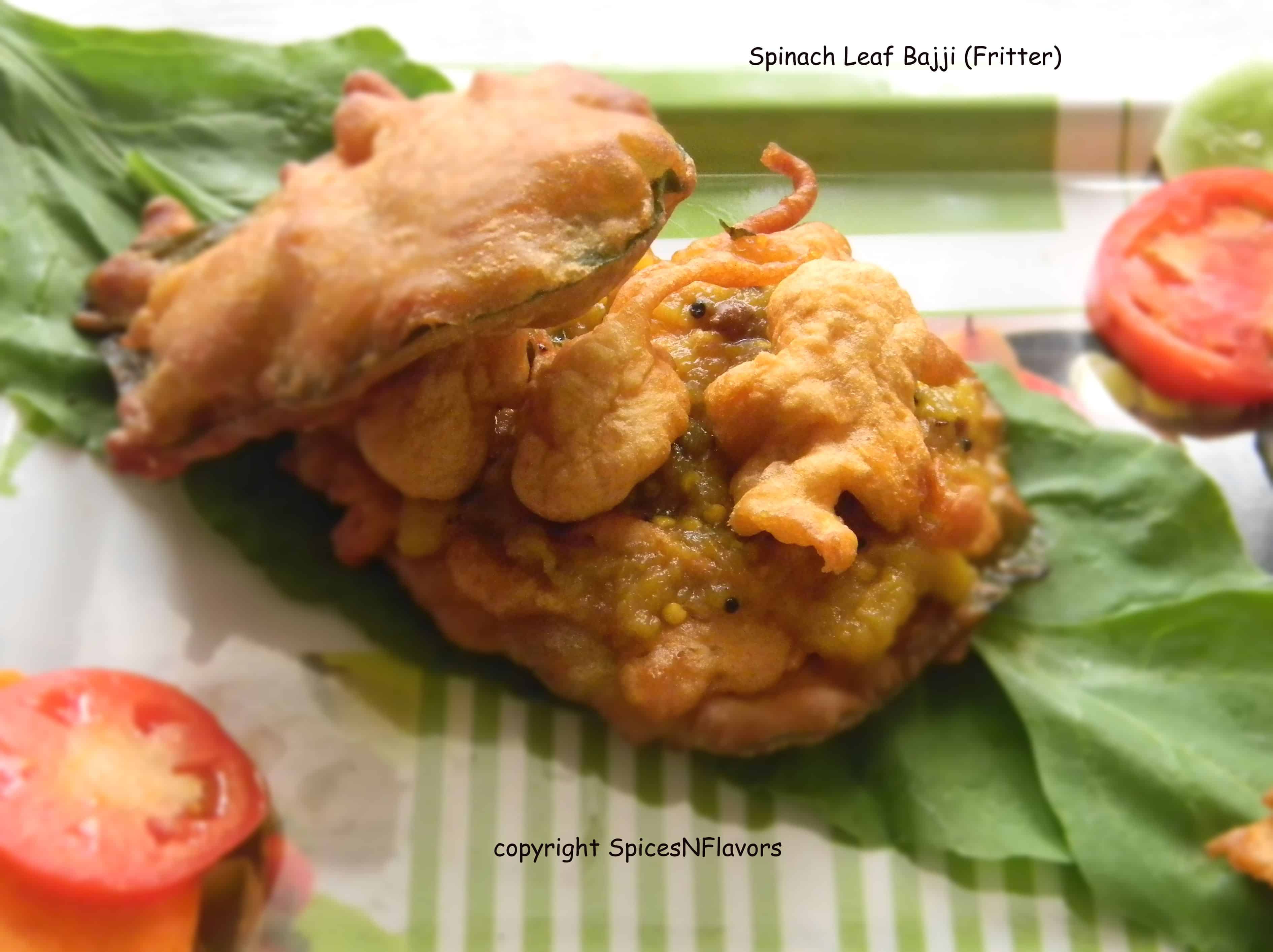 A Bajji is again a savoury crispy crunchy fritter which is enjoyed mostly at tea time. Thundering rains, steaming tea and hot bajjiyas a match made in heaven.
Today I have used whole spinach leaves to make these, however you can use almost any kind of vegetable to make these.
Here is what you will need to make these:
Ingredients:
For 4-5 spinach leaves.
4 spinach leaves
6 tbsp besan/chickpea flour
2 tsp rice flour
1/2 tsp red chilli powder (increase/decrease as per taste)
1/4 tsp hing
pinch of cooking soda
salt to taste
water (to make a batter)
For Eggplant Gossu:
1 medium size eggplant
1 cup tamarind pulp extract
2 tsp cooking oil
1/2 tsp mustard seeds
1/2 tsp channa dal
3 green chillies finely chopped
few curry leaves
Method:
For Bajji
Chop the stems from spinach and use just the leaf.
Mix all other ingredients in a bowl. Add water just enough to make a runny batter with a consistency like dosa batter.
Now take the spinach leaf; dip it into the batter and deep fry them in hot oil over medium heat until nice golden brown from both sides.
Enjoy hot with chutney of your choice. Today I have made Eggplant Gossu.
For Eggplant Gossu:
Roast the eggplant directly over the flame until it gets blackened at places from all sides. Dip it into water. Remove the skin. Place it into a separate bowl and then smash it well using the back of a spoon.
Heat oil in a wok. Once hot add the mustard seeds, once crackled add channa dal, green chillies and curry leaves. Once channa dal changes colour add in the tamarind extract and the smashed eggplant.
Mix everything well, close and cook till everything comes together to a thick chutney like stage. Stir in between if need be.
This rainy season enjoy varieties of bajji with your friends and family.
Happy Cooking!!
Sushma