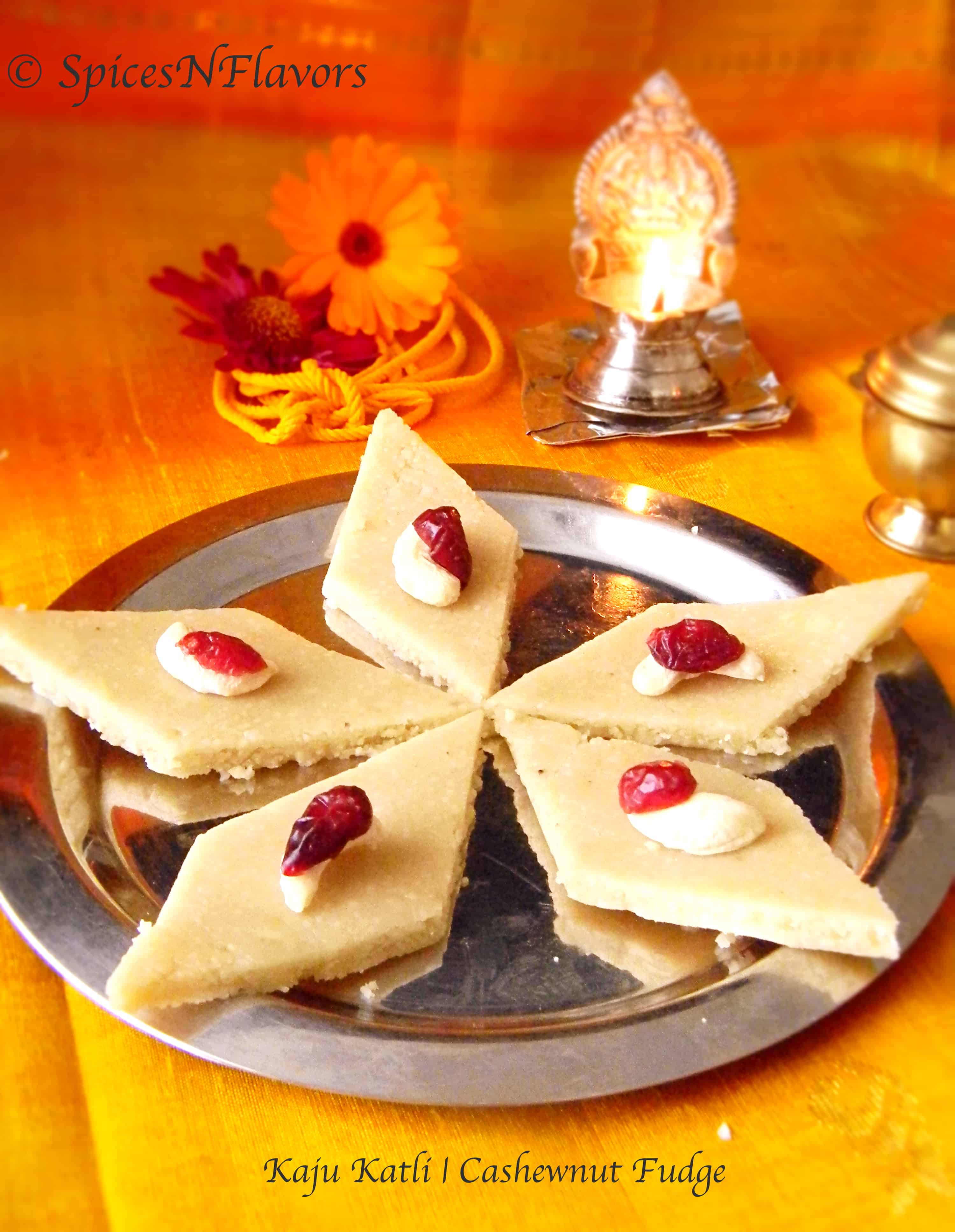 Happy Mother's Day Mom.. I know you would be reading this sooner or later so letting you know that you are The Best, Mom. Well not only my mother but I believe all mothers are truly the best. So selfless and always ready to cross any limits for their children's well-being.
I think we should celebrate mother's day all through the year but since there is only one day dedicated to them, I made these Mom's special "Kaju Katli" and lets join hands to pray together for the well-being of all mothers out there.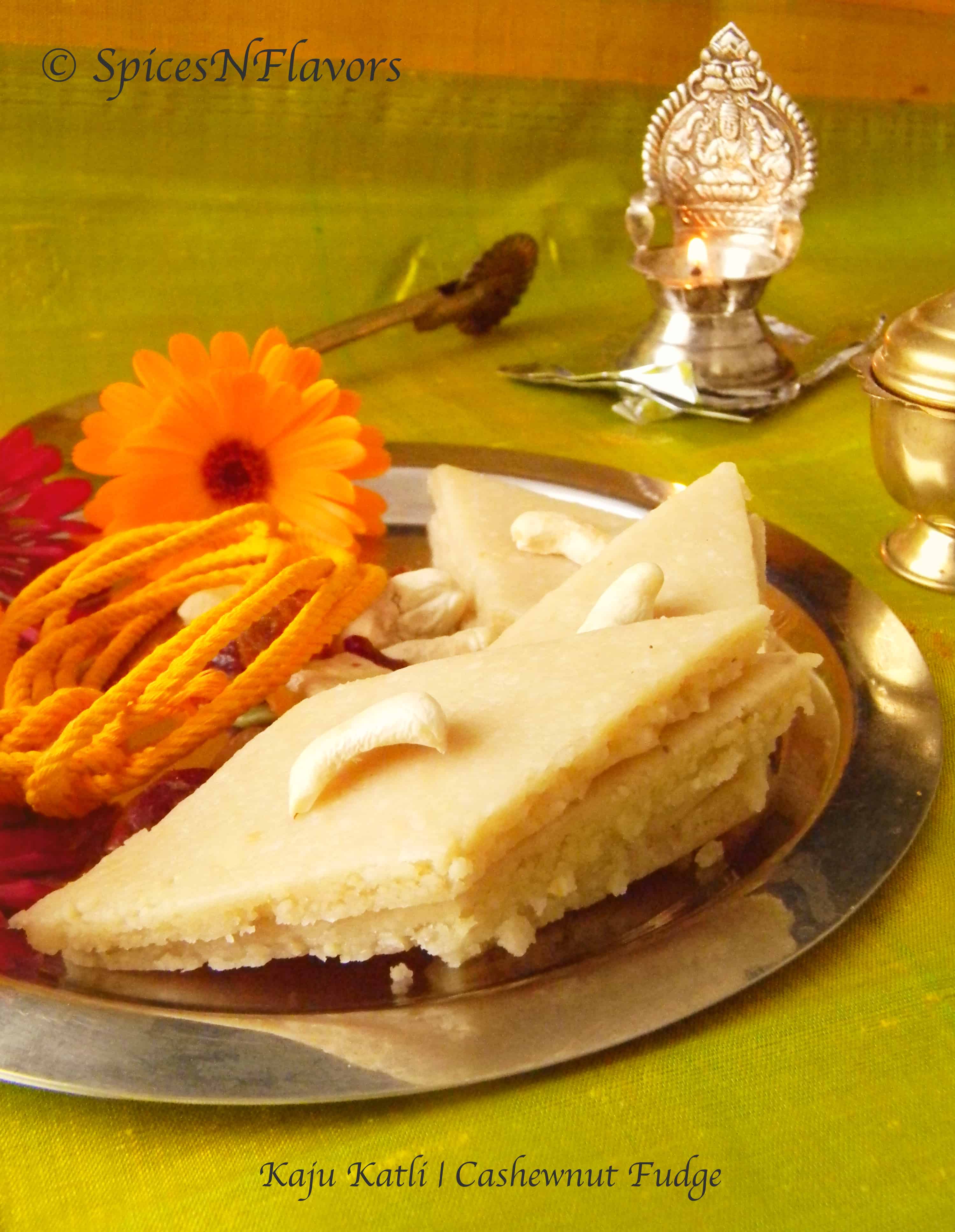 Whatever we are today its all because of our parents. We grow seeing them and we always want to be like them. True right. There are so many things that I like about my mother but if I had to pick up one thing then it has to be her Cooking. I used to think that if I could cook half of what she does I will feel really proud. But today I proudly say that My Mom feels so proud about me. You obviously know why.. 😉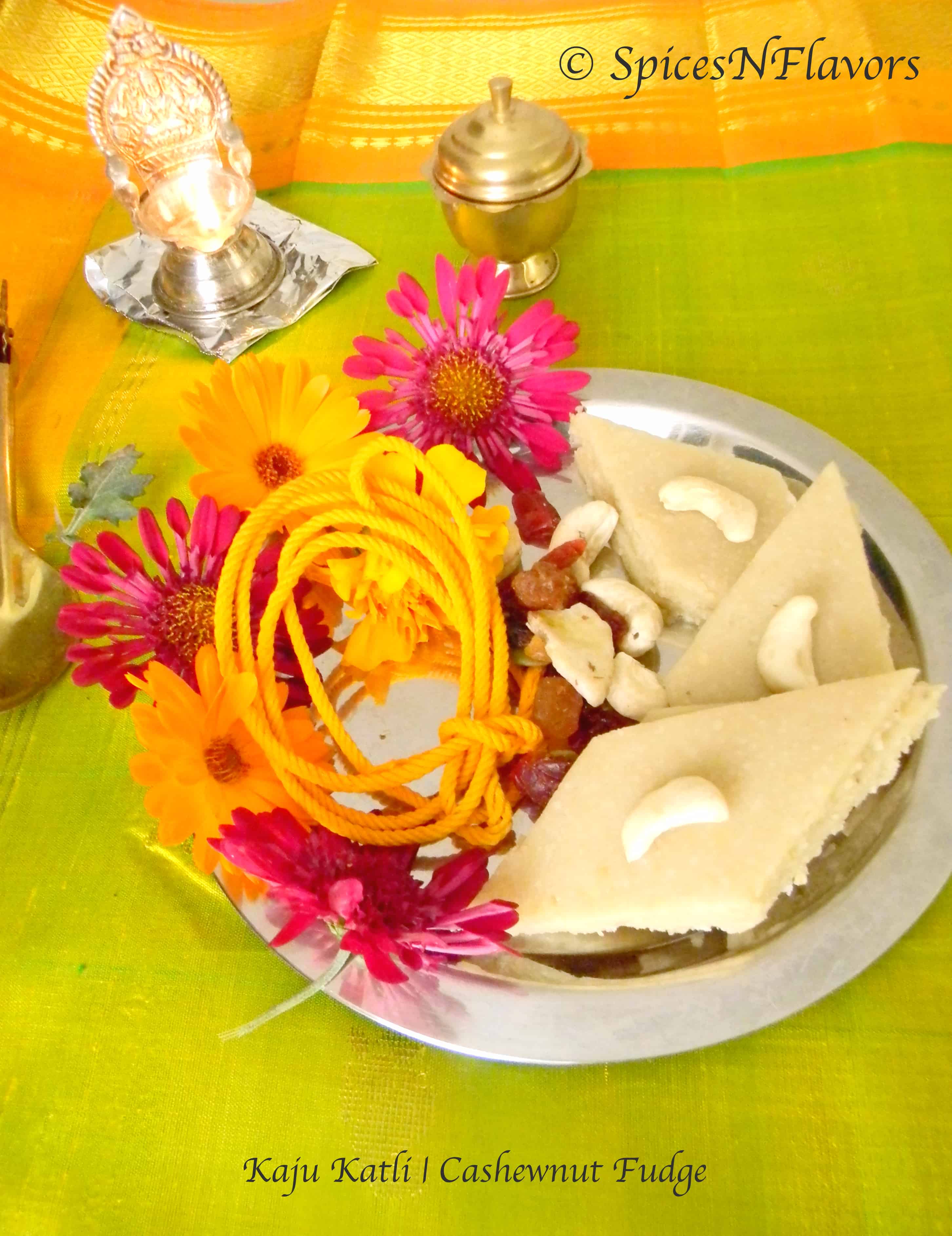 I believe no two persons can bring out the same taste even if they exactly follow the same recipe. That is because there is some magic in the hands that make it. What we call in Tamil is "Kayi Pakuvom" like meaning the touch your Mom's hands does to taking even the simplest of the simple dish to taste the best in the world.
Both my maternal and paternal Grandmothers were great cooks. My mom and all her sisters cook amazingly. So I guess I am blessed to receive some of their great cooking skills in Virasat (legacy). Feeling blessed.. 🙂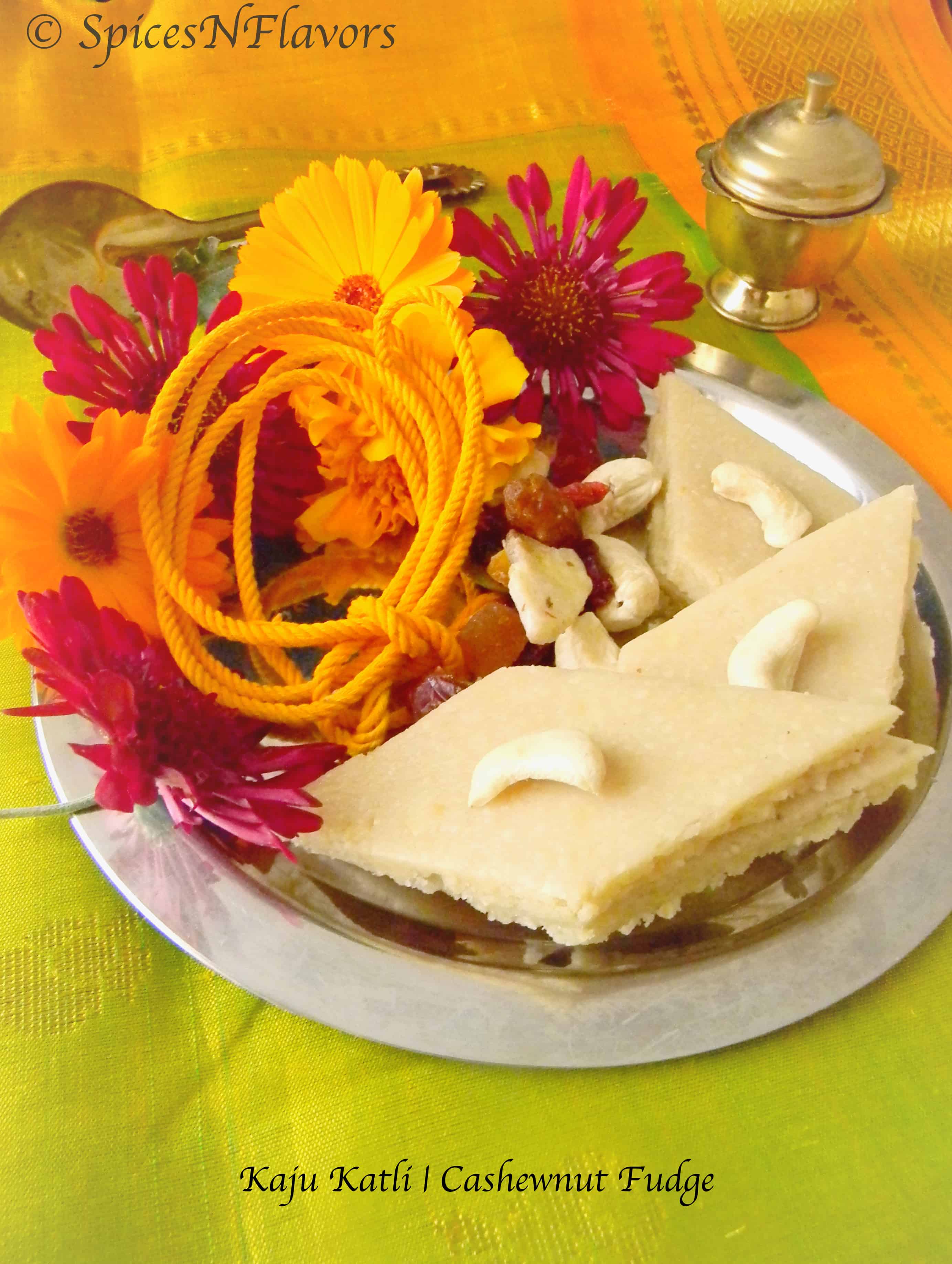 Kaju Katli is considered to be one of the richest Indian sweet ever. It is mostly made during Indian festivals like Diwali. But yes from kids to adults everyone is a huge fan of this sweet and what better occasion can I choose than this to dedicate this to the most beautiful woman on the earth - My Mom.
This sweet is known for its rich cashew flavour with a unique melt in the mouth texture combined with the perfect sweetness leaving your mouth watering even after the "nth" bite.
Today I am sharing with you my Mother's perfect Kaju Katli recipe with the dos and don'ts that she shared with me.. Follow this and you will get the perfect melt in the mouth kaju katli each time you make it..
Prep Time : 5 mins           Cooking Time :  30-40 mins           Makes : 10-12 pieces
Ingredients:
1 cup cashew nuts/ kaju
1/2 cup granulated sugar
1/4 cup water
Clarified butter/ghee for greasing
Butter paper/Aluminium foil
Method:
Start by pulsing cashew nuts in the mixer, three to four times until you get a coarse powder. (Pulse it for 10 seconds. Stop and scrape the sides and again pulse it for another 10 seconds. Break any clumps if formed and keep this aside).
In a non-stick wok, add in the sugar and water. On a low flame, keep this stirring until the sugar dissolves completely. And just when the water begins to boil, switch off the gas and add in the cashew nut powder. (My mother asked me to check for one-string consistency but I am very bad at it so what I do is add the sugar syrup to a cup of water. The sugar syrup must retain its shape and should not dissolve. That is the right consistency. This step would take approx 10 mins. So have patience.)
Stir the cashew nut powder properly to remove any clumps and switch on the gas. Keep stirring the mixture until it starts leaving the pan, comes together like a dough. Scrape the sides also while stirring.
Once it reaches a stage wherein it can be lifted with the spatula (around 10-12 mins) transfer it to a plate with greased aluminium foil on it and let it cool a bit. While transferring do not try to scrape the sides. (The mixture tends to harden in the sides so you would end up with even those if you scrape from the sides).
Apply ghee onto your hands and once the dough is warm to handle knead it well to a smooth dough. Do not worry if the dough is dry and crumbly, it would become smooth with kneading. (It would take around 5-8 mins)
Flatten the dough with your hands. Top it with butter paper and start rolling to a square or rectangle shape. Then make horizontal and vertical cuts to form a diamond or square shape. Let them dry for few hours as cashews will start leaving oil and then you can dig into your favourite sweet.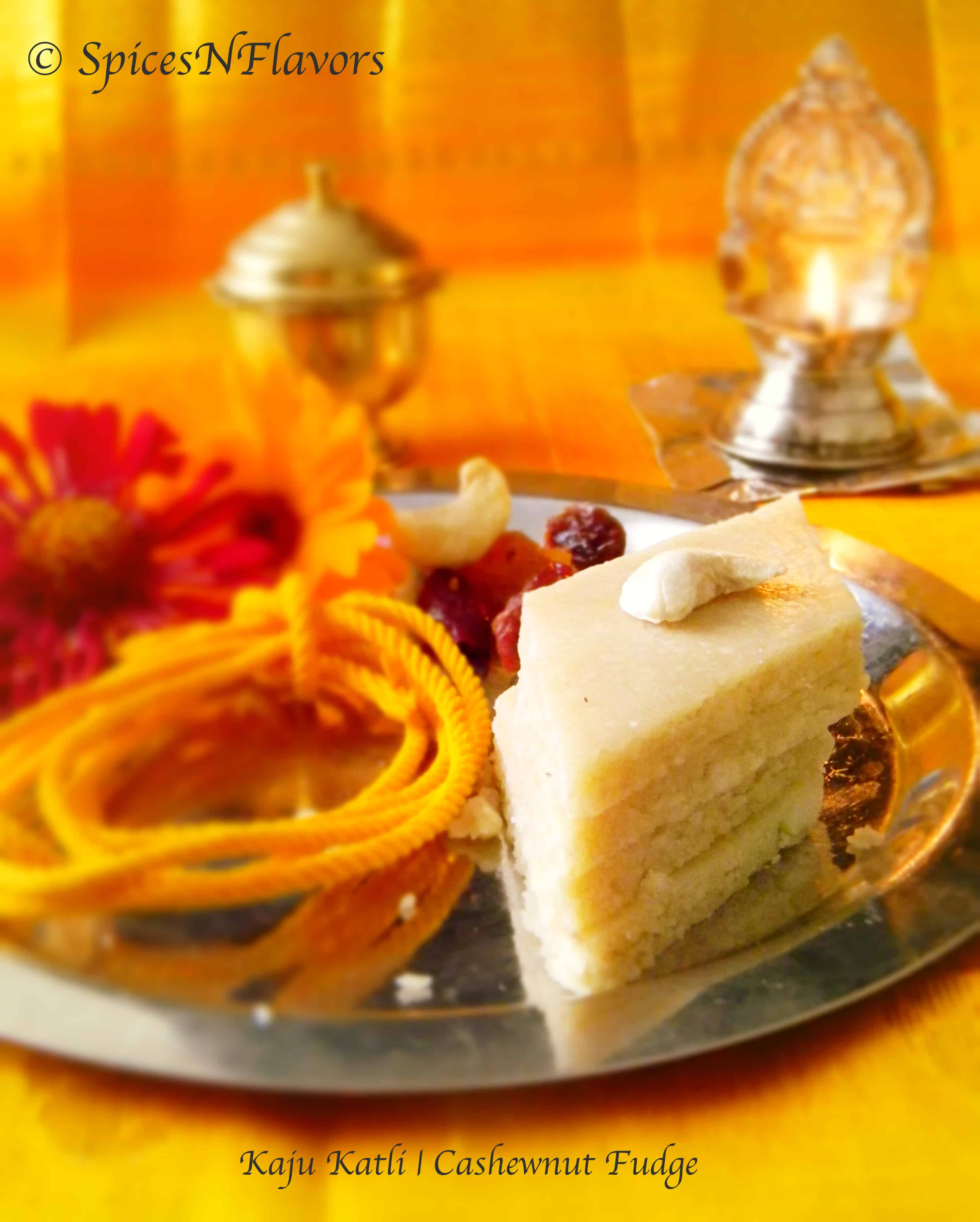 So today instead of my regular Tip/s, Variations and Notes section I am just compiling everything to The Do's and Don'ts section.
Do's and Don'ts:
First and foremost to decide the ratio of ingredients. She always says start with less quantity. And the amount of sugar used should be half of the cashews used. And the quantity of water should be half of the sugar used. And if you start will lesser quantity you will always succeed.
Everything should be at room temperature. If you tend to refrigerate your cashews then bring it to room temperature.
The mixer jar should be completely dry. Wipe it with a dry cloth to be double sure.
Pulse the mixer for 10 seconds and stop. If you overdo the cashews will release oil and would turn to a paste which we do not want.
On a low flame melt the sugar and check for one string consistency but if you do not understand how to do that like I do 😉 then just when the water begins to boil take a drop of the syrup and drop it into cold water. The sugar syrup must retain its shape and should not dissolve. Once you reach this stage add in the cashew nut powder. This step would approximately take 10 minutes.
It is okay to add the cashew nut powder before the one string consistency that is just when the sugar melts but it wont form a dough once the consistency is gone.
In your eagerness to form a smooth dough in the pan itself do not stir it for a long time. When it starts leaving the pan and you can pick it up with the spatula that is the perfect stage to transfer it onto a aluminium foil. This would take around 8-12 minutes approximately.
Start forming a dough when it is hot enough to handle. Do not let it cool completely or else it would become crumbly and you won't be able to form a smooth dough.
Even after taking so many precautions, if it still does not come together?? Do not get disheartened. Add a tbsp of milk (room temperature) and start kneading. You wont fail then.. ;).. Now if you use milk the shelf life of the kaju katli will reduce to just 2 days.. But wait do you really think your first batch of sweet will last for so many days?? 🙂
Use soft hands while rolling the dough. Or else it will fall apart.
The time mentioned in here is approximate time as everything depends upon the wok, temperature and the ingredients. You may require less or more time, do not panic just follow the notes and you will succeed in the end.
Impress your family and friends with these katlis and they will be surprised by your cooking skills.
Today I am dedicating my Mom's recipe to my Mom only. Hope she will like it.. 😀
Happy Cooking!!!
Sushma