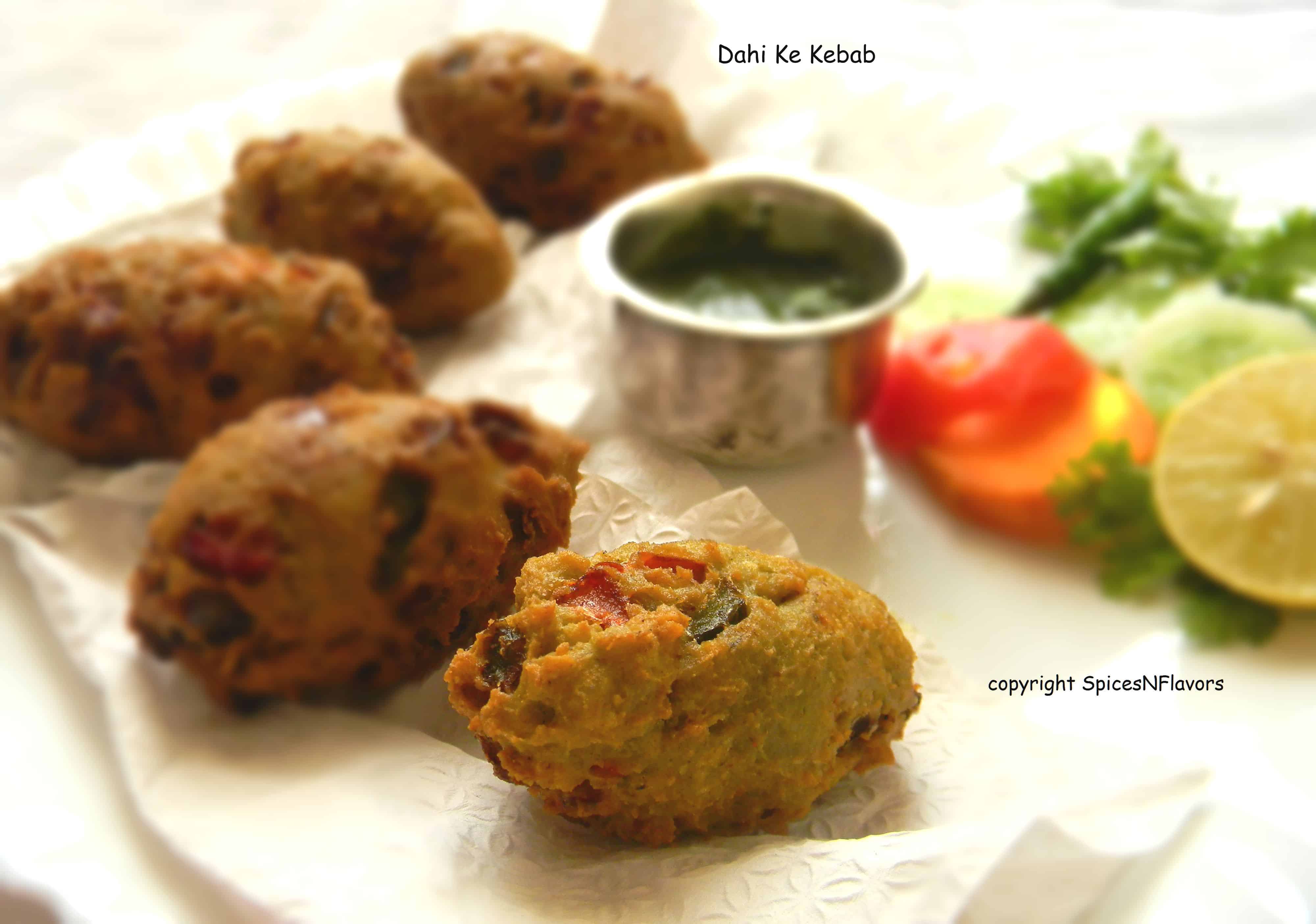 I had never thought or planned to make Dahi ke Kebab for the 3rd and final day of Blogging Marathon. When I was discussing about the theme with my Mom, she got so excited with the idea of hung curd that we finally had to make these kebabs. Who can say no to Mom??
So here I present Dahi Ke Kebab on Mom's demand.. 😉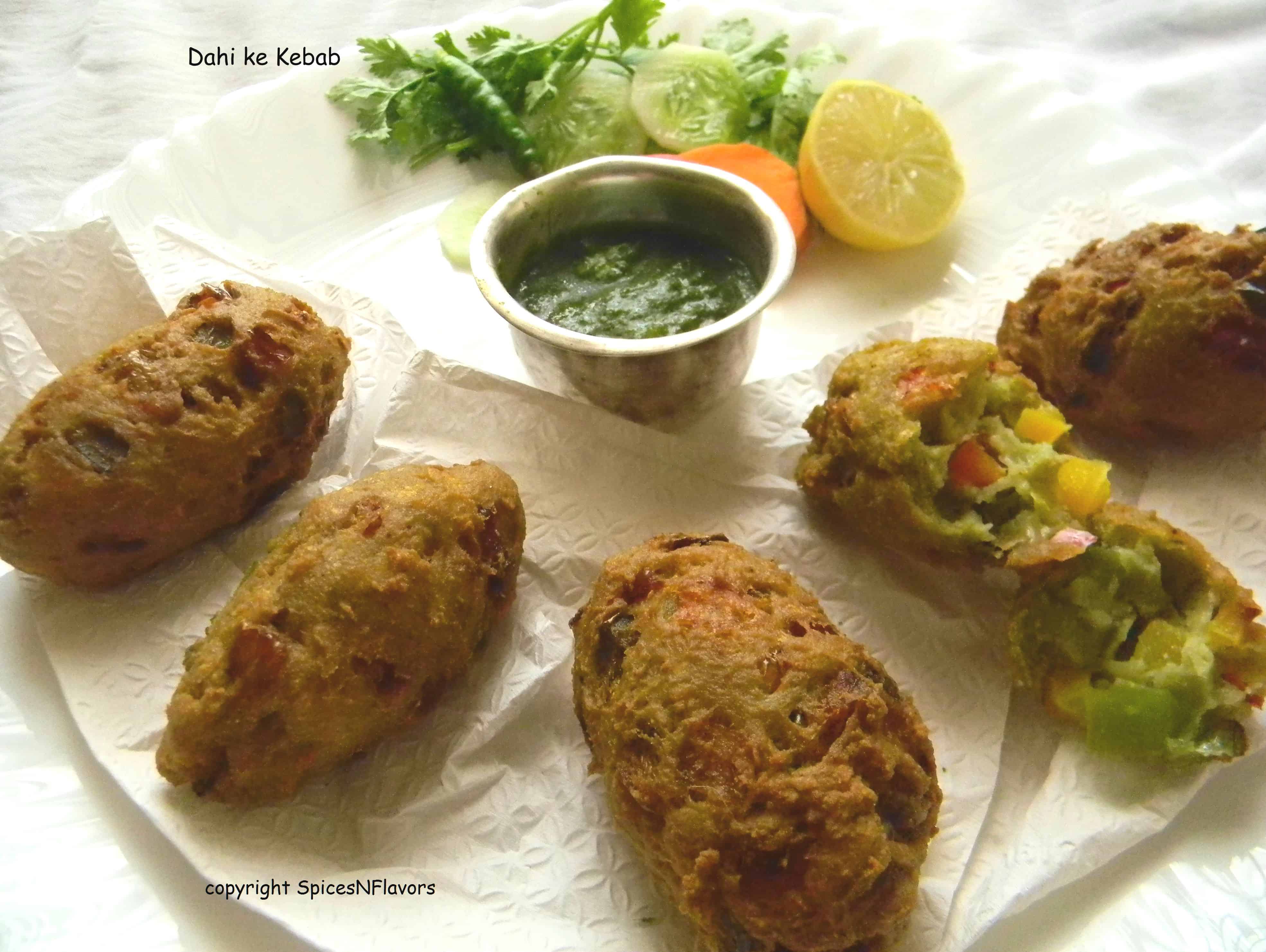 This is again a very simple, basic and no fuss recipe. I must say I really liked it. The only thing that I felt is that it was a bit chewy after a while. So this is best had when Hot.
I have used all the three colours of capsicum as I had them in my kitchen, however you can use just the green colour if rest is not available.
Here is what you need to make these
Ingredients:
For making 5-6 kebabs
6 tbsp hung curd
2 tsp rice flour
1/4 cup each of green,red and yellow capsicum, finely chopped
1/2 tsp chaat masala
2 green chillies
1/2 cup coriander leaves
salt to taste
Preparatory Steps:
Take 1/2 cup curd in a muslin cloth. Tie a knot and let it hang over the sink tap for 6-7 hrs. All the water will drip off and you will be left with the cream. That is your hung curd.
Method:
Make a fine paste of the chillies and coriander leaves. Of course you can choose to finely chop it but we do not like to bite into chillies in our kebabs or tikkis.
Mix all the other ingredients in a bowl. Add this paste and mix well. Pinch out some of the mixture and give it your desired shape; round, heart cylindrical etc.
Deep fry them in hot oil over medium heat until golden brown from all sides.
Enjoy it hot with chutney of your choice. I had it with Green chutney and it tasted wonderful.
Happy Cooking!!!
Sushma