Dahi Vada Aloo Dum is a grand and soul food of Odiya people .This is the popular street food of Odisha.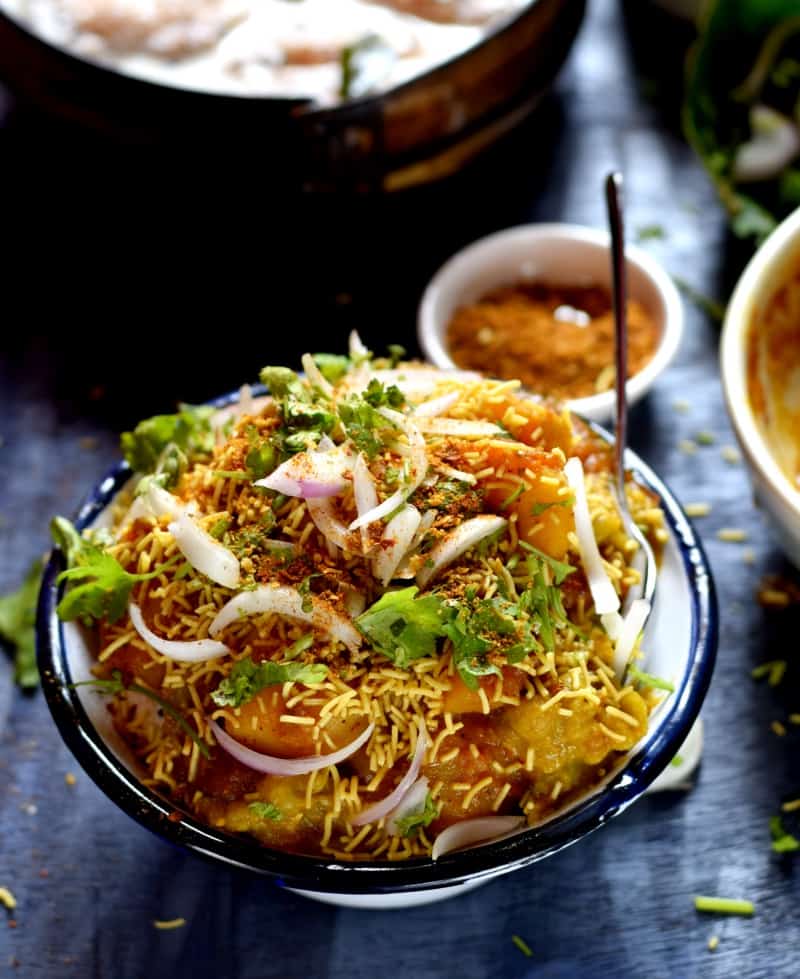 On #bloggerslove this month I would like you all to meet the very talented Shibani Hota from Golden Spices. A bubbly woman, doting daughter-in-law, loving wife and a caring mother and of course a kind hearted friend.
Such a down-to-earth person who is always ready to help whenever she could and who always has some good thing to say about any individual. Thats a very rare thing that you can find in any person.
We became friends through Facebook obviously. I knew her even before she started a blog and I was always attracted towards the simplicity of her food. A blog that is filled with simple recipes that you can easily make at home – Vegetarian and kid friendly.. Do check her blog Golden Spices and while you are there also check this Eggplant Pizza I am sure you will love it.. <3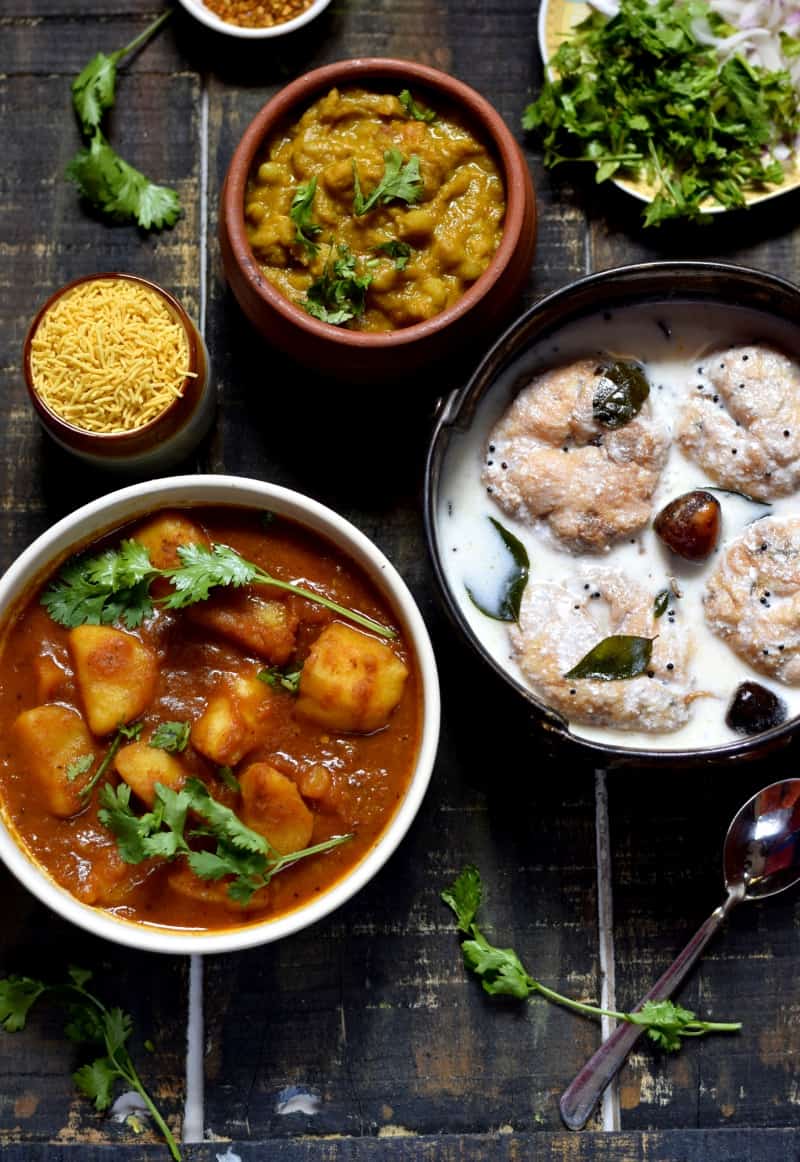 Here is what she has to say..
Hello all the wonderful readers.
I am Shibani Hota. My blog Goldenspices.co.in got its identity just 2 years ago. My retired father in law was a professional photographer and a big foodie. I started blogging only for him so that we could get more time to take photographs and his time passes well.
(Now I know the secret behind these mesmerising pictures which tell such a beautiful story.. <3.. Don't you guys agree??))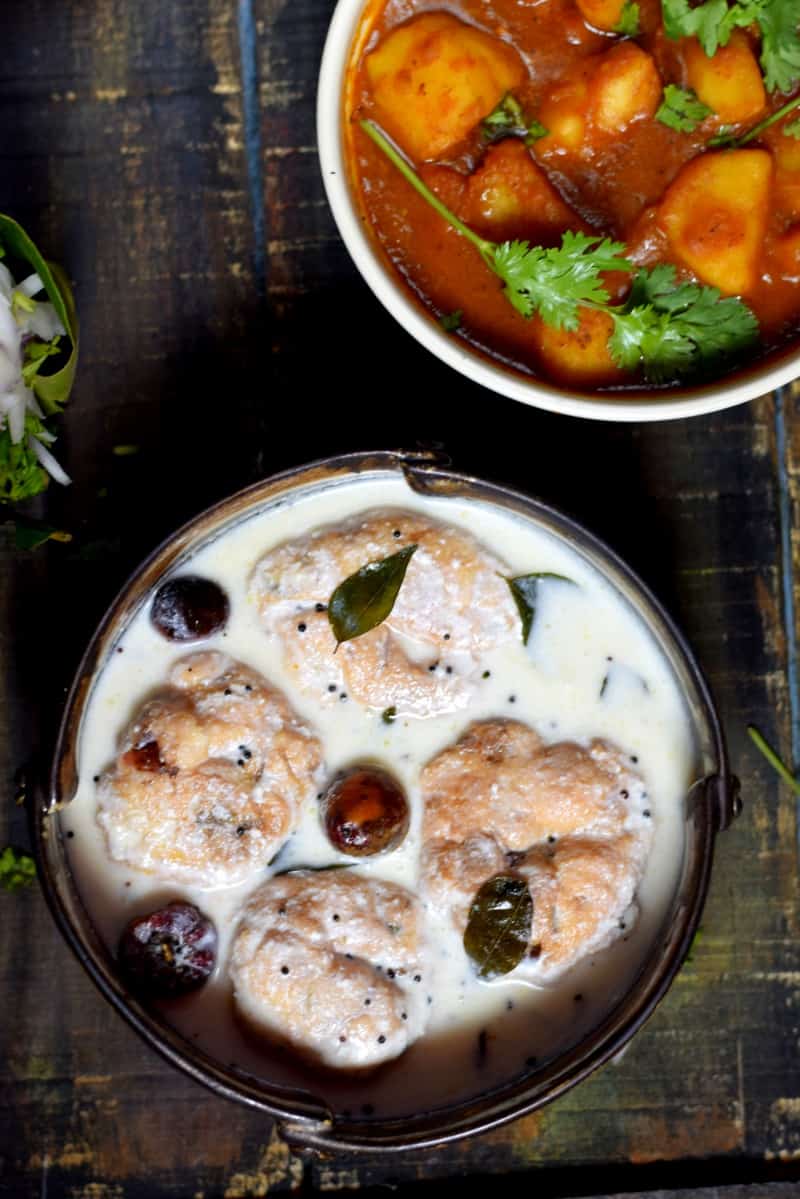 Sushma is a truly amazing, a kind hearted person. She is a caring mom and an excellent blogger having a beautiful smile. We met on a face book group 2 years ago. But it's only for last 2 months that we are connected with face book chat. I found Sushma a very humble person; I have come across during my 2 year blogging career. She always amazed me with her new food ideas, plating and photography skill.
I still remember her recipes she shared at "Chef at Large" in 2014. I love her Mango Ice-cream recipe and many more. Also appreciate her idea of managing her blog so neatly and well. She is a huge inspiration for me .Her baking recipes are explained very well with step by step procedures which is very helpful for beginners. I have a long list of her recipes bookmarking.
(Oh My Gosh thats so sweet of you Shibani.. Thank you dear.. <3)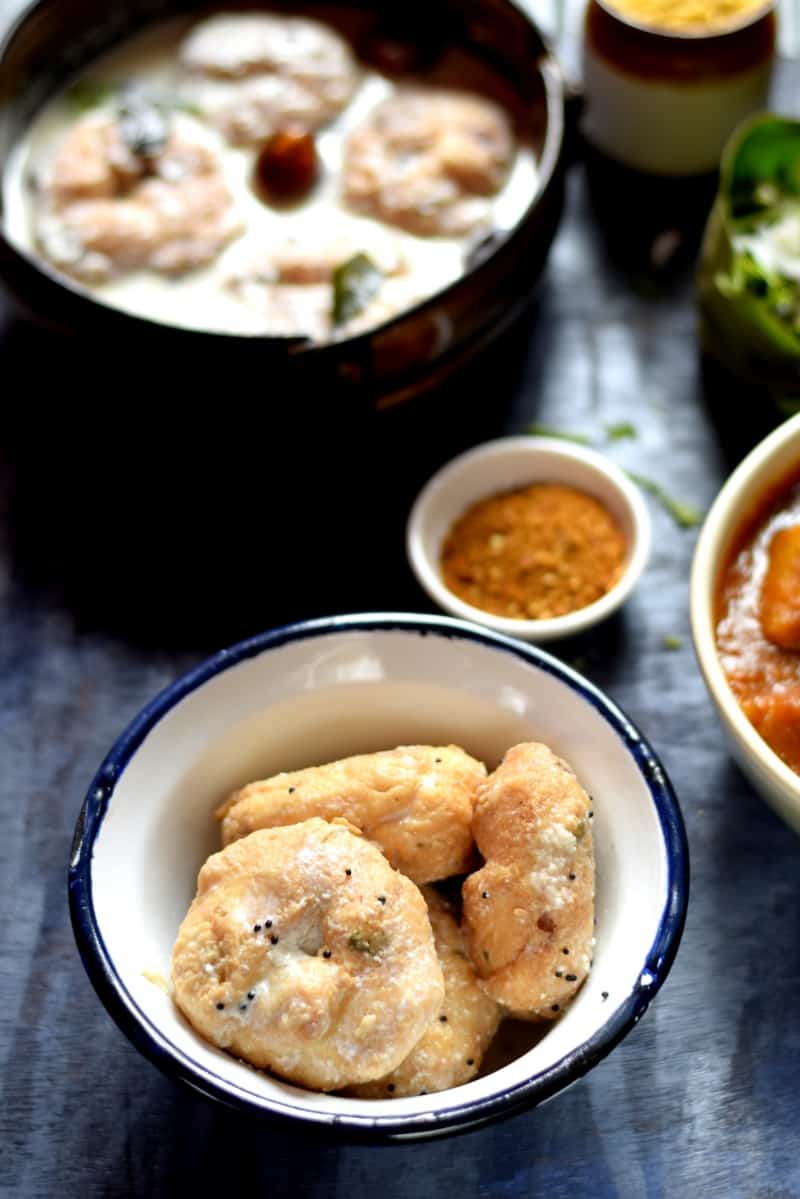 When she told me to do a guest post , I became so excited that I could not make up my mind on a single recipe.
After wondering a long time, I decided to make few dishes and let her choose one. And as expected she was very kind to keep my request and finally selected Dahi Vada Aloo dum. I hope I could do justice with her blog with my simple recipe.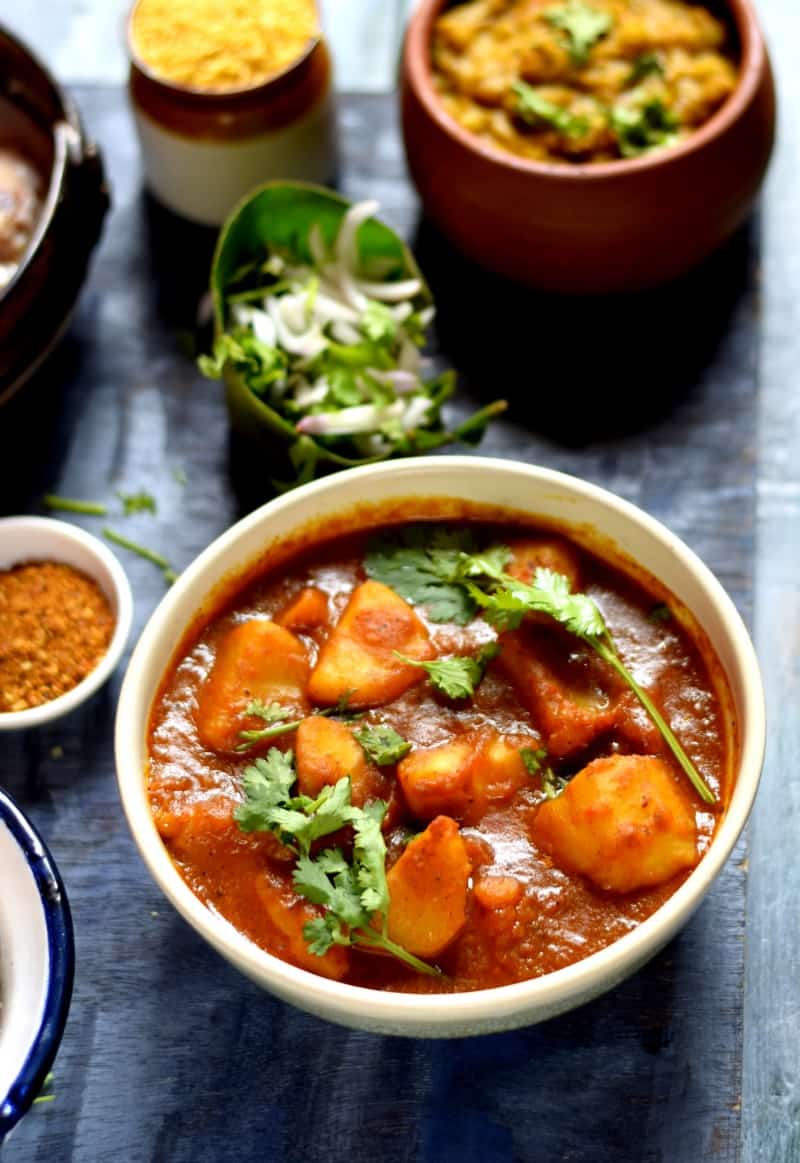 And this what she says about the Dahi Vada Aloo Dum recipe..
Coming to the recipe, Dahi Vada Aloo Dum is a grand and soul food of Odiya people .This is the popular street food of Odisha. Especially whoever came to Cuttack or Barbati stadium to watch cricket match they must have tasted Dahi vada aloo dum. You can get Dahi vada aloo dum in every nook and corner of Cuttack city and twin city Bhubaneswar.
This can be a glamorous snack, a chatpata breakfast even a lunch for collegians.
The name itself is enough to conjure up many childhood memories. It comprises many ingredients but its taste is exactly similar to the Indian chat.
A plate of Dahi vada aloo dum consist 4 things i.e.
1. Dahi vada
2. Aloo dum
3. Ghuguni
4. Roasted cumin red chili powder and fine sev. Let's make one by one
Dahi vada( urad dal dumpling in tempered yogurt) ::
Ingredients
1 cup skinless urad dal
1 big onion
1" ginger (grated)
2 no green chili
2 tbsp chopped coriander leaves
Few curry leaves
Salt to taste
2 cups of refined oil for deep frying
Thick yogurt- 500 gram (preferably sour)
Salt to taste
1/4th tsp sugar
For tempering:
Oil 2 tsp
Mustard seeds – 1 tsp
Red chili 3 no
Hing – a generous pinch
Curry leaves 10-12 no
Method:
1. Wash and soak the urad dal for 3-4 hours.
2. Strain the water; grind the urad dal into a smooth paste by adding very less water.
P.S:: I used wet grinder so didn't beat the batter; if you are using mixie then you need to beat the urad dal batter till it turns smooth and fluffy.
3. Add chopped onion, chopped green chili, grated ginger, coriander leaves, curry leaves , salt and mix well.
4. Heat oil in a wok.
5. Apply water in your palms, take a small amount of batter and flatten it. Make a small hole in the center and drop it in the hot oil.Fry the vadas till they turn golden brown from both sides. Drain the oil, and drop the vadas in hot water. Make vadas with rest of the batter.
6. In the meantime churn the curd with ½ cup of curd , salt & sugar .
After 15 minutes, take the vadas out from water, press gently to squeeze out water.
Drop the vadas in prepared curd.
Heat oil a tadka pan.
Add mustard seeds, dry chili. Let the seed splutter.
Add hing & curry leaves, sauté for a second.
Pour this tadka on the dahi vada.
Mix once. Let it sit for 1-2 hours.
Aloo dum
Ingredients
7- 8 no medium sized potatoes
½ cup of sliced onion
1/2 cup of onion paste
3/4th cup of Tomato puree
2 tbsp of ginger garlic paste
½ tsp of fresh garam masala
½ tsp of coriander powder
2 tbsp of red chili powder
½ tsp of turmeric powder
1 no of bay leaf
1/8th tsp of sugar
4 tbsp of oil
1. Heat 1 tbsp oil in a pan. Add cubed potatoes with little salt and turmeric powder.
Fry them well till golden spot appear on the pieces. Remove and keep aside.
2. In the same pan heat remaining oil . Add bay leaf along with sliced onion. Fry the onion till golden brown. Add ginger garlic paste, fry till raw smell goes away.
3. Add tomato puree along with all the dry spices.
4. When the oil separates from the spices add fried potatoes. Mix for a minute or two, pour 2 cups of water, cook till potatoes are done.
p.s :: Check the water level it shouldn't be too thick, if required add ½ cup of water, boil and switch off the flame.
Aloo dum is ready to serve.
Ghuguni (yellow peas curry )::
Ingredients
Dried Yellow peas – ¾ th cup (washed and soaked overnight)
1 medium onion
2 tsp of ginger garlic paste
1 big no of Tomato
1/4th tsp turmeric powder
3 tsp chili powder
½ tsp garam masala
1 tbsp gram flour
½ tsp chicken masala (any brand)
Salt to taste
Oil 2 tbsp
1. Pressure cook the soaked yellow peas for two whistle or they turn soft.Remove from cooker and keep aside.
2. Heat oil , fry the onion till golden in colour. Add ginger garlic paste, fry/ bhuno till raw smell disappears.
3. Pour tomato puree, along with dry spices (except garam masala & gram flour). Pour tbsp of water and mix the masala well.When masala leaves oil , throw gram flour , stir to mix well.
4. Sprinkle lil water and mix the masala well. Stir in medium flame to avoid burning the masala. Stir till oil floats on the top.
5. Add cooked yellow peas, mix properly. Pour 1 cup of water. Cover and cook for 3-4 minutes.
6. Sprinkle garam masala on top and switch off the flame.
Ghuguni is ready to serve.
Roasted cumin & dried red chilli powder (jeera lonka gundo):
1 tbsp of Cumin seed
2 no of dry red chili
Dry roast both. Grind and make powder.
Getting the Dahi vada aloo dum plate ready ::
Fine sev – 1 cup
Sliced onion
Chopped coriander leaves
Roasted cumin & dry red chili powder
Black salt
In a bowl take 4 vadas (not with the watery curd).
Sprinkle lil black salt and roasted cumin chili powder on top.
Pour 2 ladle of ghuguni, followed by a ladle full of aloo dum.
Throw crispy fine sev, sliced onion, coriander leaves and roasted cumin chili powder.
Serve …
Yeah I know I know what you are thinking. Yes it is a lot of steps but trust me guys I have tasted it myself when I used to stay in India and this tastes just out of the world, so delicious, so chat patta (if you know what I mean) slightly spiced, slightly sour. You are in for a treat with this Dahi Vada Aloo Dum.
Like always if you like this recipe do tag me, tweet me or instagram me and I would love to follow you and your posts. Would you like to follow Shibani?? Find her Facebook profile here.
Pin this recipe


See you soon with more such interesting recipes
Until then
Hugs
Sushma