Vegetarian Soup Recipes – complete dinner meal recipe idea to keep you warm and cozy all through the winter.
These 7 easy and simple vegetarian soups made in instant pot are your answer to a perfect hearty and healthy weeknight dinner meal idea. Stay warm and cozy in your bed this winter with these best soup recipes that hardly takes any time to prepare.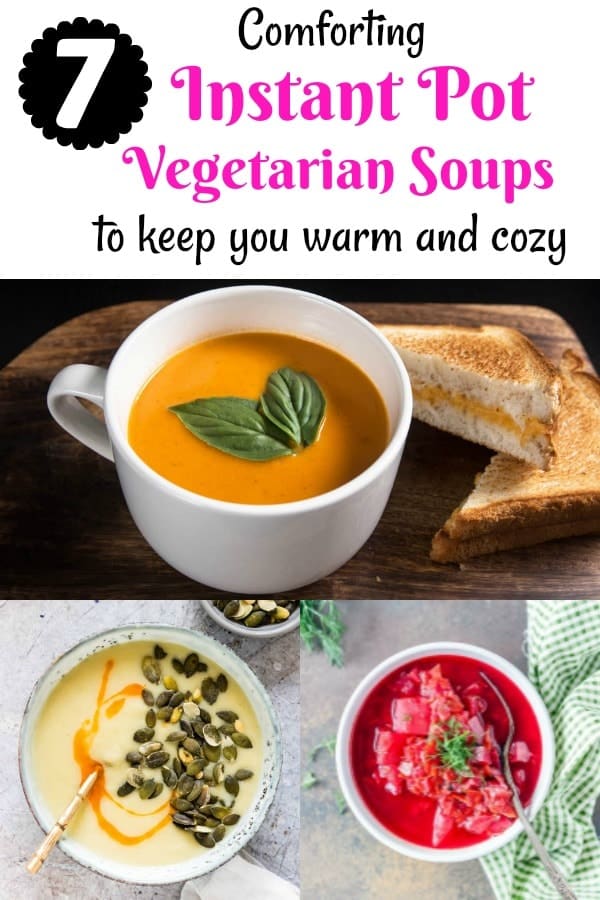 One of the best things to cook in a pressure cooker has to be – Soup. Do you know why?
A. It makes the whole meal a one pot
B. You can churn it directly in the pot itself using a hand blender and most importantly
C. It reduces your cooking time by half.
And if you have an Instant Pot then no babysitting altogether. Putting forth easy dinner recipes for families is no big deal right!!
Being a vegetarian throughout my life I absolutely have no problems in planning an entire week's vegetarian dinner recipes and also being an Indian by ethnicity putting forth best pressure cooker meals is also a no big deal. In fact, I have a whole section on pressure cooked meals; you can check my Pinterest board for more ideas.
These 7 Vegetarian Soup Recipes is perfect for your easy weeknight dinner plans. And yes sharing 7 recipes that mean no takeaways on weekends. 😉
1. Instant Pot Potato Soup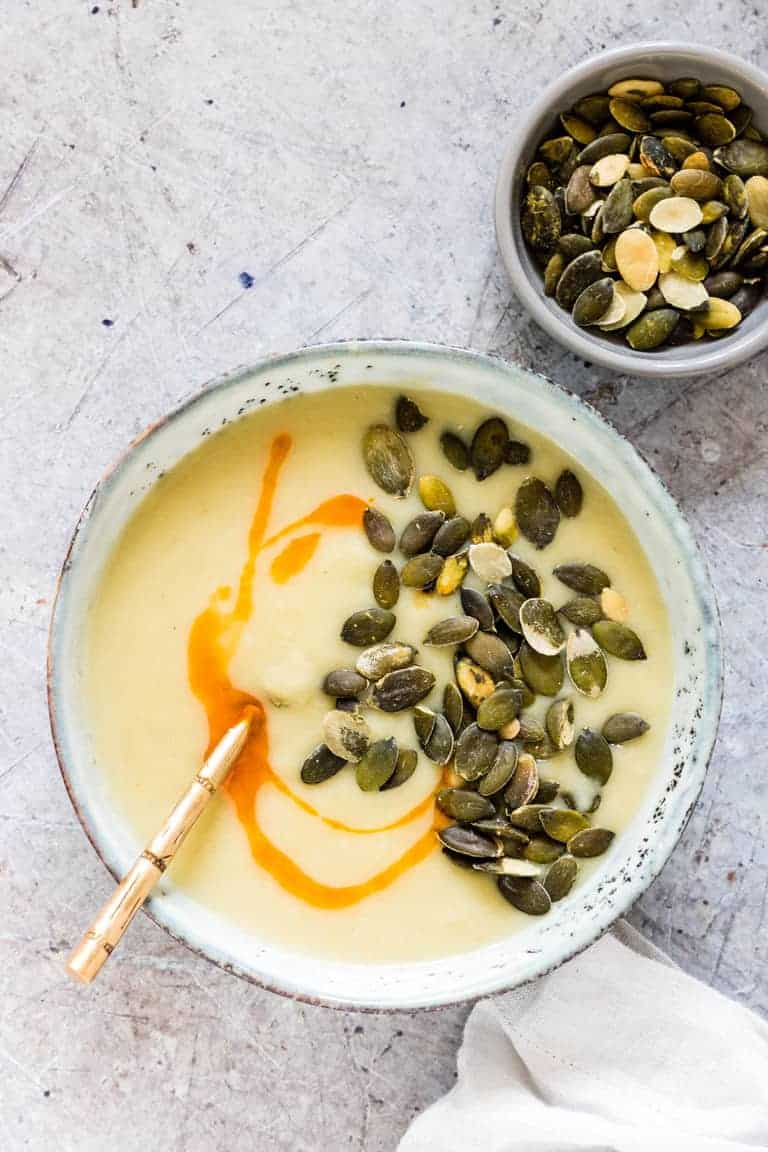 If you're looking for a delicious soup recipe for your Instant Pot, try Instant Pot Potato Soup. It comes together in just a few simple steps.
Get the recipe: Recipesfromapantry
2. Ginger Garlic Carrot Soup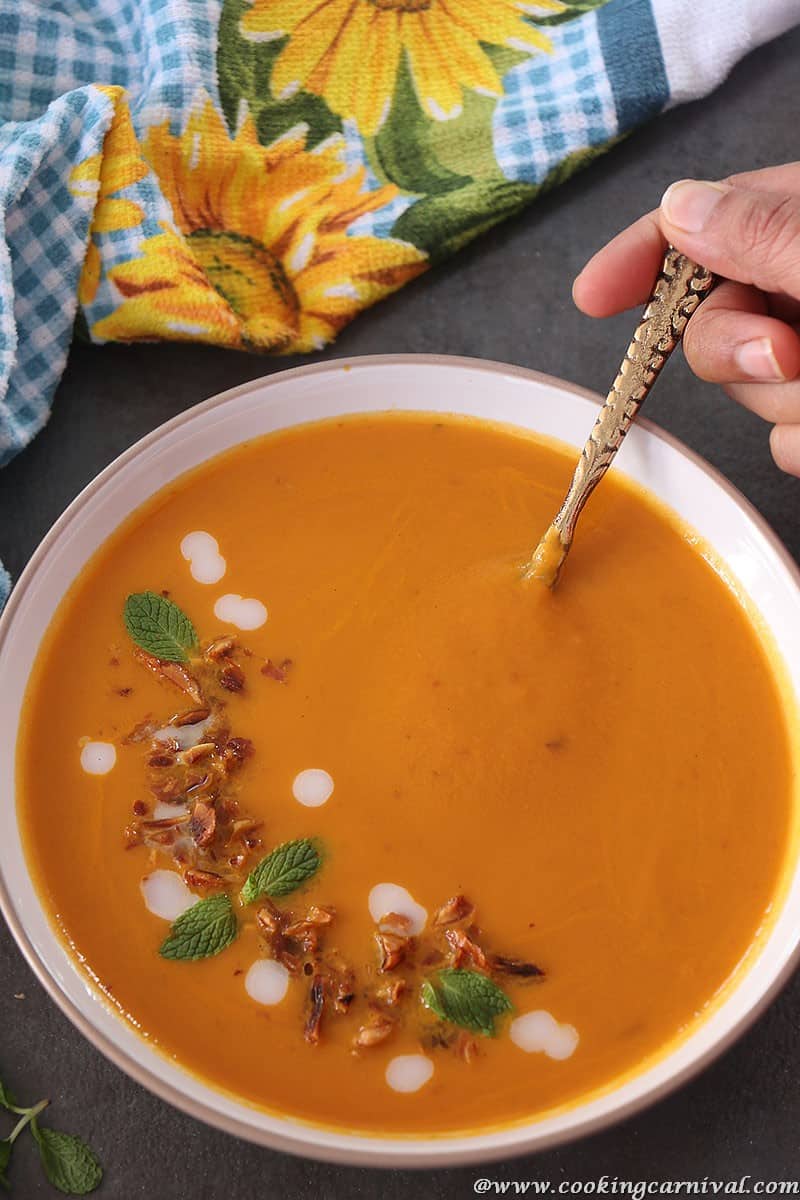 Vegan, Vegetarian, Healthy – This Ginger Garlic Carrot Soup is Creamy, Satisfying, simple to make yet feels bold and complex with Thai flavor, and is garnished with roasted Almonds.
Recipe Link: Cooking Carnival
3. Instant Pot Borscht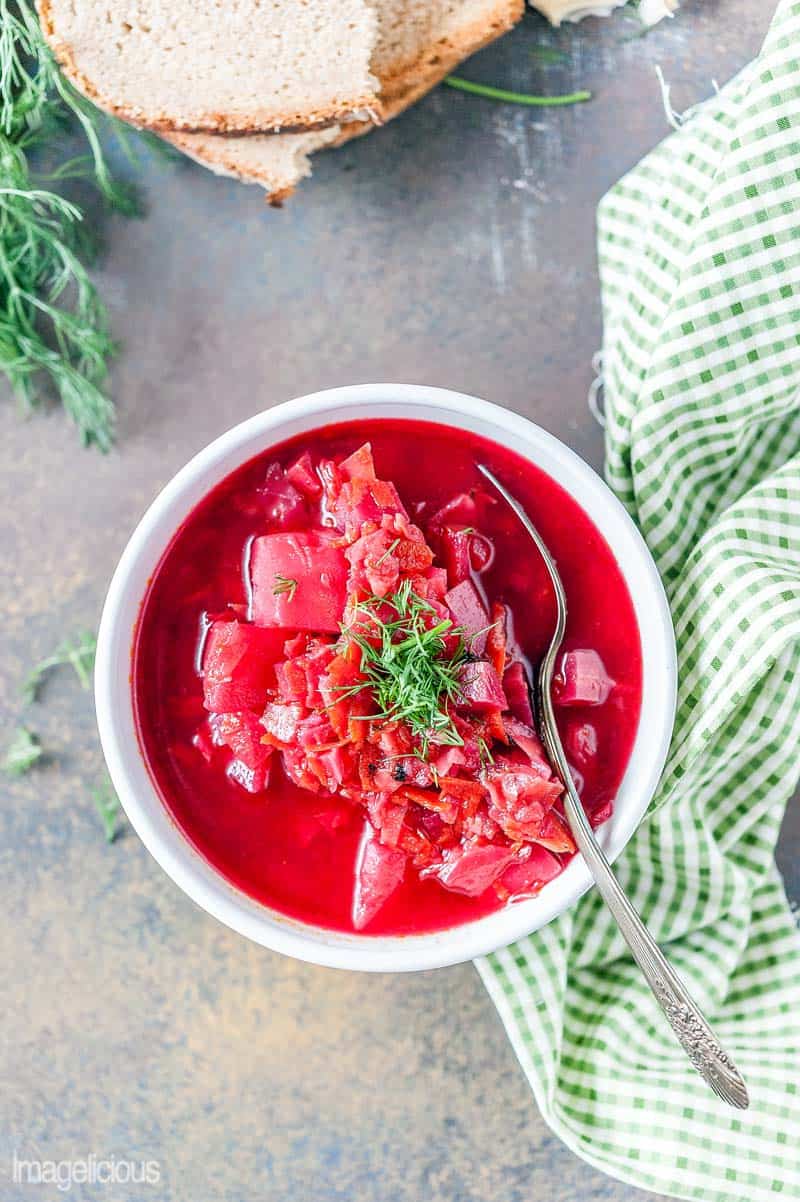 This Instant Pot Borscht is healthy and delicious. It's a perfect and affordable way to stay warm during winter while eating cozy and comforting vegan and gluten-free soup.
Recipe Link: Imagelicious
4. Vegetable and Brown Rice Soup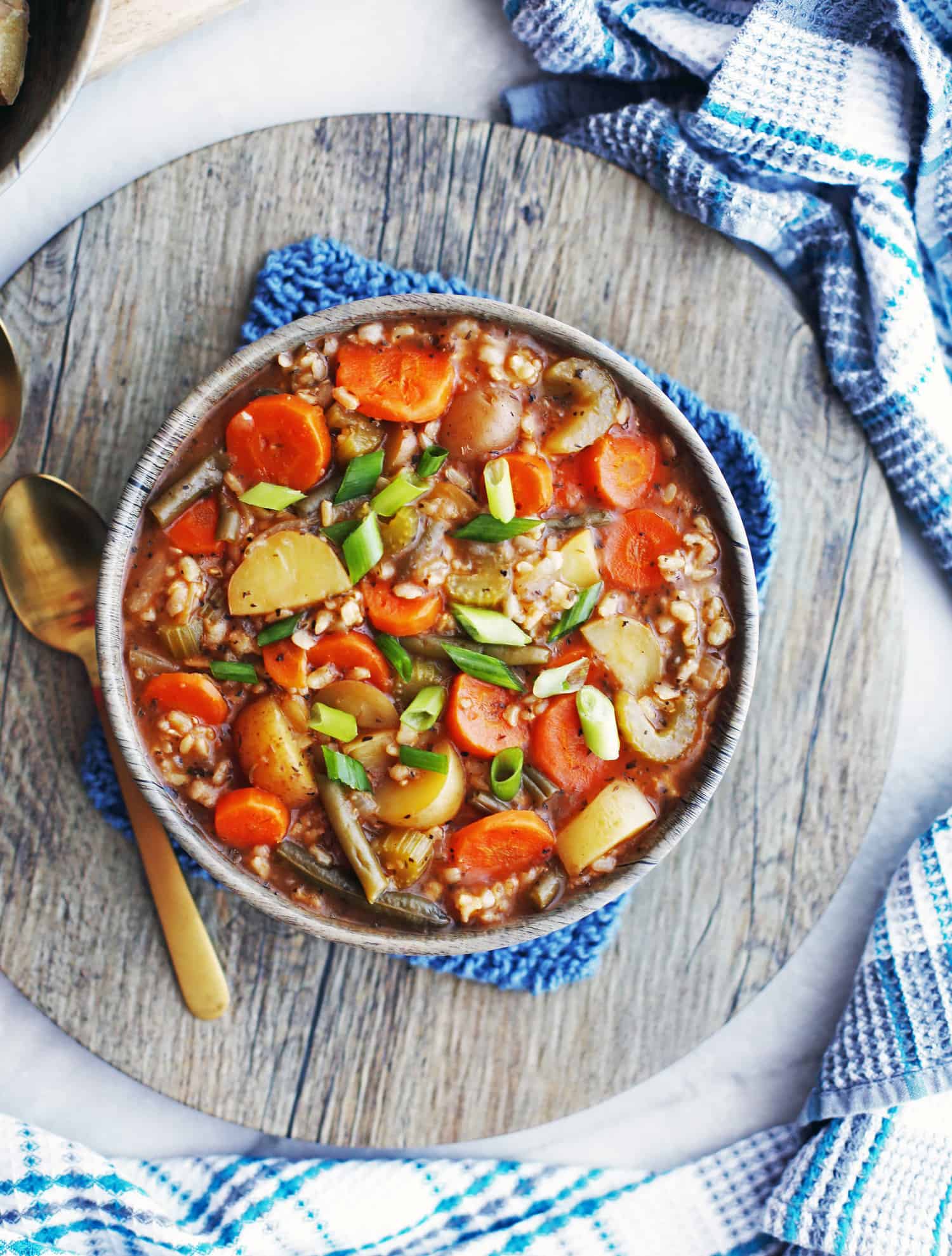 This vegetarian soup recipes is flavourful, healthy and the texture is hearty and thick vegan and gluten-free
Get the recipe: Yayforfood
5. Creamy Butternut Squash Soup
Pressure Cooker Creamy Butternut Squash Soup is a healthy and hearty recipe made in your Instant Pot for a quick and easy 20 minute dinner idea.
Recipe Link: The Creative Bite
6. Easy Instant Pot Sweet Potato Soup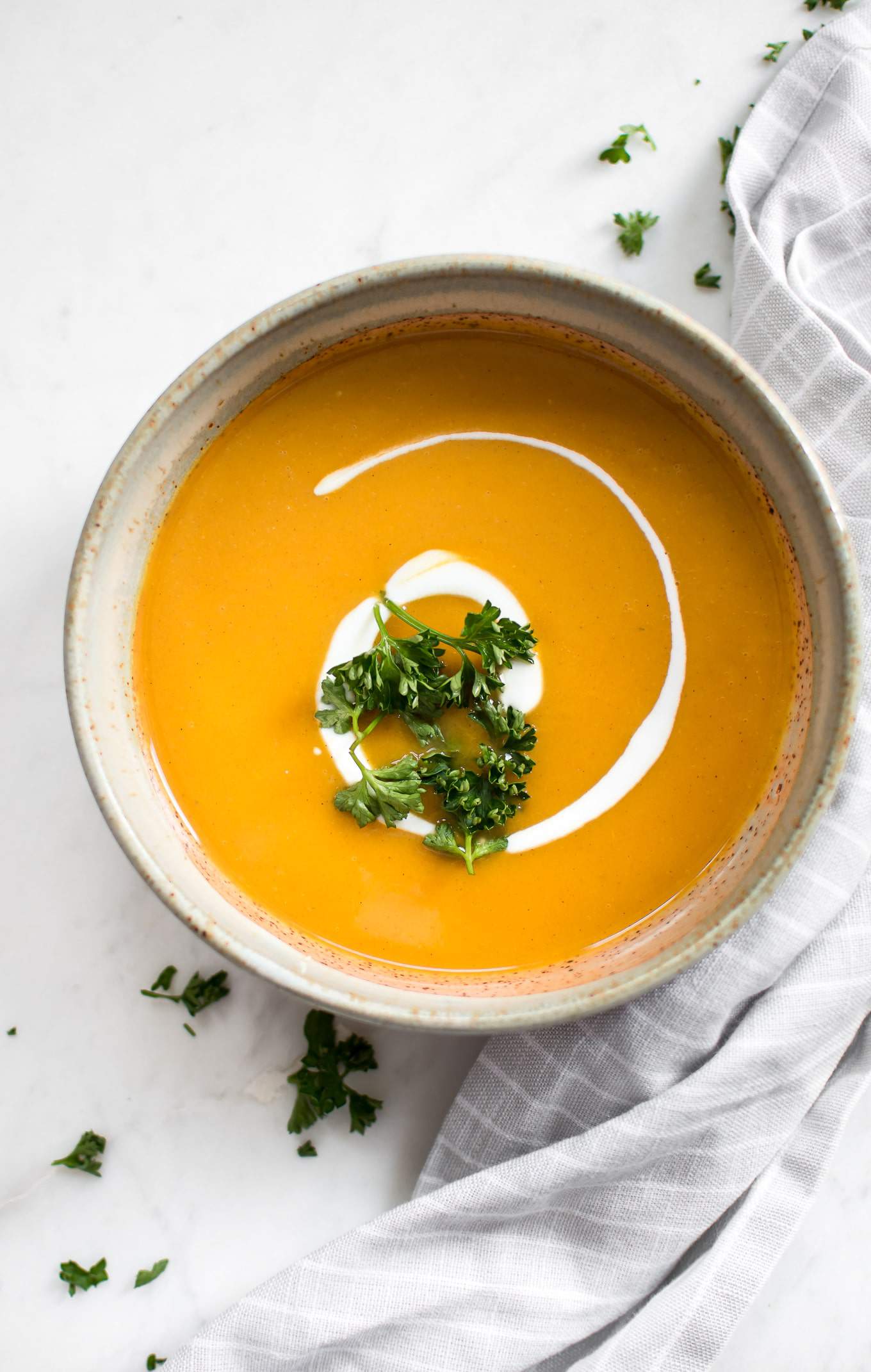 This Instant Pot sweet potato soup recipe is easy to make, healthy, vegan, naturally creamy, and deliciously sweet. The perfect warming soup for winter or fall.
Get the Recipe: SaltandLavender
7. Tomato Basil Soup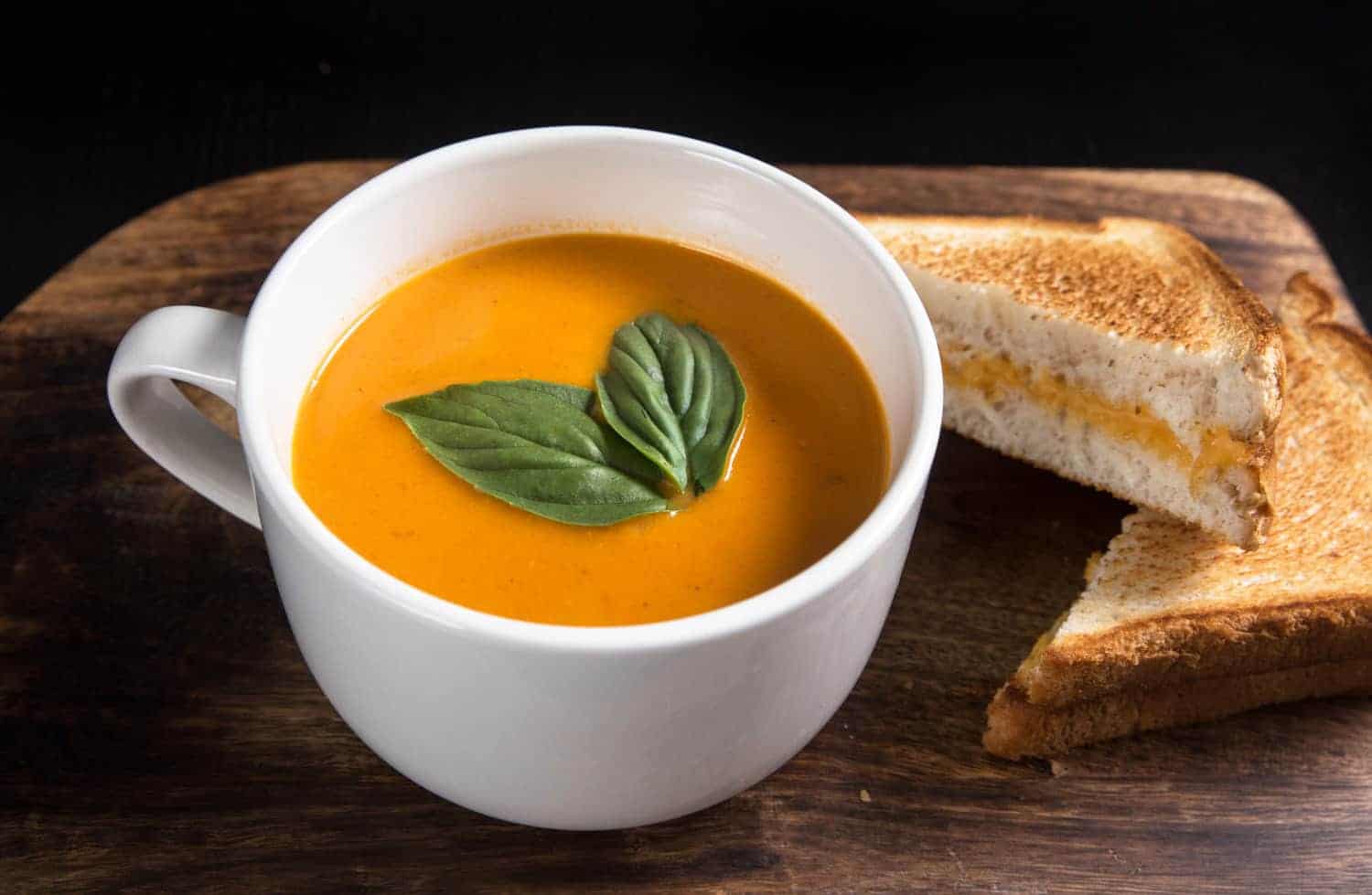 This homemade tomato basil soup from scratch (with vegan option) is healthy, super easy to make, and freezer-friendly. Perfect dip for the toasted golden grilled cheese yum!
Recipe Link: Pressurecookrecipes
I know I have mentioned 7 Instant Pot Vegetarian Soup Recipes but adding 1 to the best pressure cooker soup recipes collection won't hurt right!!
So here is a bonus recipe for you guys:
Cabbage Potato Soup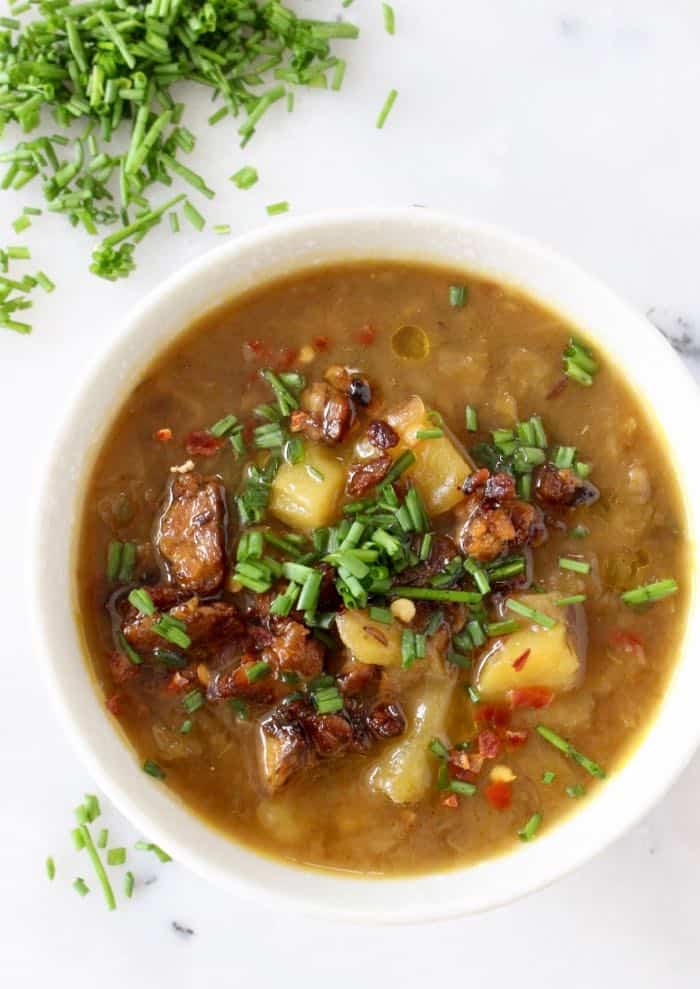 A simple cabbage potato soup recipe made with just a handful of humble ingredients, done just right they will make you go back for seconds. Not to worry tough as cabbage is one of the lowest-calorie foods on the planet. Naturally creamy, hearty and healthy, this is minimalism at its finest!
Recipe: Veggiesociety
Did you like this collection of amazing soup recipes?
I am absolutely gonna try 2 and 7 for sure this week. How about you? Which of these instant pot soup recipes are you going to try. Do share your thoughts with me.
I hope you will give this easy soup recipes a try and if you did then do let me know by tagging me, tweeting me or instagram me. I would love to follow you and your posts.
Linking up some more pressure cooker recipe ideas just in case you are interested.
Pin this for later: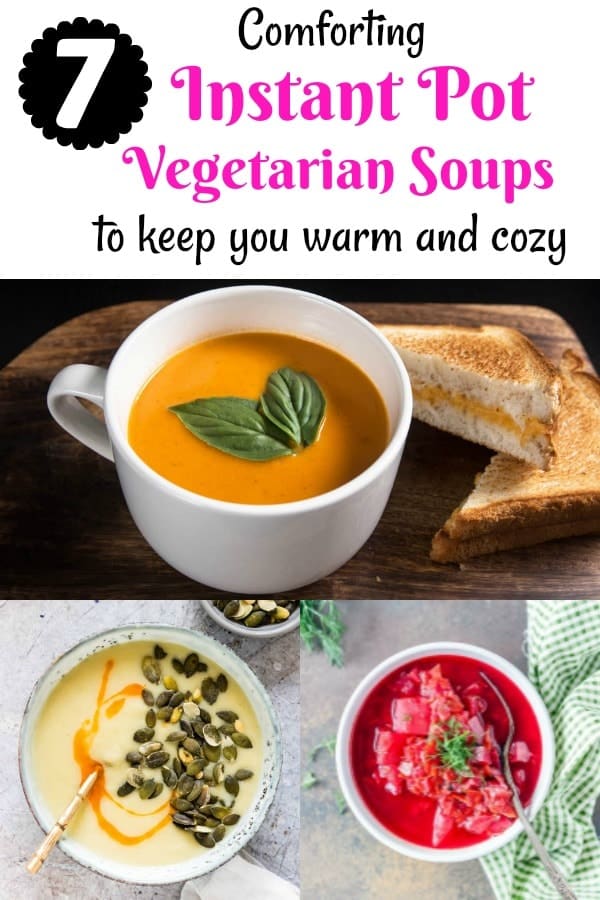 I will see you soon with yet another one.
Until then
Hugs
Sushma