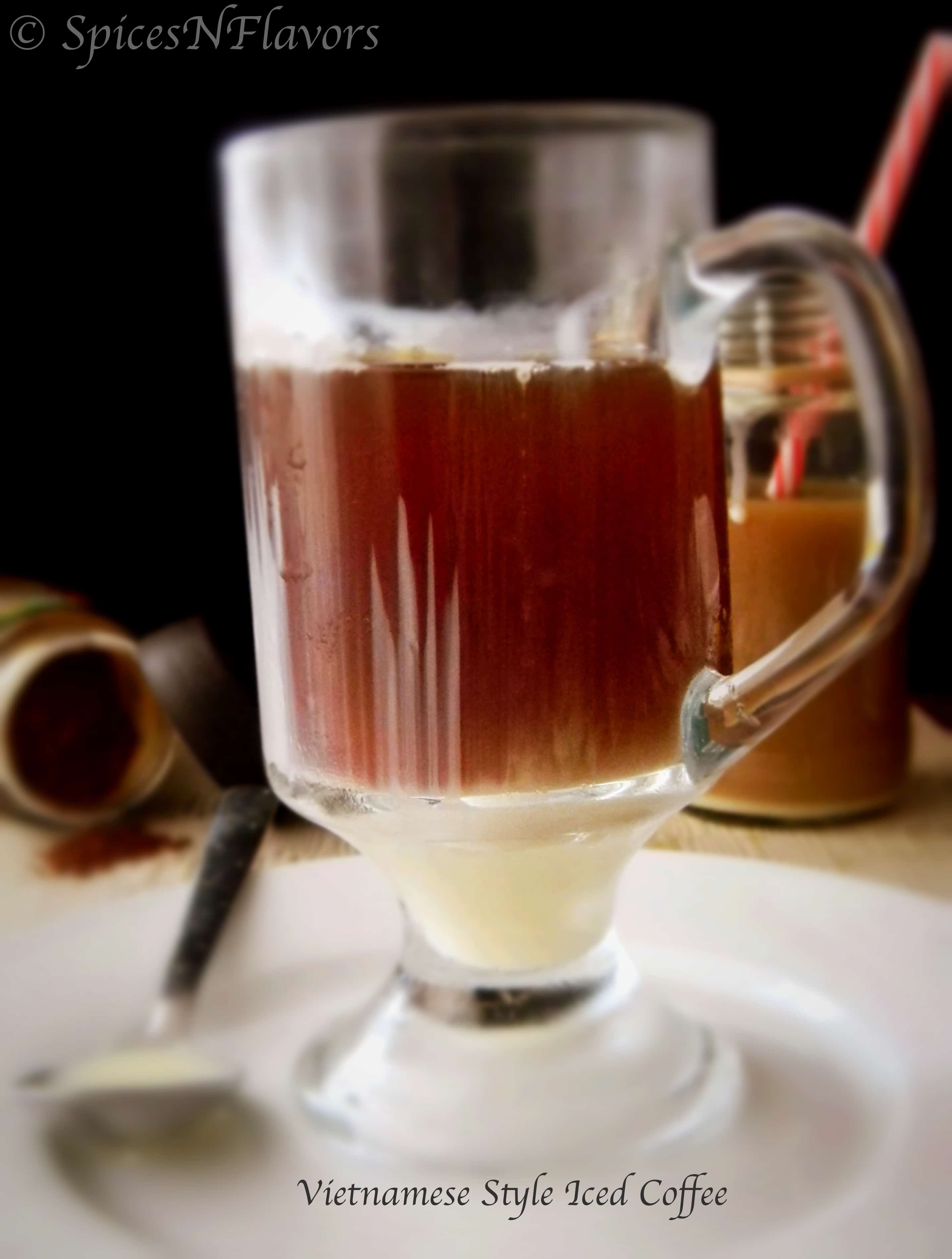 "Brewing fresh ideas for you" - Digital Latte
"A lot can happen over coffee" - Cafe Coffee Day
"It all starts with a Nescafe" - Nescafe
You wake up to the smell of fresh Filter Kappi (Coffee) in a typical Tamilian home. Me, being a tamilian can totally associate with it.. My mom will have a terrible headache if she misses her morning coffee. My dad will be upset the entire day if he didn't get the perfect cup of coffee the first thing in the morning..
There are no limits to the number of cups of coffee that we gulp through the entire day. So why not give a new look to our very own coffee this summer with this Vietnamese Style Iced Coffee..
A very small milestone in my journey of blogging. My blog's facebook page reached a 100+ likes yesterday. I would like to shout out a BIG THANK YOU to all of you for encouraging, supporting and guiding me in this journey.
With coffee in my hand I was thinking what started out of my boredom has now become a part of me. Was thinking of doing some dessert recipe for celebrating this but then thought why not COFFEE.. There was a whole hour's discussion in my mind about posting COFFEE; is it worth it?? is it ok to post COFFEE such a common and simple recipe?? Whats new in that?? Whats different or special about a COFFEE??
So many arguments but one answer.. A COFFEE can get you talking.. And that was the end to it..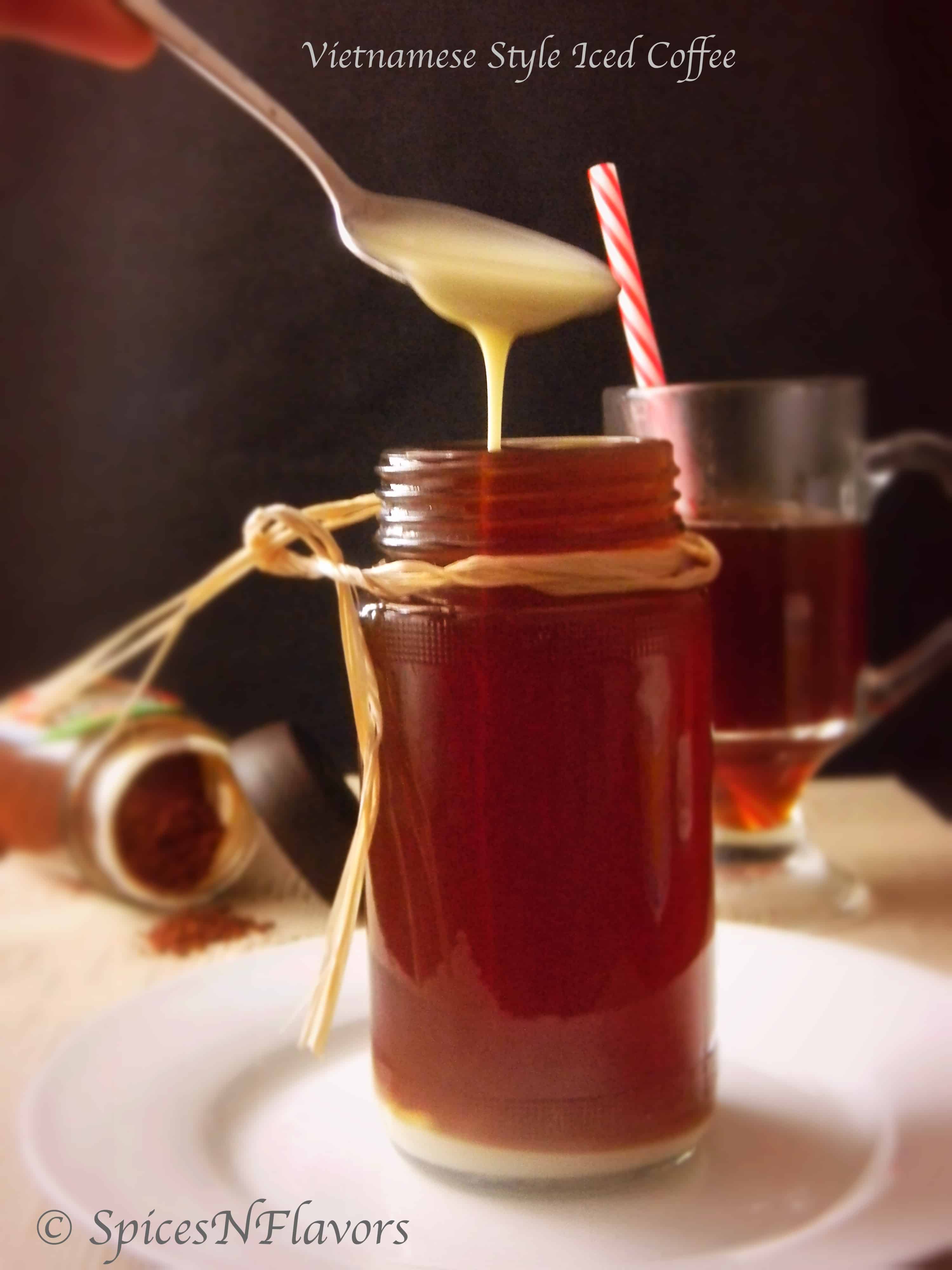 In India, whenever guests visits our place, it is mandatory to offer either a Tea or a Coffee; gesture of hospitality. Why not serve your guests Iced Coffee in this hot summers.. Your regular coffee with a twist.. This is also one more reason that I decided to post Coffee..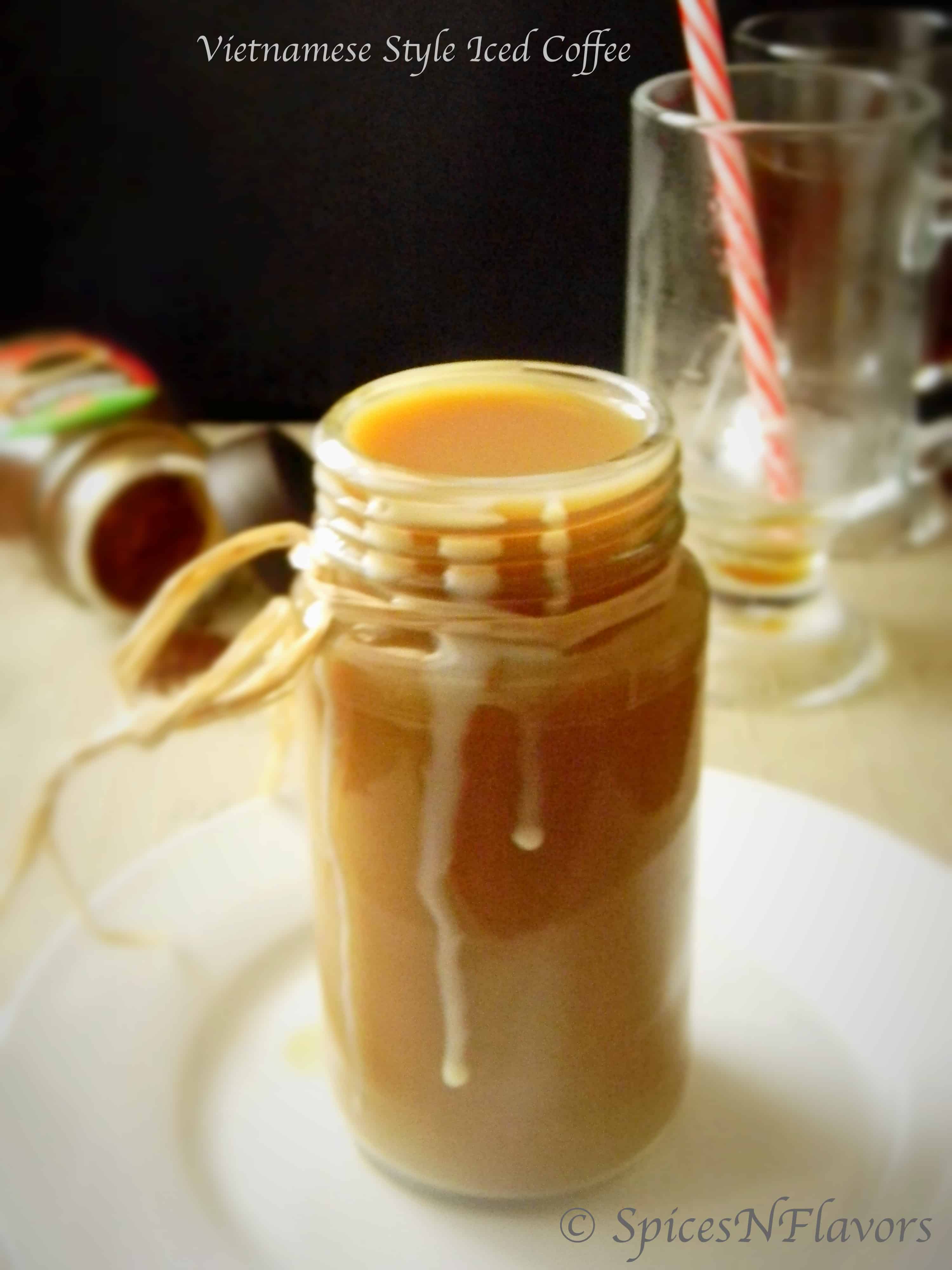 When its time for ME, its time for COFFEE. These days I have started enjoying Tea and biscuits but nothing can replace my love for Coffee. From break up to patch up, from evening-date to night outs, from wake up alarm call to break time in office, Coffee has always been with me.
I am sure you all also have some memories with Coffee and well I'm all ears.. 😉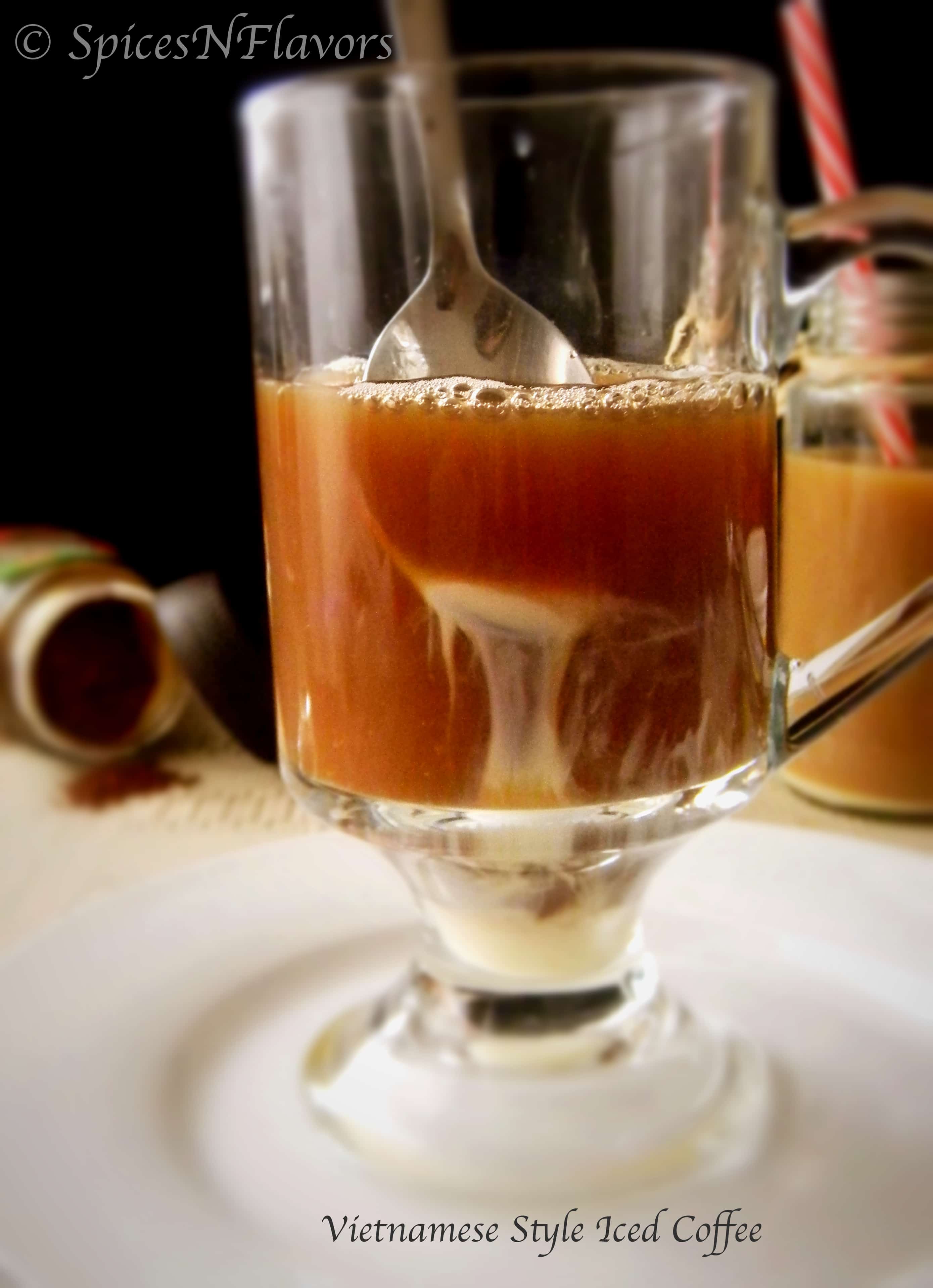 A major advantage of settling overseas is that you meet people from all across the world. Get to know their language, their customs and traditions and most importantly their cuisine. Its an experience in itself to taste authentic dishes of different cuisines. After Indian cuisine, my most favourite is Thai. You have to try it for yourself to feel it.
Well lets not get diverted. Ever since I had tasted this Iced Coffee in a local cafe bar, I had wanted to give it a try and most importantly wanted to share it with you all too. But they say everything falls into place at the correct time and nothing can be perfect than this occasion.
The steaming hot water shouting at me for attention, the dancing coffee granules ready to fall in love with the steaming water. The aroma and the lovely brown shade of the water is enough to sweep you off your feet. The sensual and aromatic cup of coffee is waiting for you.. Wait.. I want it to be bitter no sweet.. Ok strong cup no no not strong cup of coffee, light.. a bit chocolaty no a bit creamy.. a nutty coffee or wait no a sweetly spicy one.. a thick cup of coffee or mmmm may be watery.. a dark coffee oh sorry a milky..
Well A coffee defines you.. Whatever mood you are in, this is the perfect DIY cup of coffee.. Make it the way you want..
Here is what you will need to make this..
Ingredients:
For 1 cup of coffee:
1 cup water
1 tsp instant coffee powder
2-3 tsp condensed milk
some ice cubes
Method:
Heat up 1 cup of water. Do not boil. Once hot add in the coffee powder and let it sit for another 2-3 minutes.
In the serving glass, add in the ice cubes and condensed milk. Pour the coffee over it. And serve chilled along with a spoon to stir it and let your guests have fun in making their own cup.
Variations:
You can add 2 cardamom pods in the water for different flavour. Make sure to remove those before serving.
Add in 1tsp of cinnamon powder for that extra kick.
You can also add 1tsp vanilla extract.
Top it with some whipped cream and chocolates or sprinkles for the Cafe look.
Use milk instead of water to give it a body.
Now don't mix everything in one cup. Use either cardamom or cinnamon.
Tip/s:
Place your serving cups in the freezer for some time for that cold and classy look.
Notes:
Sweetness for this coffee comes from condensed milk so you can adjust it as per your taste.
The same goes with coffee granules, make it strong or light as per your mood.
Serve chilled, refrigerate if need be.
You make Coffee or to say Coffee makes you. A perfect DIY recipe to suit your mood and taste. A very simple variation in your regular drink. What are you waiting for.. Go impress your guests.. Did you know this is the best and very simple use of Condensed Milk that I have put to use which was leftover from my Easy Mango Ice-cream in Chocolate Cups. If you are looking for some more condensed milk recipes you have to try my Instant Coconut Barfi as well.
Once again a Big Thank you to all of you for your support. This wouldn't have been possible without you. Thank you for being a very supportive and patient readers and going through all the crap I pen in.. 😉
Happy Brewing..
Sushma