A step by step pictorial and video tutorial to making different types of BUTTERCREAM FLOWERS for cupcakes and cakes using tips and techniques that is perfect for beginners.
I have used my favourite vegan cupcakes recipe as the base. You can also choose to use milk in place of water in that recipe to get a more moist and soft cupcake as I did in this recipe.
Find a detailed recipe of BUTTERCREAM 101 by clicking here. 
Practise is the key to pipe beautiful flowers on a cupcake. So don't feel bad if you could not make it in the first go, practise and practise until you perfect the art. 
How to make Cupcake Flower Bouquet?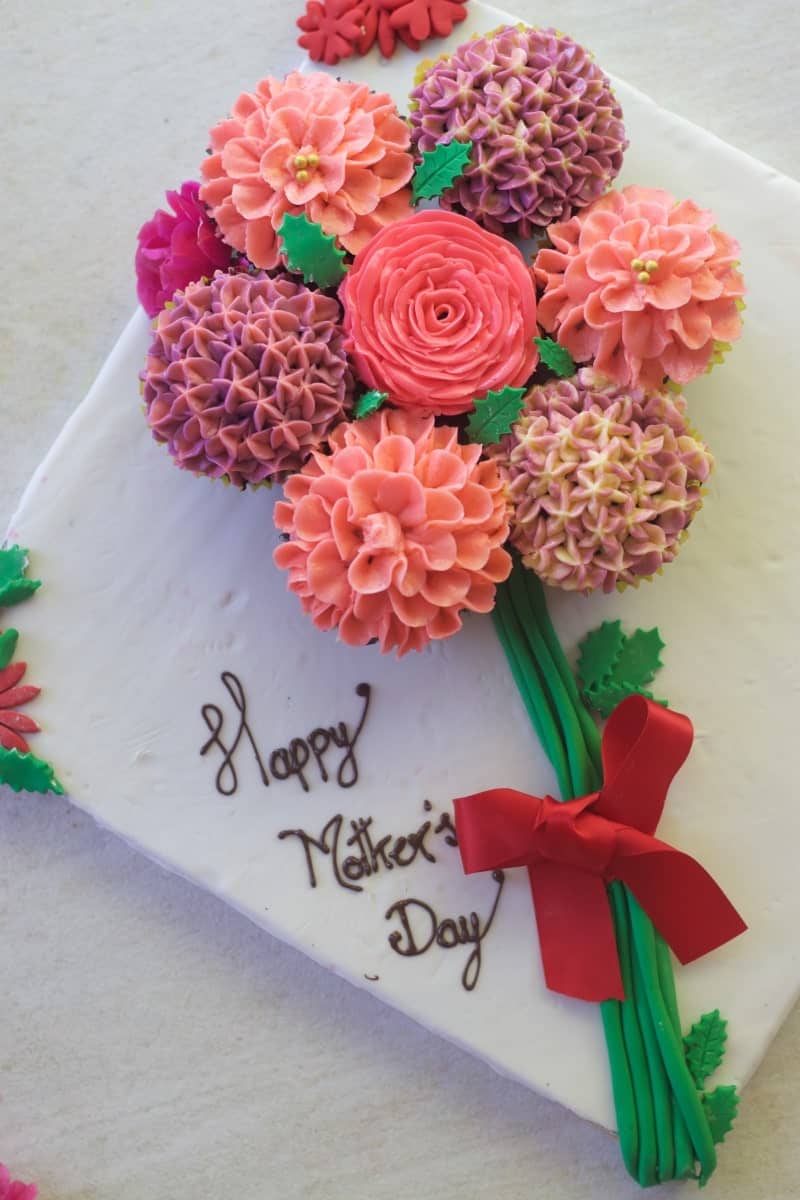 One of the best things to make with buttercream flower cupcakes is a bouquet.
Start by covering the cake board with fondant.
The pattern to arrange the cupcake flowers is 2-3-2. That is first place 2 cupcakes, then 3 cupcakes below them and then 2 cupcakes to create a circle of 6 cupcakes with 1 cupcake in the centre.
Roll the green fondant to create stems.
Cut out green fondant using leaf cutter to make leaves or simply pipe using a leaf tip.
Gift to your mother this mother's day and make her feel special