1. In place of dark chocolate, you can also use semi-sweet or milk chocolate. In that case, adjust the sweetness.
2. This dessert is mildly sweetened to increase the sweetness increase the amount of sugar by 1 tbsp I like to add vanilla essence to mask the eggy smell. It is optional you can skip if you want to.
3. You can serve the chocolate custard on its own if you wish, making the oreo soil and strawberries is optional but tastes amazing when combined
4. If you do not wish to filter the mixture, make sure to add chocolates to the milk while boiling so that the chocolates dissolve completely and you get a smooth custard
5. The ramekins that I have used is 8 cms in diameter and holds 3/4 cups of water so it took me 3 mins for this recipe. If you are using the standard white ramekins which is smaller than this one please use 2 mins timings in that case.
6. With this recipe, I could make 4 ramekins of the above-mentioned size. If you use the standard small white ramekins you could make up to 5.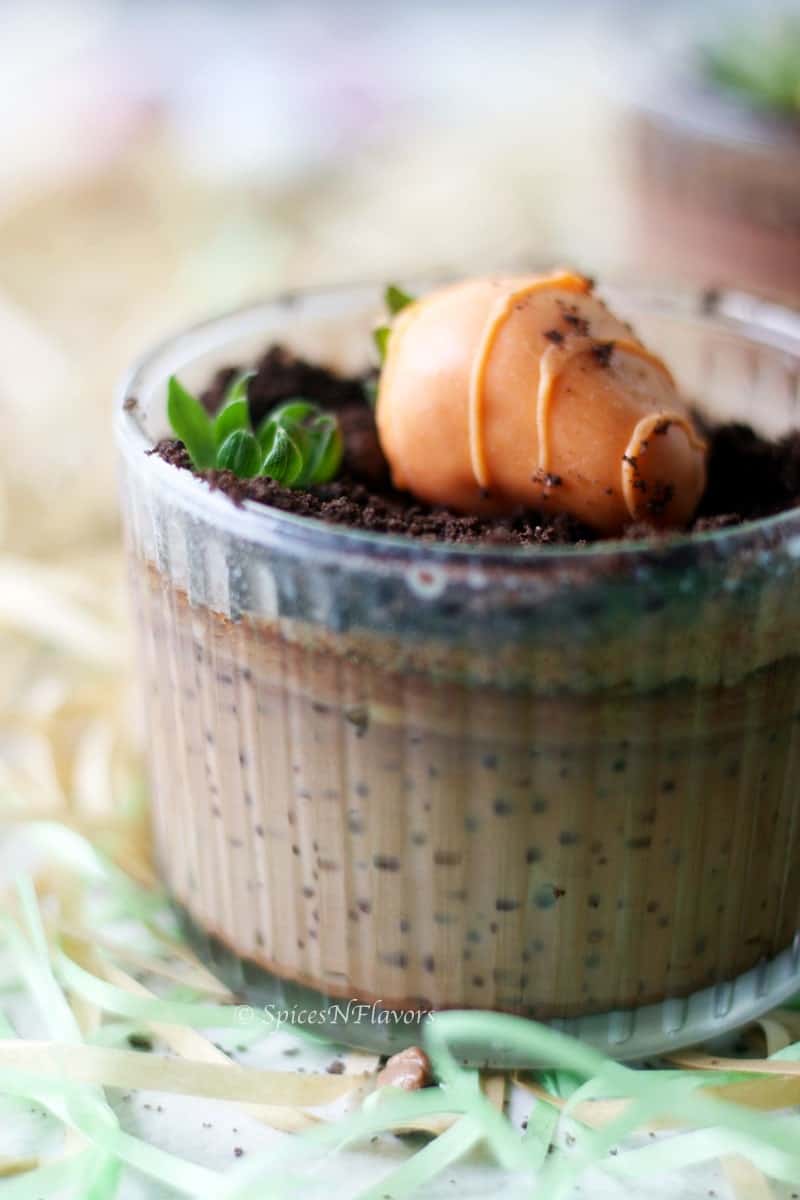 7. It is important to depressurize exactly after 10 mins, as the longer it sits in the IP the longer it cooks giving it a more of cooked egg texture as compared to the smooth custard. A mistake that I did which I would recommend you to avoid. You can check it out from the above image
8. This Instant Pot Chocolate Custard stays good for 2 days in the refrigerator. 
9. If you are looking for Stove-top version of making custard then here is the link.