Eggless Chocolate Chip Cookie Cups is a fun and entertaining holidays treat for your kids, family or friends. These muffin tin little cups desserts filled with 2 ingredient Chocolate Mousse would surely win hearts around your dinner table. 
Choose any kind of filling that you like to fill the cups with - Nutella, Ganache, Plain Milk, Cheesecake, Whipped Cream just anything of your choice.
The more the filling sits in the cookie the softer it would tend to become.
Do refer the pictorial step by step recipe for PRO TIPS.
How to Make Small Batch Eggless Chocolate Chip Cookies?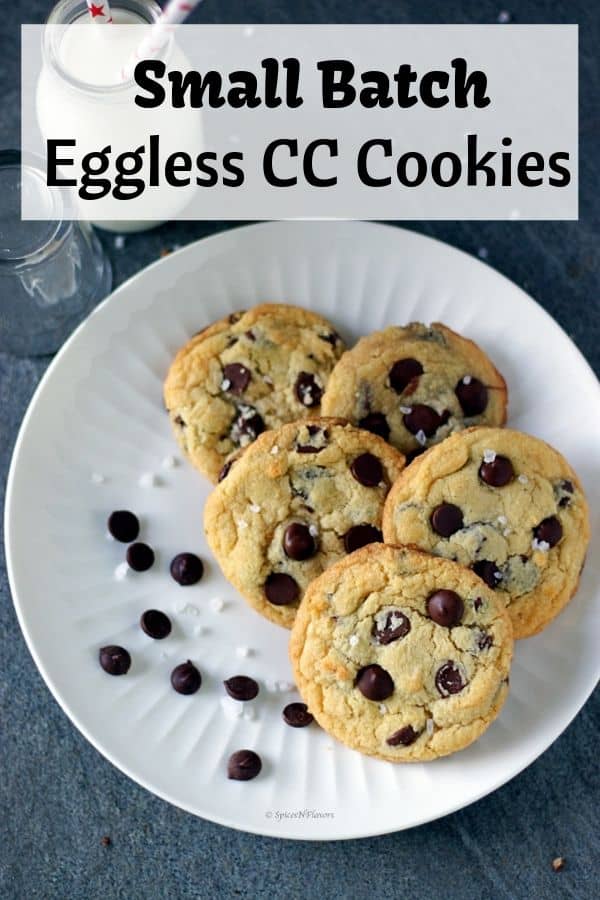 As mentioned in the recipe I have divided the cookie dough batter into two to get 6 cookies and 7 cookie cups.
That means simply just halve all the ingredients to make just 6-7 cookies at a time.
The recipe works perfectly fine when halved. I have always made a small batch for my family so be rest assured that the recipe works.