Add spice to your Holiday desserts recipe with this Easy Pumpkin Cheesecake that just screams Fall in every bite. Made in an Instant Pot this is a perfect no-bake dessert with a smooth and creamy filling, pecan crust and topped with homemade salted caramel sauce. Have also included oven version too.
I have used plain old digestive biscuits as my base. You can use graham crackers or even gingersnap biscuits. If using gingersnap biscuits avoid the cinnamon powder or pumpkin spice powder mentioned in the ingredients.
This recipe is perfect for a 7 inch cake pan which fits perfectly well in a 6 quat or 8 quat instant pot. 
I live in NZ and got these cute little mason jars from a local shop but these are available on Amazon under the brand name Quattro Stagioni.
Make sure to use room temperature ingredients.
How to make Halloween Cheesecake Jars
First of all start by using Oreos in place of digestive biscuits or graham crackers.
Next in the above recipe I skipped the pumpkin spice powder in the cheesecake batter and also added a good amount of orange food colouring.
So this gave me a perfect black and orange colour as desired for Halloween.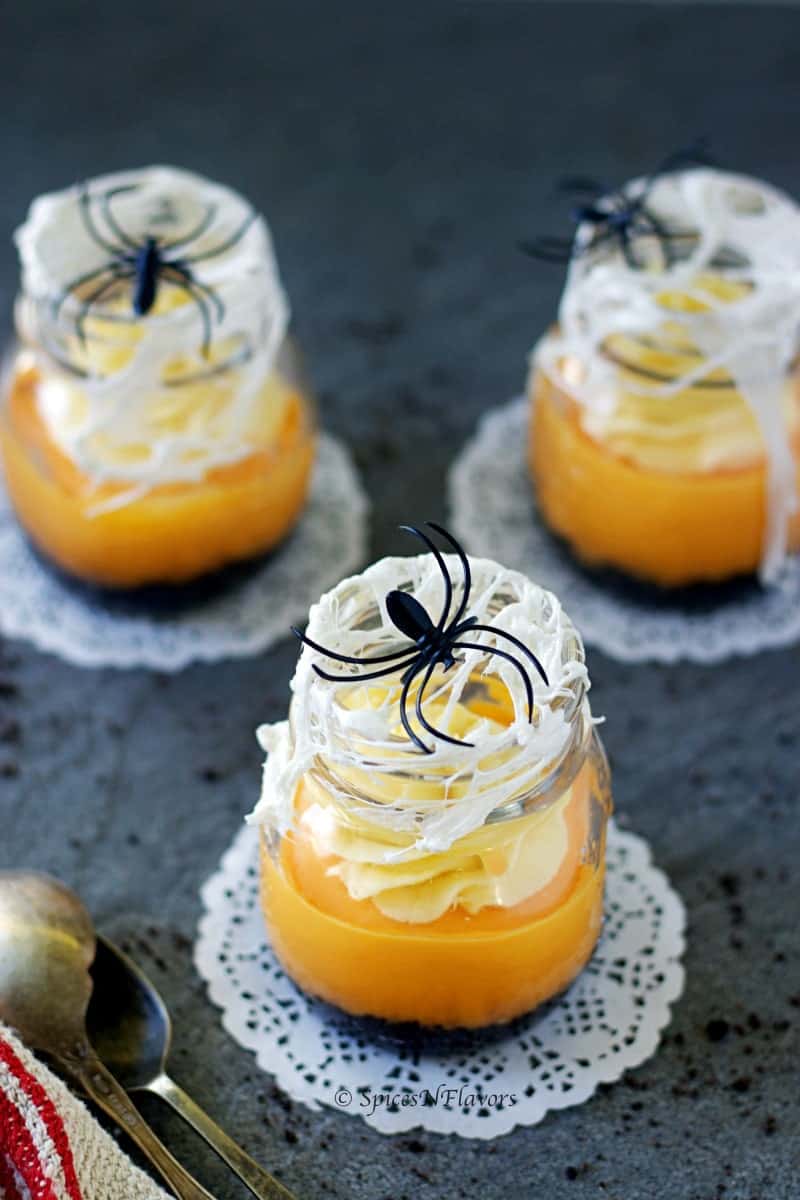 To make the SpiderWeb Cheesecake Jars:
Microwave some marshmallows in the microwave for 10 sec.
Acting quickly take some melted marshmallows in between your fingers and start pulling them apart so that they stretch and create a beautiful spiderweb like patter.
Immediately place them on top of the cheesecake jars. Repeat the process 2-3 times working in a different angle until the top is covered entirely. If in between the marshmallow hardens and you find it difficult to stretch them microwave again for 10 sec and continue.
Finally place the handsome spider responsible for all this mess on top and voila you have your spiderweb cheesecake jar ready for Halloween.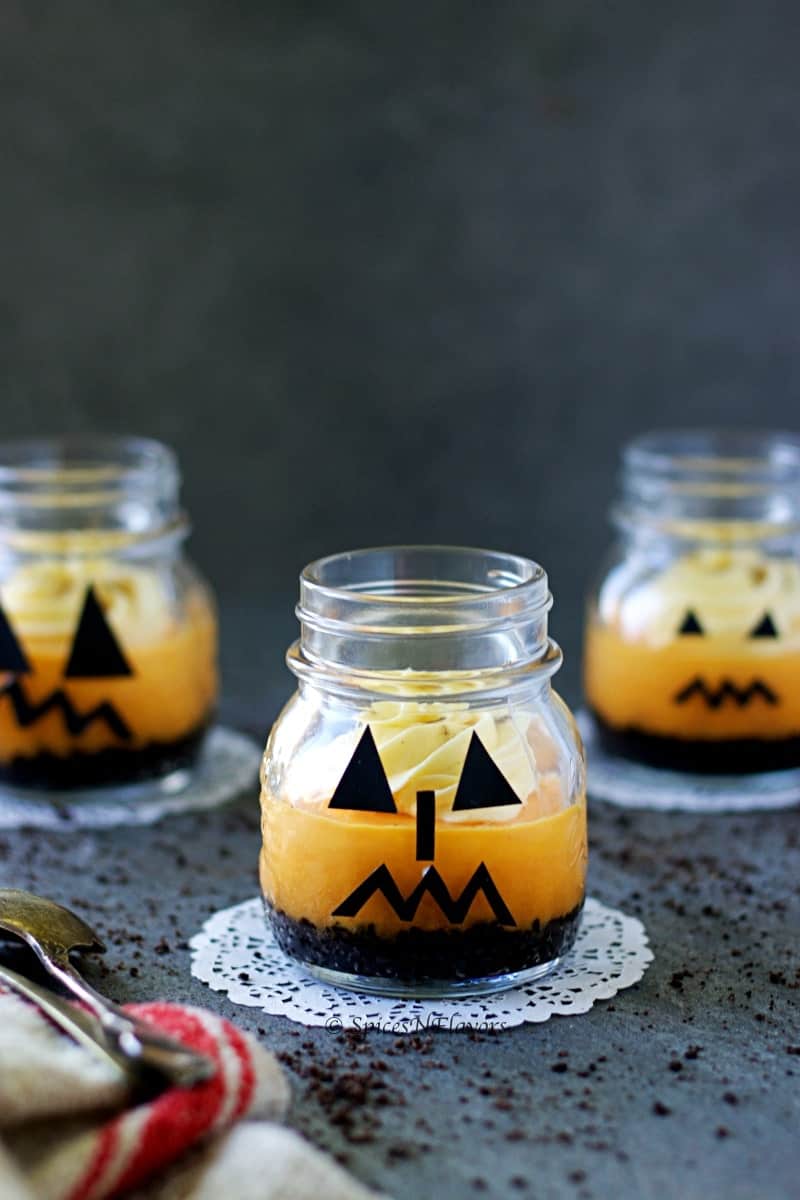 To make Monster Cheesecake Jars:
These are super simple.
Simply cut some small triangles and zig-zag pattern on a black chart paper and stick them on the cheesecake jars.
That's it!! The monster cheesecake jars are ready.