To 48 hours in.. Auckland
Bag packed ✔
Baby essentials ✔
Rice Cooker ✔
Internet Check-in ✔
Camera and Charger ✔
And we are all set to leave for Auckland..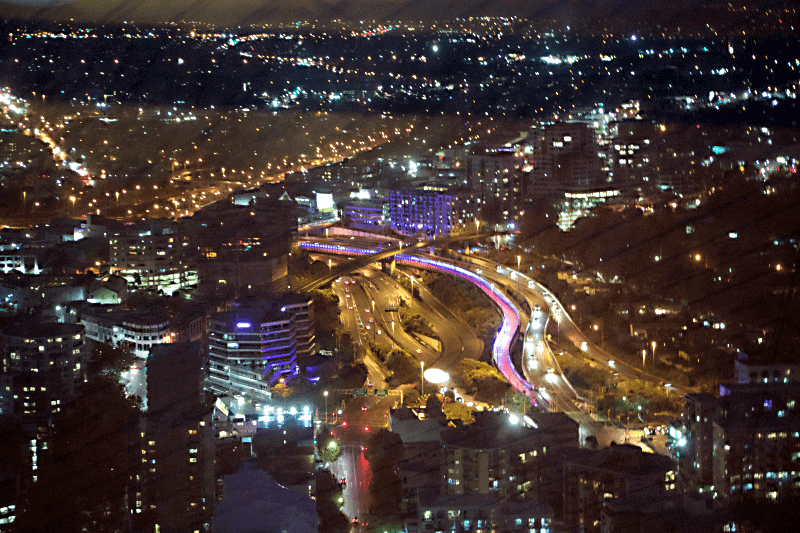 Auckland is a city that never sleeps and hence it is often known as Mini Mumbai amongst the Indian community living in New Zealand.. <3
A commercial capital; this city would never leave you with a feeling of being lonely or far away from your hometown. With smiling faces and a greet you will find friends in strangers. A waving hand to make you feel at home. This city is a masterpiece of artwork, an architectural delight.
If you are following me on Instagram then you might be knowing that I recently visited Auckland to drop my Father-in-law who left for India. And hence we thought of visiting Auckland two days prior to his flight and I thought of sharing it with you all too; so that if you are planning to visit New Zealand someday it would be of some help.. 🙂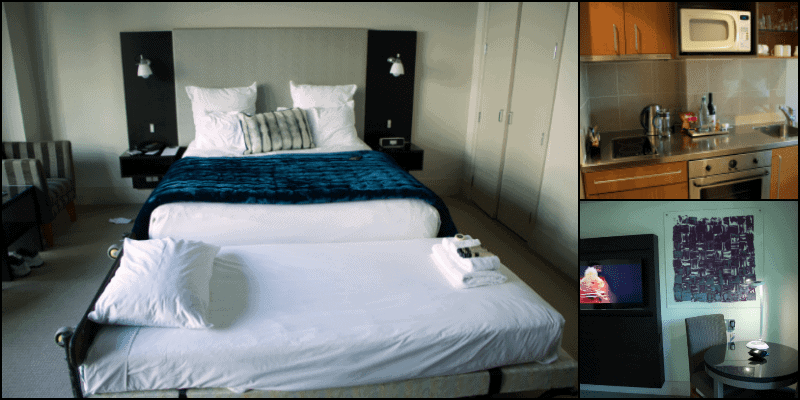 So we took a early morning flight from Christchurch (where I live) to Auckland. We stayed at the Sebel Hotels
It was a suite room with all the facilities like a fully equipped working kitchen having a mini bar, microwave and even a dishwasher. Even though tea and coffee were available for free; one has to pay a nominal fee for chocolates, drinks including mineral water bottles.
It had a good sized bathroom with bath tub facilities and a shower room; with a washing machine and dryer.
A queen size bed and a separate single bed with Television having local channels.
The wardrobe came with a safety locker which I found very handy to keep my MAC and passports safely locked.
A small study table close to the balcony; a cuppa coffee and the mesmerising beauty of Sky Tower – my morning routine.. <3 However the room does not come with Wifi. So you will have to pay for using the internet. But this is what was a blessing in disguise for us. Wondering how? Read on to find it out.. 😉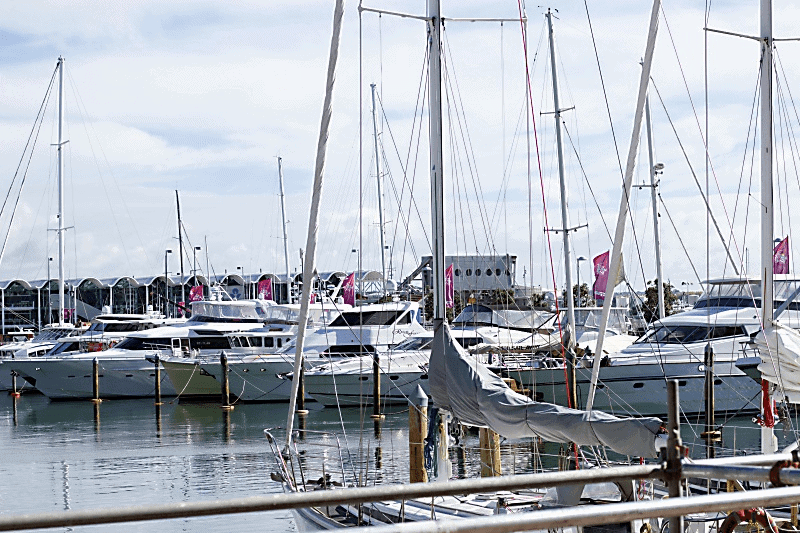 Since we landed early morning; we were allowed to check in only by 11. We already had our breakfast at Novotel in the Airport; so we started our day by boating in the meantime. The harbour is right behind the Sebel Hotels.
It was a really good day; the cold breeze and the broad day light; made us feel so fresh. The magnificent view of the Auckland bridge from the boat was amazing.
It was a one hour ride and I was finding it very difficult to manage my sweetie pie Yo in the boat so could't click any pictures then.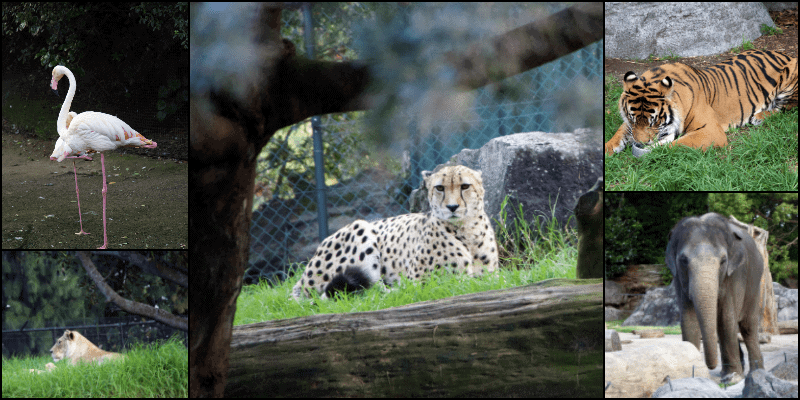 With that we returned to our hotel room; freshened up and left for Lunch followed by a visit to the Auckland Zoo.
Yo had a gala time there.. We really enjoyed our family time.
The Auckland Zoo also has a Night Safari and Photography workshops which I found really interesting. But I couldn't do any due to time constrain.
It took half of the day to completely go around the zoo and hence we had our dinner and left for Hotel Rooms.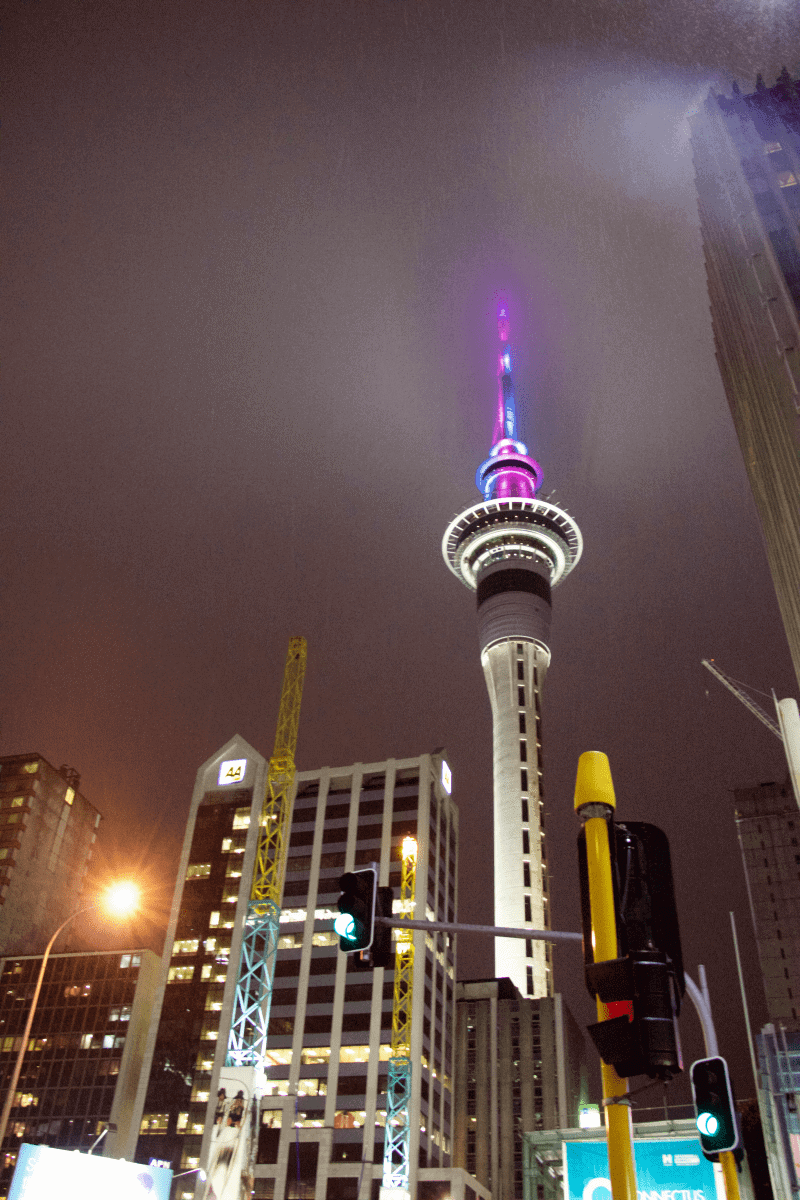 The next day we went to Sandringham street; a very famous Indian colony where you get the feel of being in India. We went there to try out some Indian food and chaat. Also do some grocery shopping to get back to Christchurch. We do not get much stuff here in Christchurch as compared to Auckland so we had to go there.
But if you are a visitor then I would recommend you to take a ferry and visit the ports downtown from Auckland. We had visited Devonport on our last trip and hence this time skipped it.
In the evening we went to The Sky Tower – a must visit spot. I would recommend you to visit there for sunset but since it was raining that day we went on our convenient time.
This is how Auckland looked from 220 meters above street level.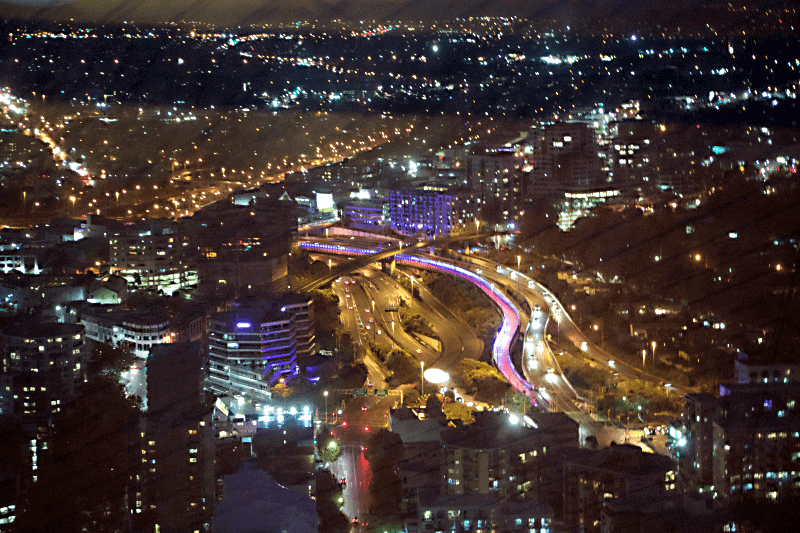 We spent there enough time to capture loads of memories through photographs.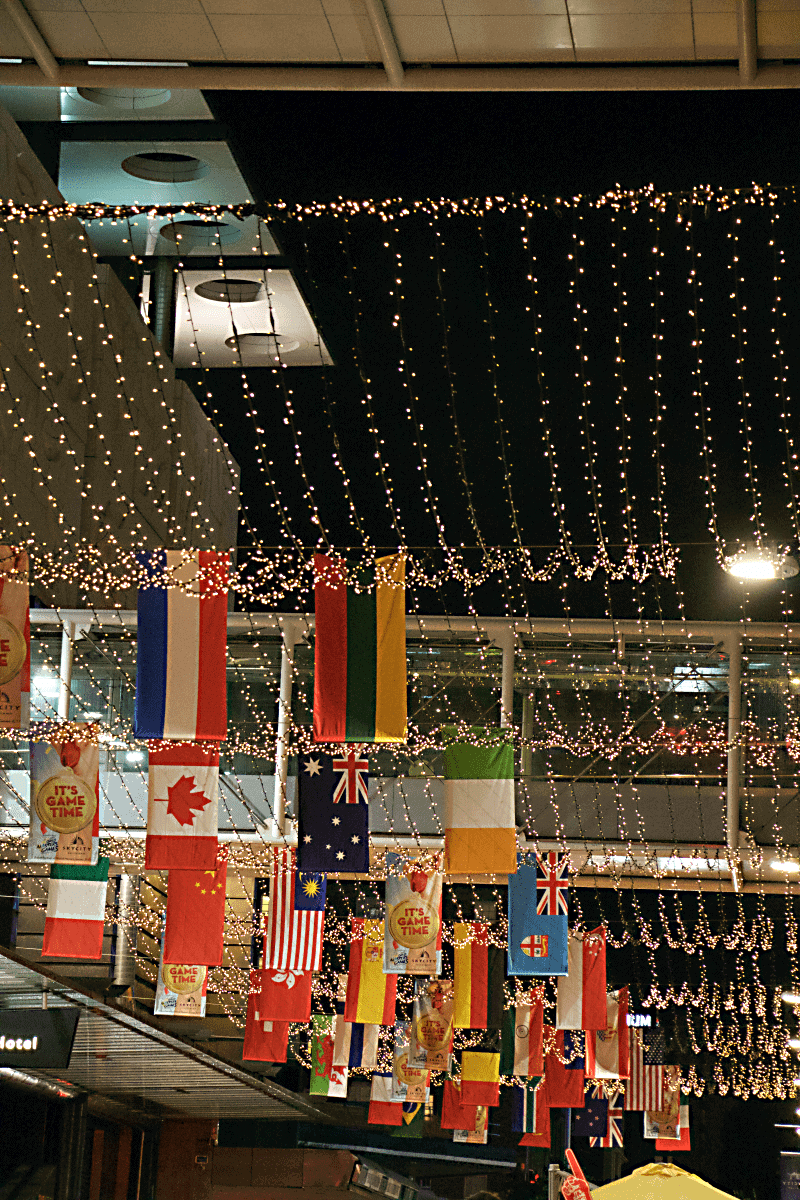 And if you are in Auckland you have to become one with the hustle and bustle of the city. Do not forget a trip to Queens street; the busiest street in Auckland.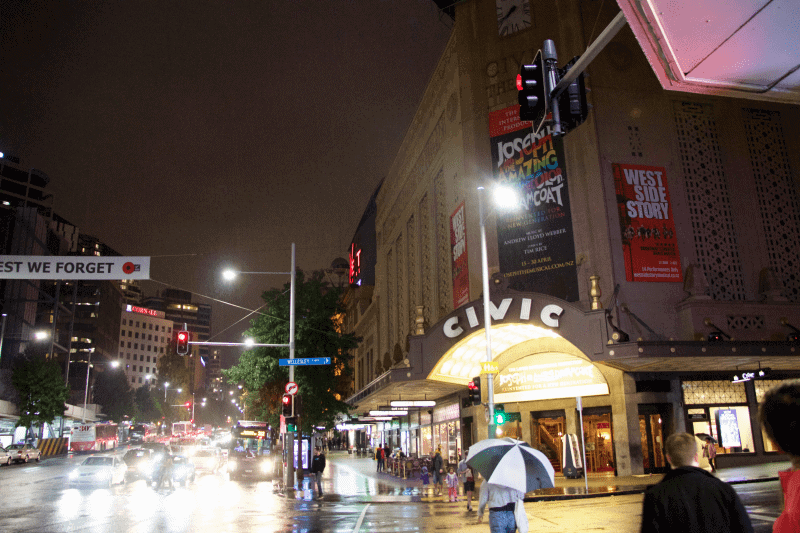 And with that ends our 48 hours in Auckland..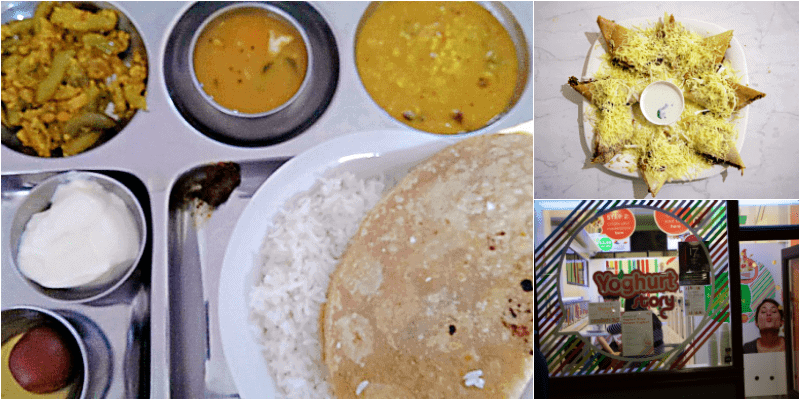 And the best part of being in Auckland is enjoying Indian food.. <3 <3 <3.. Yeaaahhhh.. We just loved every bit of it.. Saving it for the last.. Yes here are my top favourites and recommendations of trying Indian food in Auckland. I so miss the dosas and chaat here in Christchurch. Breakfast
1.Novotel (Airport) : An amazing English buffet breakfast. You name it and you have it there. A wide variety of breads, muffins, hot and cold breakfast and it tastes just amazing.
2.Mecca: This restaurant is situated right next to the Sebel Hotel. We loved having breakfast here too.
Lunch
1. Saffron: For $13 you get unlimited South Indian buffet lunch which includes dosas, idlis, pongal, vada, chutney, sambhar and even a sweet. Ofcourse you even have a variety of North Indian curries if you want to choose and they even have Thali combinations.
2. Paradise: Famous one stop for Biryanis. You should try this. Never miss it when in Auckland.
3. Venky's South Indian Cuisine: Just for $8 you get a special Thali which is just delicious and totally totally worth the cost. My most favourite of all. An essence of home cooked food.
Snacks and Dinner:
1. Dosa Plaza: They have a wide varieties of dosas and OMG I tried 3 of them and each one was just fab!! We even tried Pav Bhaji, Gobi Manchurian and Pani Puri; needless to say we truly enjoyed it.
When in New Zealand do not miss MyYoghurtStory – I really enjoy the flavours of Yoghurt that they have to offer.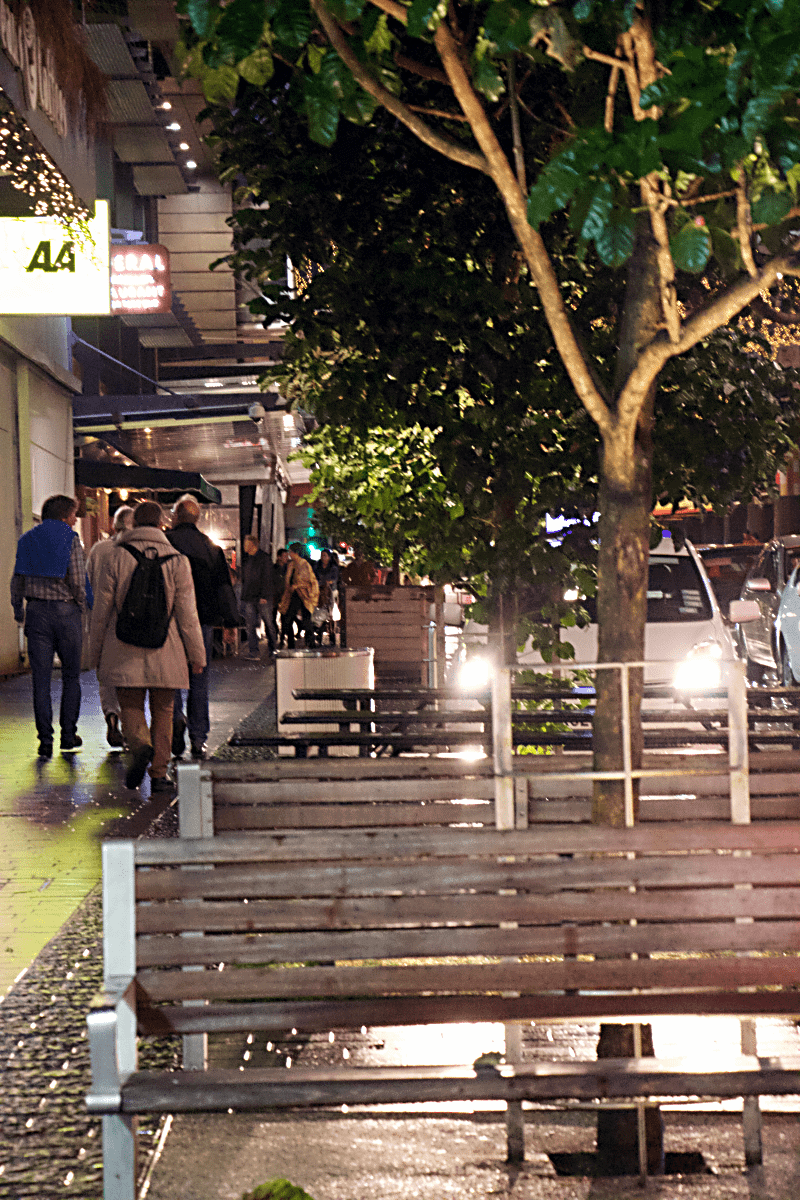 The next time when I visit I will surely try other cuisines and will share my experience.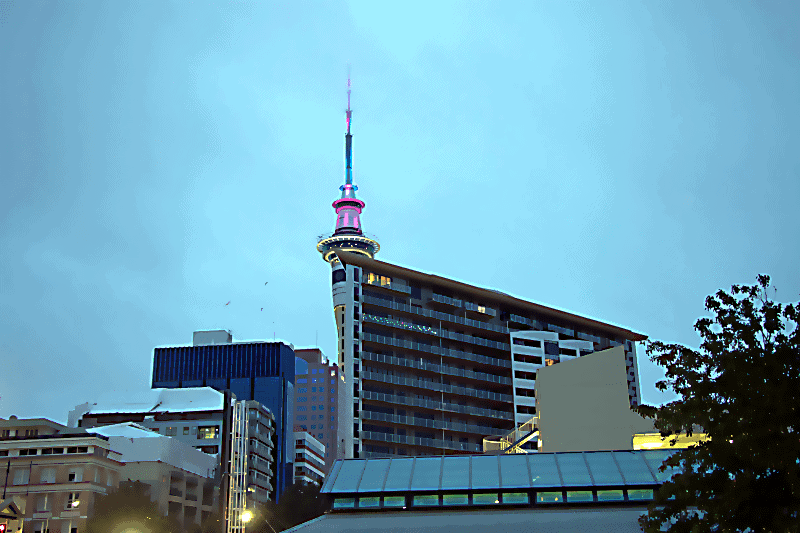 And that is how we spent 48 hours in Auckland.
With a cup of hot coffee and the view of this gorgeous Sky Tower from my room; I am recollecting all the memories that we lived together as a family in this short trip.
And the best part of this trip was that we didn't had any internet connection; so no social media, no whats app, no Instagram updates; sheer family time. Even Yoshana was really excited and would just not stop jumping up and down all the time.
This blog post will remain with me forever and will remind me of all my travel memories and hence I decided to blog about these little joys of life as well and also share a few insight of my life with you all too..
Hope you all enjoyed it.
Do tag me, tweet me or instagram me and let me know your travel stories. Would love to hear.
DISCLAIMER : This is NOT a sponsored post and I have just shared my experience with you.
See you soon
Until then
Hugs
Sushma