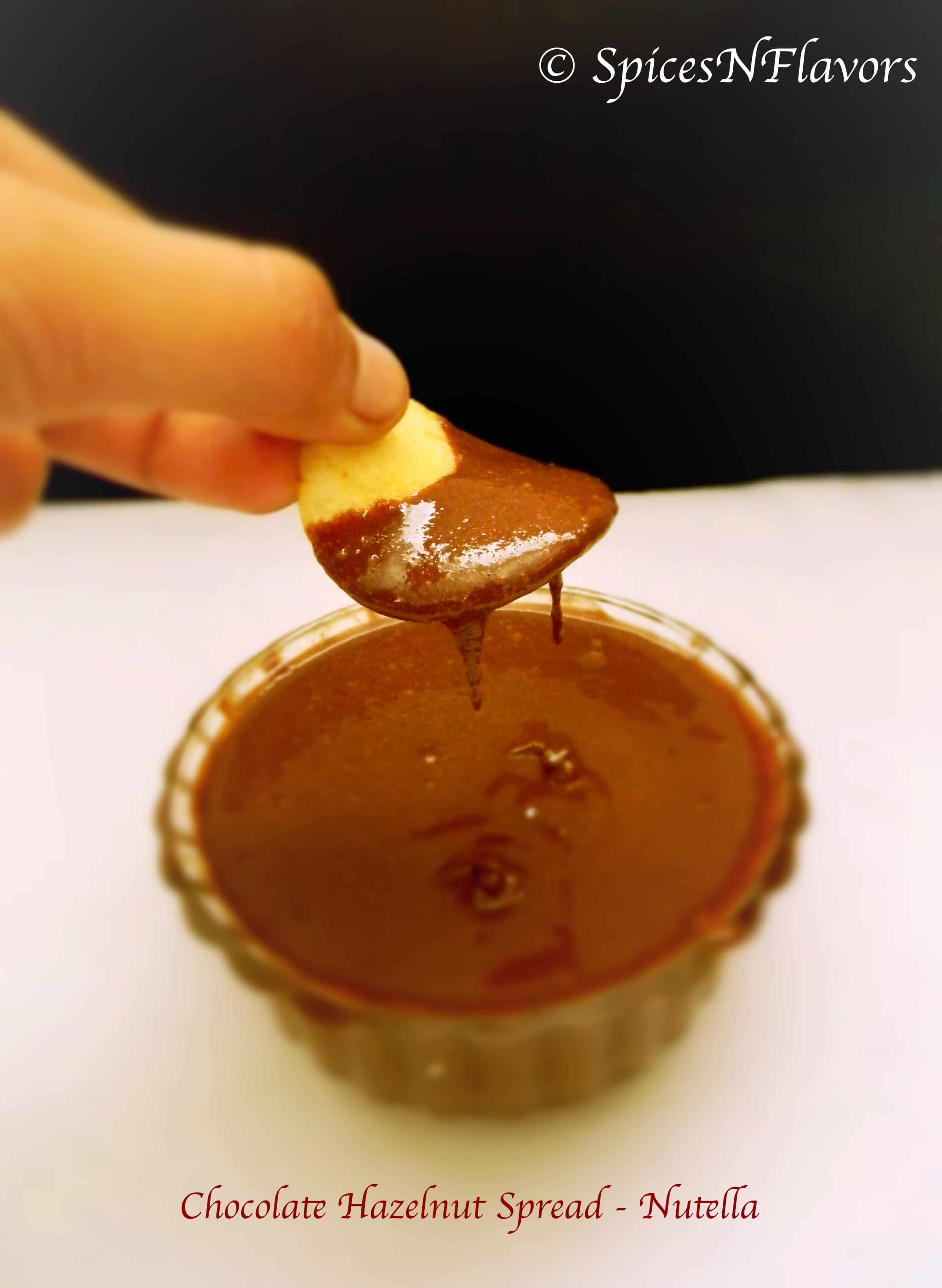 I think English dictionary should officially include chocolates as synonyms for Girls!!! Yeah you cannot take out chocolates out of a girl's life.. From love to break up to hangouts to night outs to patch up; chocolates have always been with me. And making them at home and modifying it to suit to your taste buds is a joy in itself.. Indulge with me into this Chocolate Hazelnut Spread - Nutella and you yourself will fall in love with chocolates over and again..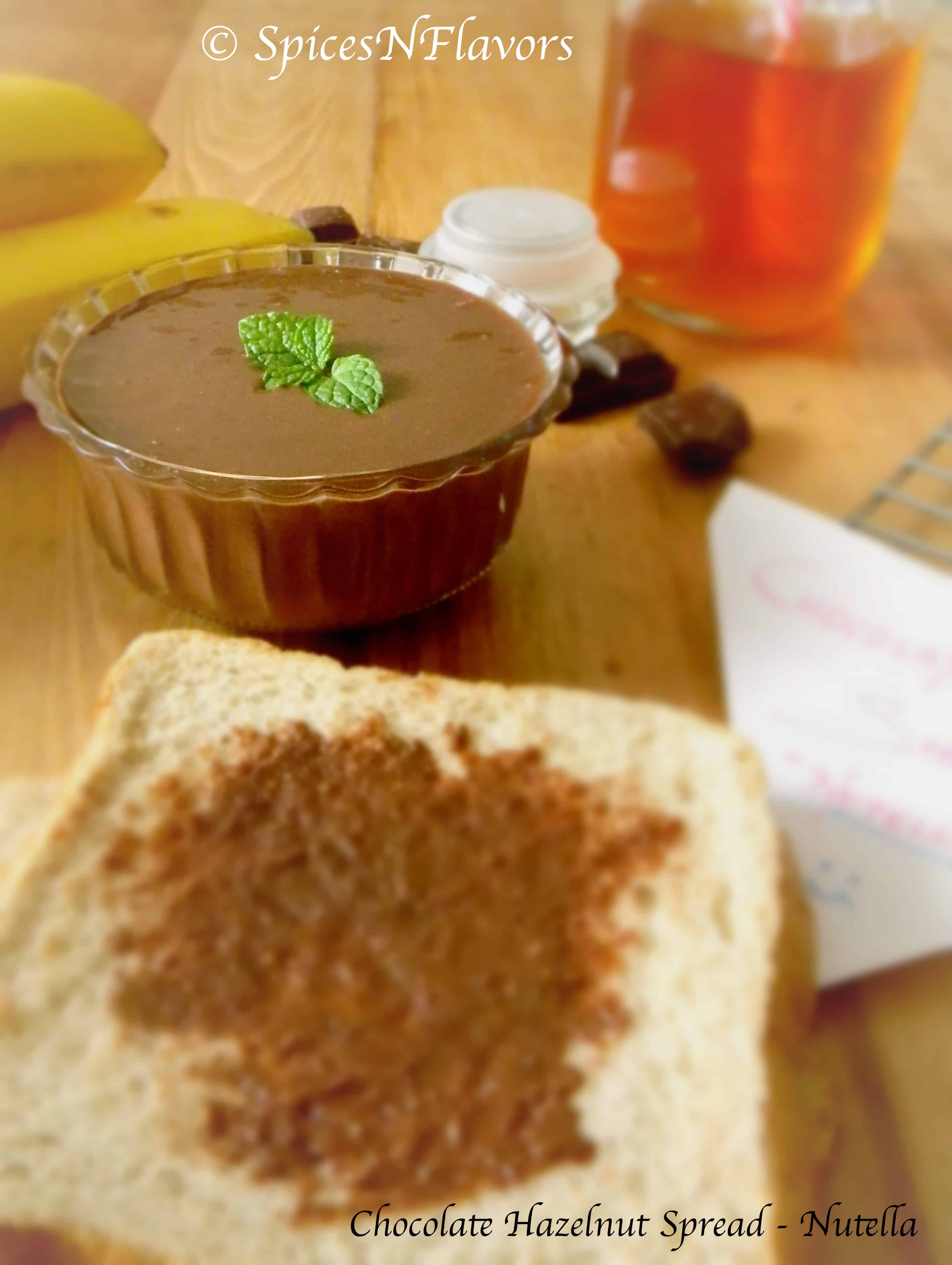 Things around us do inspire us..  With chips in my hand and Chocolate Hazelnut dip to go along with it, I was checking out the videos on YouTube. And this what I came across.. the new video launch of #Vogue.
Did you check out the latest video by #Vogue?? It just went viral within minutes of its release. (Internet is seriously a great platform to express things). What touched me the most from that video is Your mind is caged.. let it free..Yes now thats a bang on message. Your spirit is caged so are your thoughts amidst the social and emotional pressure.. let it free.. Respect your emotions and feelings, respect humanity. Its not a race between men and women; its all about a pure soul and not the physical appearance. Be size 0 or size 15 never let it affect your Self-confidence..your Dignity.. Yes you are unique like your fingerprints..
There is a thin difference between Right and Wrong.. Don't lose your values or self-respect in pretending to be someone else. Be yourself..Do what makes you happy.. stand up for your rights.. Most importantly Love Yourself because You are unique like your fingerprints!!! 😀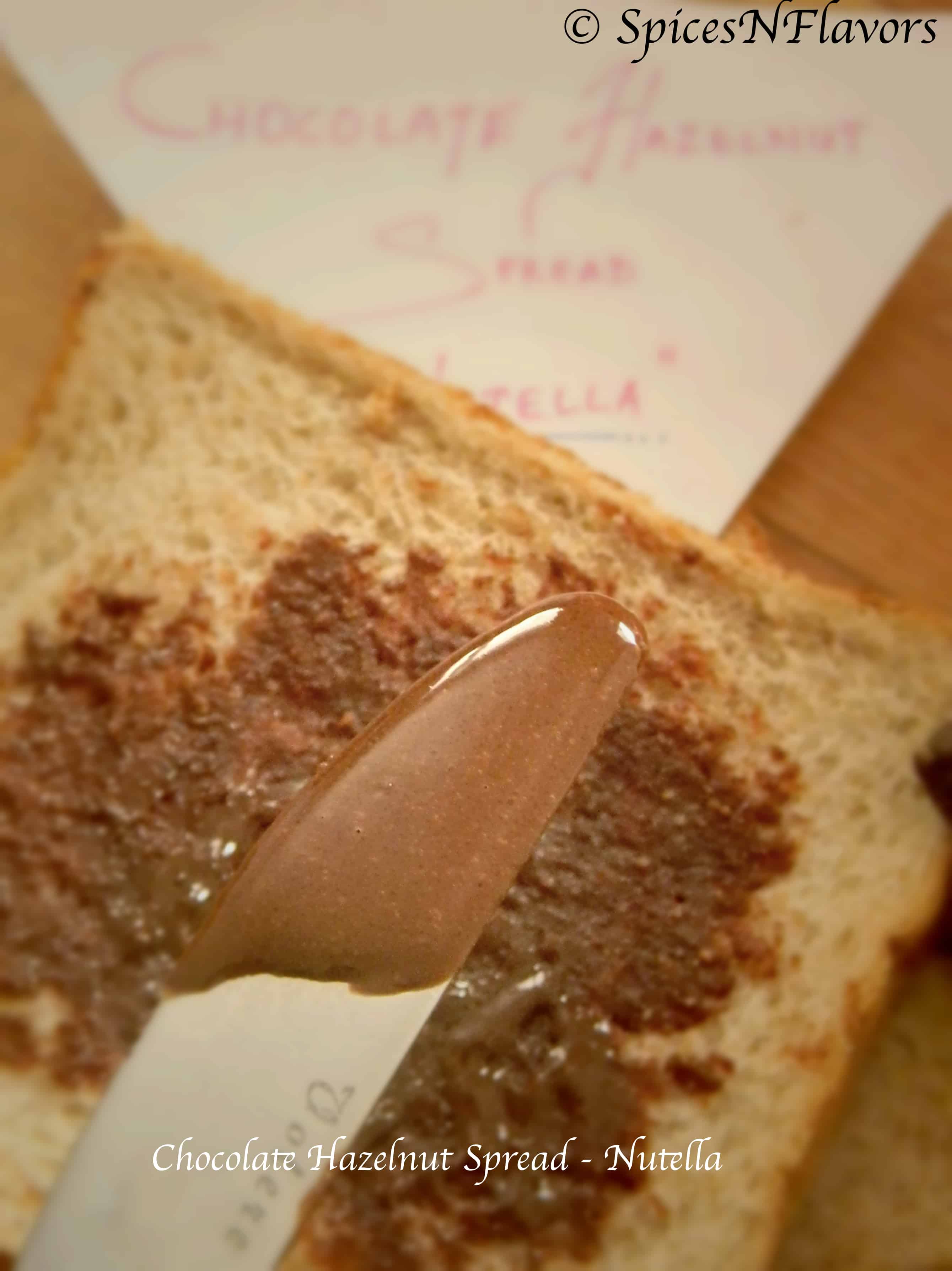 Nuts and Chocolates always go hand in hand. A combination that makes me wonder Who am I?? Where am I?? 😛 (Remember the commercial add of 5-star.. Ramesh and Suresh.. 😉 ) Of all the chocolates Ferrero Rocher; one perfect combination of wafers, chocolate and hazelnut, is my all time favourite; be it my birthday or valentine's day or women's day or diwali; in short celebration for me is incomplete without a family pack of Ferrero Rocher. So one thing I know for sure is whether I receive gifts on my birthday or not but a pack of Ferrero Rocher will always be waiting for me, the minute I open my eyes on my birthday.. 😛 Such is my love for that chocolate.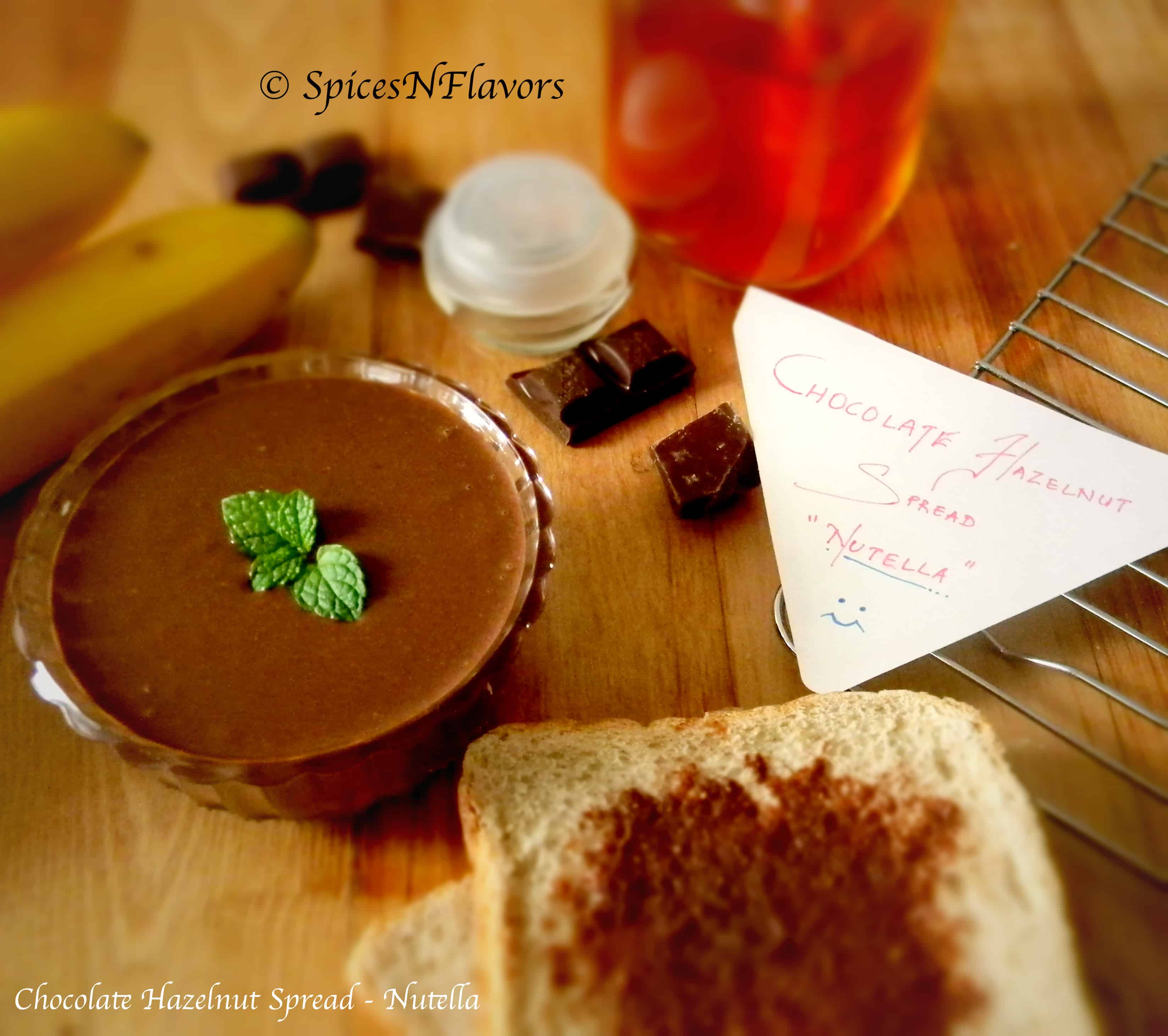 There is always Chocolate to suit your mood.. Sometimes its like major decision of your life are taken while eating chocolates.. Like a classic romantic proposal is incomplete without chocolates and flowers..
I had tasted Nutella only after I shifted to Christchurch; and I fell in love with it over and again. That adrenaline rush that I experienced after tasting the Nutella spread, I knew I had to give it a try myself.
If you also just love the combination of Hazelnuts and Chocolate like me then I am sure you might also be in love with Nutella (Chocolate Hazelnut Spread) like the way I am. And what if I say now you can make one at home and that too in just like what 10 minutes.. Cool right..
This Chocolate Hazelnut Spread can be used like a spread over a unbuttered toast or also like a dip or you can make mouth watering desserts out of it; the list is just endless.
I enjoy this Homemade Nutella-Chocolate Hazelnut Spread by just dipping my finger into it and licking all over. Heavenly indulgence!!!
This is what you will need to make this simple and quick but soul satisfying spread..
Ingredients:
160 gms or 1 cup hazelnuts
120 gms dark chocolate
2 tbsp canola oil
1/4 cup castor sugar (or powdered sugar)
1 tbsp cocoa powder (optional but recommended)
Method:
Roast the hazelnuts in an oven at 180 degree celsius for 7 to 10 minutes; rotating the pan in the middle(to avoid the nuts getting burned and to make sure it is roasted from all sides) until the nut flesh is lightly browned. (You can also dry roast the nuts on stove top). Transfer the nuts to a tea towel and rub it to remove the skin off from the nuts.
Blend the nuts in a food processor or mixer, until it resembles the texture of breadcrumbs. Add in the sugar and cocoa powder and blend again.
Melt the chocolate using the double boiler method or microwave until just melted. Add in the oil and mix well until smooth and glossy.
Transfer this to the blender and mix well until you get a smooth cream like texture.
Voila!! Your spread is ready to dig in.. 😉
Variations: You can try using different nuts in place of hazelnuts. Almonds and cashew nuts also goes well. Or else you can try using combination of nuts.
Tip/s: Always add oil to the chocolate to get a shiny and glossy look. (Adding butter to the chocolate while making chocolate ganache is the secret behind the glossy look of ganache).
Notes:
The more the oil you use the thinner the spread will be. I have used 2tbsp to use it as a dip as well as spread. Use less amount of oil to get a thicker spread.
Olive oil or any other light oil can be used in place of canola oil.
I like the crunch of nuts so I have used a texture that resembles breadcrumbs while grinding but if you want you can blend it further till it releases oil for smoother texture. Customise as per your choice.
The spread can be stored for several weeks in an air tight container. (But I bet this would be finished in two days time.. ;))
Removing the skin off the nuts is important as the skin brings out a bitter flavour to the spread. However some skin are hard to shake off so if some doesn't come off, thats totally okay.. Remove as much as you can.
I have used 5 slabs from the 220 gms of dark baking chocolate pack that is available in the market to make it to 120 gms; but you can increase the quantity  of chocolate by few grams to make it even chocolaty.
Its all about customising your spread to suit your taste. This is the basic recipe. Modify it to suit your mood.. :P..
Except for hazelnuts we always have the rest of the ingredients in our pantry, then why wait for; dig into the world of heavenly indulgence with this Chocolate Hazelnut Spread - Nutella!!!
Happy Cooking!!
Sushma