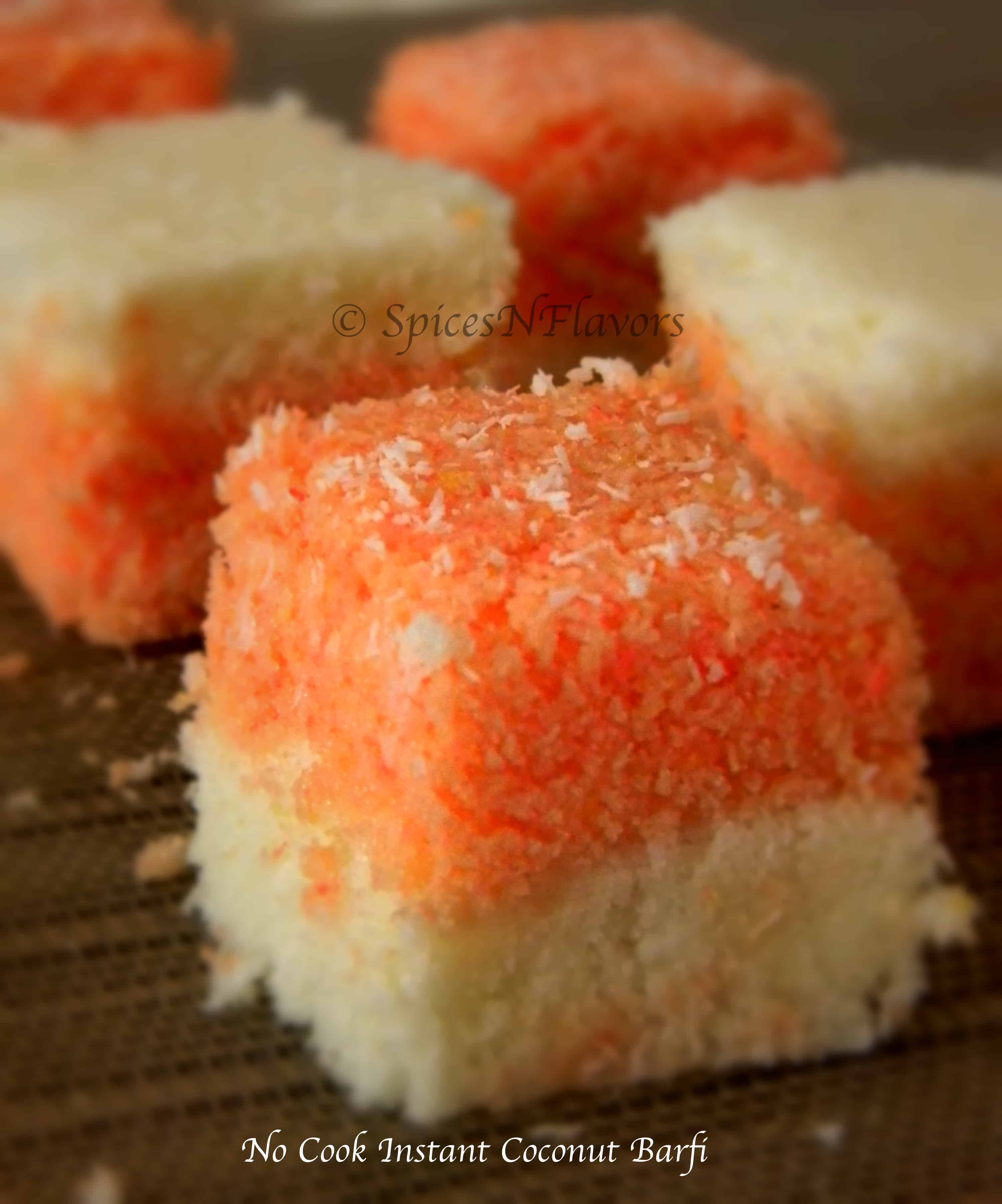 Happy birthday to you.. Happy birthday to you.. Happy birthday happy birthday.. Happy birthday Mom.. Yes it is my mother's birthday today.. We are miles away from each other but still close to each other.. My Mum is not very fond of cakes and celebrations so made a simple No Cook Instant Coconut Barfi and also Homemade 5-star Chocolate Bites to celebrate this day..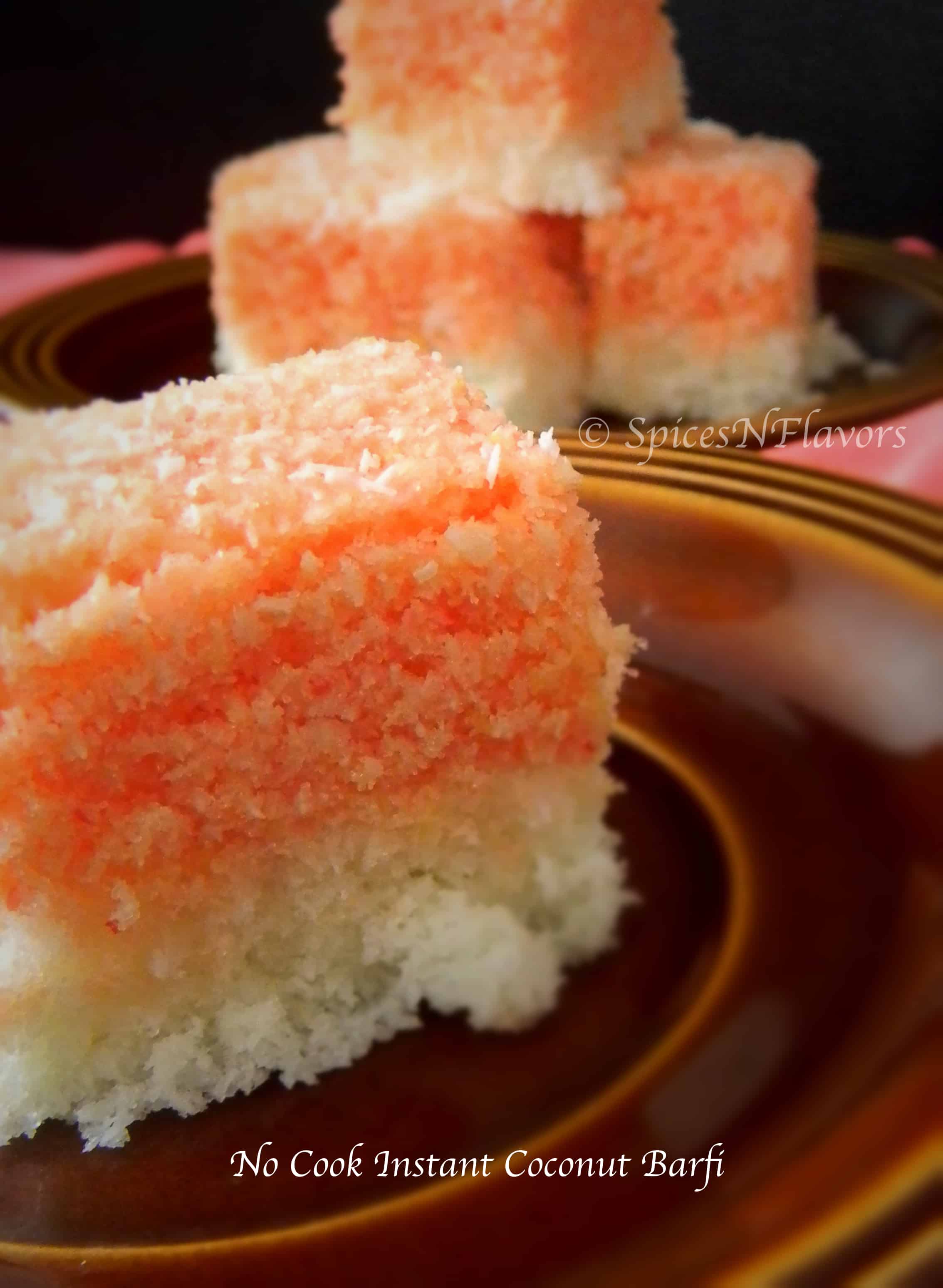 Birthdays always call out for celebration. When you are in school you wear civilian clothes to school and distribute sweets and chocolates to your class-mates; and then along with one of your class-mate(usually your bestie) you go for a round in the entire school from one class-room to another to distribute chocolates to all the teachers. Birthdays are the best when you are in college; from midnight cake cutting to long night telephone calls to partying whole day; loads of surprises and wishes. And then when you start working, its usually half day work and half day partying. After marriage its all about a family affair. And no comments about your parenthood time.. (Yet to see those celebrations.. :P)..
Now this is all about you and your birthday.. What do you do on your parents birthday??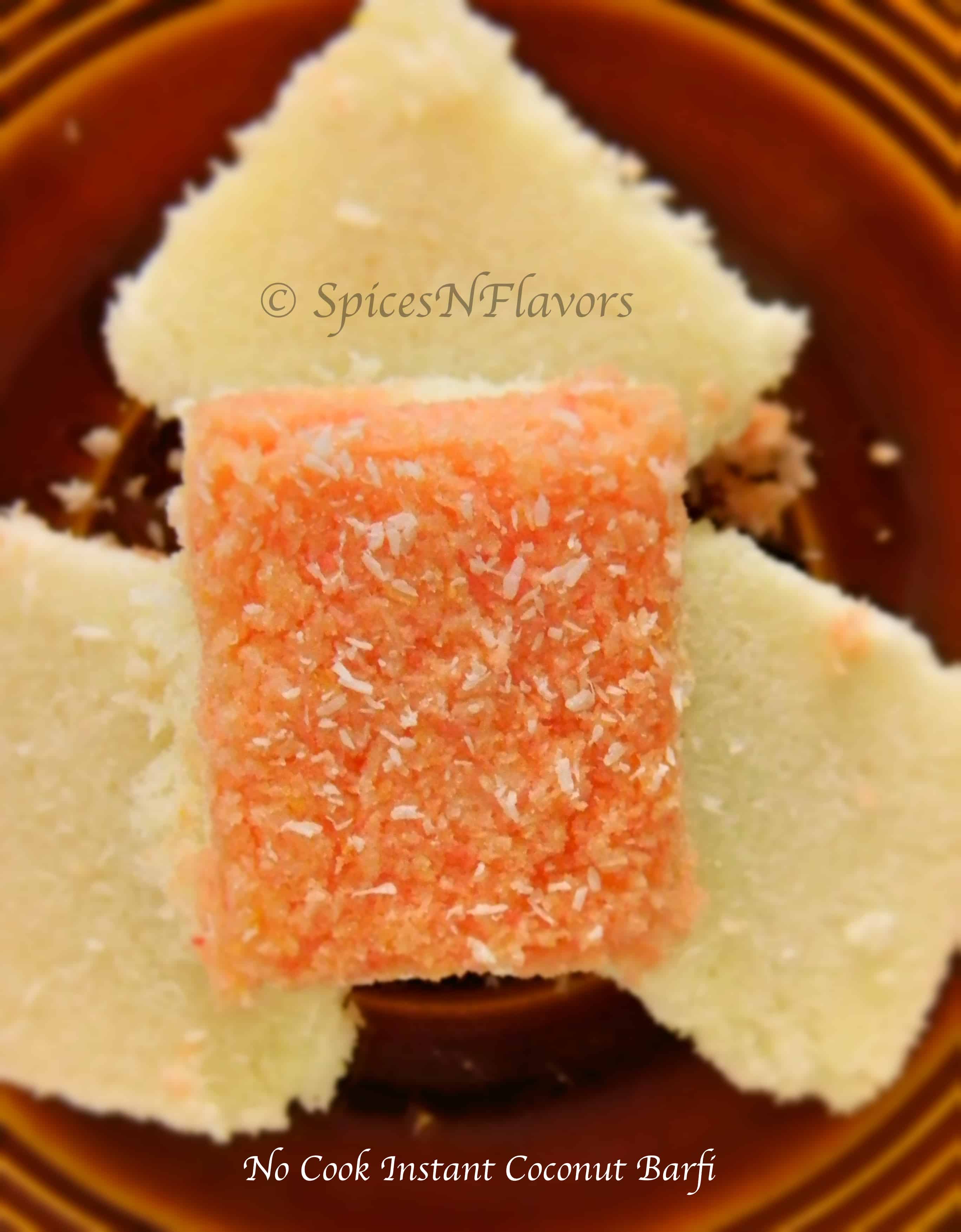 Value of certain things is often realised only when you face the situation yourself. This year on my birthday, I did all the household chores like any other normal day. Or else it would have been waking up to the aroma of my favourite sweet, lunch would be of my favourite dishes and dinner usually with friends. Remember the age old saying of your parent when you go home late one fine night without informing; you wont come to know now only when you become a mother will you understand how it feels when you come home late. Likewise it is now that I realised I should have made my mother's birthday special only when I did all the dishes and cooking on my birthday. Even though our parent's generation was different than ours but still we should try our best to make them feel special on certain occasions. Its never too late buddies; do something different this year for your parents as well.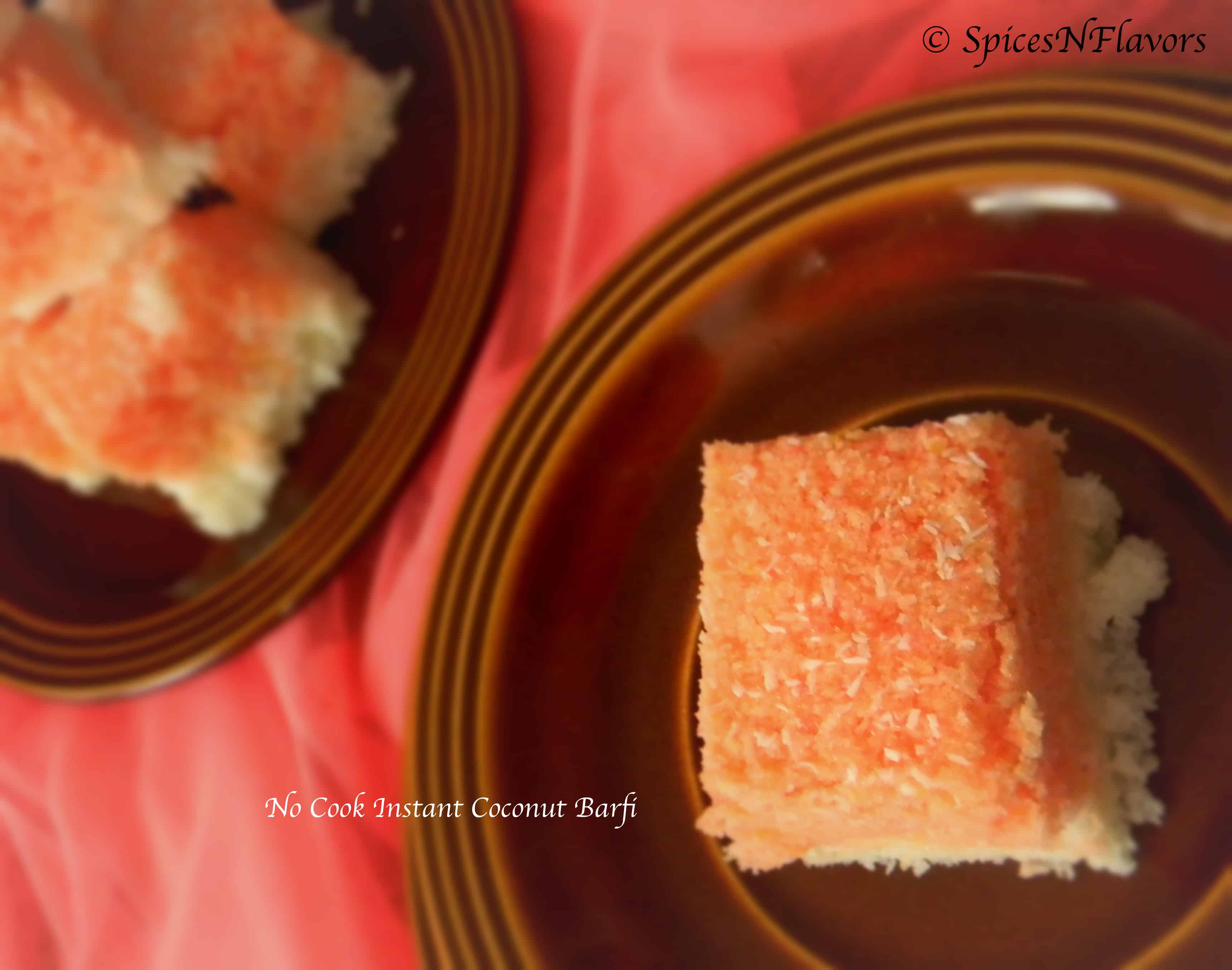 So this year even though I am miles away from my mother, I have made this No Cook Instant Coconut Barfi and Homemade 5 star Chocolate Bites to celebrate her day. This Coconut Barfi is so simple to make unlike the traditional one, that even a 7 year old kid can make it. Just combine all the ingredients and let it set and you are done. Thats it Folks!!! Isn't it so simple??
This Coconut Barfi is an Indian dessert with flavours of coconut bursting with each bite.. Obviously right ;).. hence the name Coconut Barfi.. :P..
Here is what you will need to make this..
Preparation time: Less than 3 minutes
No cooking time. Requires 15 minutes to set.
Makes: 13-20 depending upon the size.
Ingredients:
2 cups desiccated coconut
1.5 - 2 cups icing sugar or powdered sugar
1/2 cup condensed milk
1/2 tsp vanilla essence
Few drops of Food colour of your choice (optional)
Extra coconut for dusting
Method:
Line your chopping board or any plate with plastic wrap or cling film and keep aside.
In a mixing bowl, combine the sugar, coconut and vanilla essence.
Add in the condensed milk and then use your hands to get everything together. (Take some mixture in your hands, press and release it, the barfi will retain its shape).
Sprinkle some coconut on the plastic sheet that you have kept aside.
Take half of the barfi mixture and press it onto the sheet to form a rectangle; shape it from all the sides.
Now in the remaining half mixture in the bowl, add in food colour of your choice and then press this mixture over the barfi that you have already pressed onto the plastic wrap; to form two layers white and orange in my case.
Sprinkle some more coconut on top of it and refrigerate for 15 mins.
Remove and cut into squares and enjoy.
Variations:
You can add in nuts or dried fruits of your choice to give in some extra flavours.
Notes:
I have used desiccated coconut because it is easily available here. You can use frozen coconut or even freshly grated coconut. (I had asked my mother to try this with freshly grated coconut yesterday.. 😛 and she gave me a thumbs up).
Using food colour is optional it is used to give a colourful look and has nothing to do with the taste.
You can also store in an air tight container for 4-5 days.
You may require some extra time to set it; depends upon the type of coconut you use.
I have used 1.5 cups of sugar as condensed milk is also sweet so you can adjust the sweetness to suit your taste buds.
You might also be interested in 23 Indian sweets that can be made in 30 minutes for this festive season.
Enjoy this No cook Instant Coconut Barfi and also my Homemade 5 star Chocolate Bites with your family.
Happy Cooking
Sushma.