Indian sweets are something that I have grown up eating and relishing.. well thats pretty obvious right (me being an Indian).. Easter holidays are about to start. The internet world is packed with loads of cakes and dessert recipes. But I didn't find much of Indian sweets anywhere and that is why I came up with this amazing collection of Indian sweets from my dear friends..
Update: Please bookmark this page as I will be updating this with many bonus recipes..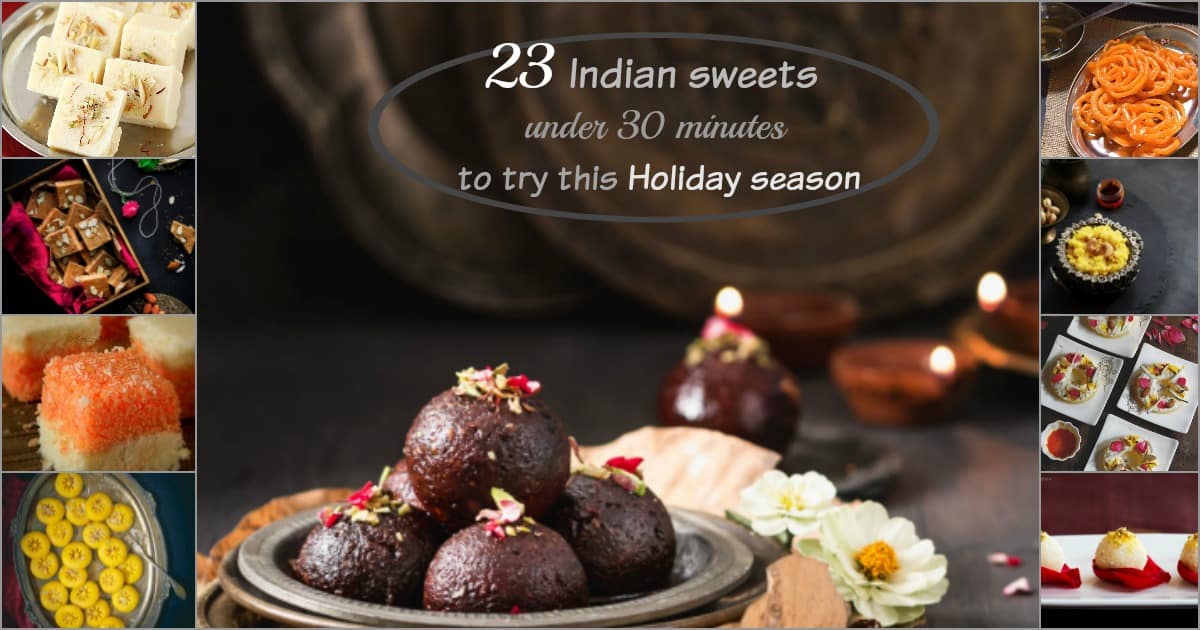 Why indian sweets recipe for Easter holidays?
Easter is that time of the year when you get so many variety of cakes. Its all about Hot Cross buns, the market is flooded with buns. Also easter eggs and these days bunny cupcakes. But why not try Indian sweets this year for Easter??
Even if not for Easter bookmark this page as you can make these for any occasion. Some recipes are so simple that get your kids involved and they will definitely enjoy making them. One of the best way to keep them engaged this holiday season.
This collection of Indian sweets, unlike the traditional ones are easy and simple to make but the best part is it comes under 30 minutes.. If this is your first attempt in making Indian sweets then don't worry as it won't fail you; these are that simple and quick to make.
And feel free to check our new 17+ Indian sweets with condensed milk and 31+ Easy Indian desserts for dinner parties post for more ideas
Latest Bonus Recipe 1:
Hope you guys are not complaining about receiving bonus recipe before the actual listing 😉 This one is my favourite and it had to top the list right!!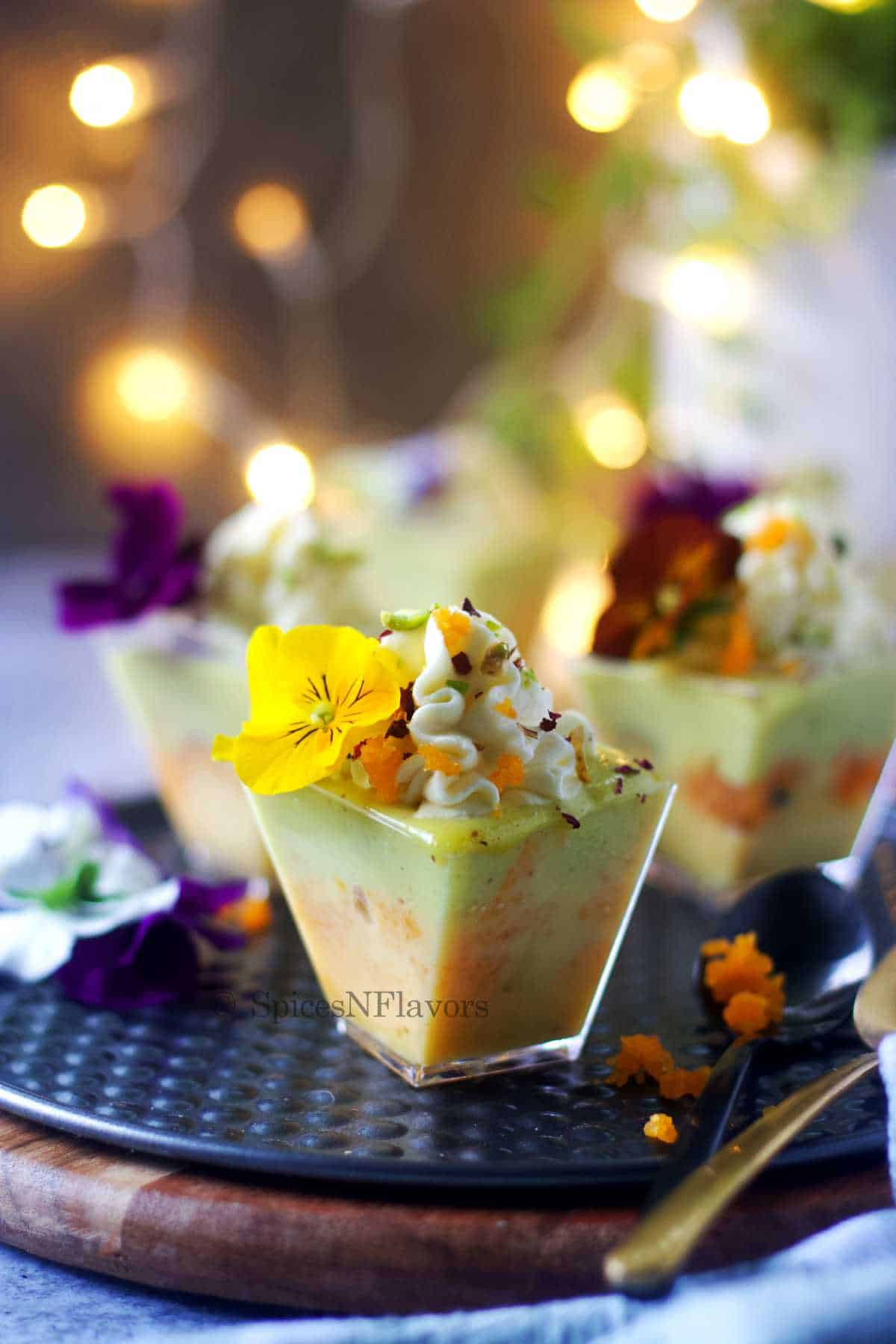 Rasmalai Trifle is an easy and fun to put together Indian Fusion Dessert that just needs 10 mins of your Cook Time. Put it into jars and just sell it. It is that gooodddd.. Click here for the recipe.
Bonus Recipe 2: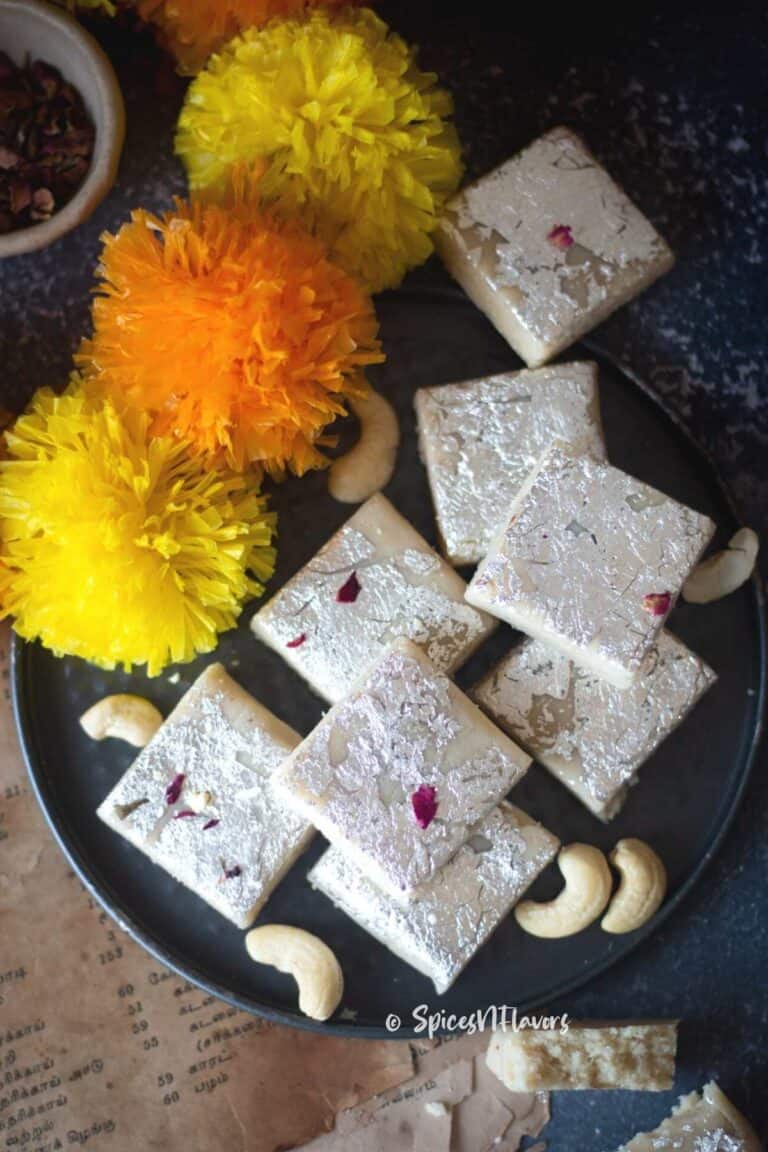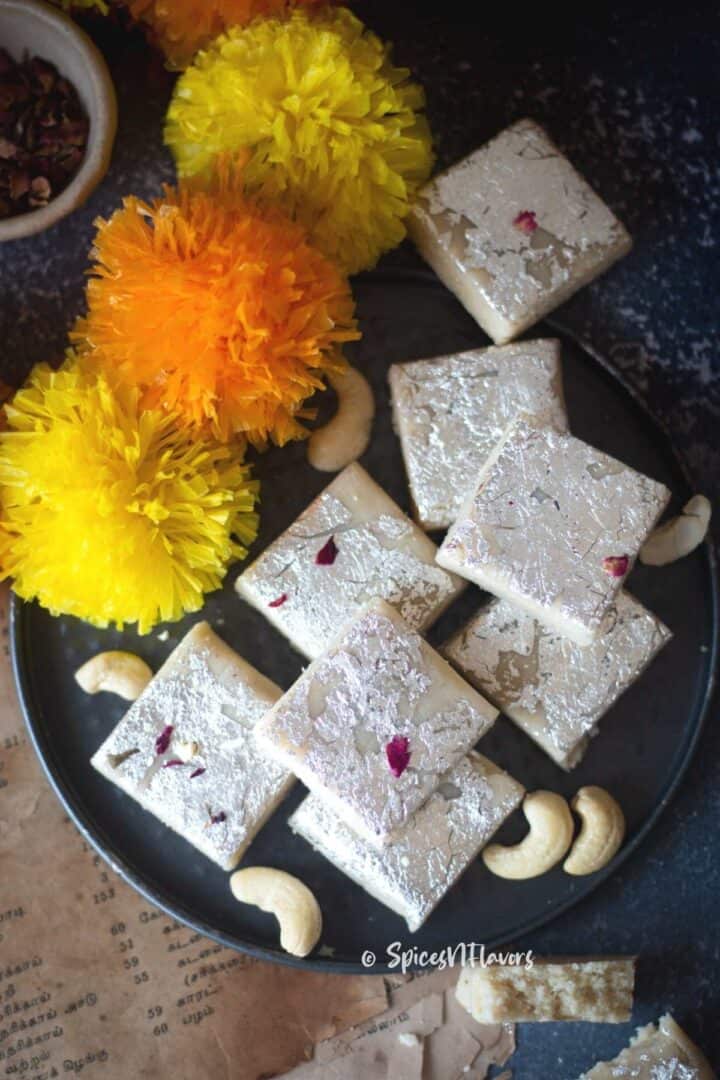 And Here you go guys.. try this 23 Indian sweets under 30 mins for any occasion..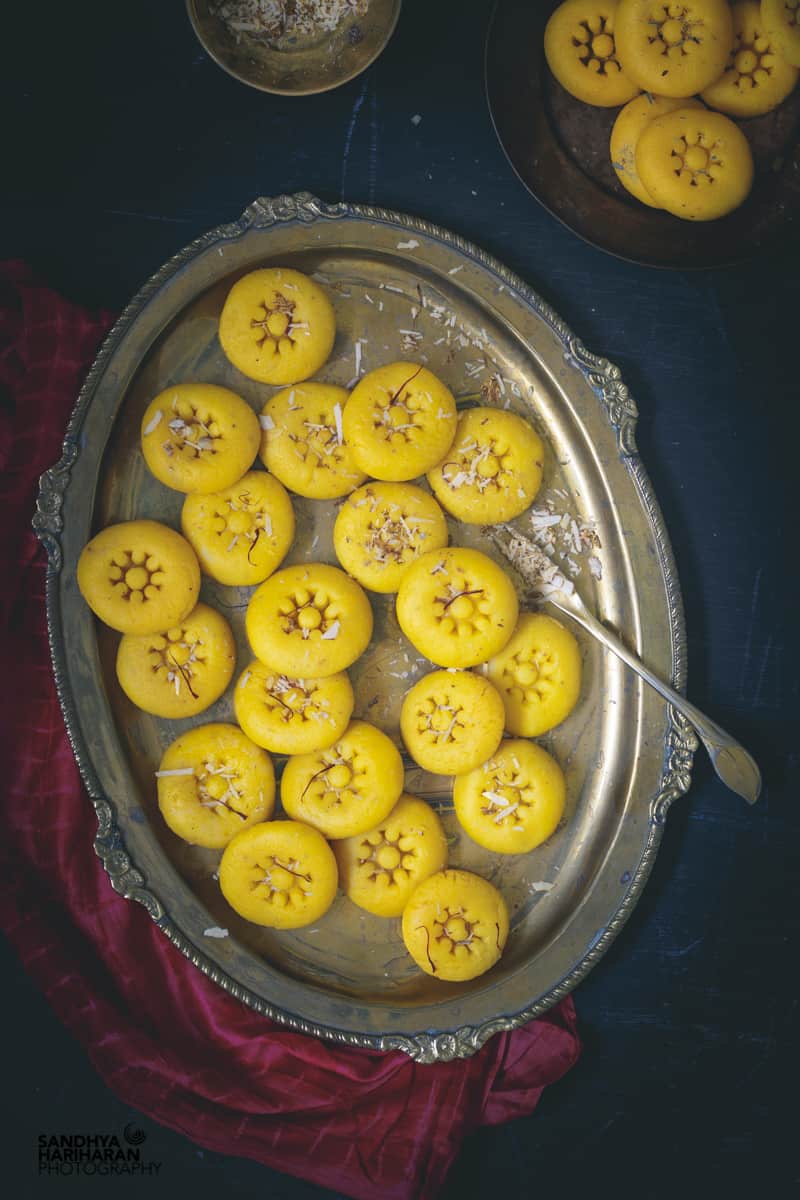 Kesar Peda is a gloriously popular Indian sweet or Indian Dessert that is infused with Saffron. When the festive bells ring in the air, making a platter filled with Mithai ( Sweets) is a tradition. This Instant Kesar Peda Recipe is ridiculously easy to make and takes just about 20 minutes - Sandhya from Sandhya's Kitchen
2. Paneer Burfi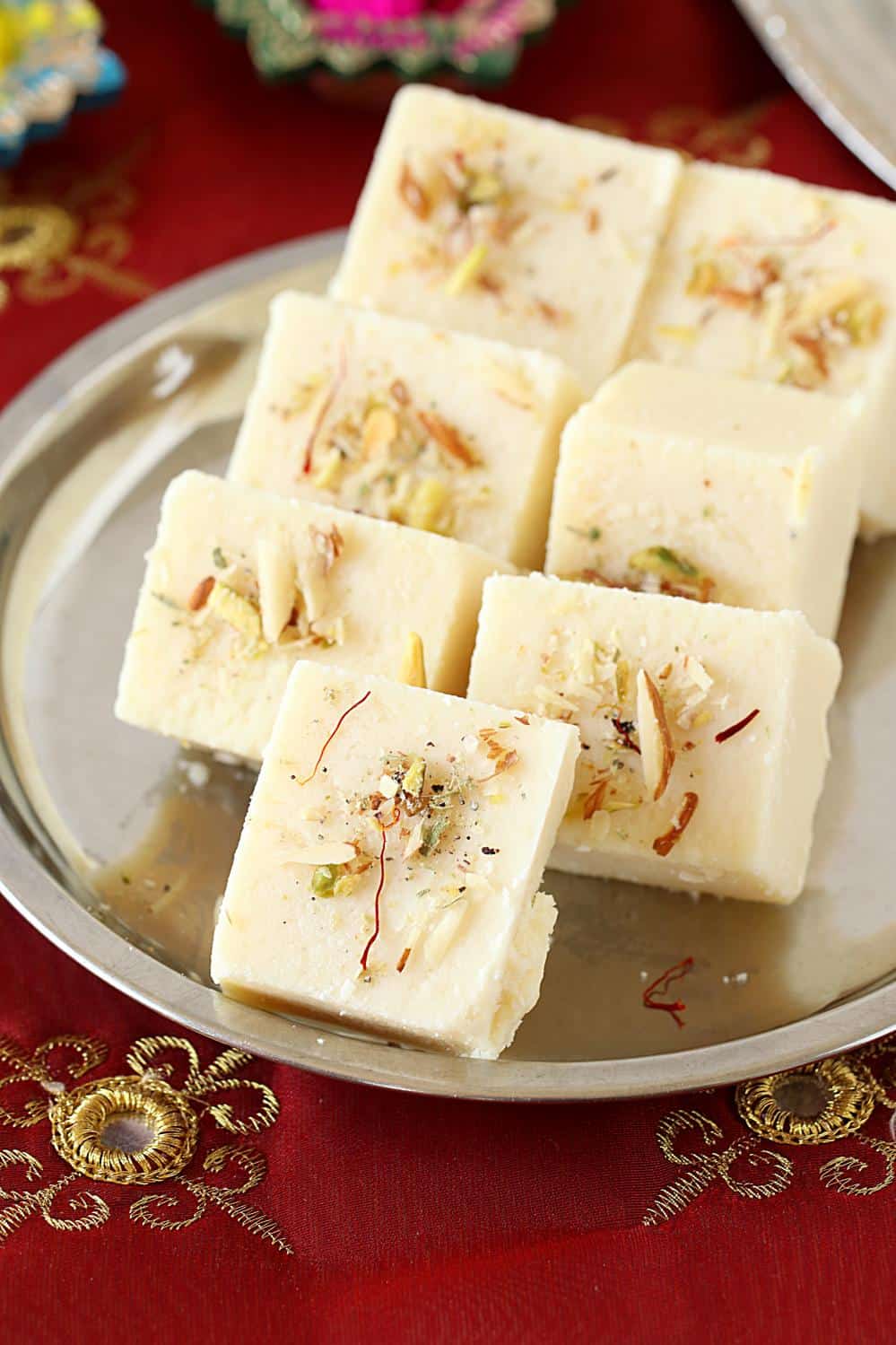 Planning to make a quick n easy sweet for the festival season? Then enjoy my version of Paneer burfi which is delicious, rich, super yummy and will just melt away in your mouth. - Ruchi Dua from Ruchi's Kitchen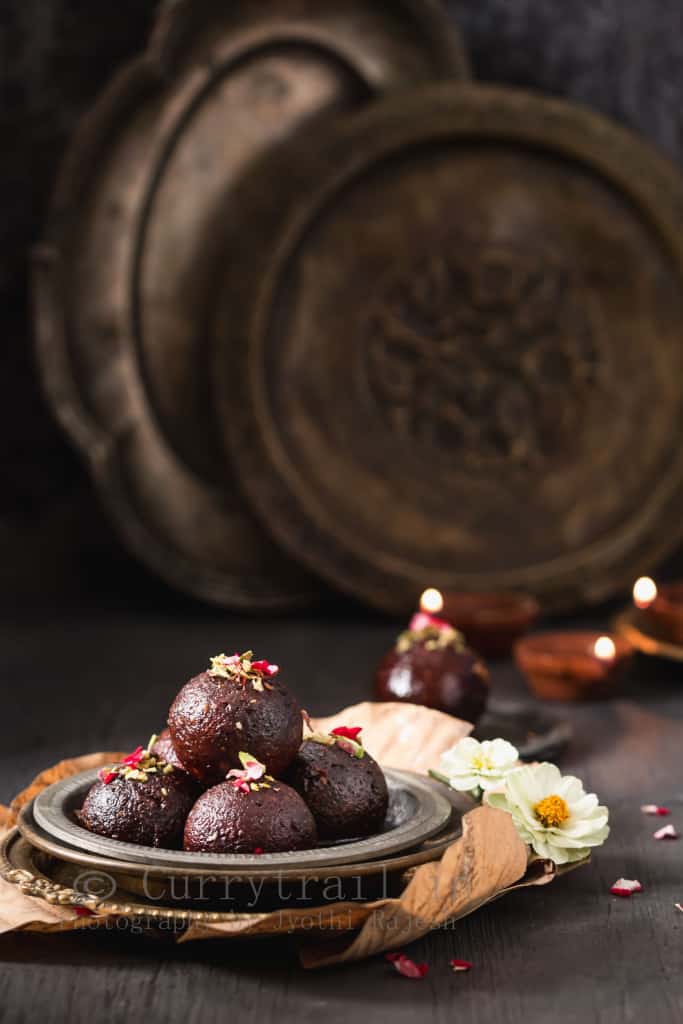 The rich taste of the well cooked khoya and the delicious gooey gulkand stuffing makes this kala jamun very delicious, it's every sweet lover's paradise! - Jyothi Rajesh from Curry Trail
4.Pineapple Sandesh with Orange zest and Saffron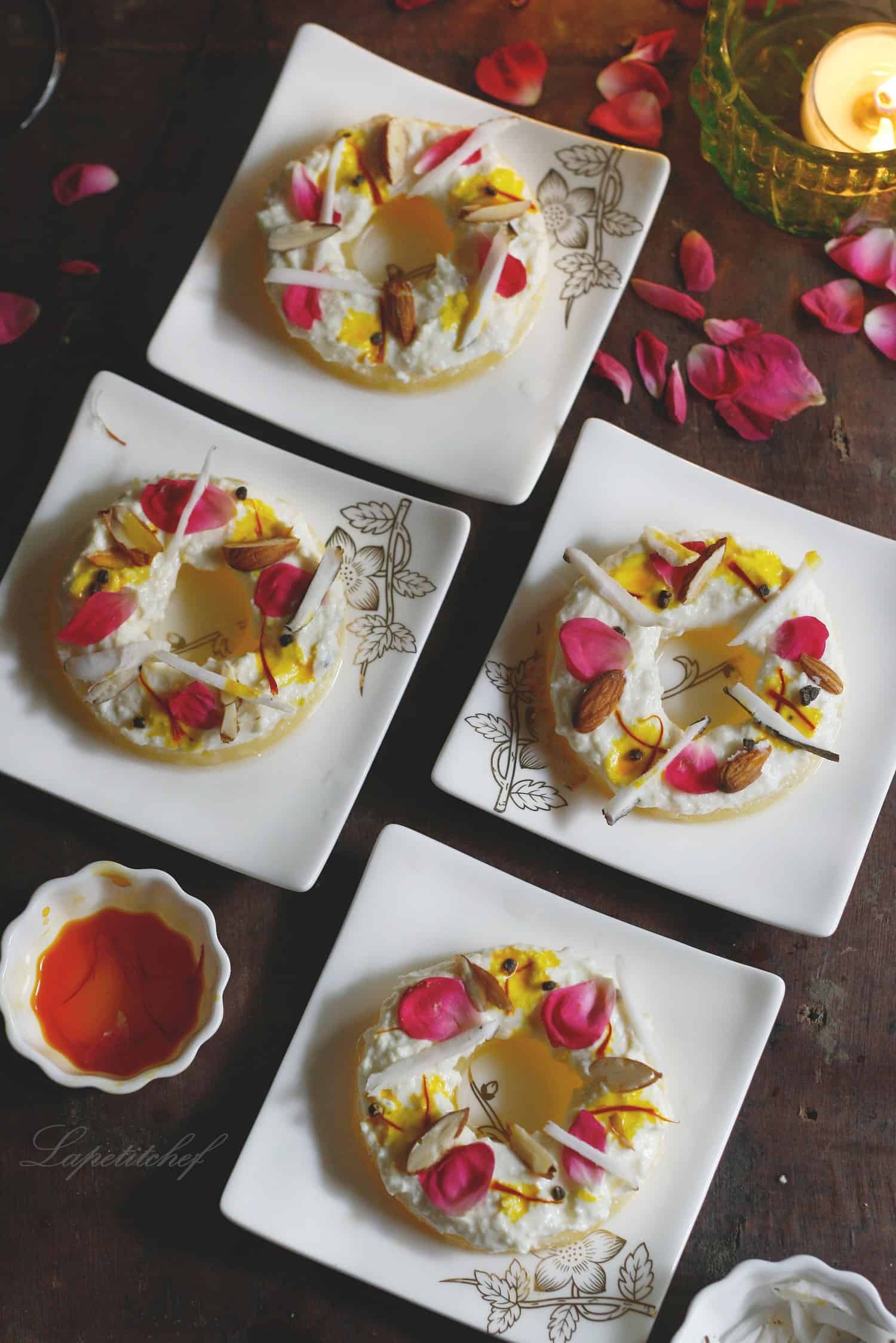 This spectacularly easy and simple sandesh wont make you guilty about gorging on desserts at all! Refreshingly light, perfectly healthy with cottage cheese and honey (no sugar!) and intoxicating from the aroma of orange zest, cardamom and saffron, this platter of spiked pineapple sandesh will be loved by everyone - Swayampurna Singh from Lepetitchef
5. Magaja Ladoo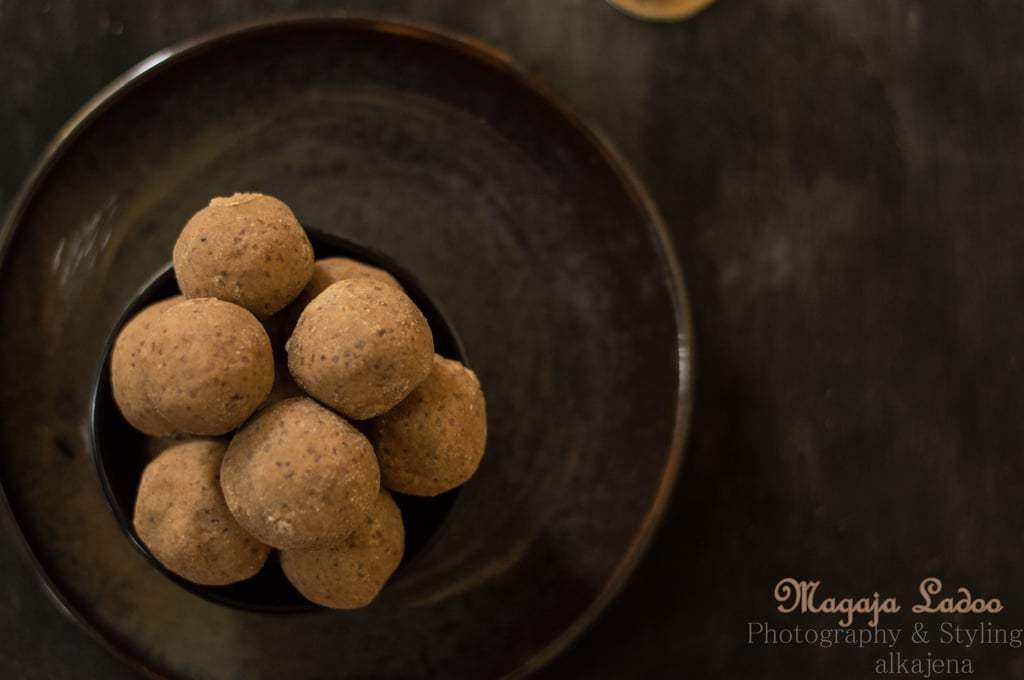 This simple dish is made of Wheat flour, ghee, cloves, cardamom and Sugar and is also very easy to make - Alka from Culinaryxpress
6. Dudhi Barfi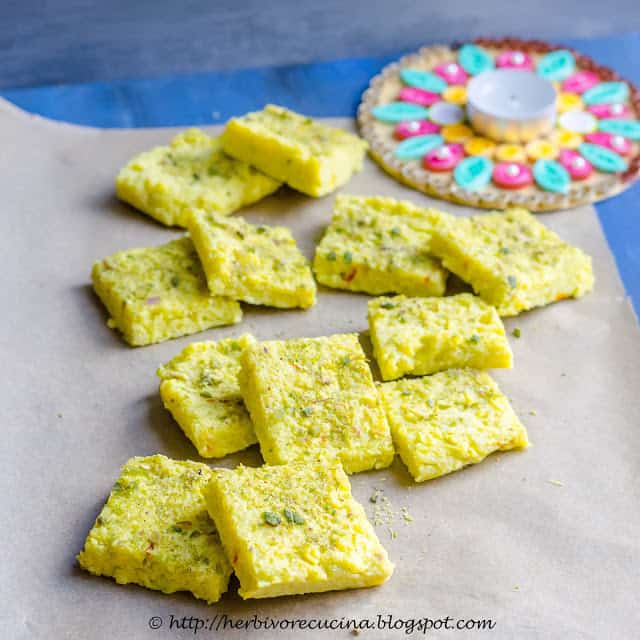 Made from Bottle Gourd, this Barfi is really easy to make and tastes making. The more traditional dessert is lauki ka halwa, this one takes it one step further and makes cubes of the halwa to facilitate serving and adding portion control. - Smruti from Herbivore Cucina
7. Alebele – Goan Coconut filled Pancake
The specialty of the filled pancake is the smooth elastic and soft texture, but also the filling matters a lot here.
Find out the filling recipe by Helena Dsouza from Masala Herb
8. Gulab Jamun Dessert Parfait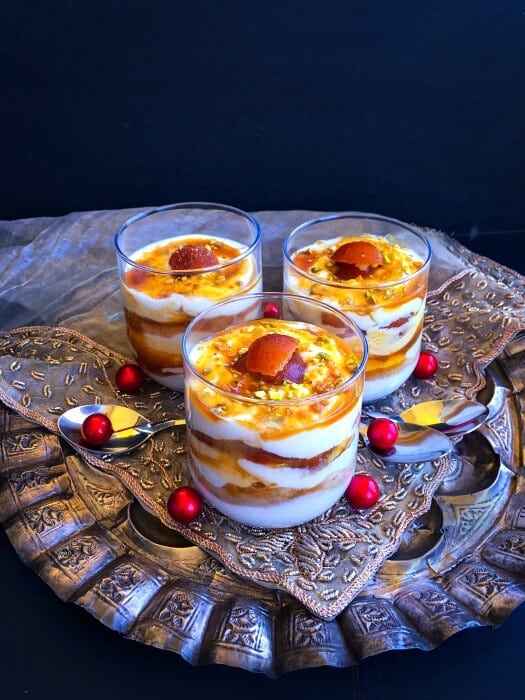 A luscious yet healthy dessert recipe made using gulab jamun, yogurt, cream and lots of love. It's creamy in every bite and leaves you wanting for more. - Molly Kumar from Easy Cooking with Molly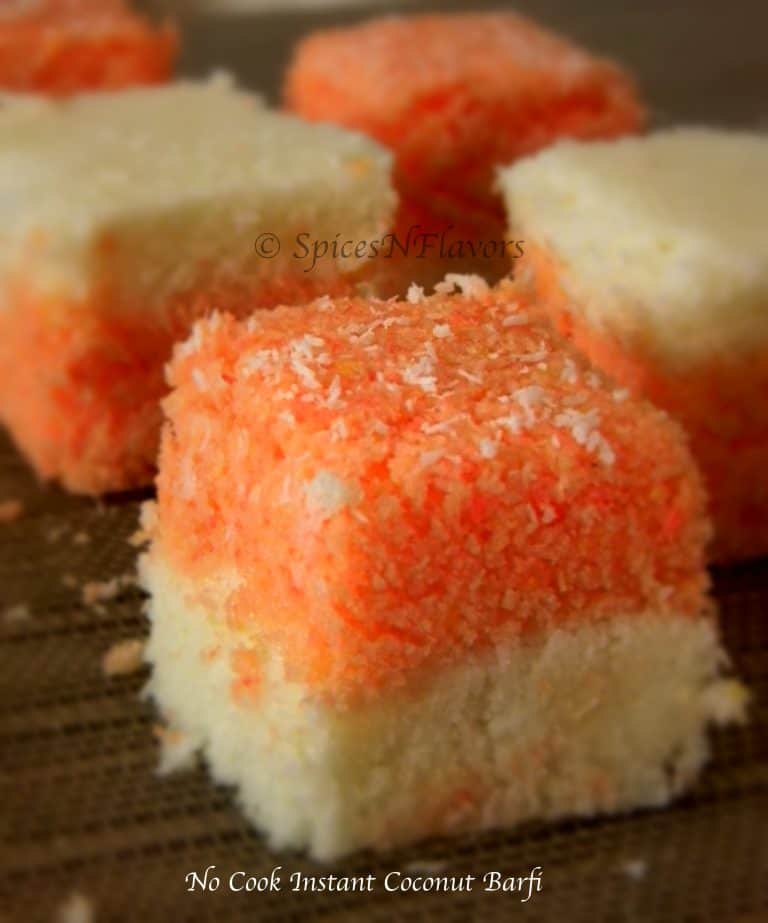 This Coconut Barfi is so simple to make unlike the traditional one, that even a 7 year old kid can make it. Just combine all the ingredients and let it set and you are done. Thats it Folks!!! Isn't it so simple?? - Sushma Iyer from SpicesNFlavors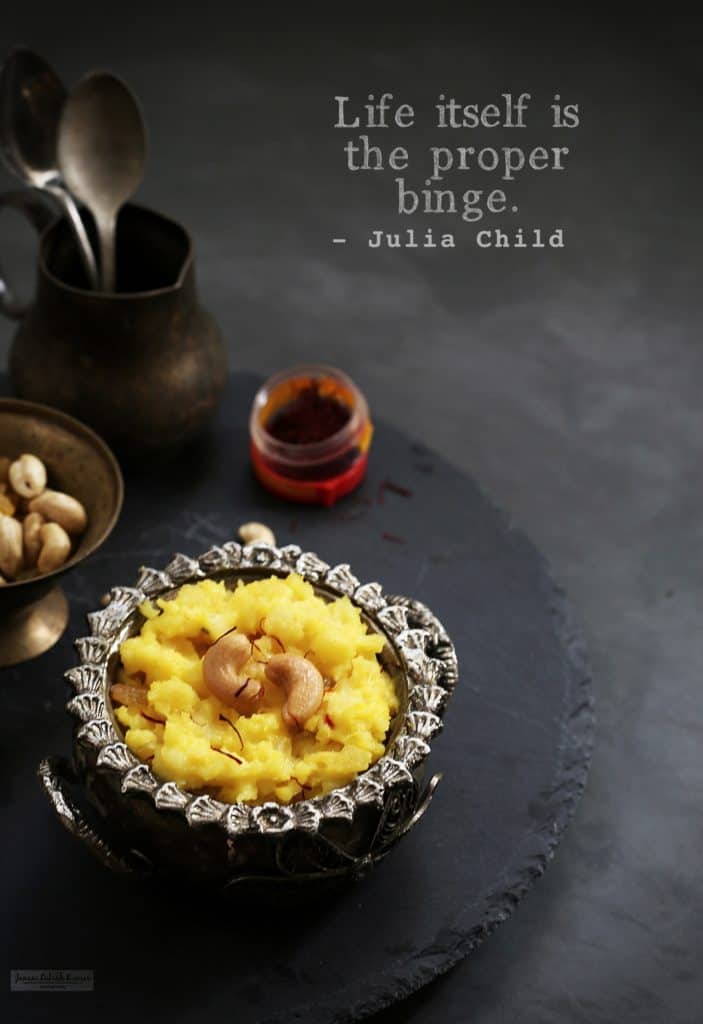 Pineapple kesari bhath – a simple, quick, flavorful, yet delectable dessert!! Soo tasty and comforting!! - Janani Rakesh Kumar from Skillet2Plate
11. Rava laddu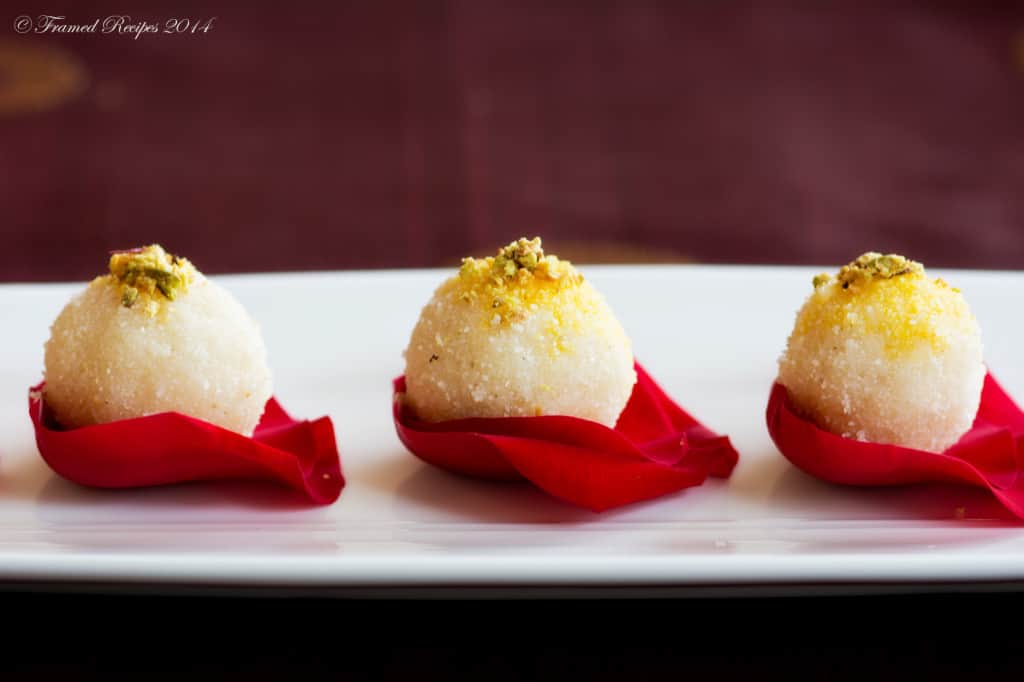 This Rava Laddu recipe is pretty simple and can be made easily even by a novice cook. - Sreelatha Shenoy from Framed Recipes.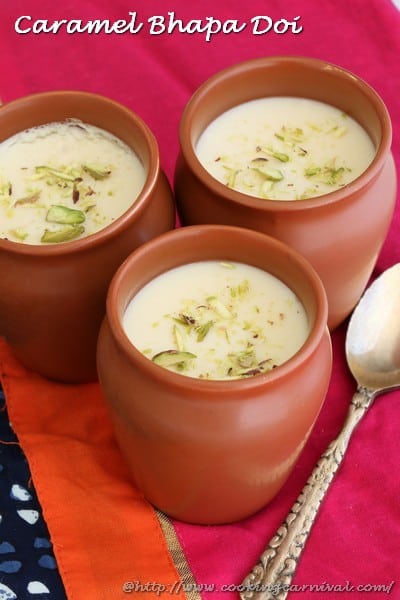 Bhapa Doi is Bengali traditional sweet. West Bengal is famous for its sweet delicacies. Among them, one very famous, traditional and absolutely delectable dessert is Bhapa Doi or Steamed Yogurt. - Dhwani Mehta from Cooking Carnival
13. Besan Halwa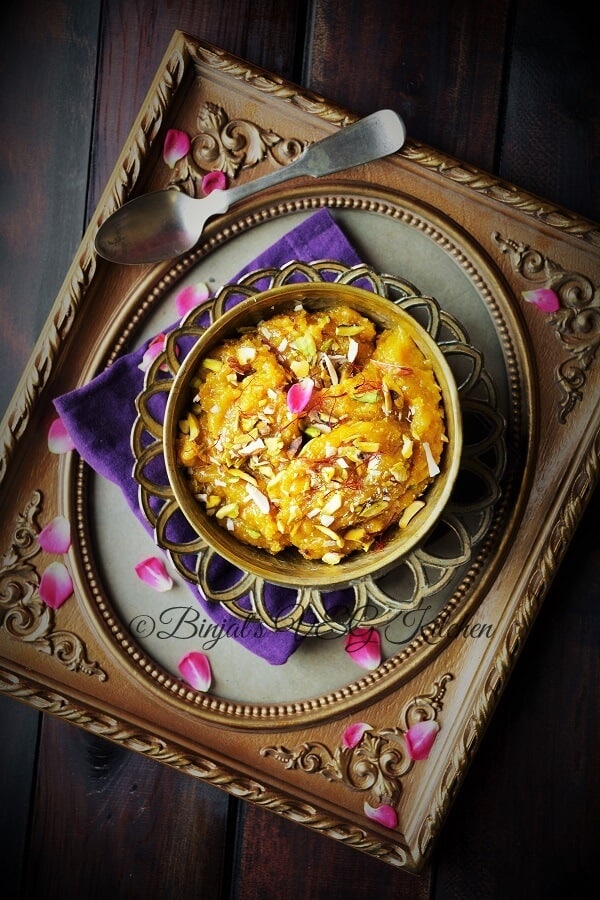 Besan Halwa is one of the most popular dessert from North Indian cuisine and is made from besan/gram flour/chickpeas flour. - Binjal from Binjal's Veg Kitchen
14. Mohanthal Recipe – Gram Flour Fudge Recipe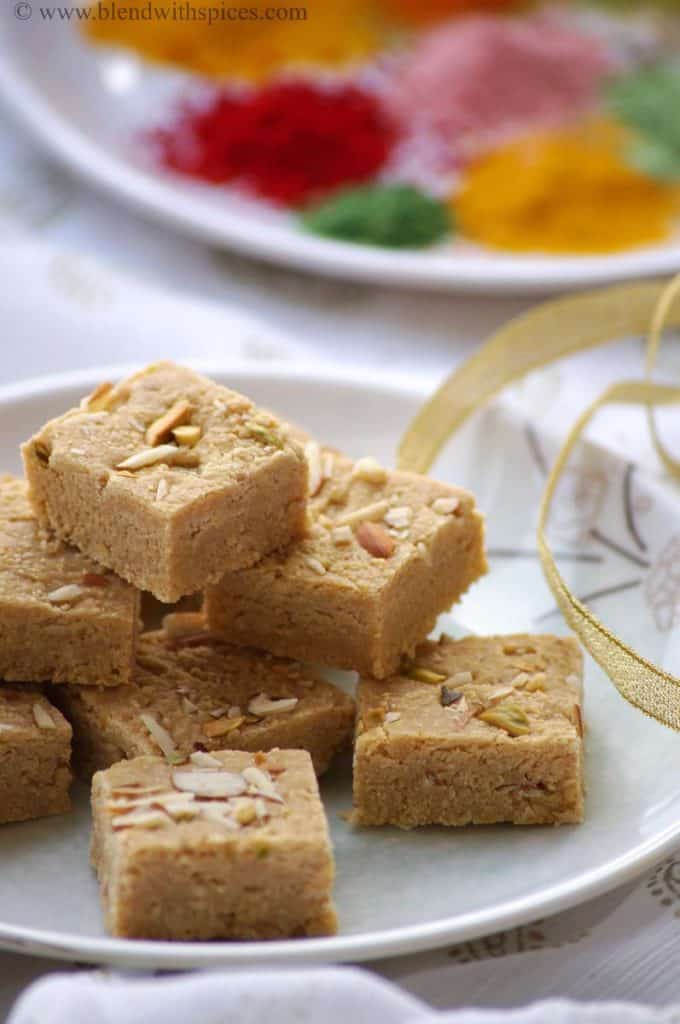 A Traditional Gujarati Sweet shared by Hari Ponnaluri from Blendwithspices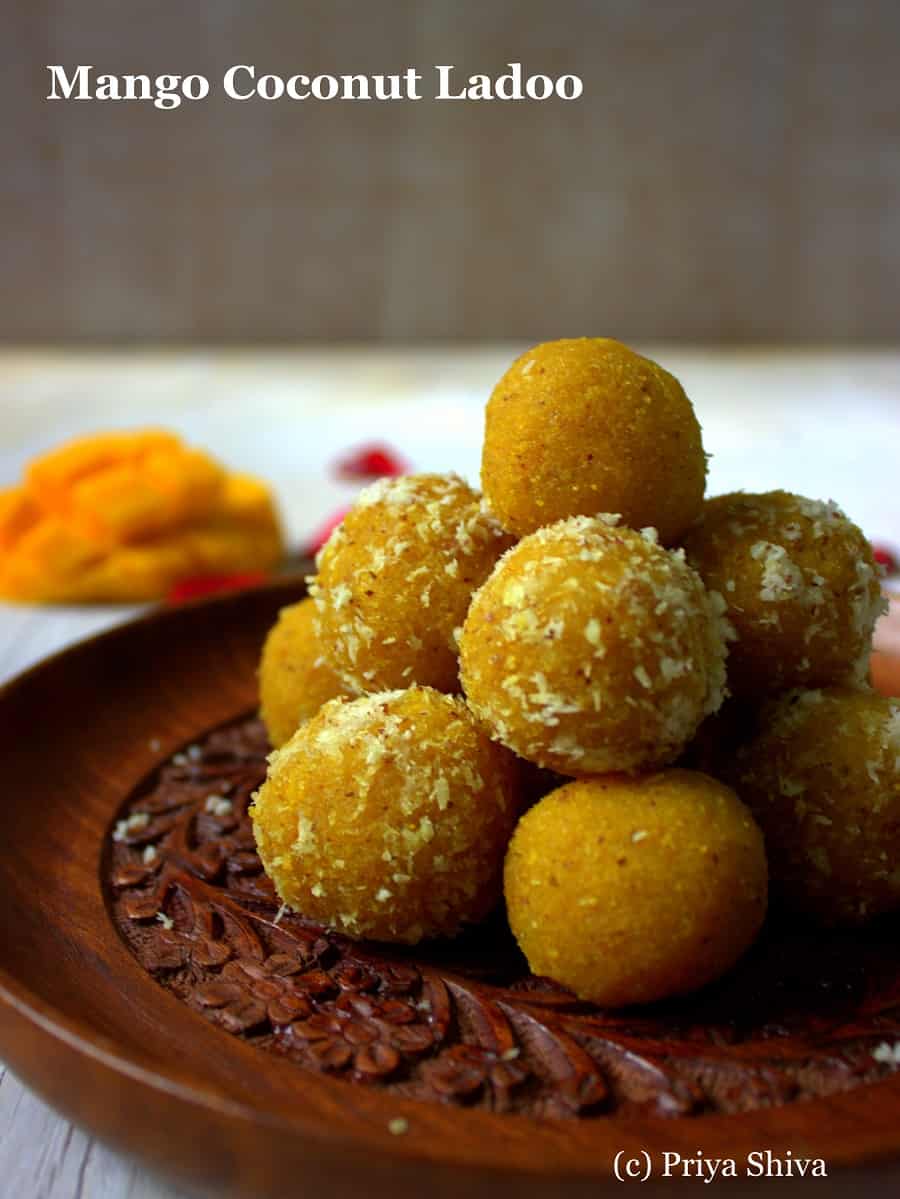 Love mangoes? Then you got to try out these delicious mango coconut ladoo. It is made with a combination of two of my favorite ingredients – mango and coconut. Will you believe that you just need 4 ingredients and flat 20 minutes to make this sweet? - Priya Shiva from PriyaKitchenette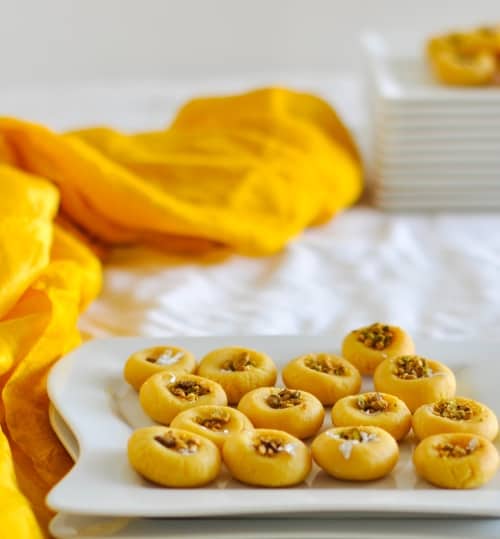 These Microwave Cardamom Peda are great for gifting to family and friends and they store well as well. It has a smooth and silky texture and it just melts in the mouth. - Aish Das Padhari from MyYellowApron
17. Chikoo Halwa - Swathy Nandini Shravs Kitchen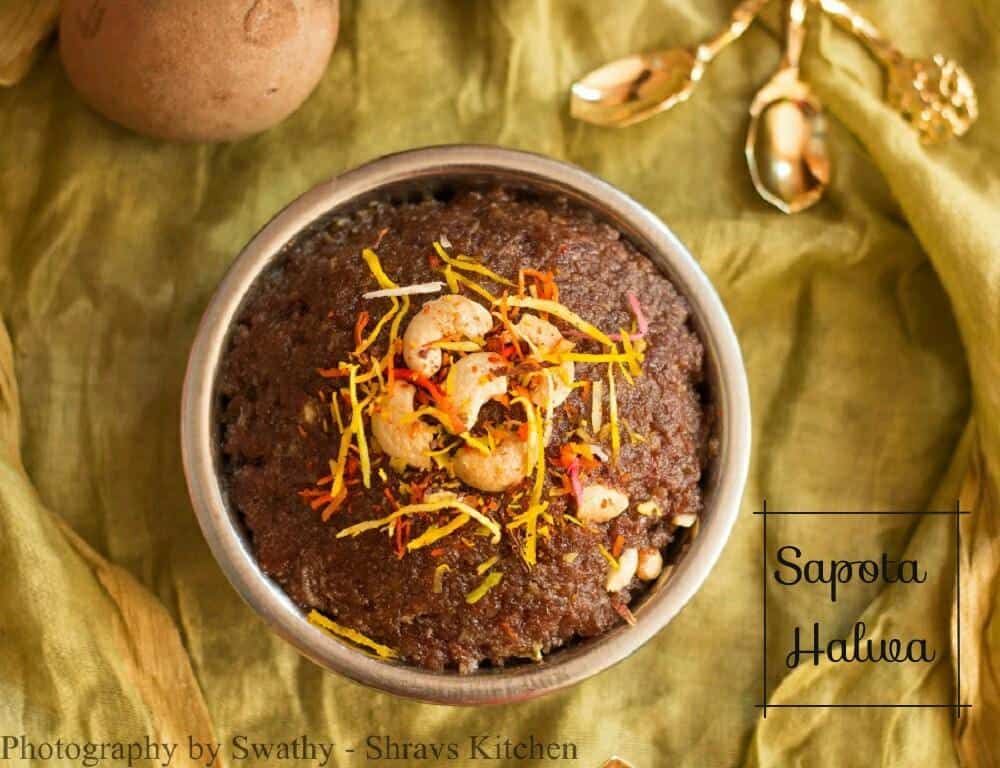 The halwa is delicious, rich with the unique malty taste of chikoo. - Swathy Nandini from Shravs Kitchen
18. Instant Jalebi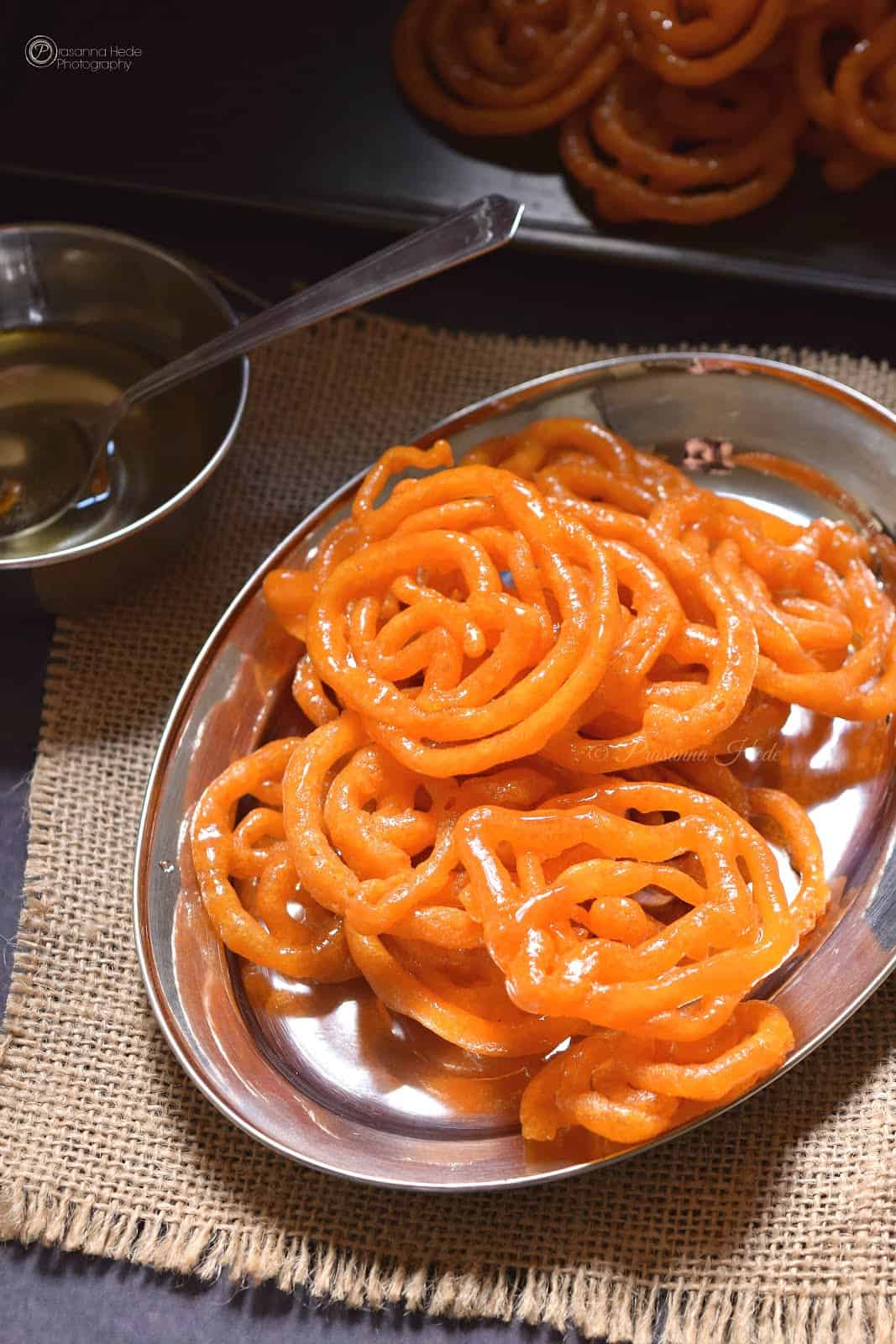 If making Jalebi was a nightmare then try this recipe,its very quick and easy. The final sugar syrup drunk jalebis were so yumm that they remained crunchy for almost 2 days now. - Prasanna from Savory Bites
19. Mango Kalakand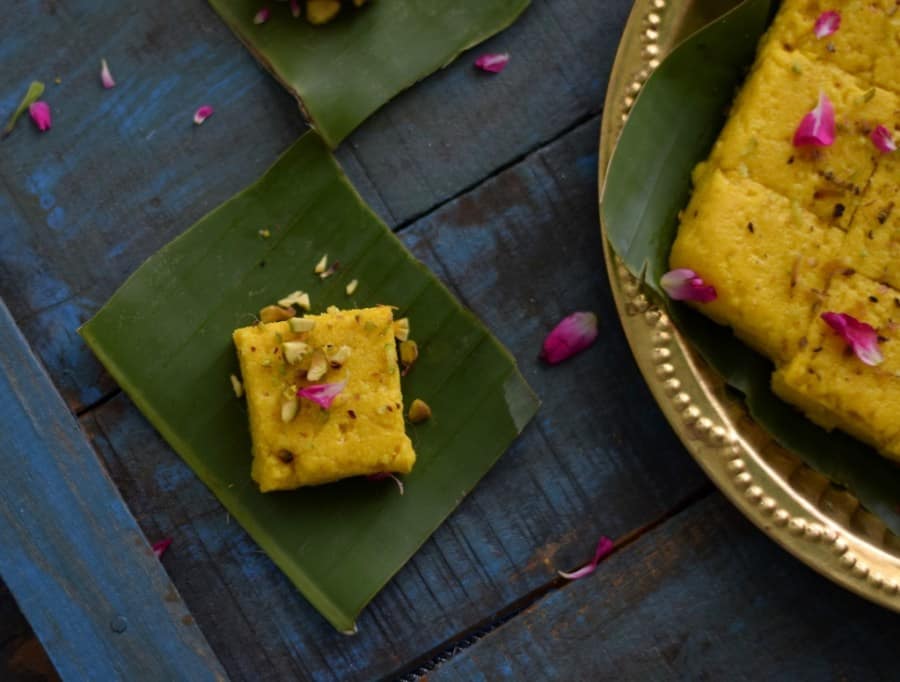 I have added mango puree to the basic kalakand recipe to make mango kalakand; sharing a very quick alternative method to making kalakand - Shibani Hota from Golden Spices
20. Pumpkin Payasam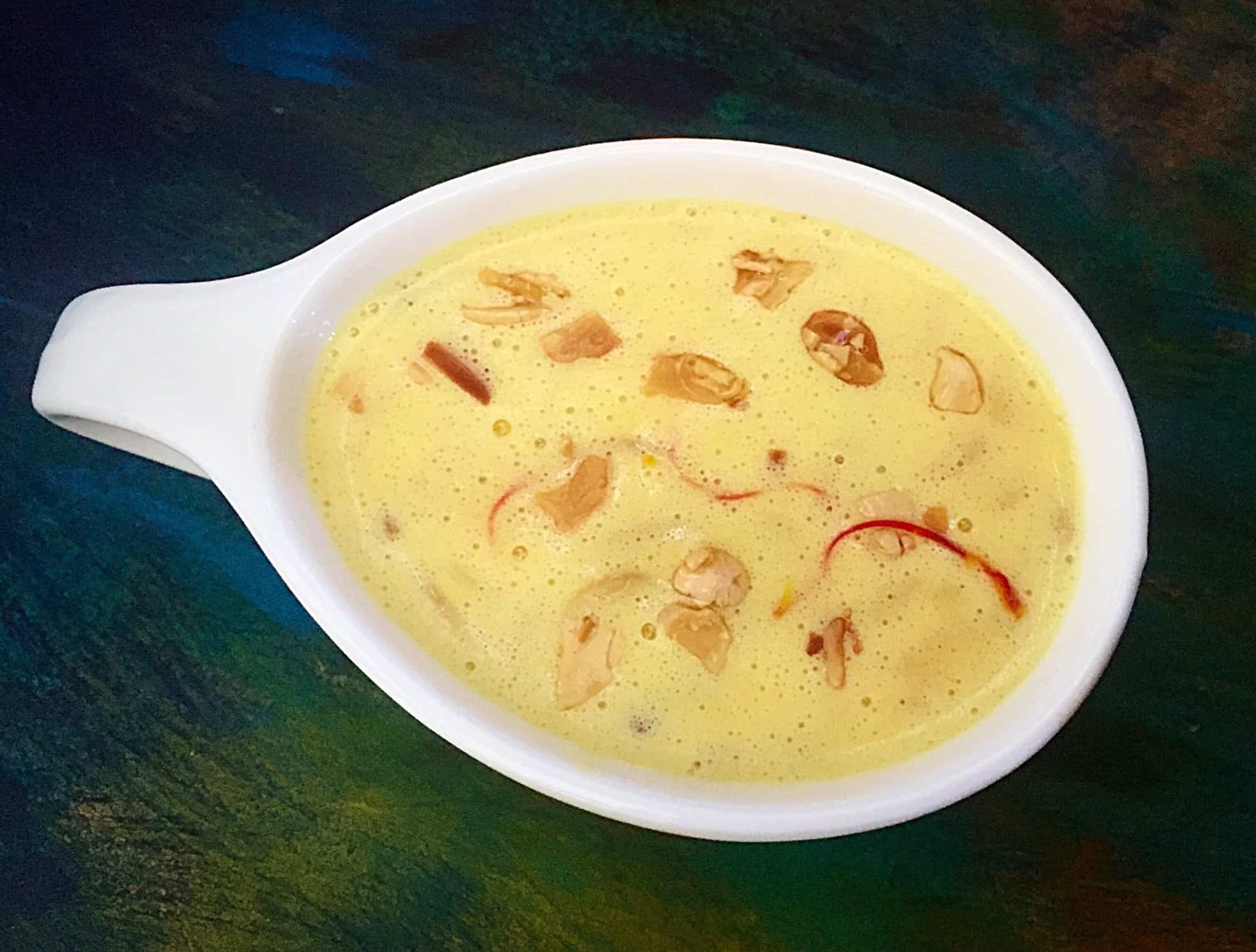 Adding vegetable to a dessert is totally my kind of recipe. This is shared by Anuradha from Anubalaskitchen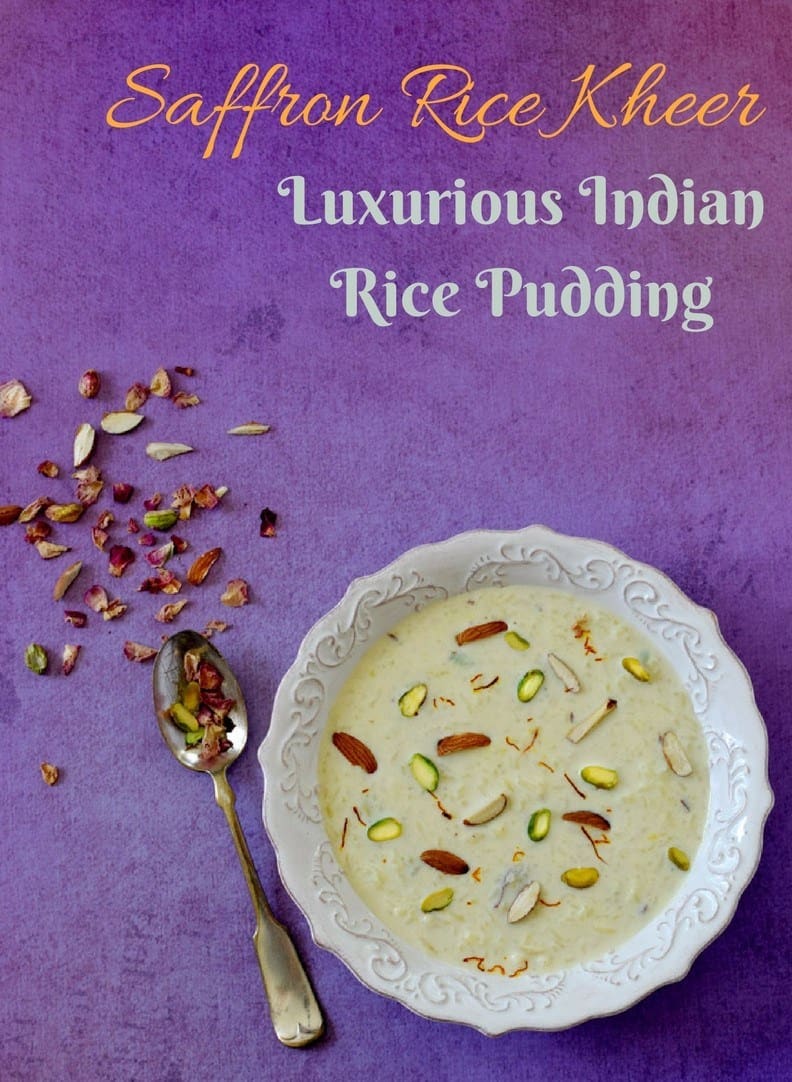 Saffron rice kheer also known as Indian rice pudding is a luxurious dessert for any occasion . Gluten free and easy to make. - Khushboo Kothari from carveyourcraving
Shahi Rabdi is a rich, creamy, thickened, sweetened milk dessert popular in North India. Try this instant version just mix everything and refrigerate. - Freda from Aromatic Essence
23. Dry Dates Kheer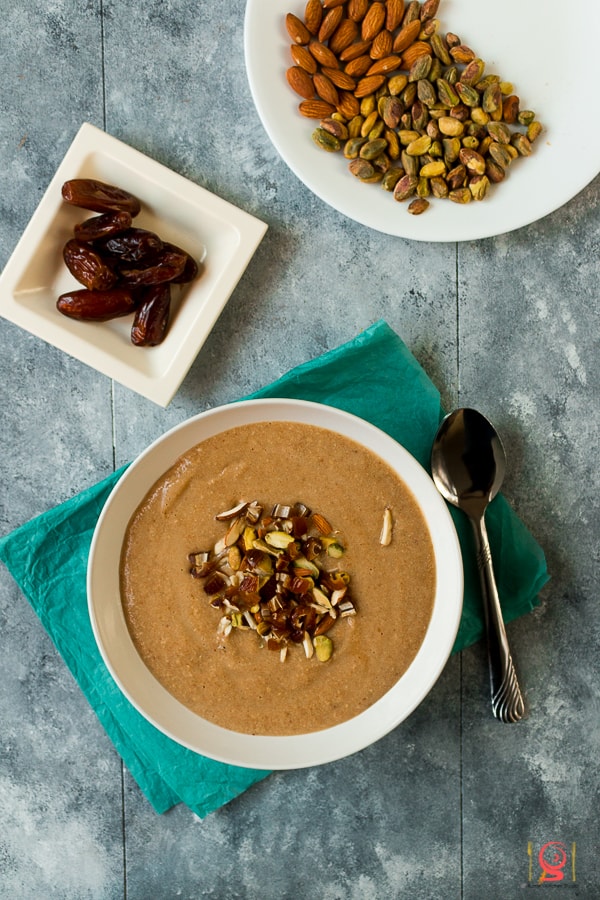 Utthatthi Payasa – A Karnataka delicacy prepared with dates, jaggery, nuts which can be prepared in a few minutes so that you can chat to your heart content with your guests! - Karthika from Karthiskitchenstudio
Bonus Recipes:
1. 3 minutes 3 ingredient Rose Coconut Laddu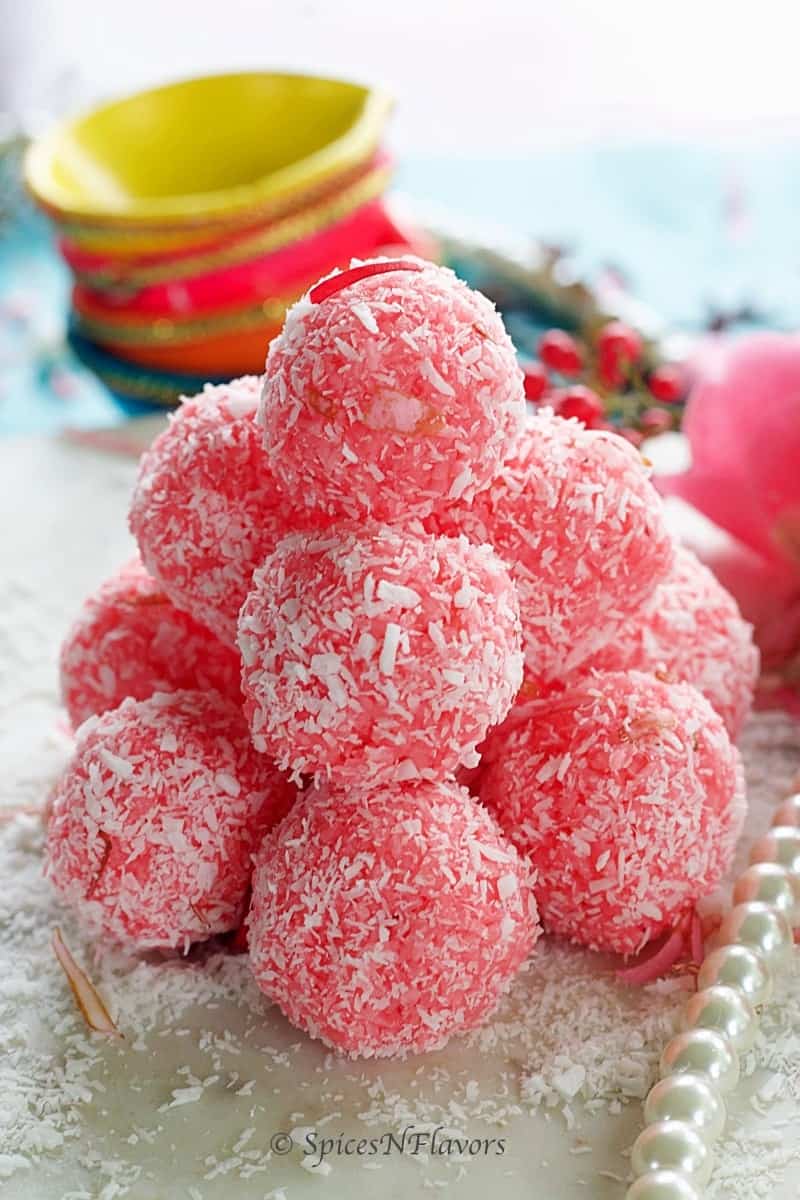 This Laddu can be prepared in 3 minutes using just 3 ingredients.
Love Paan flavour?? And impressed with this Rose Coconut Ladoo? Then I have an interesting Paan Coconut Ladoo recipe using just 3 ingredients just for you..
2. Bombay Karachi Halwa/ Cornflour Halwa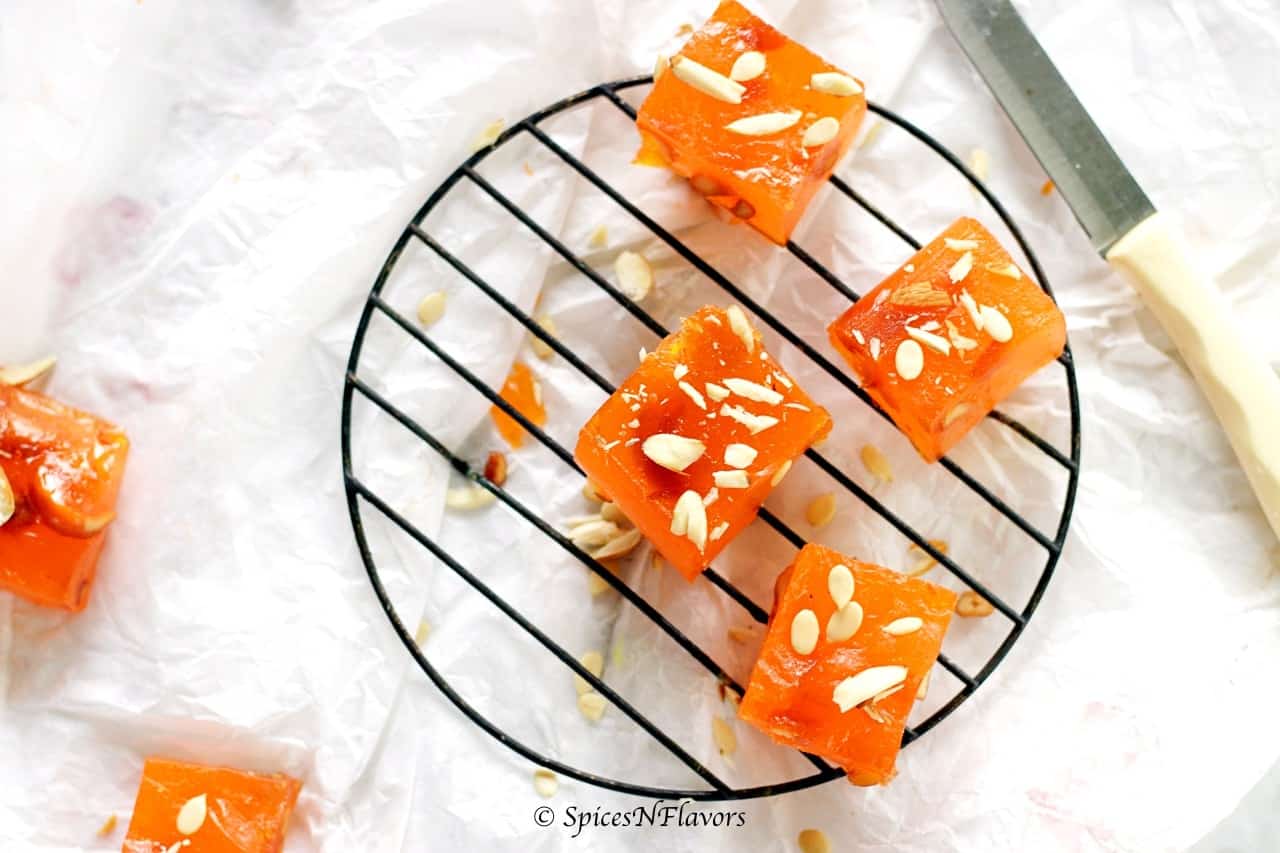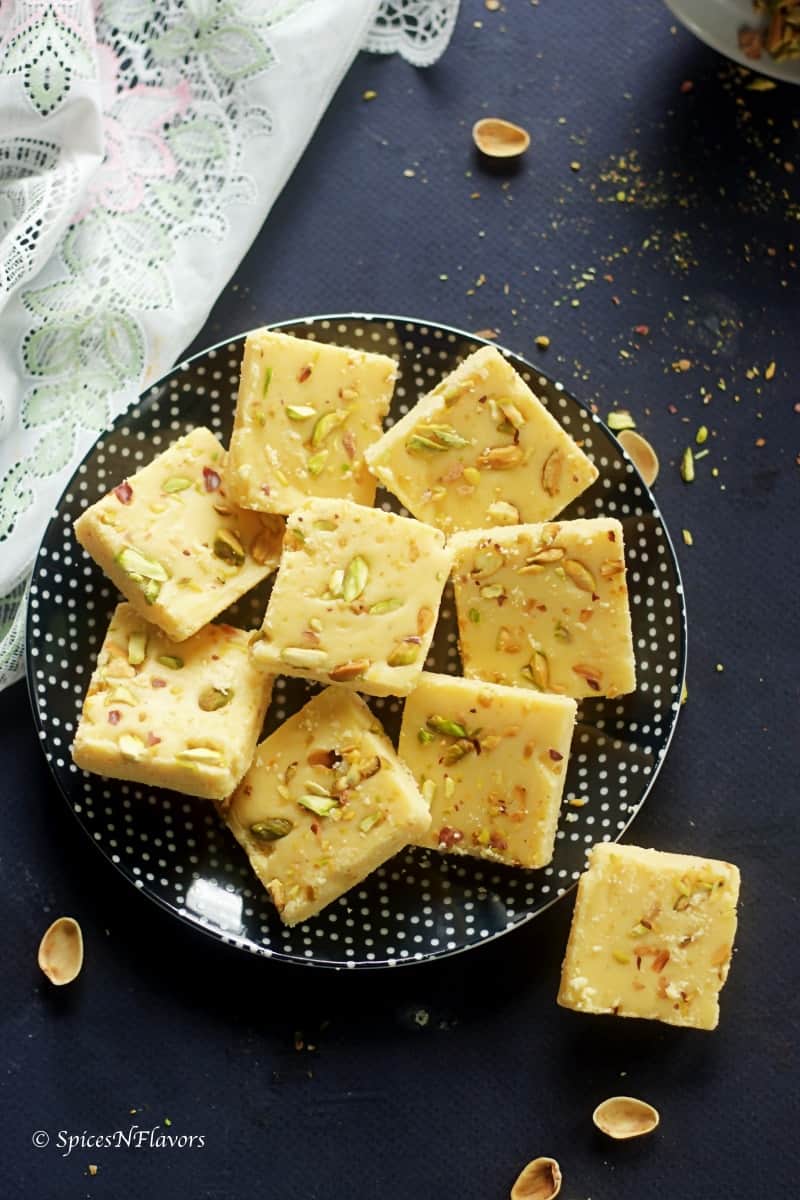 Milk Powder Barfi is a delicious Indian sweet that comes together in just 15 mins
Butterscotch Peda is an ingenious way of giving a little twist to our regular flavour pedas with one of our most favourite one – Butterscotch. Sounds interesting??
Chocolate Diya Peda is an interesting version of shaping our regular Chocolate Pedas to make it more festive and appealing to the eyes.
This Halwa comes together in a matter of 15-18 minutes. One recipe that you would not want to miss.
I had fun making this round up post for Indian sweets under 30 mins for Easter; as you all know sweets are my weak point..
Just looking at the pictures made me drool and some even tempted me to try it out in my kitchen. Hope even you give it a try.
And if you happen to try then please tag me, tweet me or instagram me I would love to follow you and your posts.
Pin it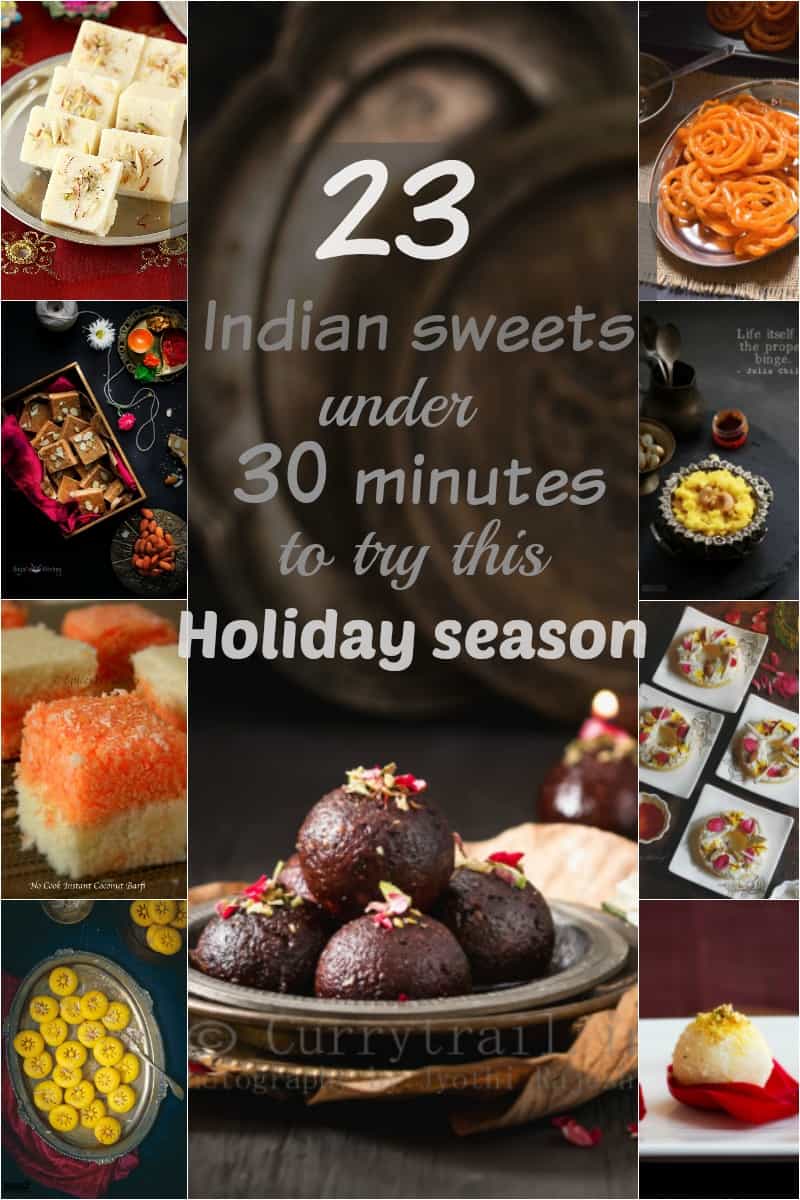 Catch you soon with yet another recipe.
Until then
Hugs
Sushma