Kumara Chapati and a cup of hot tea makes my morning perfect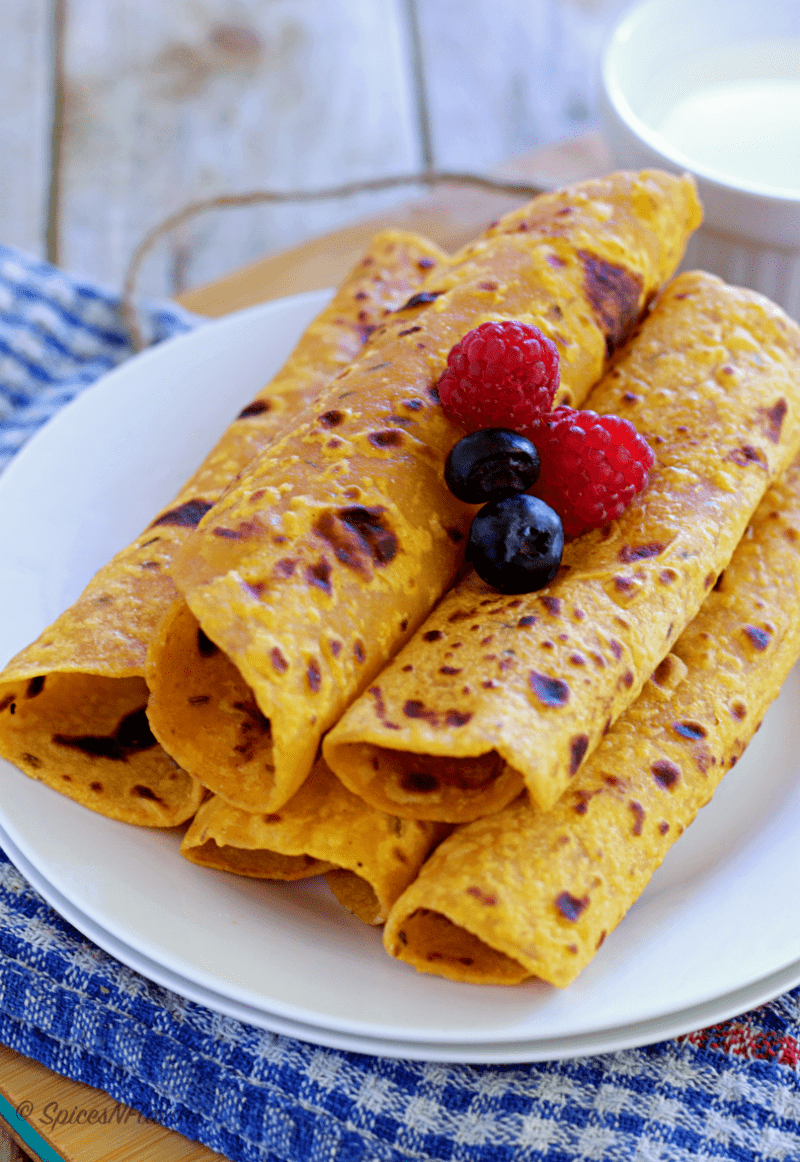 Kumara Chapati or Sweet Potato Chapati is basically an addition of vegetable to the everyday Indian flatbread made using wheat flour. If you use the vegetable plus few dry spices stuffed into the flatbread it becomes a paratha..
How a little modification here and there brings out a whole new recipe is what makes me wonder. I guess that is the speciality of food be it any cuisine for that matter.
Good food, great company and a sunny day; what more do you want from this life?? I am satisfied just by eating good food especially this Kumara chapati.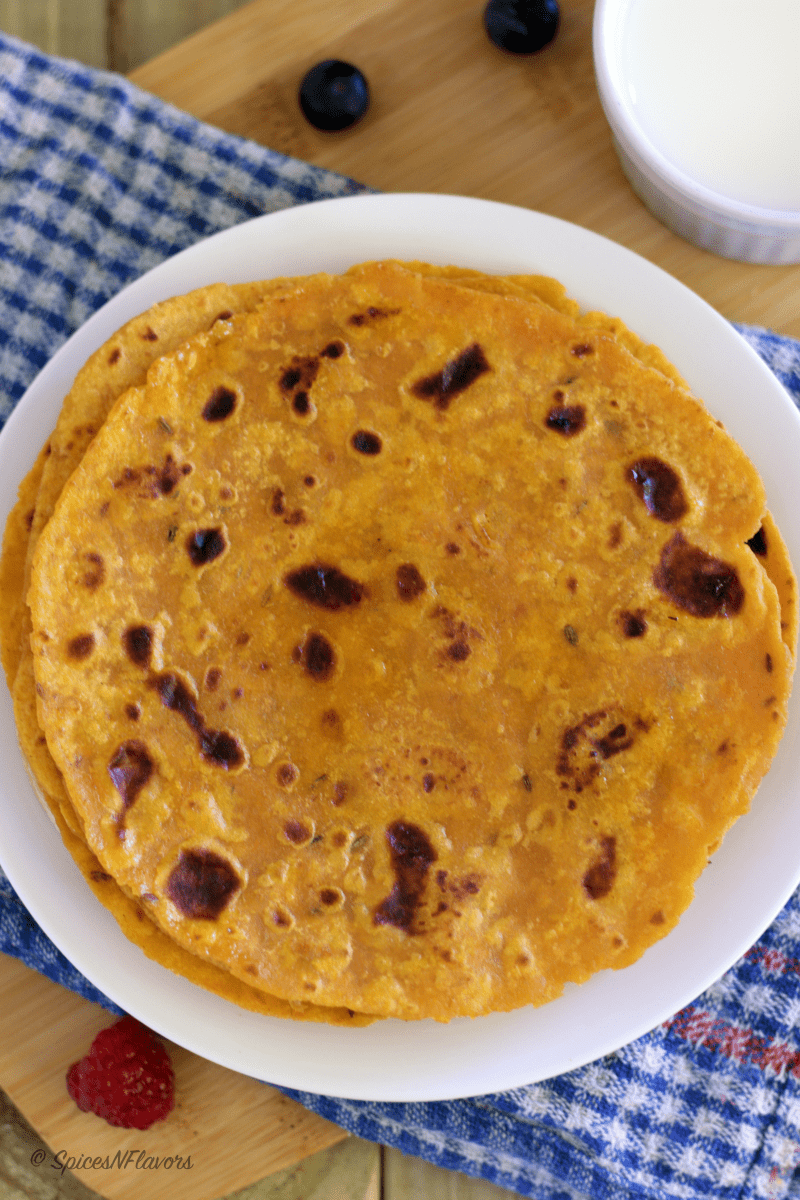 What is so special about these Kumara Chapati??
Nothing just that I started making these for my daughter Yo right from when she was 8 months old. Wonder how time flies.. Feels like only yesterday I held her secured in my loving arms lying in the hospital bed and she is already an year old.. wow..
Kumara chapati along with my Palak Phulka is the easiest way to sneak veggies into your kid's diet. And the best part is they would never realise that you have added one to it.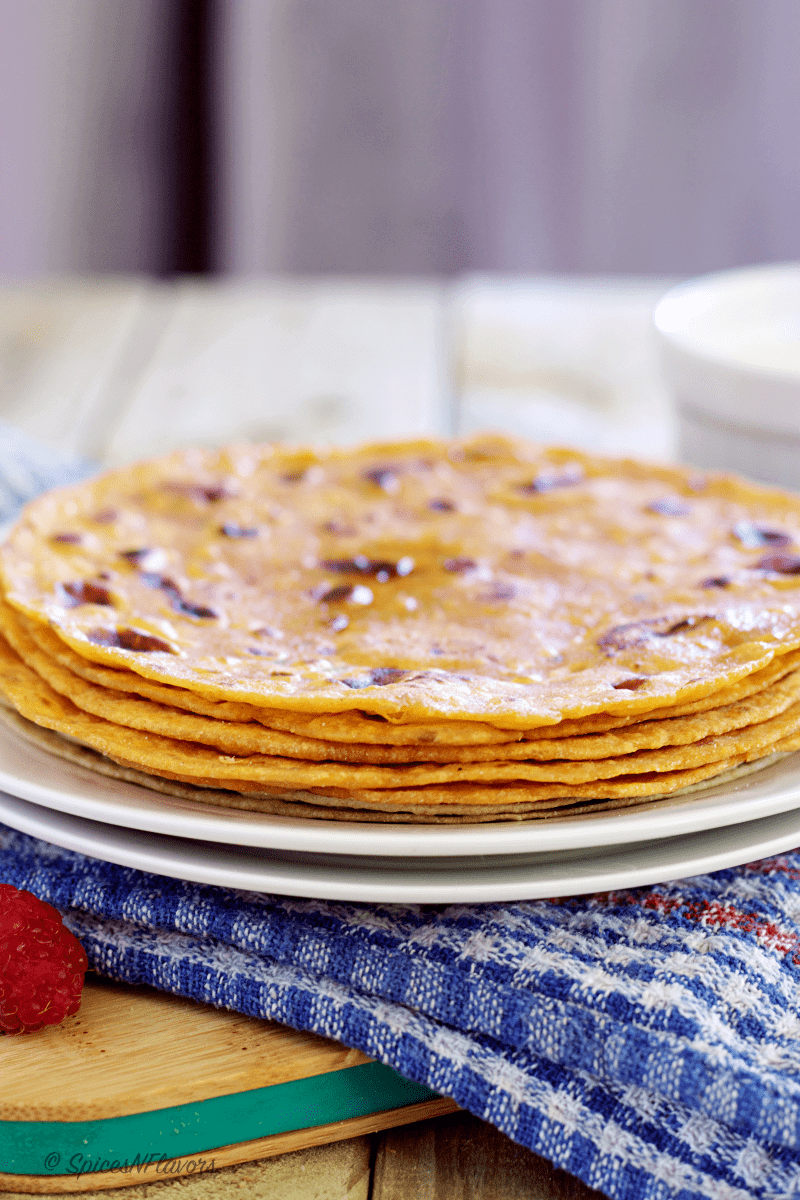 Do you feed kumara chapati to your child? Comment below to let me know what all do you goodies do you give your kids.. would love to know.
I just love sweet potatoes or kumara as it is.. I love using roasted kumara in my wraps, burritos or enjoy eating it with coconut chutney as well. The natural sweetness elevates the dishes to a new level. And you all know how much I love desserts... <3 <3
So I was waiting for the time to introduce it to my daughter. And she too likes it; however she likes soup more than this.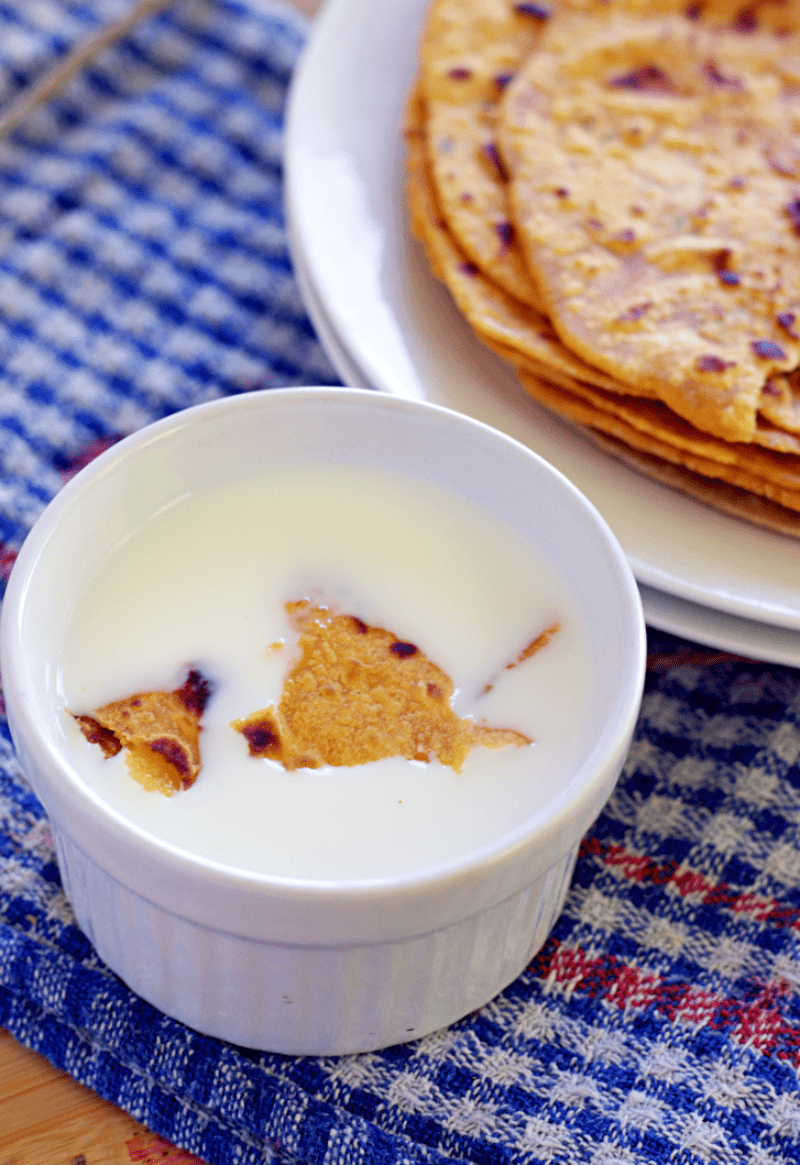 I dunk these into milk to make it even more softer for her when she was 8 months old. However, now I just give her a small piece in her hands and she is happy to eat it as such.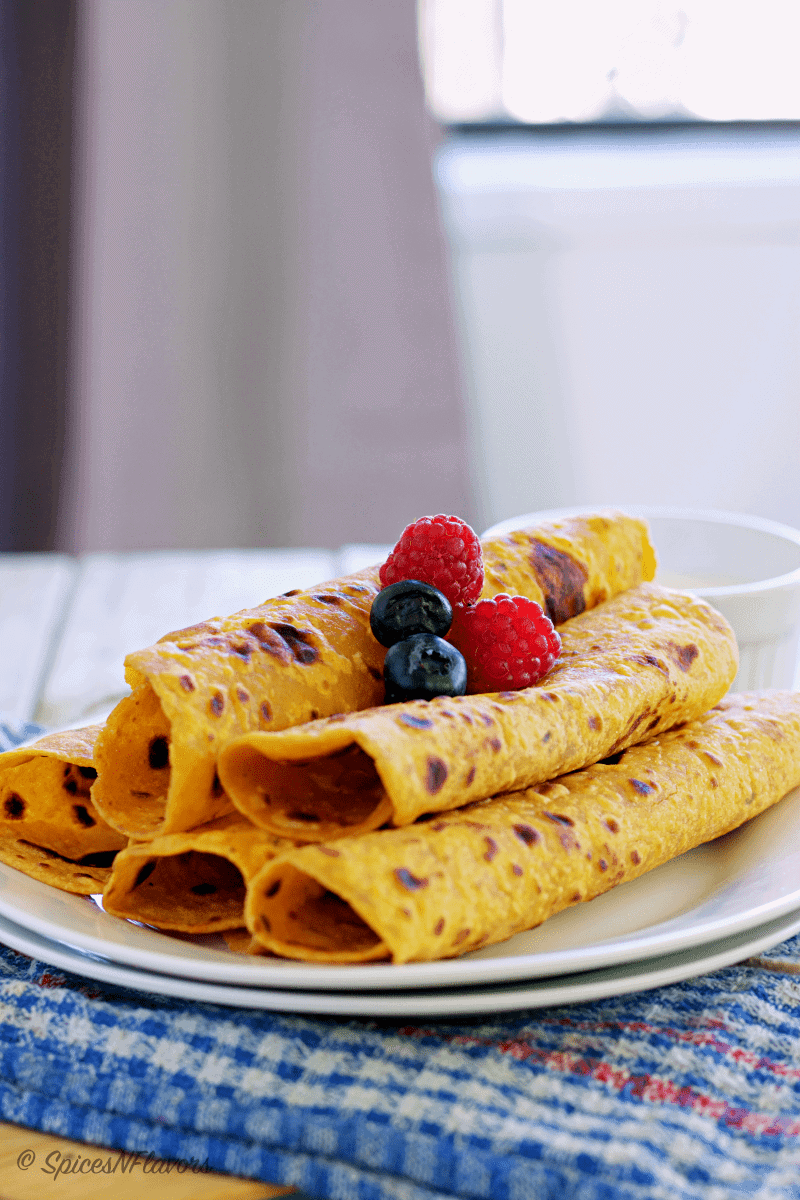 To be honest with you all I suck at making parathas.. I never get it right.. gosh!! tried it so many times but still..
So what do you do when you want to enjoy aloo paratha or any other parathas.. Just mix the veggies and spices along with the dough and make chapatis.. And thats what I did with these kumara chapatis.. So smart of me right.. Nahhhh.. actually this is a very age old practise.. 😛
These kumara chapatis are VEGAN and tastes yummy with the natural sweetness. I also find that adding ghee or clarified butter while making this enhances its taste. However if you are not making it for kids then you can use oil instead if you are calorie conscious and can add few spices like finely chopped green chillies, roasted cumin powder to taste. Also fresh herbs can be added to it. There are lot of variations you can try.
I stuck to the basic recipe using wheat flour, salt and steamed orange kumara to make these as I was making it for my 1 year old.
Liked this recipe?
Let us know by giving it a star rating
Print
Kumara (Sweet Potato) Chapati - Vegan and Kid Friendly
Kumara or sweet potato chapati are basically Indian flatbread made by just adding the veggie to the dough to make it more nutritious and healthy.
Ingredients
1

cup

Wheat flour

1/2

tsp

Salt

200

gms

Orange kumara

(peeled and chopped)

few

tbsp

water

Ghee as required
Instructions
Peel and chop the kumara or sweet potato so that it is easier to steam cook them. Steam cook for 10-15 mins or until a fork can be pierced through it easily.

While the kumara is still warm or at a temperature when you can easily handle it mix it with the flour to make a dough. You may or may not require water to make the dough depending upon the moisture content of the kumara. Add 1 tbsp water at a time until it forms a dough if need be.

Do not over knead the dough as you will feel kumara sticking to your hands and then you will end up adding little more dough making the chapatis drier.

Take a tsp of oil in your hands. apply it to the dough and let it sit for 5 mins.

Divide the dough into 4-5 equal proportions. Make small roundels, flatten it in between your palms. Dip it into dry wheat flour lightly coating with flour on both the sides and roll it with the help of roller.


Heat up a non-stick pan or tawa, place the rolled out chapati on the hot pan. Once you start seeing some bubbles flip over and cook for a minute or until you see nice brown spots on it.


Apply ghee onto the flipped side and again flip over and cook until it crisps up or you see dark brown spots. You may choose to apply ghee on both the sides and cook by flipping it every 30 sec or 1 min until you see nice brown colour on both the sides.

Pile the chapatis in the hot packs which is available to keep the food warm. Enjoy with curry of your choice or as it is.

Notes
You can add finely chopped green chillies, roasted cumin powder or even some fresh herbs like coriander if not making a kid friendly version.
To make it vegan simple skip ghee and use oil instead
Did you make this recipe? Tag me today!
Tag me @spicesandflavors to get featured on my FB and Insta pages
If you would like to see a detailed step by step instruction of these kumara chapati then check out a similar post Palak Phulka which is also a kid friendly recipe.
And yes hope you checked out my Beginners Baking series.. I would be sharing a lot more baked goodies in this space.. 😀
If you happen to try this recipe do tag me, tweet me or instagram me I would love to follow you and your posts.. 🙂
Like to pin it?? Here you go..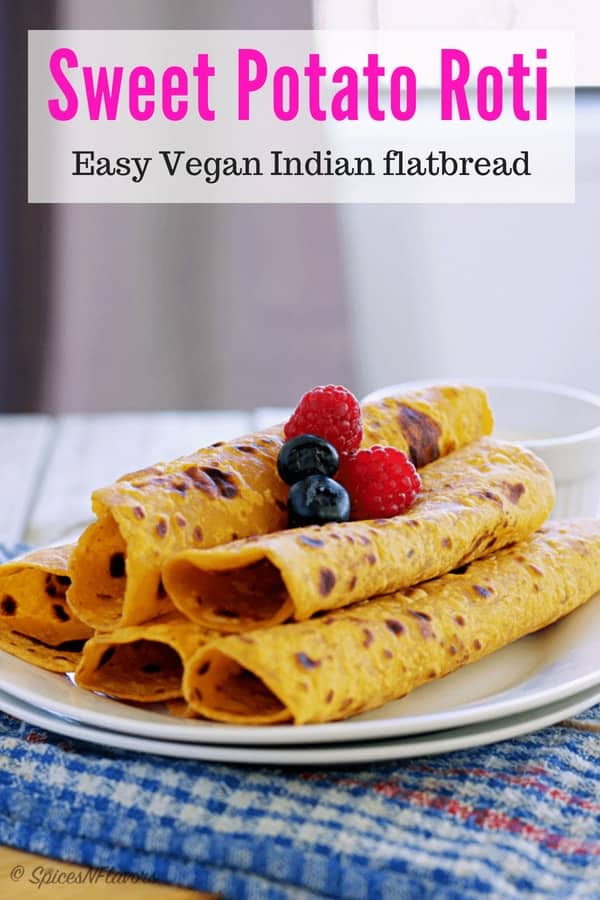 Until then
Hugs
Sushma