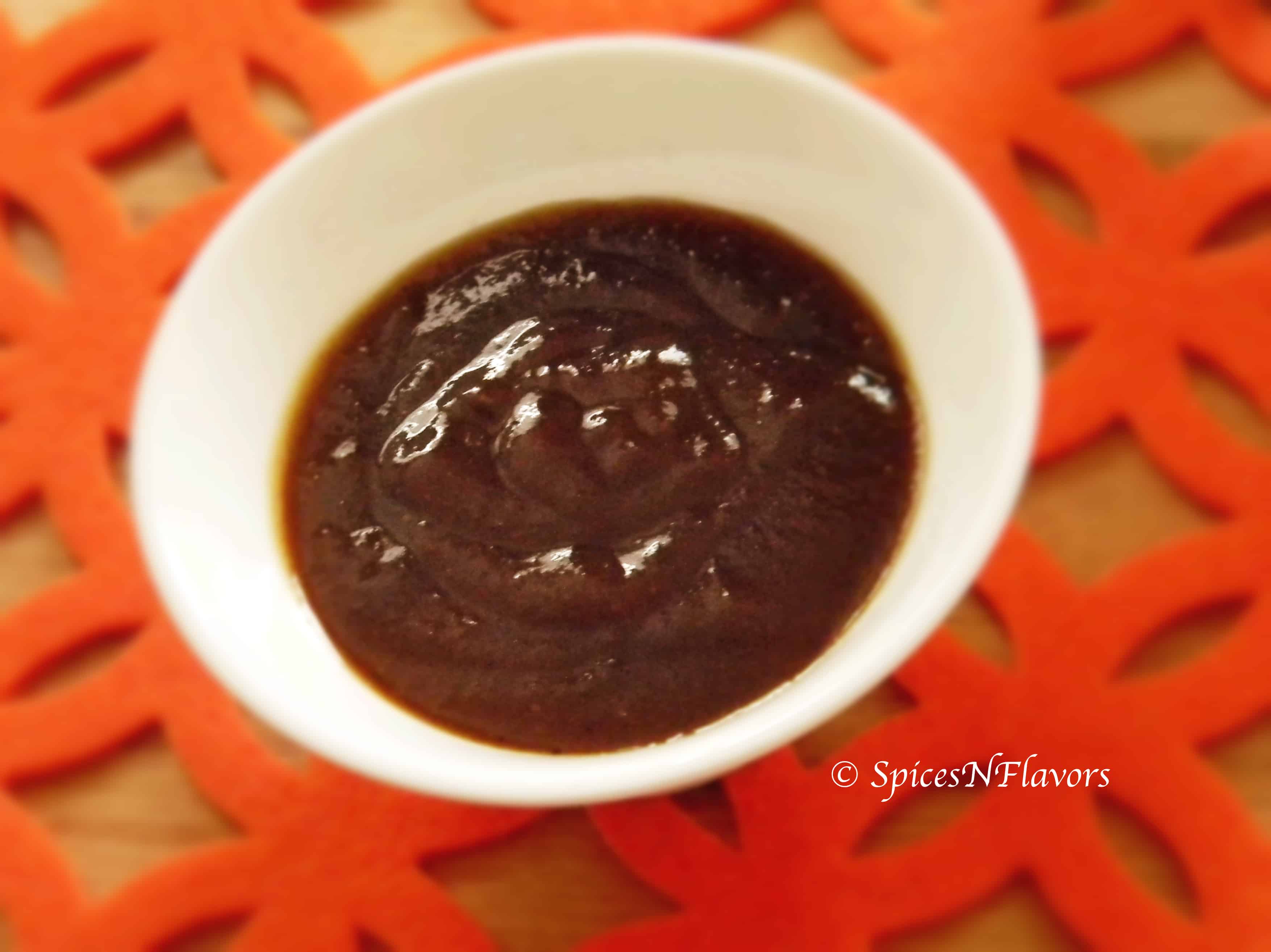 Imli/Tamarind/Meetha Chutney is another most common household chutney of India. This is another versatile chutney usually accompanied by his brother chutney, Green chutney.. :P.. This chutney is generally served with Street Foods of India. One must have chutney always in the refrigerator..
Here is what we need to make them..
Ingredients:
1/2 cup tightly packed Imli
1.75 cups water (hot but not boiling)
1/4 cup packed jaggery
1 tsp red chilli powder
1 tsp cumin powder
1 tsp aamchur/dry mango powder
1/2 tsp kala namak/black salt
1/2 tsp salt or to taste
Method:
Soak the tamarind in the hot water for 4-5 hours.
Pass it through a sieve and extract the pulp.
In a heated pan, add the extracted pulp for and let it cook for 2-3 minutes.
Add in rest of the ingredients and let it cook till the time it thickens or reduced to half (about 10-15 minutes).
Do a taste test. Add more jaggery if needed. Let it cool and store in an air tight container in a refrigerator.
Notes:
The dip or chutney tends to thicken once cooled so heat the mixture in the pan accordingly.
Sugar can be substituted for jaggery. It might alter the change a bit.
Enjoy this chutney accompanied by Green Chutney.
Do try and give your feedback..
Happy Cooking!!!