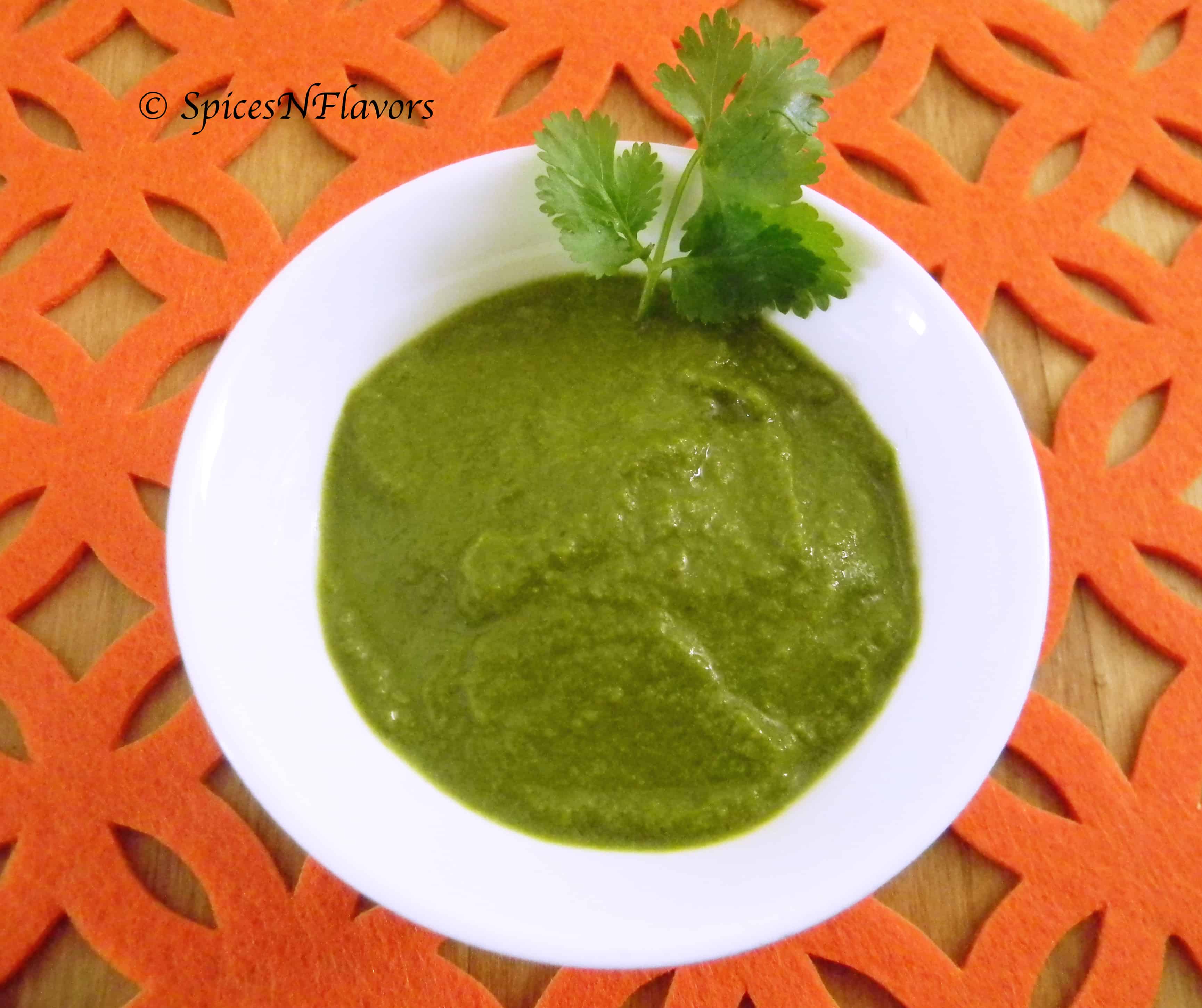 Chutneys or Dips is one accomplishment that gives that extra zing to any dish along with which it is served. One such chutney that is made and highly relished back in India is this Coriander and Mint Chutney. There are many names to this dish but this is one versatile dip that can be used to accompany variety of dishes like Samosas, chaats, sandwiches and many other.
A very spicy dip that is usually accompanied with sweet Imli/Tamarind dip to balance out the spice quotient.
Here is what we need to make them.
Ingredients: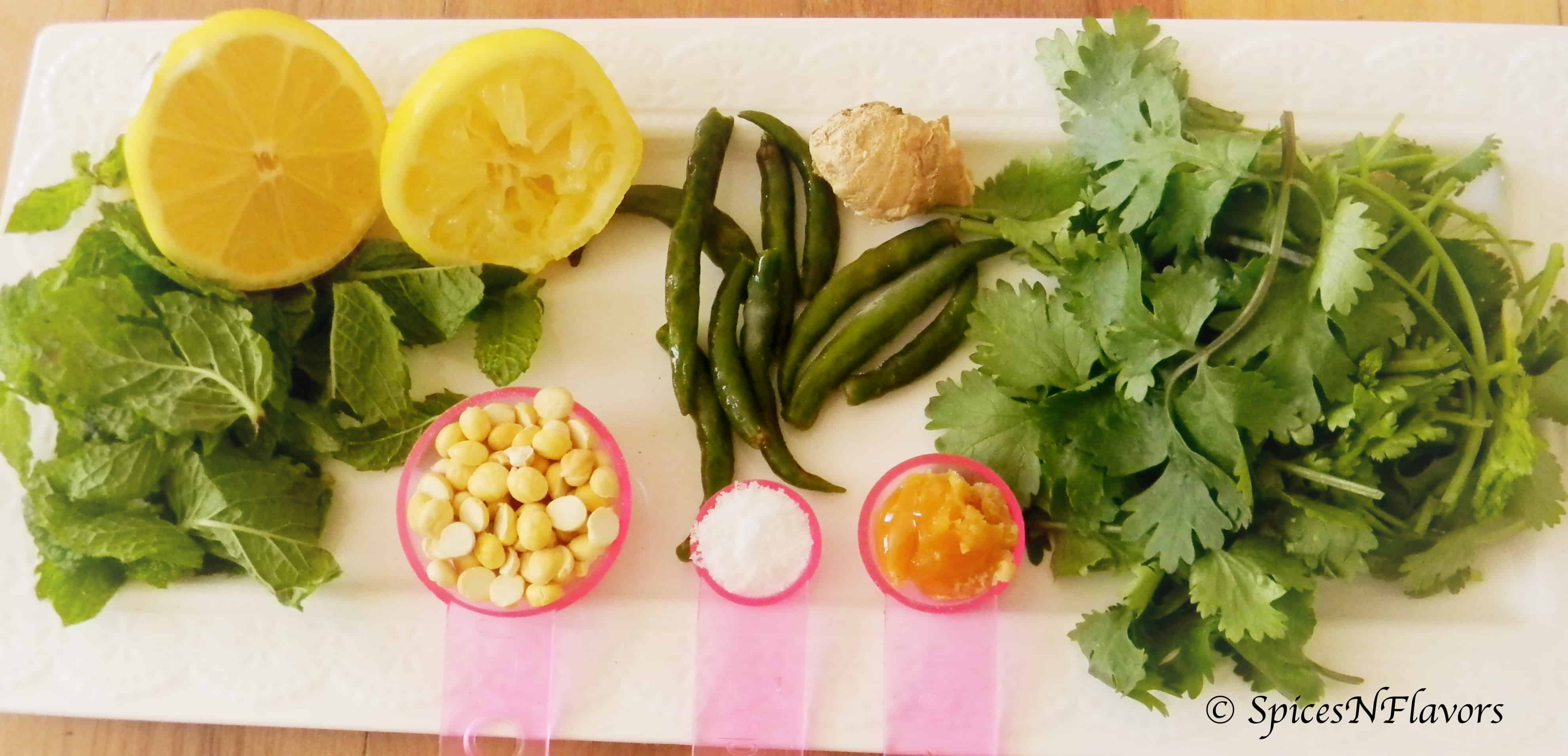 1 cup cilantro/coriander/daniya leaves (also include tender stems)
1/2 cup pudina/mint leaves
5-6 green chillies
1 small piece ginger (the size shown in the image)
1 tbsp roasted bengal gram/bunna channa/pottu kadalai
1 tsp cumin seeds (not in picture)
1 tsp jaggery
1 tbsp lemon juice.
1 tsp salt
Method:
In a food processor or a mixer, add everything in the order mentioned in the ingredients list without the lemon juice and pulse without adding any water.
Add in the lemon juice and blend well.
Add little water not more than 2-3 tbsp and blend everything well to a smooth fine paste.
Do a taste test. And adjust accordingly.
Tip:
Make a large batch of this chutney. Fill it in the ice cube trays; like the way we do with water for making ice. And freeze them for a day. The next day remove them from the trays and store it in a zip lock bag in the freezer. This stays good for around 4-5 months. Remove them as and when needed, defrost it for a minute in the microwave or leave it in the refrigerator the one day before and you are ready to use them as and when needed.
Notes:
Sugar can be used in place of jaggery.
I use frozen green chillies so added 5-6. But you can adjust according to your spice tolerance. Add more jaggery and blend again if you feel it is very spicy.
Increase the amount of lemon juicy if you want a tangy taste.
Roasted bengal gram is added to blend everything well, it has a very good binding property.
The recipe can be doubled.
Enjoy your chutney accompanied by imli chutney and do let me know..
Happy cooking!!!