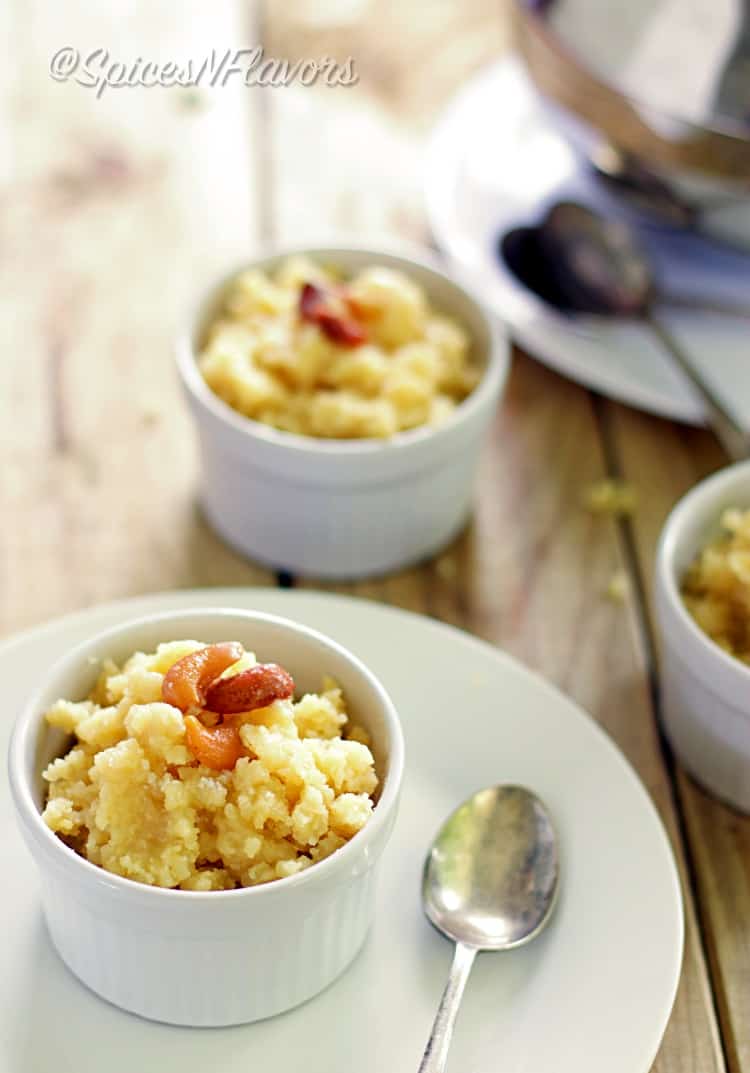 Pongal-o-Pongal!!!
Happy Pongal
Happy Lohri
Happy Makar Sankranti
Whichever festival you are celebrating the real goal is to spend time with your loved ones. I celebrated pongal with this Sakkarai Pongal or Chakkara Pongal which is nothing but Sweetened Khichdi(Rice). Sakkarai or Chakkara means Sugar but then we don't use sugar in this recipe; here it means sweet.
And now thats my another resolution apart from those mentioned in my self-hosting post, my resolution to celebrate all the festivals in this year 2017, trying out traditional recipes so that Yo (my daughter) learns and understands our cultural value.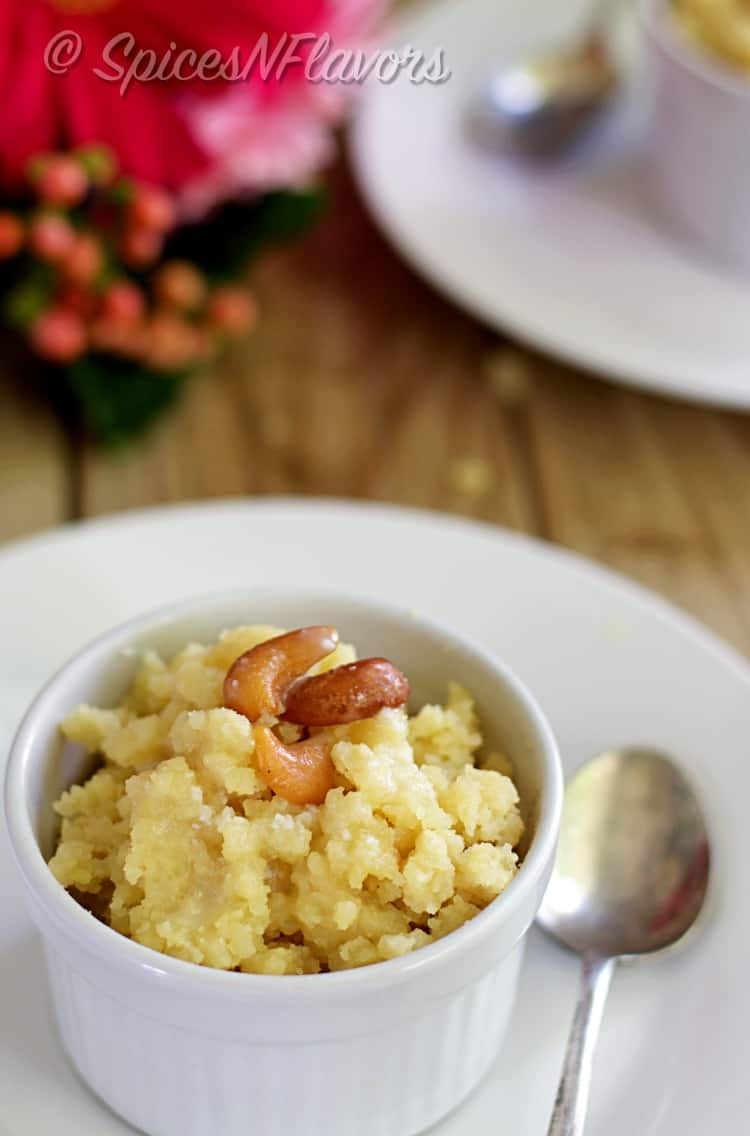 So I kicked off this year with an aim to somehow find time for blogging. And even though I am clicking pictures regularly but I am unable to post the same here. It was difficult at first for me to understand this self-hosted thing, but now slowly getting used to it. There is another difficulty as well; somehow all the posts from my Facebook page got disappeared even the writing bar tab vanished. Well as a reader you possibly can see those but as an admin I am not able to. I have written to FB regarding it but waiting to here from then. Until then please bear with me. I need your utmost support; with all the self-hosting and FB drama all I need is a virtual hug from you.. 🙂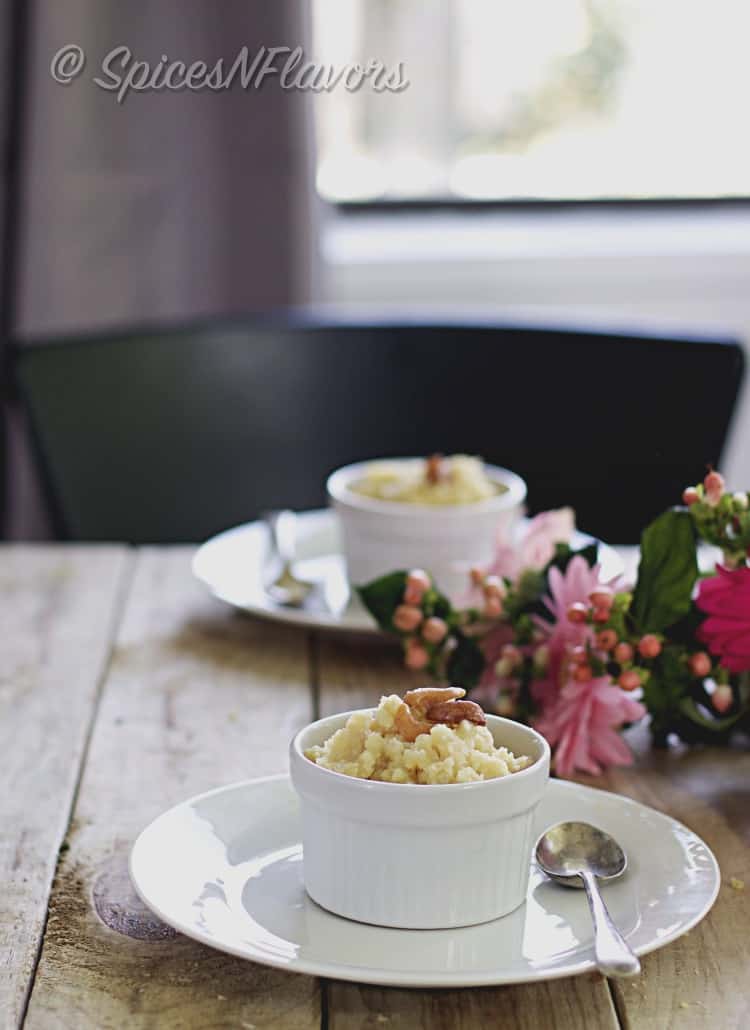 Coming back to today's recipe; Sakkarai Pongal is basically rice and moong dal cooked until mushy and then combined with jaggery to a thick consistency; garnished with some fried cashew-nuts and raisins. The key point to note here is the colour; what we are expecting is a dark golden brown shade. But this colour depends on the colour of jaggery. Well I didn't achieve the perfect colour to be honest with you as I couldn't lay my hands on dark colour jaggery here. But nevertheless it tastes delicious. Another thing to note is the addition of clarified butter (ghee). The right amount of ghee takes this dish to next level.
This recipe is a family recipe which has been passed on for ages. Well this might be the standard recipe in every tamilian house but this is special to me as it is the first time I have tried making this beautiful parampariyam (meaning traditional) recipe. A very easy recipe but a flavourful dish.
I also made Masal Vadai, Poli, Thengai Arisi Payasam (recipes of which are coming soon) and Ven Pongal along with Sambhar to celebrate this Pongal festival; a festival to celebrate the first harvest of the year. Check out the Pongal recipe from the blog ofcourse this time made it without the addition of Spinach.
If you happen to try this recipe then please don't forget to tag me on FB, tweet and hashtag #SNF on Instagram.
Keep watching the space as I will be posting tomorrow as well to continue Pongal celebrations and ofcourse new recipe every Tuesday and Thursday.
Well what are you waiting for just grab the chair and lets enjoy this amazing Sakkarai Pongal.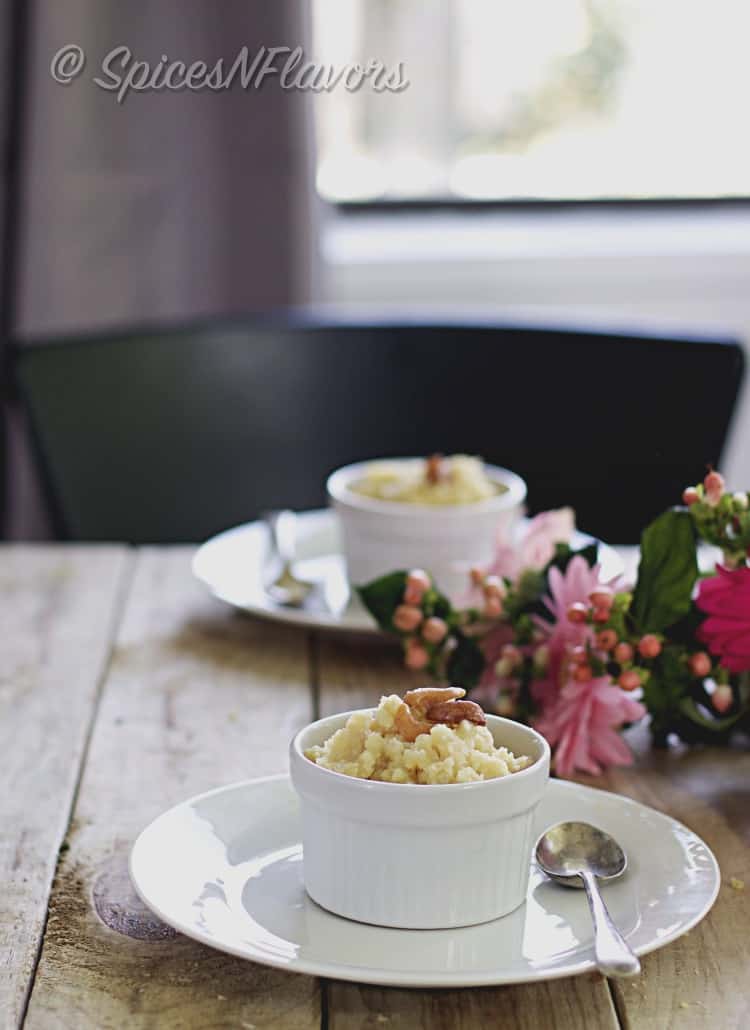 Until then
Hugs
Sushma
Liked this recipe?
Let us know by giving it a star rating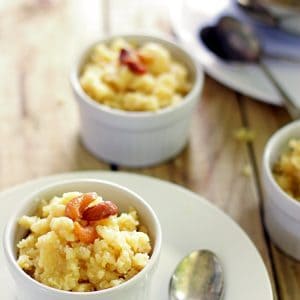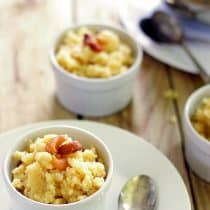 Print
Ingredients
1

cup

raw rice

1/4

cup

moong dal (split green gram)

1.5

cups

powdered jaggery

(refer notes)

6

tbsp

clarified butter (ghee)

2

tbsp

broken cashew-nuts

1/4

tsp

cardamom pods

freshly grounded

3

cups

water
Instructions
In a pressure cooker, dry roast raw rice and moong dal separately until they are hot to touch, about 2-3 minutes; and keep them aside. No need to brown them or wait for it to change the colour.

In the same cooker heat up 2tbsp ghee and fry cashews until golden brown and keep aside. If you are also using raisins also fry them in this stage until plump.

Once you have fried the cashews, add the dry roasted rice, moong dal and water and pressure cook for 3-4 whistles. You can also cook the rice and dal in in a pan if you do not have a pressure cooker or if you prefer that way. Pressure cooking just makes it easier to get the mushy texture.

Once the pressure settles down, open the lid, mash the rice and dal with a potato masher or with the help of back of your laddle. Add the powdered jaggery, a tbsp of ghee and stir everything continuously or else the rice will stick to the bottom of the pan.

Stir upto a stage where the jaggery melts and binds everything together. Add 1 tbsp of ghee at this stage.You can add 1/4 cup water here if you find it difficult to combine everything.

Remove from heat and add cardamom powder and the fried nuts and raisins. Top it off with the remaining tbsp of ghee. Thats it your amazing traditional south indian style Sakkarai Pongal is ready.
Notes
You usually get jaggery in lumps in the Indian store. Use a knife or mortal and pestle to break the lumps. You do not want it to be super fine just broken down into smaller piece for it to dissolve easily.
It was perfectly sweetened. However my mom asked me to add 2 cups of jaggery but I chose 1.5 cups depending upon my family preference. So if you prefer 2 cups you can go ahead and add but for me 1.5 worked just fine.
Some recipes call for using milk while pressure cooking rice and dal but it is not followed by my mom so even I didn't. You can add 2 cups water and 1 cup milk if you prefer it that way.
Did you make this recipe? Tag me today!
Tag me @spicesandflavors to get featured on my FB and Insta pages