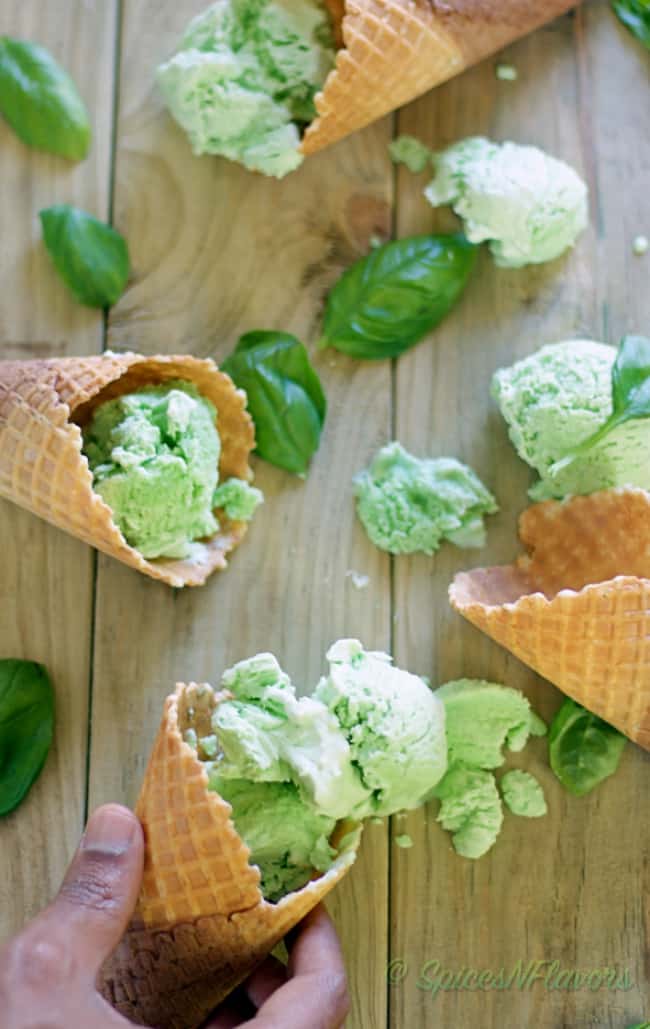 Keep Calm and eat this Basil ice-cream. Well wish it was so easy. I had no clue that self-hosting would be so attention seeking just like my Yo (my daughter yoshana). Hehe.. 😉 I mean now that this blog is mine I need to take care of it just like my baby. Still in the learning curve, still lot of things to be managed, still the blog is not up and running like I want. But yes all this can happen at its own pace. Today being Thursday, I had to post this Basil Ice-cream. Check my self hosted post for things that I planned for this year.
If you find the site is not loading or there is some technical problem then please understand that it is still under construction and we are still working on it to improve your experience here.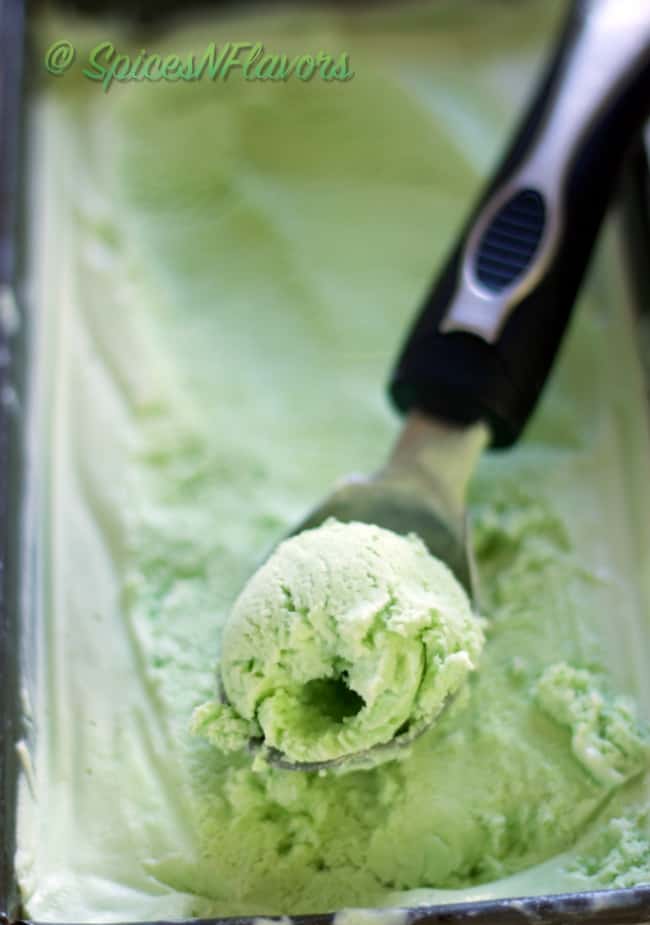 Basil is a herb belonging to the mint family; native to southeast Asia. Even though this herb is not predominantly used in Indian cuisine it marks its place in Italian, Thai, Vietnamese and many other cuisines. It is so aromatic leaving a fresh trail just like the mint leaves. So why basil ice-cream?? It all started from Christmas party!!!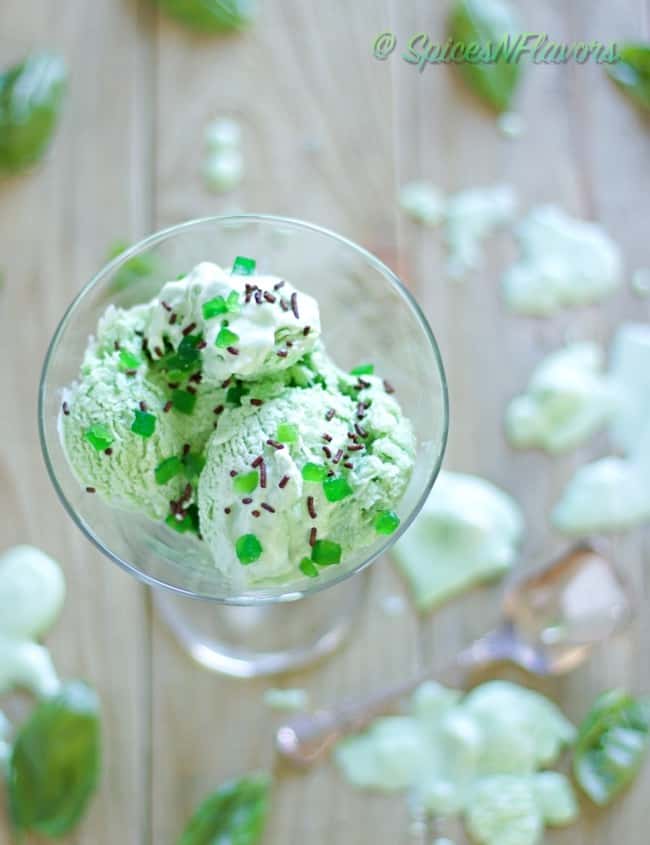 In one of the Christmas parties that we had attended, we were served, this Tomato and Cheese salad with Basil Ice-cream. Yes you heard it right salad served with ice-cream instead of using fresh leaves. And it was so delicious that I had to recreate it.
Few basic ingredients is all you need to make this flavourful ice-cream.
The best part about this ice-cream is that, it is
Easy to make
No Churn
Egg-free
4 ingredient recipe
tastes delicious
If you are an ice-cream fanatic like I am you definitely should try this ice-cream. I have used my Easy Mango Ice-cream recipe as the base for this ice-cream as well. All you need to do is allow the freshness and flavor of basil to steep into hot milk; then simply blend with some condensed milk for sweetness and body and then stir through stiff whipped cream. Pour it into freezer safe container and freeze. Thats it!! Voila an amazing new flavourful Basil Ice-cream is ready. How simple is that!!
Keep watching the space as I will be updating it regularly. Until then
Hugs
Sushma
Liked this recipe?
Let us know by giving it a star rating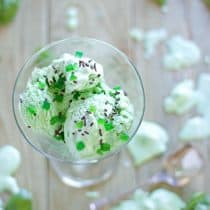 Print
4 ingredient Basil Ice-cream
Freshness overloaded with this delicious Basil Ice-cream.
Ingredients
3/4

cup

basil leaves

1

cup

full fat millk

1

cup

sweetened condensed milk

300

ml

heavy cream

a

drop of

green food colour

(optional)
Instructions
In a saucepan, heat milk and basil leaves until it comes to a rolling boil. Once the milk boils, switch off the gas, cover the saucepan with a lid and let it rest for 30 minutes.

After that blend the milk in the blender with basil leaves. At this stage add your condensed milk as well. And blend everything well. Do a taste test at this point to match your family taste buds.

Whip the cream until stiif peaks form. After which fold in your blended mixture with whipped cream. Transfer to a freezer safe container and freeze for a minimum of 4 hours or until the ice-cream is set preferably overnight.

And thats it your delicious basil ice-cream is ready. If you want you can add in the green food colouring to achieve the shade of your choice. Or just leave it if you wish to.
Notes
With this recipe, you may find the sweetness to be a bit on the lower end, that is simply because of our family preference and also because I am planning to serve this with salad just like I had enjoyed it. You could however adjust the sweetness as per your taste.
The basil was not over-powering here. It added a lot of freshness so you can have it after your meals as well.
Did you make this recipe? Tag me today!
Tag me @spicesandflavors to get featured on my FB and Insta pages