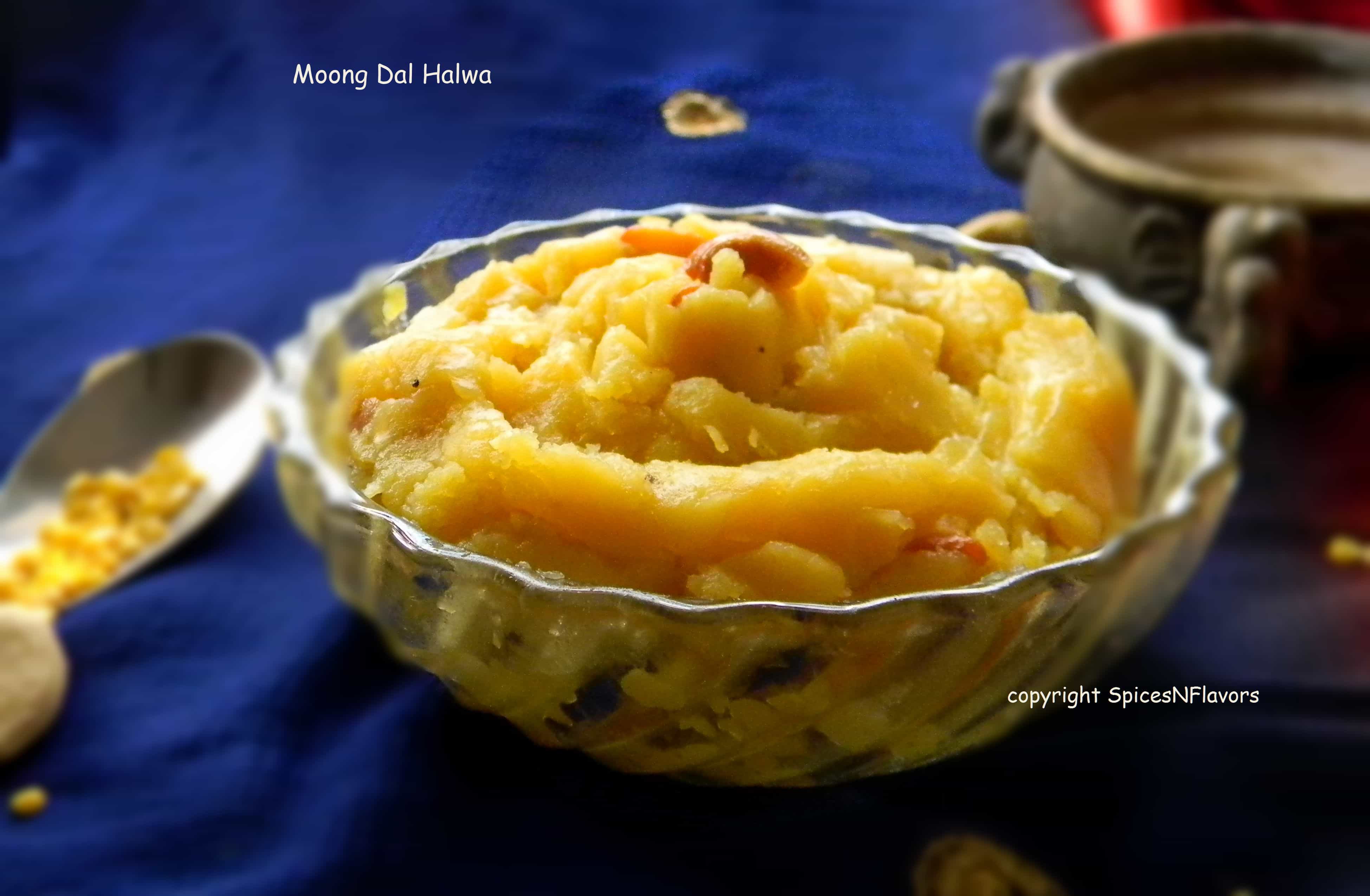 So we are back with a very simple Indian dessert; "Halwa". This week's blogging marathon challenge is Lentils-3 different ways. And today being a AADI VELI (auspicious day as per Tamil calendar) this recipe served a dual purpose. Made it as a offering to the deity and also for the challenge.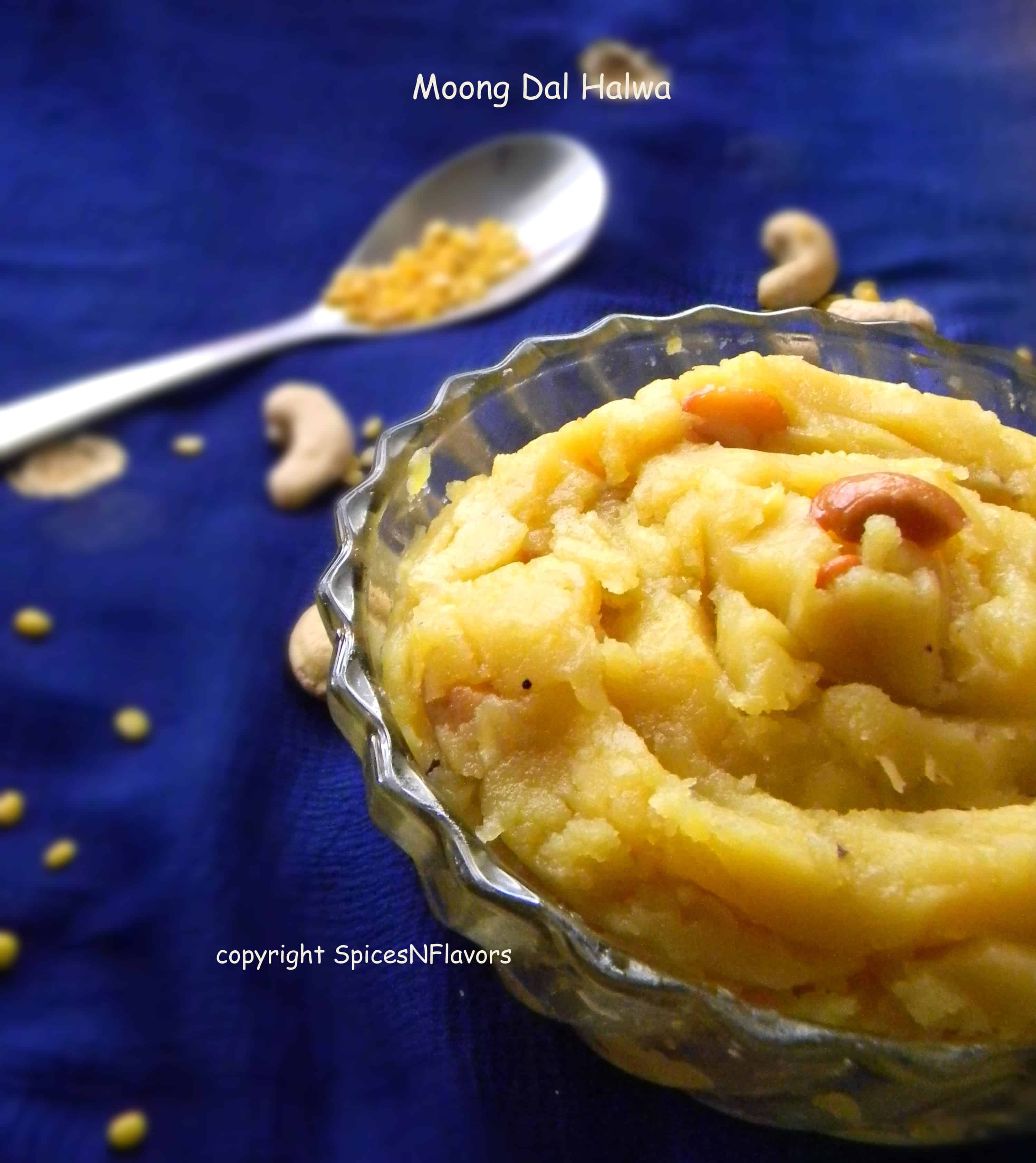 It was my mindset that I would never be able to get the perfect texture of Halwa. My assumption of continuously stirring the mixture for a longer time was also proved wrong with this recipe. Even though I have made Karachi Halwa before (which was made in microwave in exactly 18 mins) so lets not consider that. Today I have made what you can call a traditional style of Halwa. Moong Dal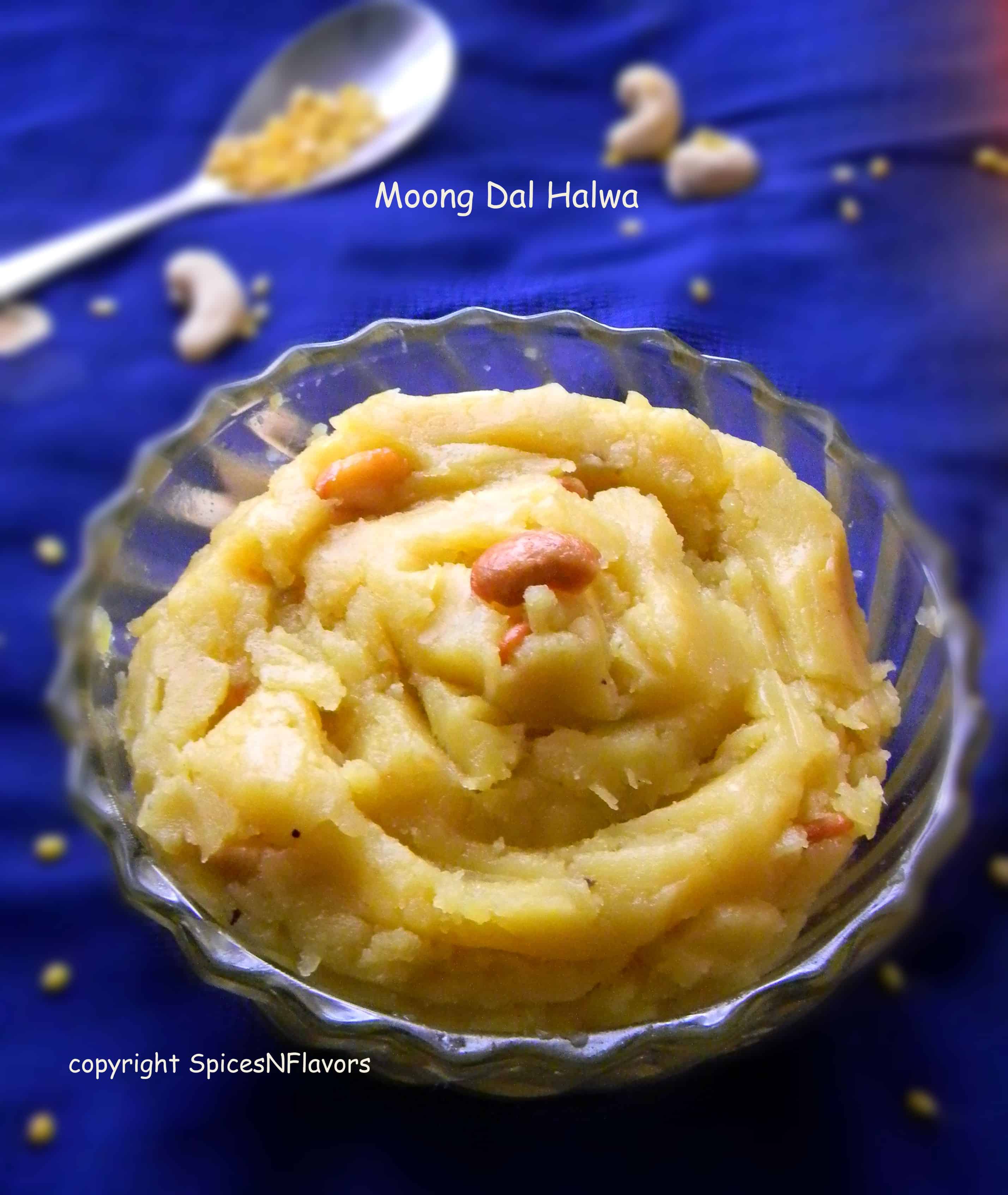 Halwa is one of those Indian sweets which is very aromatic, mouth melting and you just can't stop with one spoon. The addition of desi ghee (clarified butter) enhances the taste and also the texture of this Halwa to another extent. You have to try this at least once.
Here is what you will need to make these:
Ingredients:
100 gms moong dal/ green gram dal
1/4 cup milk
1 tbsp besan/chickpea flour
50 gms sugar (can be increased to suit your taste)
4 tbsp ghee/clarified butter
1/4 tsp cardamom powder
Cashewnuts roasted in ghee
hot water to soak the moong dal
Method:
Soak moong dal in hot water for 30 mins. After 30 mins drain the water completely and pressure cook the dal along with milk upto 4 whistles. Let the pressure subside on its own. Open and smash the dal well with the back of your ladle and keep aside.
In a hot wok, dry roast the chickpea flour for not more than a minute and keep aside.
In the same wok, add the smashed moong dal, 2tbsp ghee, dry roasted chickpea flour and the sugar. Stir everything together continuously for exactly 5 mins. (In about 4-5 minutes you will observe that the halwa starts leaving the pan without sticking to the sides and bottom. This shows that the halwa is ready). Switch off the gas.
Remove from the gas add add the remaining ghee, cardamom powder and cashew nuts. Give a mix and ta da your halwa is ready.
Serve it warm.
And your yummy halwa is ready.
Notes:
You can increase the quantity of sugar to 75 gms if your family is fond of sweets.
Since we are already cooking the moong dal in milk, we can reduce the amount of ghee used in the recipe. Depends upon your preference.
Do not cook the dal for more than 5 mins on the flame or else you will be left with moong dal cakes and not halwa.
It is best enjoyed warm. If you plan to make it ahead of time then do place it in hot water bath for few minutes before serving.
Enjoy this sweeter version of Lentils (Dal) with your friends and family.
Lets check out what others have come up with for the Blogging Marathon challenge.
Happy Cooking!!
Sushma.