Best Breakfast Recipes perfect for those busy mornings when you are literally multi-tasking.
Mom, where are my socks?
Mom, what did you pack in my lunch-box; hope it's not oily or else it would leak out.
Did you keep my science project in the bag?
Mom, Tie my hair this way; put the knot here.
You did not iron my PT Uniform; I had mentioned about it last night.,
Along with this there is a multitude of other things that need your attention like the boiling tea-pot, the over-flowing syntax, packing dabba for everyone in the family, getting your stuff ready for work, this and that..
Well, if you relate to any of these situations then these amazing breakfast ideas aka 13 Best Breakfast Recipes that you can Bake ahead of time is exactly what you need.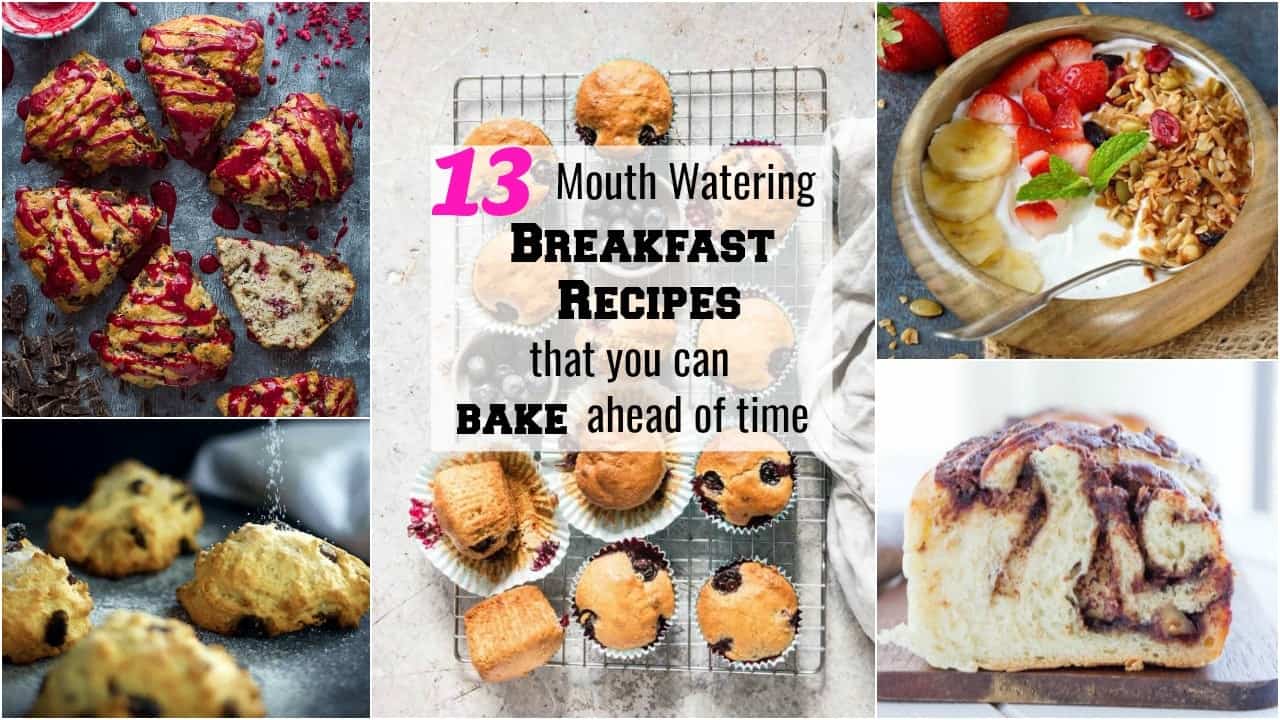 Best Breakfast Recipes that you can Bake ahead of time is a collection of 13 best easy breakfast recipes that can also be considered for breakfast on the go when you really do not have the time to sit down and have a hearty breakfast.
The baked breakfast recipes included in this post are easy, simple and quick and majorly can be made ahead of time.
So that is taking one load off you.
If making quick, easy and healthy on the go breakfast recipes is what you are looking for that are not smoothie then this 13 mind-blowing back to school Breakfast Bake recipe ideas is the one for you. Make it for kids or for the entire family for breakfast or for snacks or pack it into their lunch boxes and be satisfied.
And if you are new to baking then definitely start by making these healthier muffins or if you are pro then muffins are like a child's play to you.
Muffins:
1. Healthy Carrot Cake Muffins: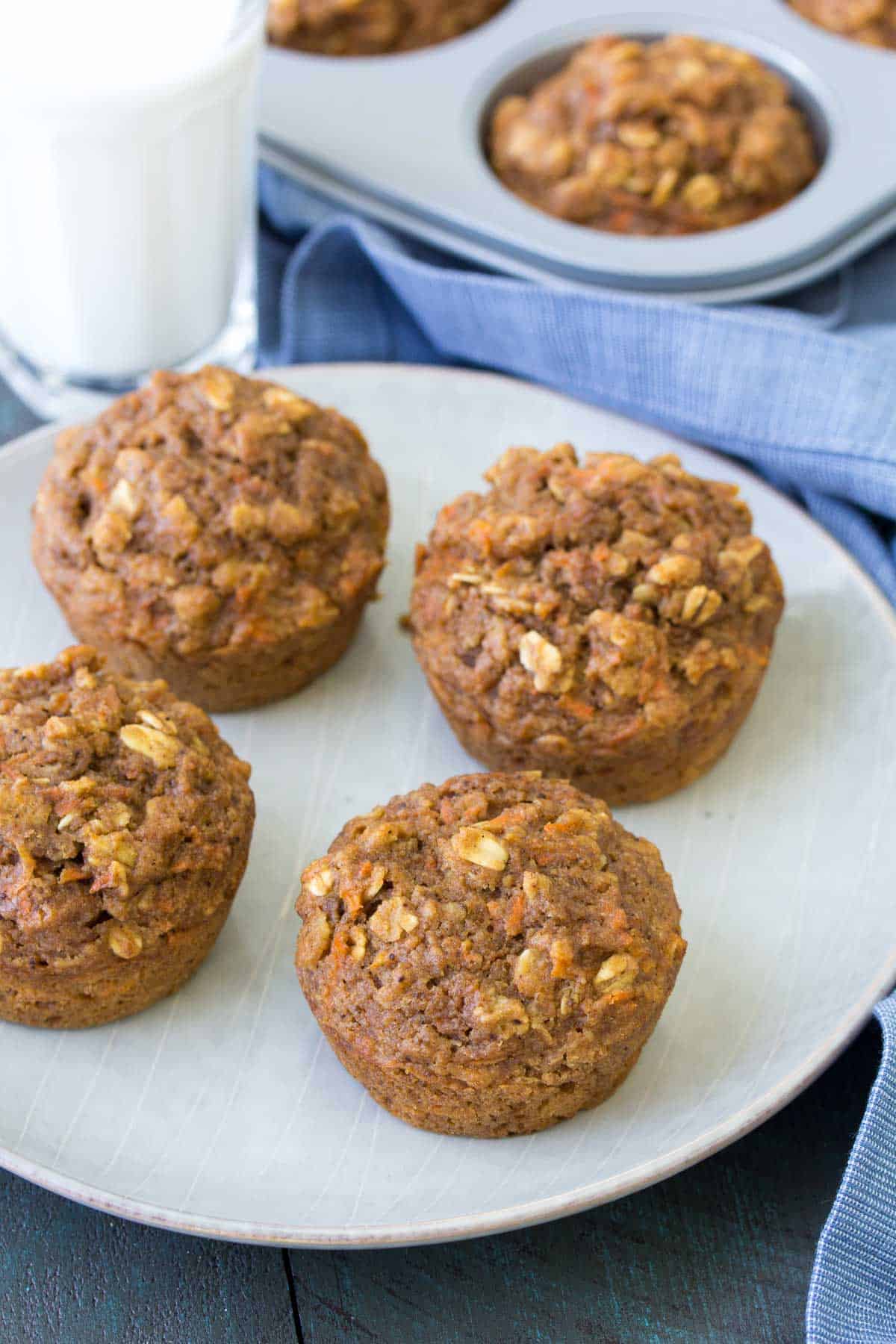 These Healthy Carrot Cake Oat Muffins are a yummy snack for little ones! These muffins are whole grain and refined sugar free. They pack well in school lunchboxes!
Grab the recipe here - kristineskitchenblog
2. Eggless Spinach Muffins: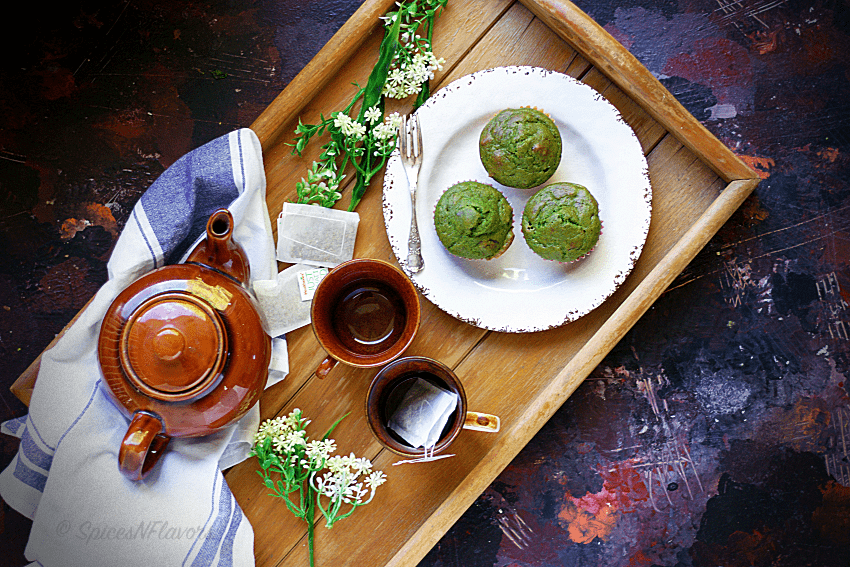 Eggless Spinach Muffins is one of those recipes that is so easy to put together and at the same time is a healthy, nutritious and delicious muffin recipe that is one of the best way to introduce greens in your kid's diet.
Find the recipe here: SpicesNFlavors
3. Vegan Blueberry Muffins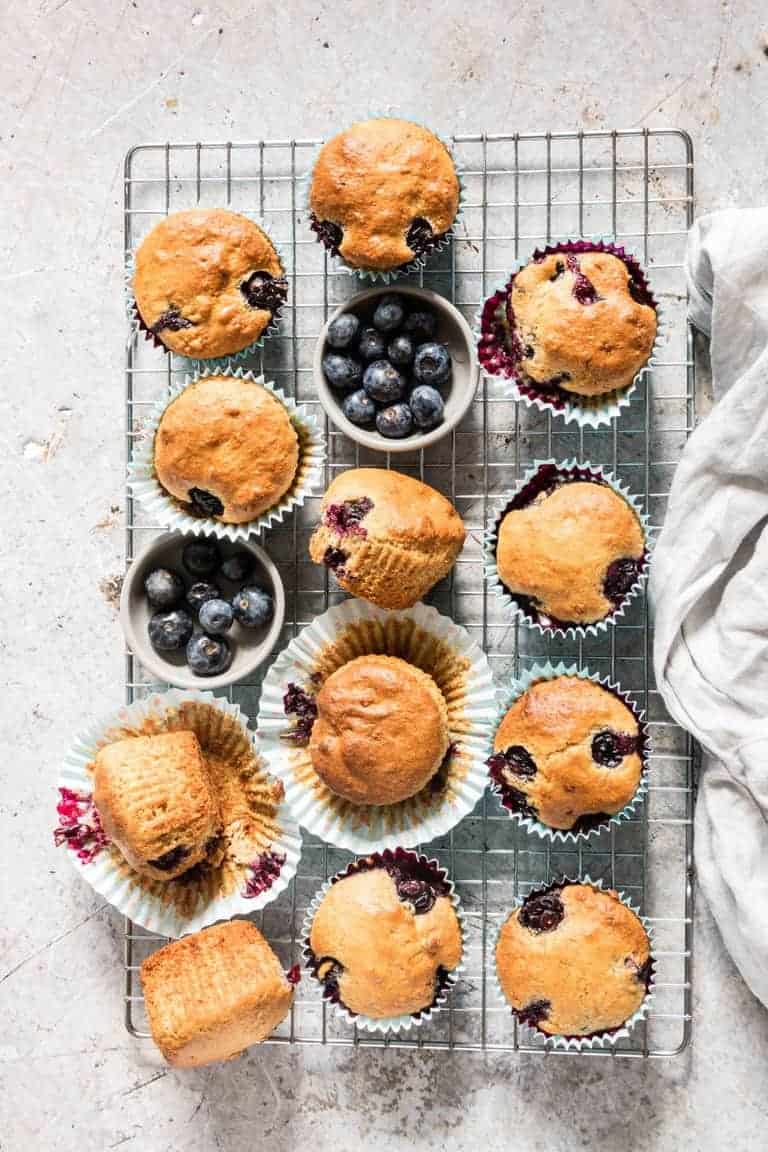 Easy Vegan Blueberry Muffins are sweet, soft, and filled with blueberry goodness. An easy blueberry muffin recipe that's perfect for a healthy snack.
Recipe Link: recipesfromapantry
4. Flourless Zucchini Muffins.
I simply love adding veggies to my muffins. Do you like it too?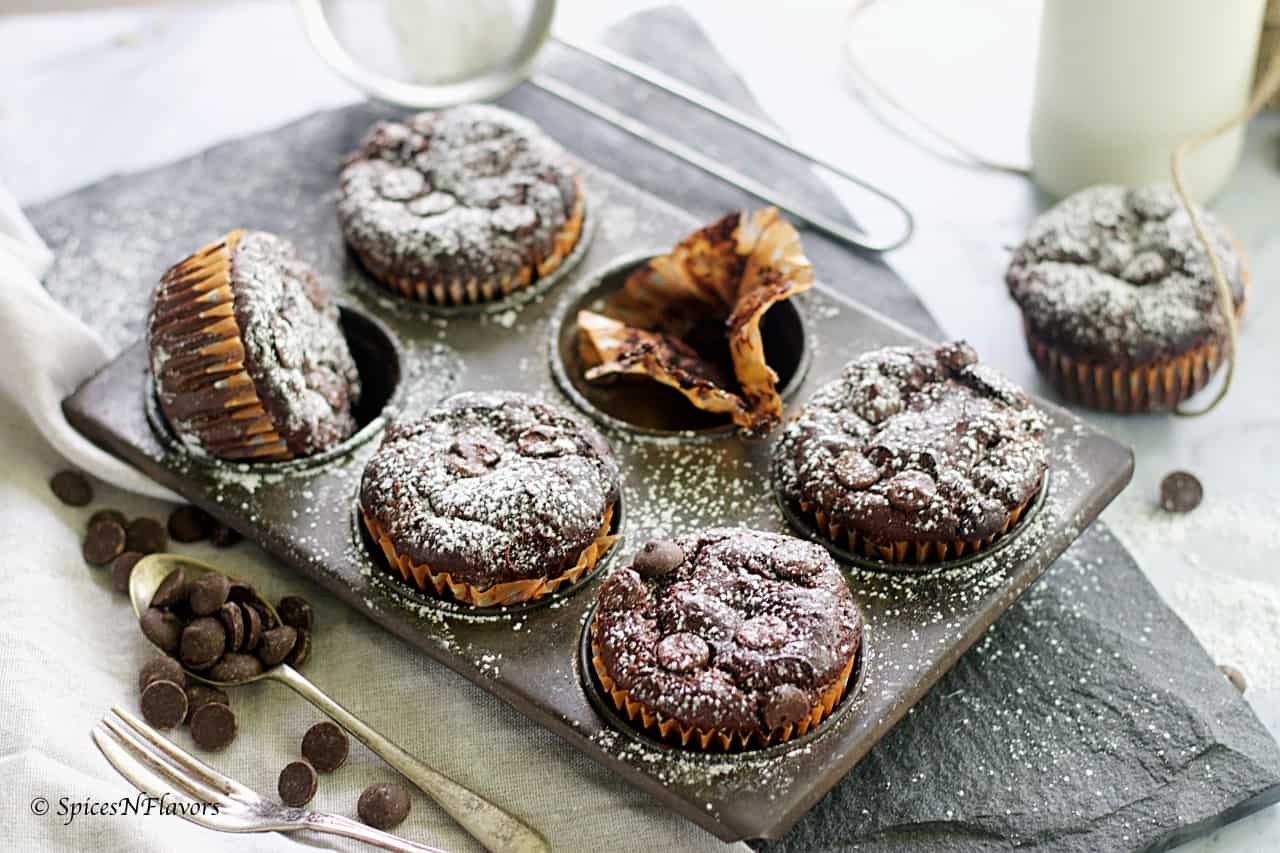 Flourless Zucchini Chocolate Muffins is one of the interesting ways to include vegetables in your kids diet.
Recipe Link: SpicesNFlavors
5. Eggless Quinoa Banana Almond Muffins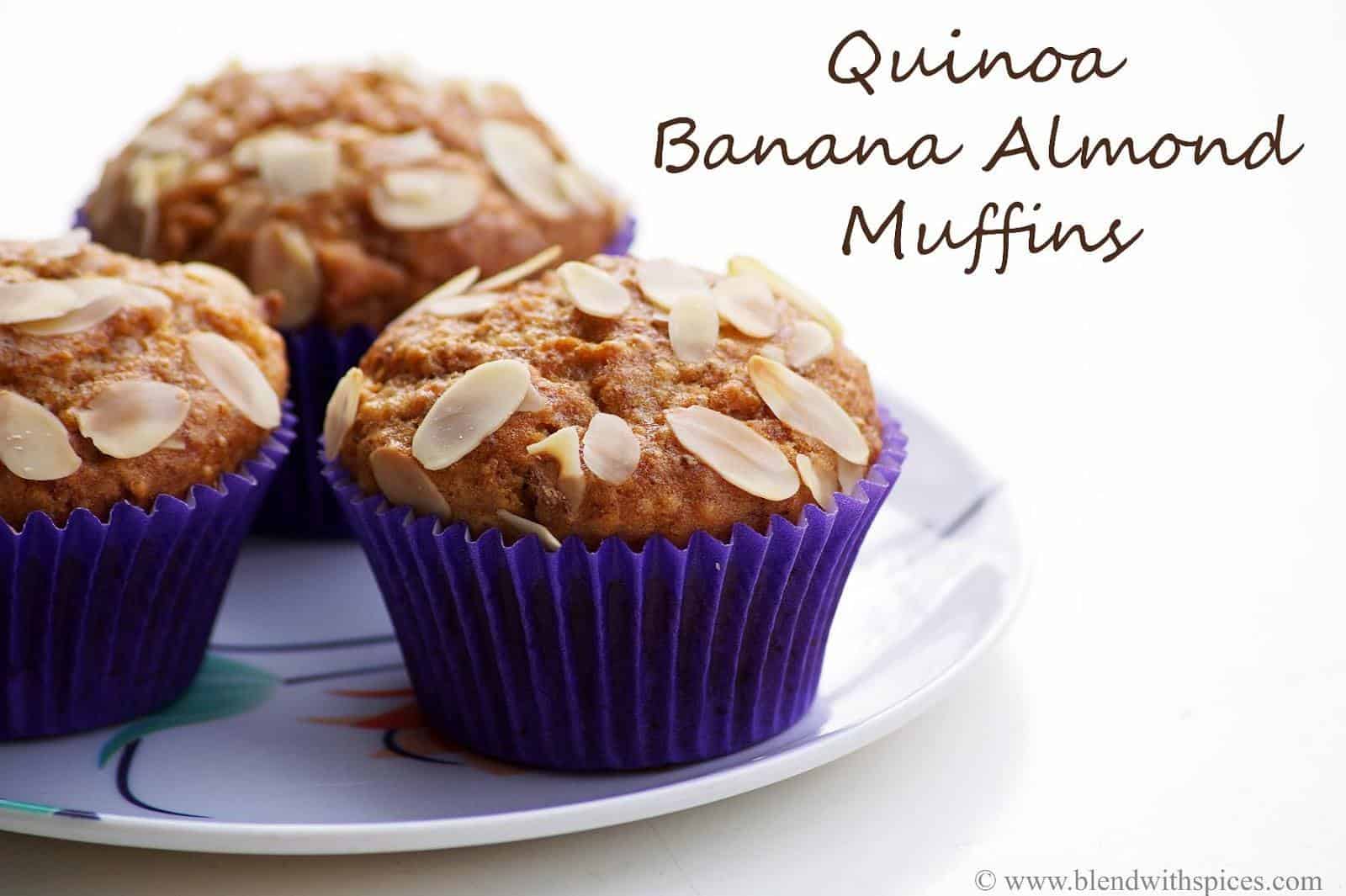 Now thats one healthy abd breakfast bake muffin recipe I must say.
Get the recipe here : Blendwithspices
Cake:
1. Vegetable Cake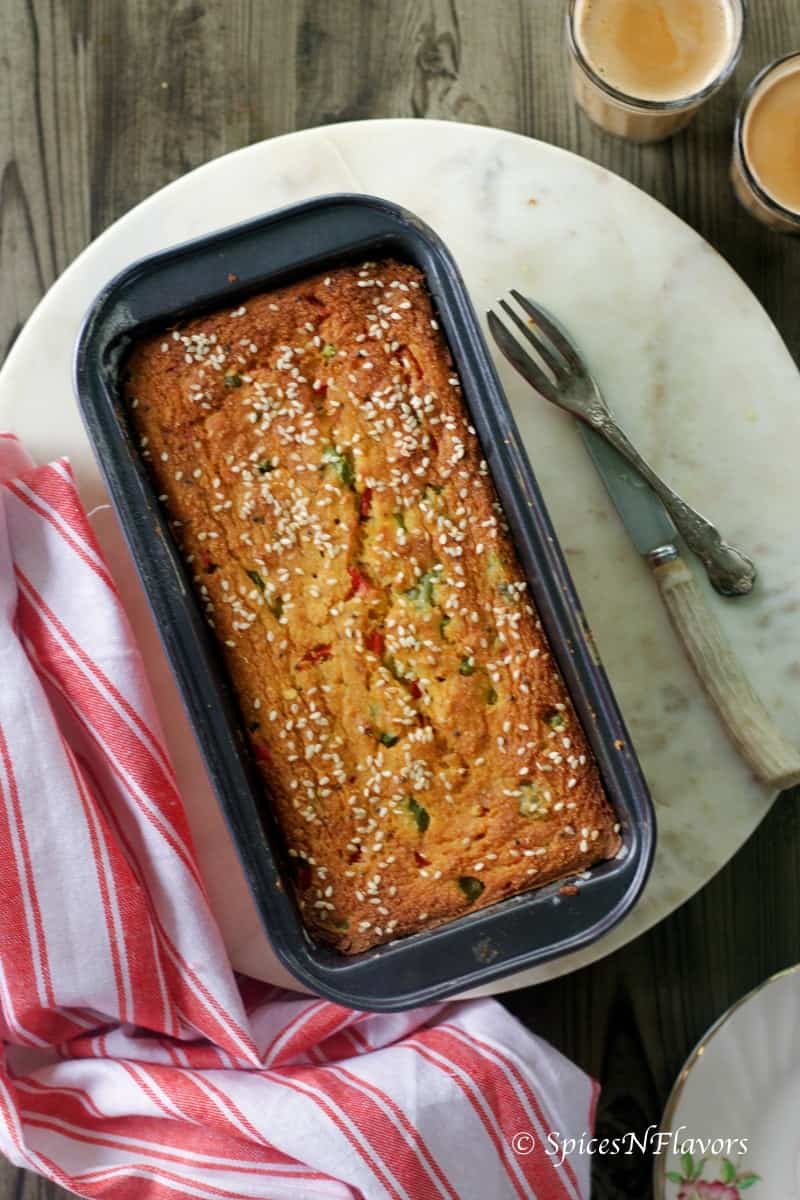 This Indian Savoury Semolina Cake is a simple, easy and healthy cake recipe using semolina and yogurt that is loaded with vegetables and has no butter, eggs, APF or sugar. This healthy vegetable cake is perfect for your back to school breakfast recipes or even lunchbox ideas.
Recipe Link: SpicesNFlavors
Scones
1. Scones - Fruit and Savoury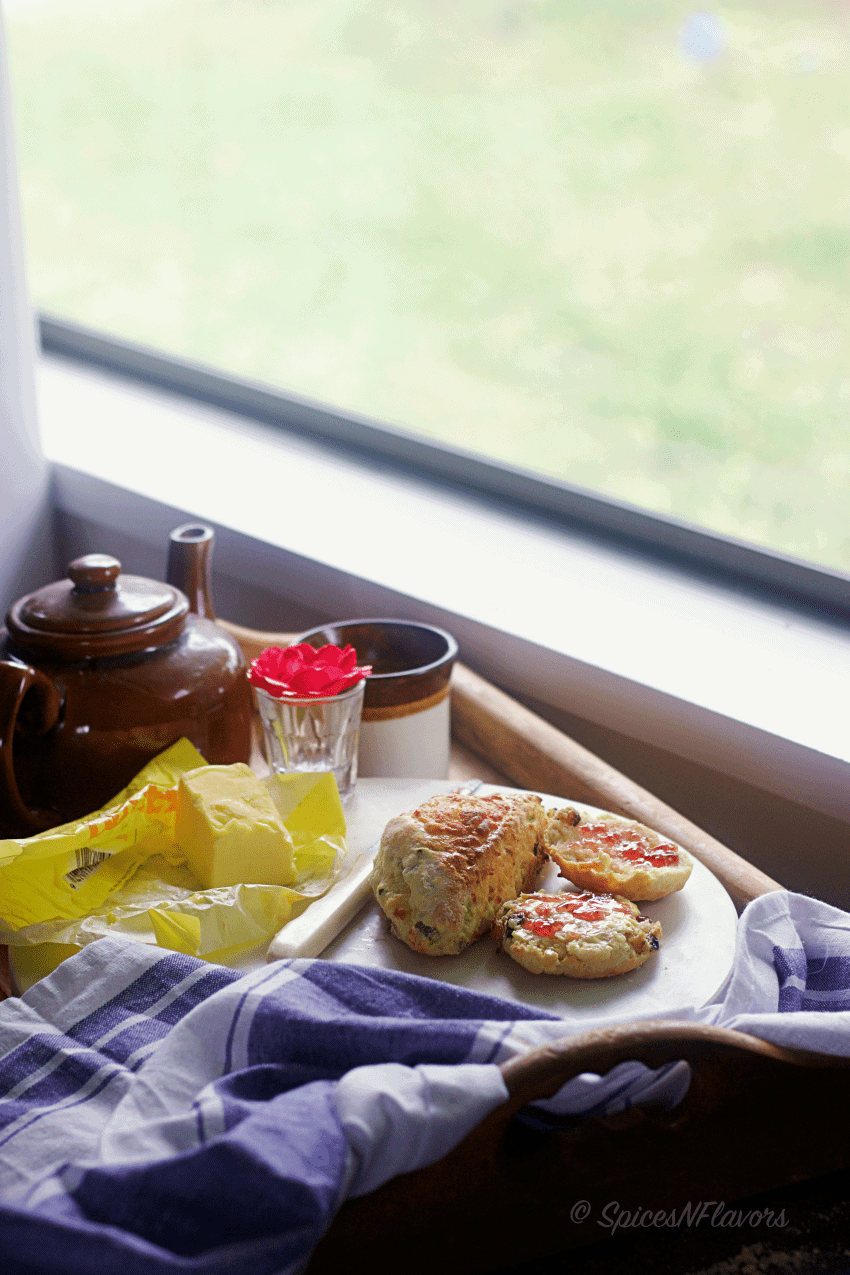 Scones are generally small, round, single portion bread/cake like baked product usually served with tea or coffee. Preferred for breakfast or for evening tea or coffeehouses.
They are usually cut in half and served with jam and butter.
Get the recipe here: SpicesNFlavors
2. Vegan Chocolate Raspberry Scones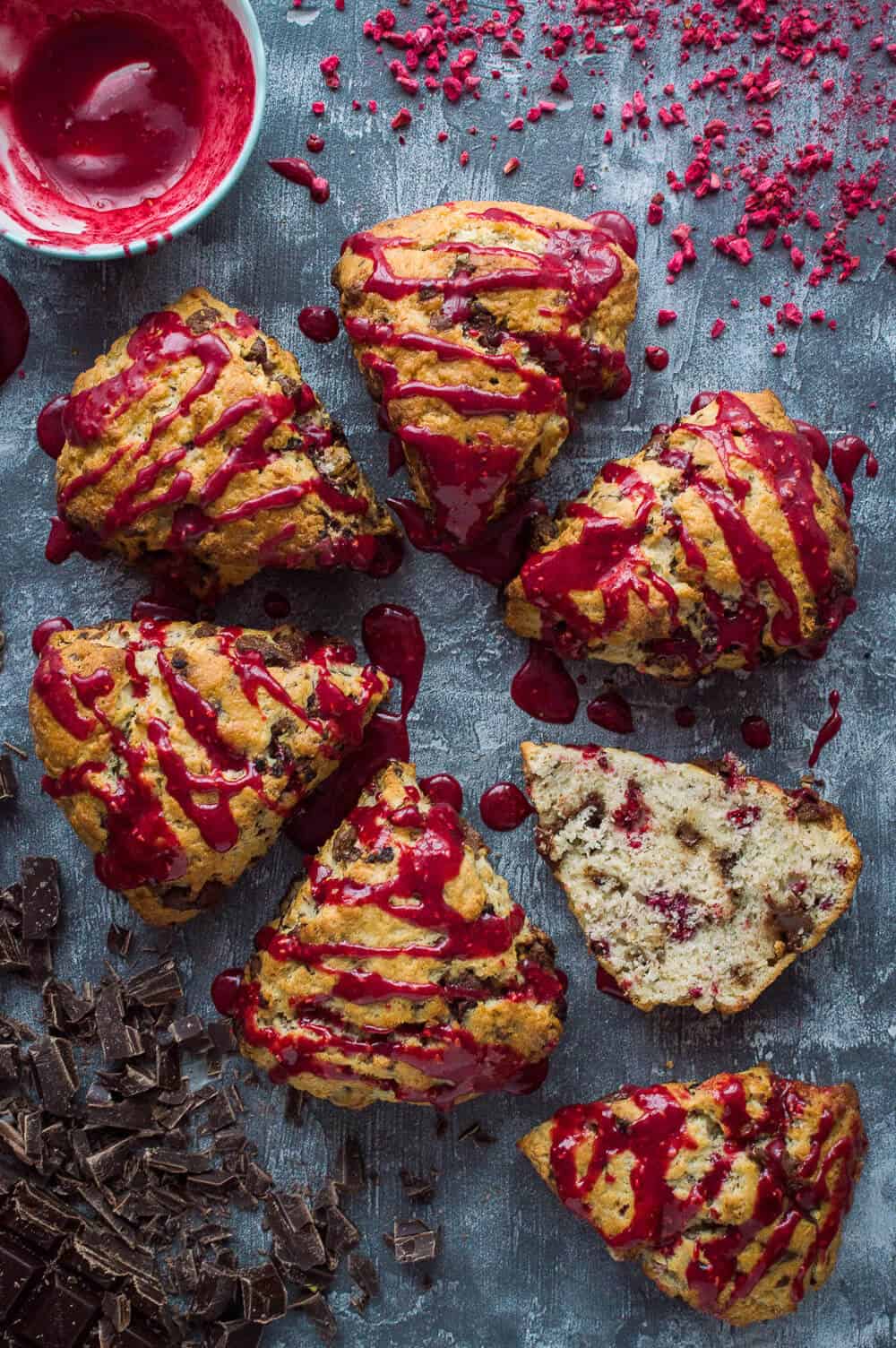 Vegan chocolate raspberry scones – tender vegan scones made with coconut oil and filled with chocolate chunks and raspberries, topped with a raspberry glaze. Easy to make and amazing for breakfast, brunch or a snack!
Grab the recipe from here: DomesticGothess
Bread:
1. Whole Wheat Marbled Chocolate Banana Bread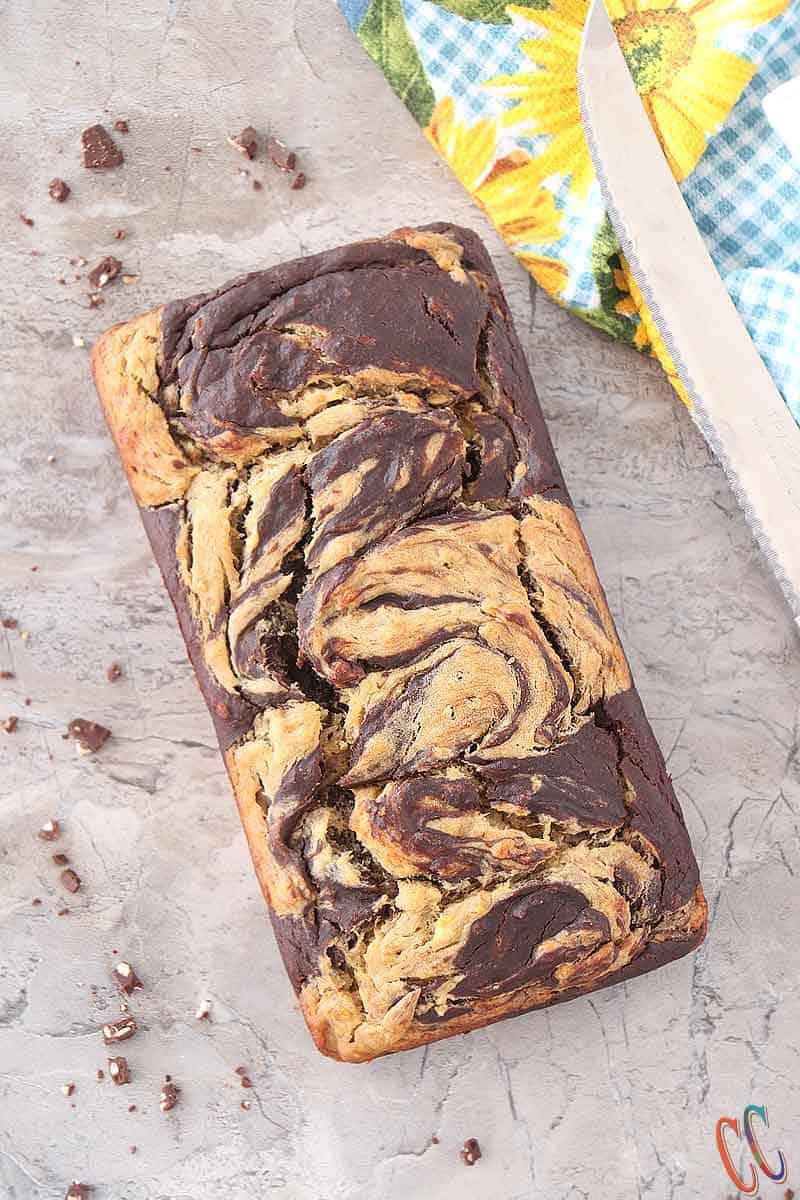 Whole Wheat Marbled Chocolate Banana bread – Dense, Super Moist, Eggless, Vegan, Refined Flour free banana bread swirled with chocolate!!
Get the recipe from here: CookingCarnival
2. Braided Nutella Bread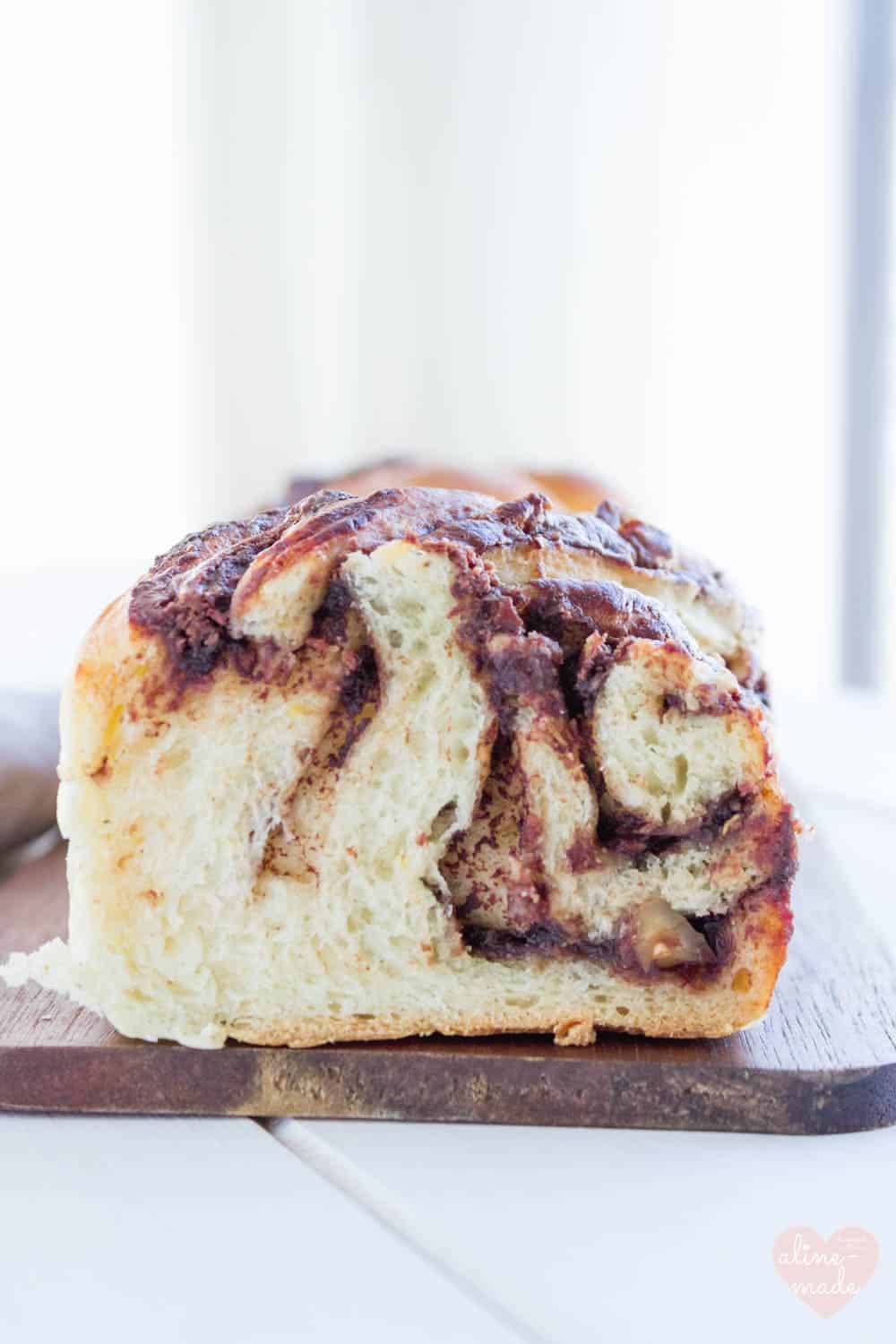 Braided bread is a very typical breakfast in Switzerland, which is eaten most of the time on the weekends. Its soft and fluffy dough consistency is a perfect base for homemade jam or Nutella.
Grab the delicious recipe from here : aline-made
Granola:
How can I not share even one recipe for this amazing thing!! Make it once and forget it for days to come.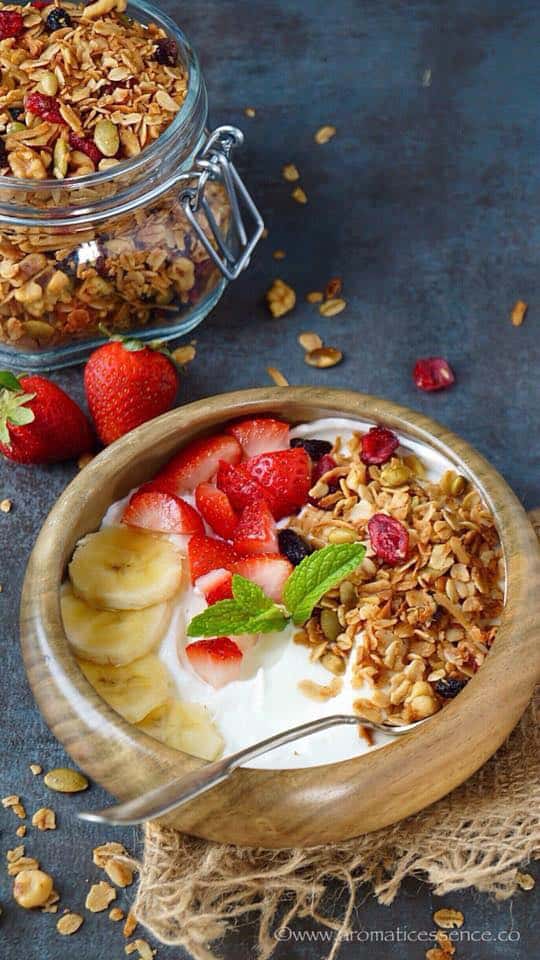 This homemade granola is so easy to make and taste extremely delicious!! Enjoy it with some milk or yogurt and some fresh fruits or simply munch on it as a snack!
Get the recipe: Aromatic Essence
Blueberry Crumble Bars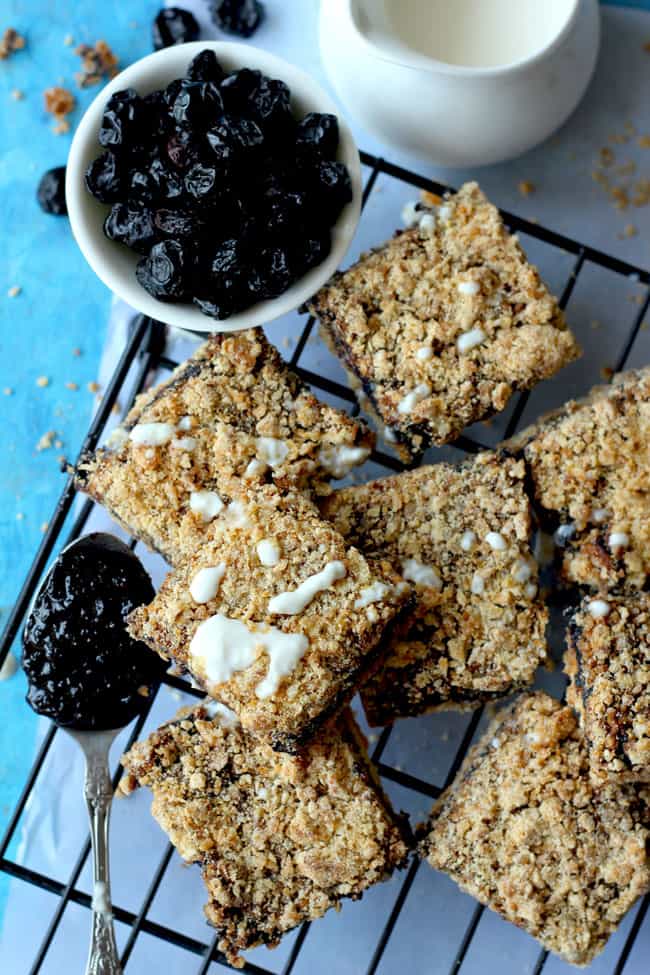 These blueberry crumble bars are the best breakfast cum dessert cum snack. They are perfectly crumbly and filled with the juiciness of the blueberries
Recipe Link: Funfoodfrolic
Rock Buns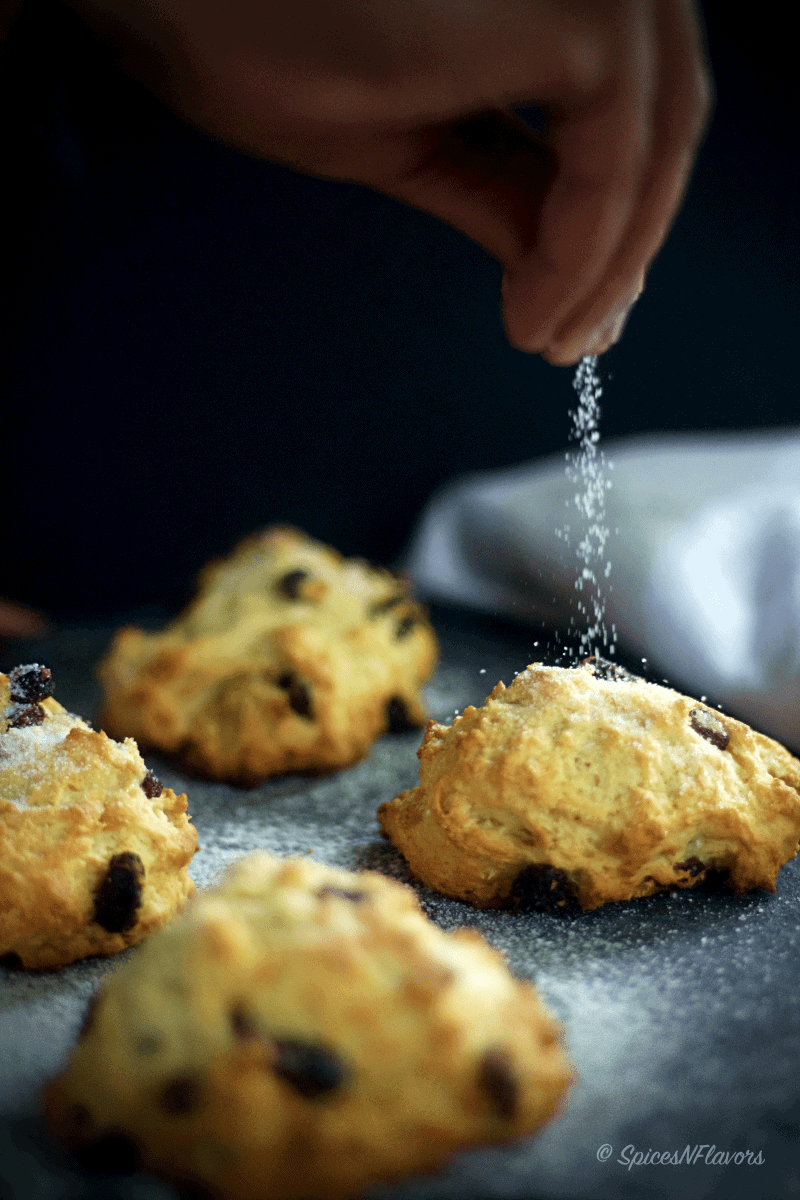 Rock Cakes are so named because they resemble like a rock in shape that is without any actual shape to it. Now don't go by the name it does not taste like a rock though.. 😛 Neither are they hard.. 😀
Get the recipe here: SpicesNFlavors
A good healthy breakfast at the start of the morning keeps me energetic throughout the day.
I am sure all the recipes posted in this post would be super handy to you.
And if you happen to try any of these recipes then do let me know by tagging me, tweeting me or instagram me. I would love to hear from you.
By the way of the entire list Vegan Chocolate Raspberry Scones and Granola are my favourite. Which one is yours?
A perfect collection of breakfast ideas for kids that you must consider pinning for later: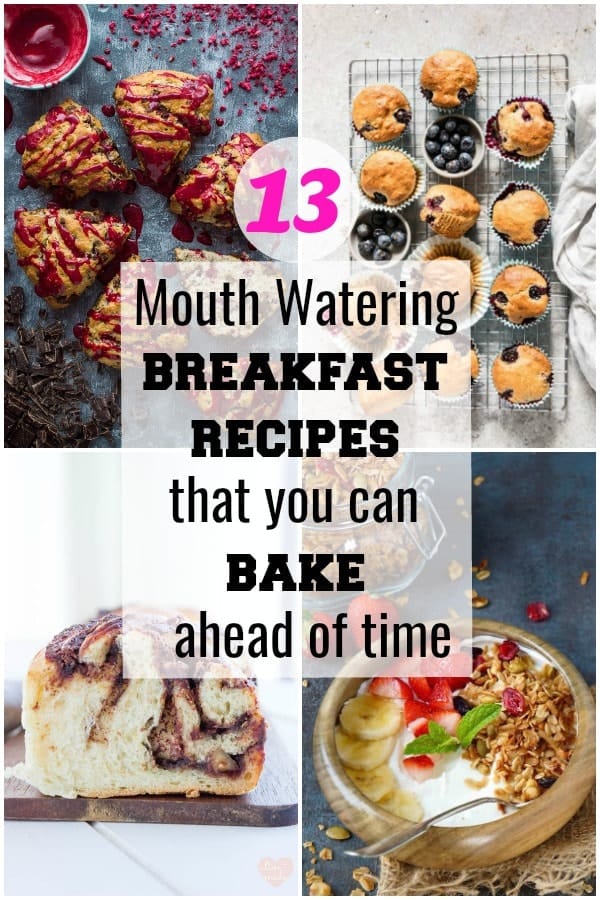 And I will see you soon with yet another recipe
Until then
Hugs
Sushma