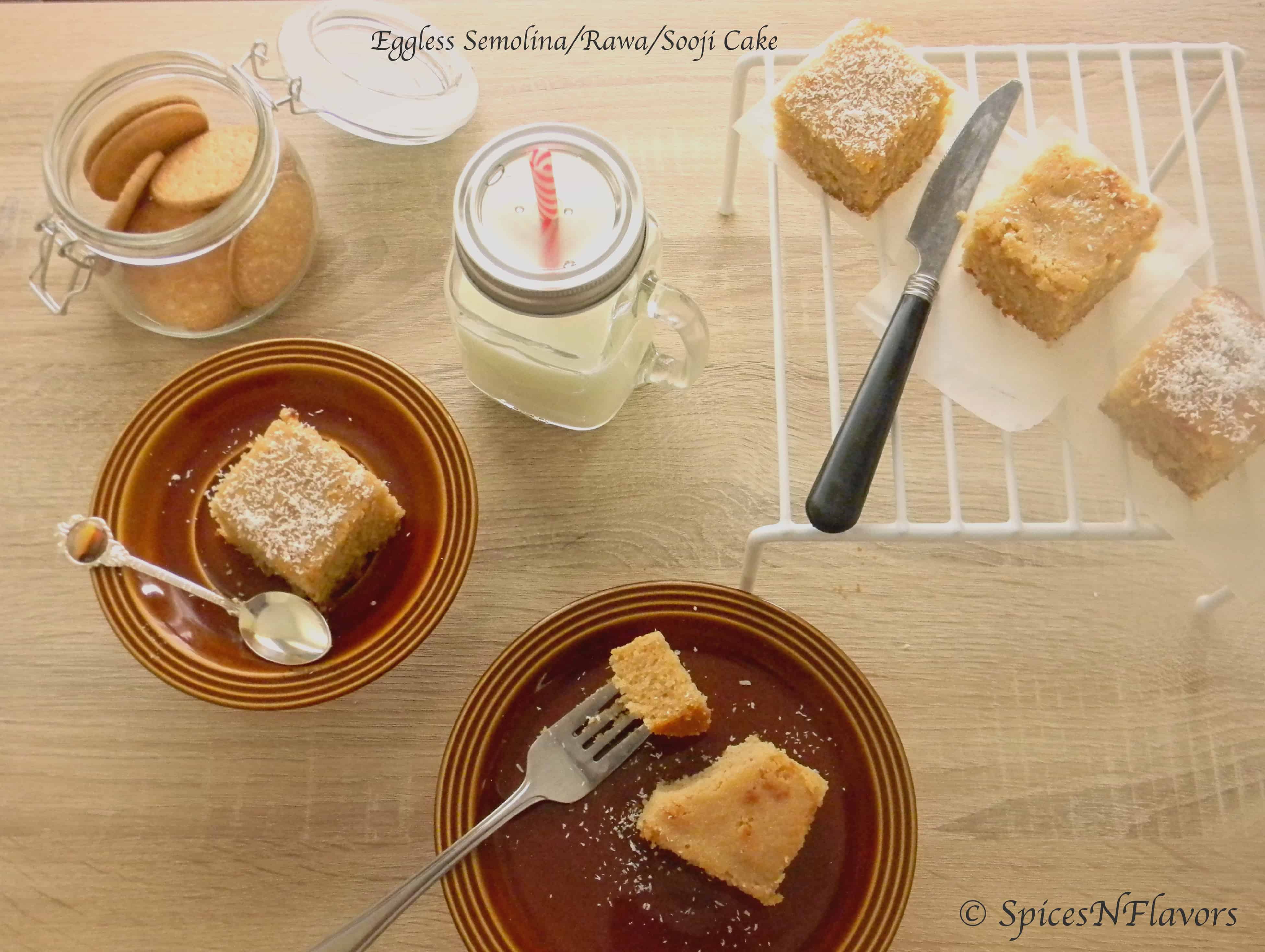 30th April 2014 - Relieved from the services of UCO Bank
30th April 2015 - Aspiring Food Blogger
My journey from a full time employer to becoming a home maker was not easy. Going through all the ups and downs in past year, today to mark the beginning of a new goal I have made this Eggless Semolina/Sooji/Rawa Cake; a perfect beginners cake. You do not require an oven or an electric beater or hand mixer to make this. Also it is Eggless, Maida (All Purpose flour) less and Butter less. What more can you ask for in a Cake!!!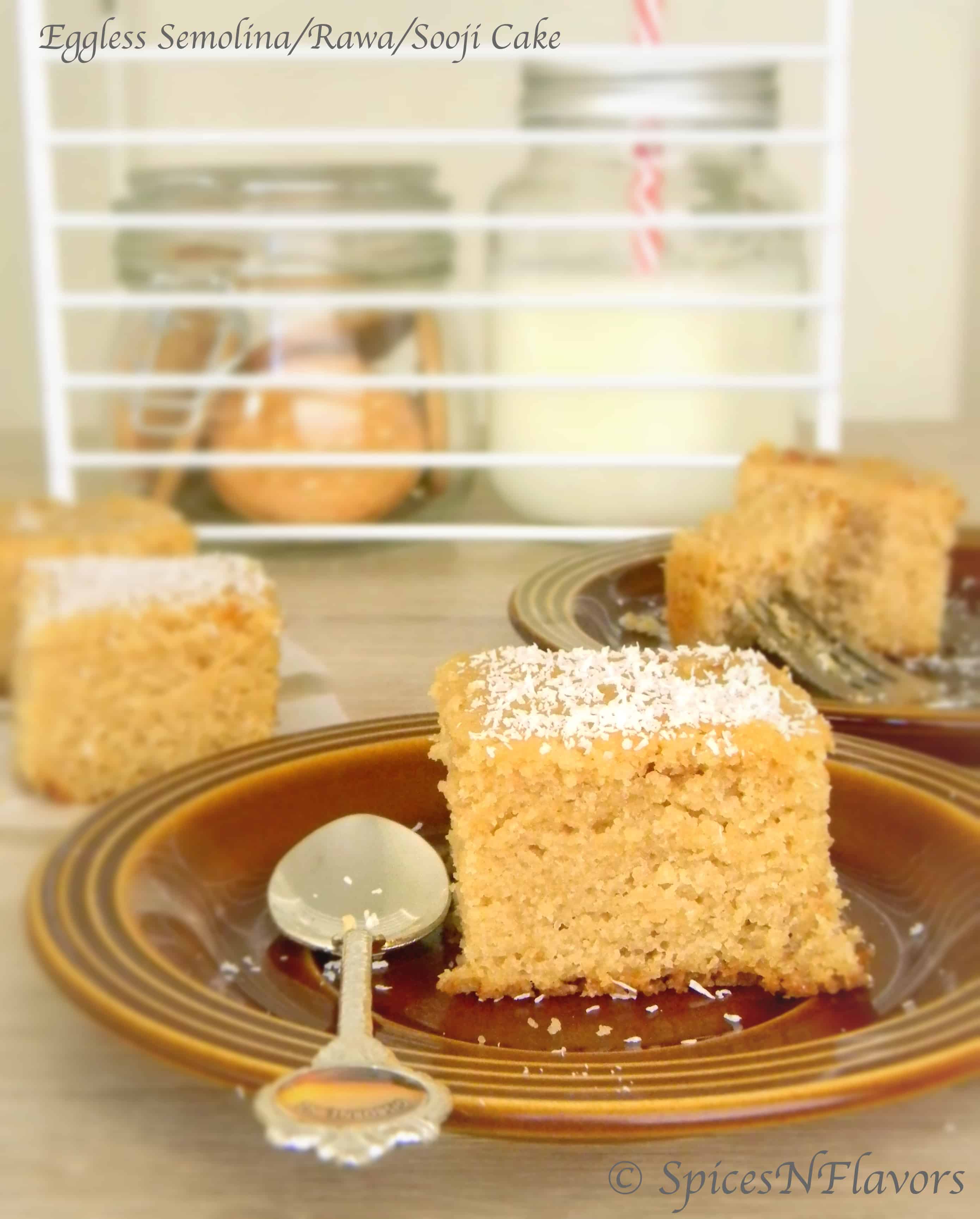 They say some people are born with a silver spoon. I feel I am blessed to be one of them. I did not struggle for anything ever, with good academic score I easily got admission in the best college of the city. And even before the completion of my studies I got an employment in the banking sector. If my career was smooth so was my social life.
Good family, great friends and a bank balance 😉 what more do you want in your early 20's.. 😀
But God had some other plans.. mmmm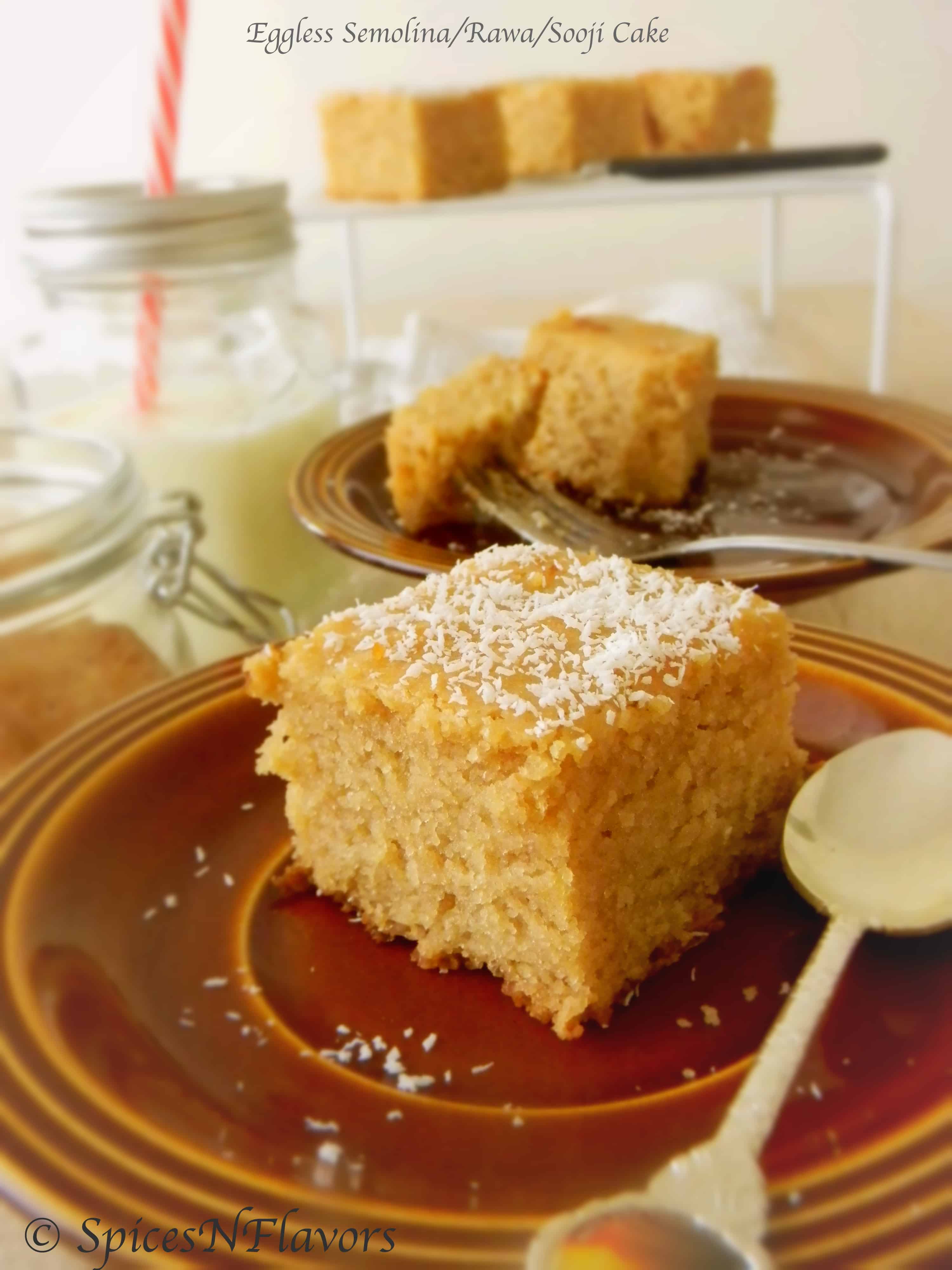 Got married and flew down with Him to Christchurch. A very peaceful and calm city, but wait did you know I was brought up in Mumbai, Maharashtra, India. So imagine what would happen if a Mumbaikar settles in a calm and peaceful city. Right.. It was very difficult for me to adjust, used to cry day and night, always gloomy, sad faced, moody and would get upset at everything. (Must appreciate His patience.. 🙂 )
So slowly started diverting myself in different arenas. Started cooking, knitting, quilling and what not. And finally the day when I had baked this Rawa Cake for the first time, that was the day when I thought of actually sharing my views with like minded people and that was the day that gave birth to my Blogging keeda.. 😀
It took me like what 5 months to finally pen down my views, inspirations, thoughts, ideas through the medium of Food.. 😀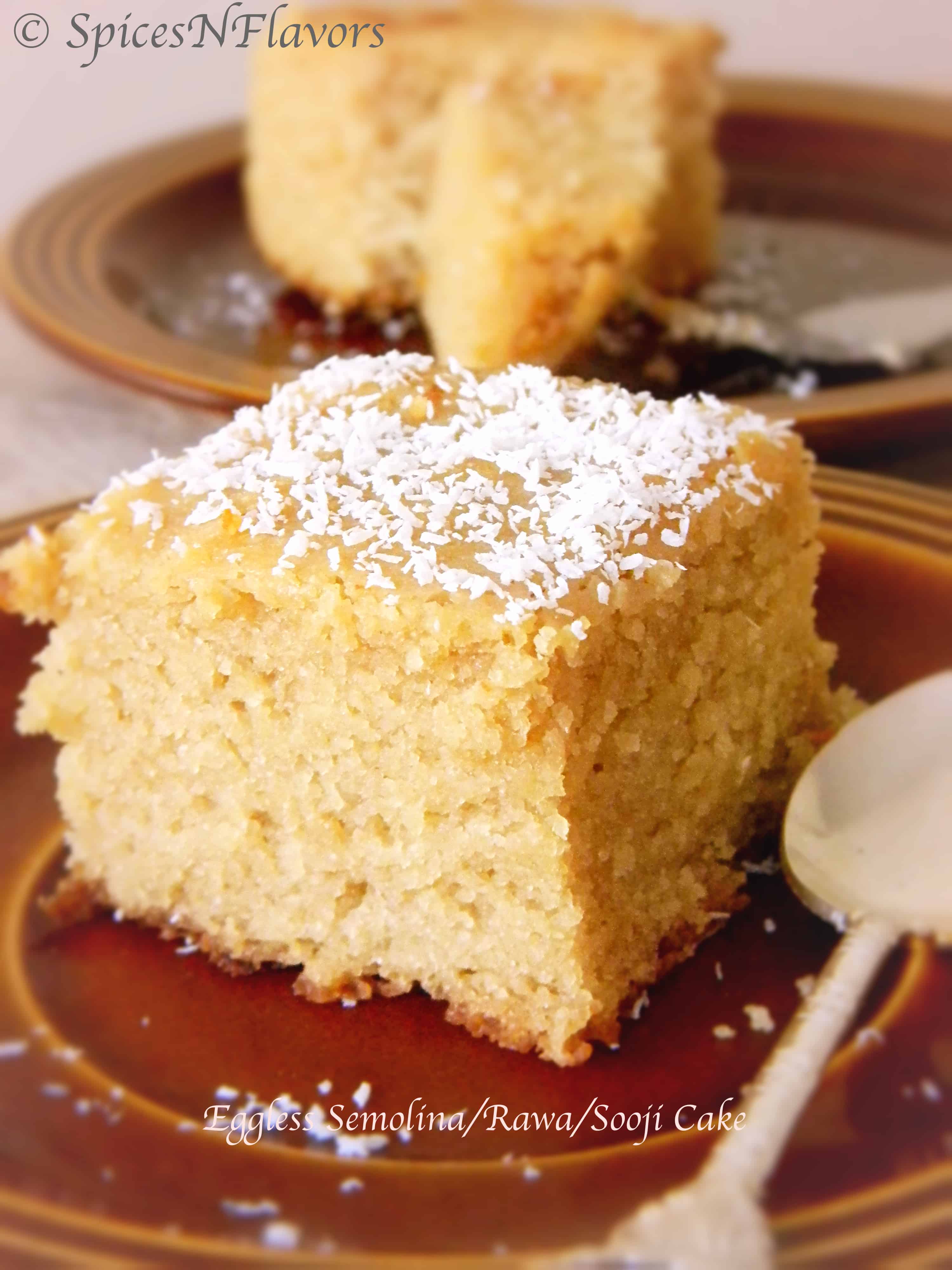 And through this phase if there is one thing that has grown even more strong then that is my relation with my friends and naturally also with HIM. Their support and encouragement pushed me even further to start with this Blog.
Little things you do for me and nobody else could make me feel Good (vodafone advertisement) - Yes Pradnya Namjoshi(my friend from 9 years now) is the one to stand by me whenever I slipped my step. And she is the one to introduce me to the world of cakes. I used to hate cakes, but she made this cake and forced me to taste and I just finished off the entire cake. And she also shared this recipe with me.. Cool na. 😉
This is a perfect beginners cake, my very first bake. Call it beginners because you don't need to worry about wet and dry ingredients. No over-beating tensions. With basic ingredients available on the kitchen counter this cake takes hardly any time to bake. You can make this in a pressure cooker, microwave convention mode and of course also in an oven.
The crispy layer in the outside giving way to a melting smooth piece of bite in the inside, this cake is surely a must try one. The aroma filled kitchen and the bite of a freshly baked cake to go along with your tea - A perfect ME time. Enjoy this at any point of time.
Here is what you will need to make them..
Prep Time: 10 mins          Baking Time: 40-45 mins           Makes: 16 pieces
Ingredients:
2 cups semolina/sooji/rawa
1 cup curd/yoghurt
1 cup milk
1 and 1/2 cup sugar
1 and 1/2 tbsp ghee/clarified butter
1 tsp baking soda
1/4 tsp vanilla essence
Method:
Mix milk, ghee and sugar in a mixer until smooth.
Transfer to a bowl and add all the other ingredients. Mix it properly.
Bake at preheated oven of 180 degree celsius for 40-45 mins in a dusted cake pan until a skewer inserted in the centre comes out clean.
Serve warm. Enjoy with friends and family..
Isn't it literally a Cake walk!!!
Variations:
You can add nuts of your choice, tutti fruity for the crunchiness.
Almond essence or cardamom powder can also be used instead of vanilla essence.
Top with chocolate ganache for a bakery style cake look.
Tip/s:
Always add baking soda towards the end. Mix and bake immediately.
Notes:
I have used a square cake tin today but cake pan of any size or shape can be used.
The temperature setting in microwave convention remains the same.
For pressure cooker, first heat the cooker along with the separator plate on high flame for 10 mins without the whistle. Lower the flame to medium, place your cake mould on medium flame for 30 mins, check and again bake for 10 mins.
Cooking soda can also be used instead of baking soda
Top with chocolate ganache or dust with icing sugar or enjoy it plain, the choice is yours or top it with some desiccated coconut like I did. A perfect beginners cake.
Happy Baking!!!
Sushma