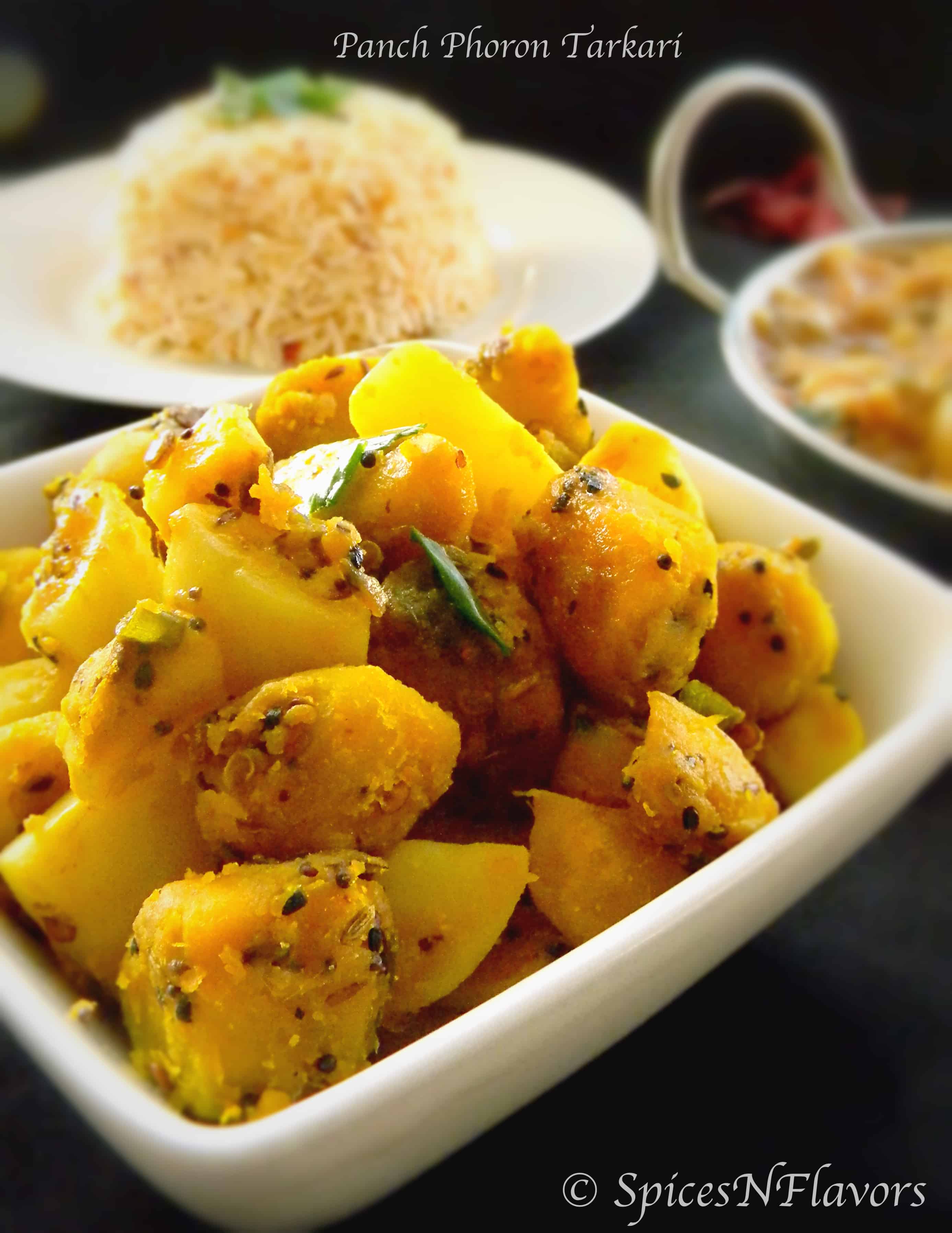 #SpicesNFlavorsofIndia
If there is one particular recipe of Arunachal Pradesh that I could find all around then it has to be this Panch Phoron Tarkari. A very easy, simple and quick to make side dish that was so tasty that I ended up eating it straight away from the pan. Had made this as a side dish for my Arunachal Pradesh week to go along with Karzi (Rice flavoured with spices and cheese) and Egg Tadka Dal (Cooked Lentils seasoned with spices and eggs). Also had made Thenthuk - hand pulled noodle soup.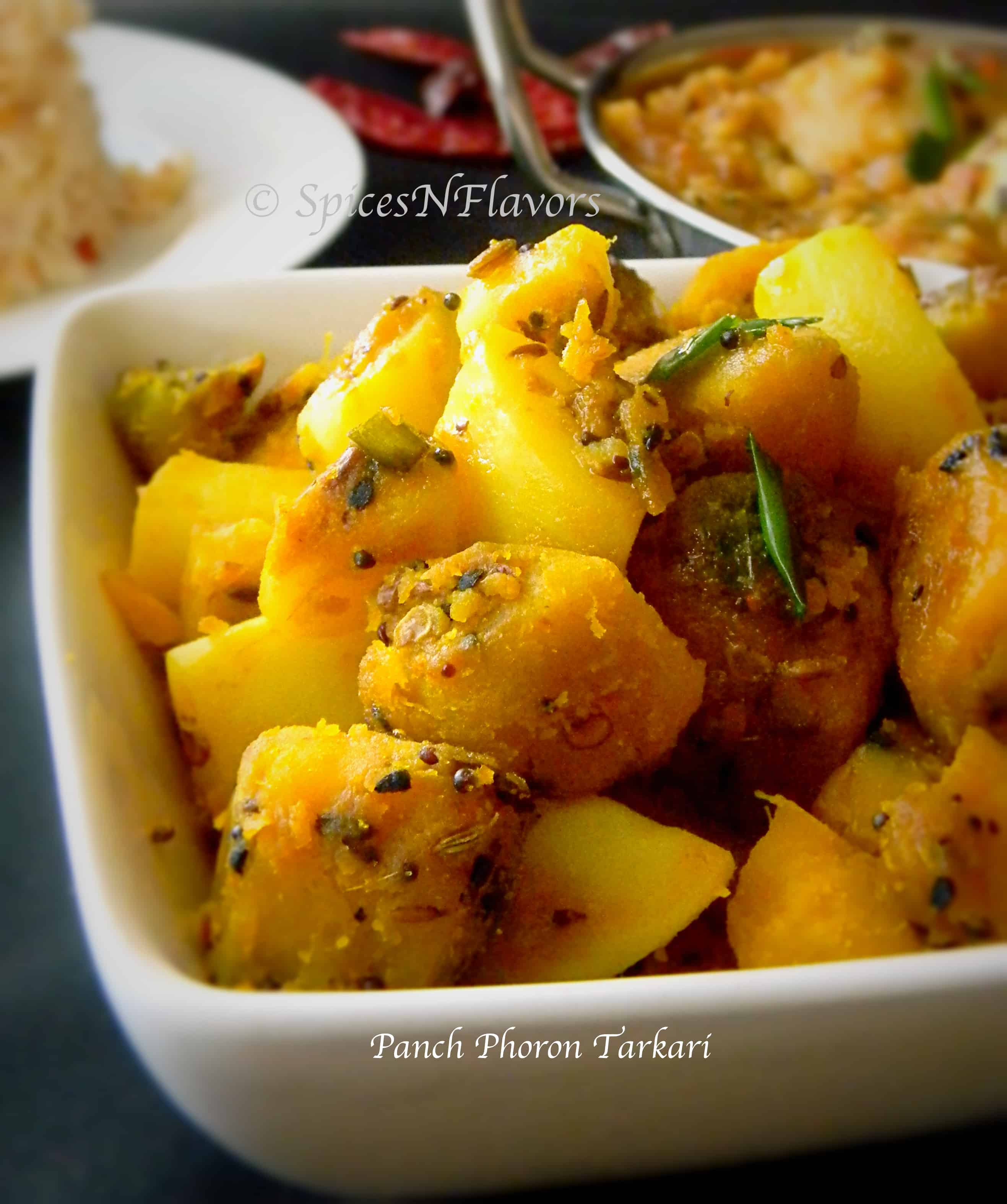 Trying out new dishes and cuisines is building my interest in cooking. You know I am that kind of person who easily loses interest in one particular thing. It is this keeda in me for trying out new things is what keeping me on this blogging spree as well.. There has to be something new, something exciting, something adventurous in our lives.. If I ask HIM he will surely say trying out your dishes in your early days of cooking was an adventure in itself.. 😀 lol.. Totally agreed.. You wont believe I seriously did not know the difference between toor dal and chana dal..
That was then and this is now.. A long way.. Learned it in hard way.. now he looks forward for my trial and experimented dishes.. 🙂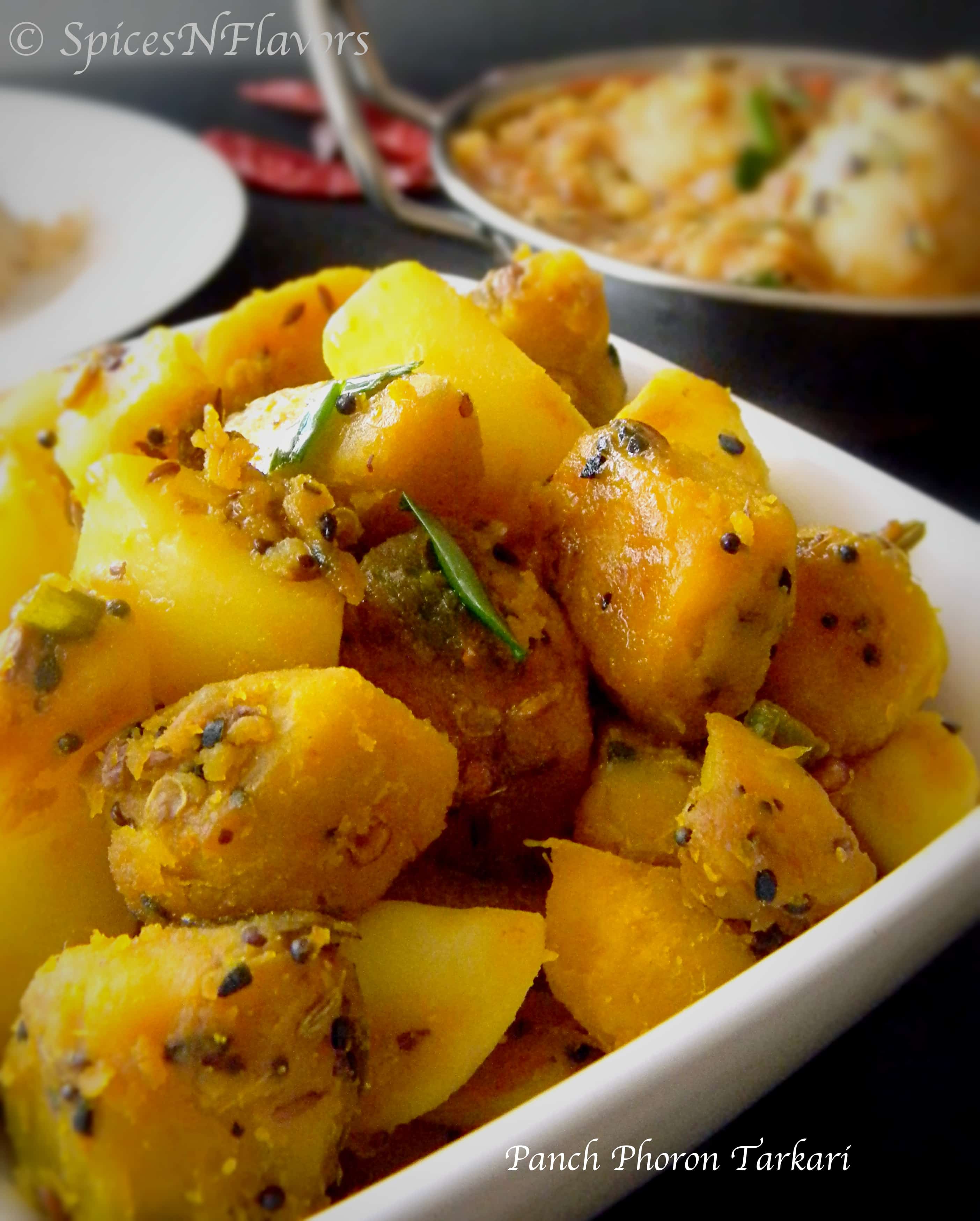 This vegetable is so named because it uses a blend of five specific spices to add to the flavour. The recipe also calls out for eggplant but since He is allergic to eggplants I have not used it.
Recipe adapted from here.
Panch Phoron :
It is nothing but combination of five spices taken in equal quantities and mixed together. There is no need to roast it and grind it, just mix and use. It is a very famous spice mix combination of not only north eastern states of India but is also very popular amongst the West Bengal.
You will need
1/2 tsp mustard seeds
1/2 tsp fenugreek seeds
1/2 tsp fennel seeds
1/2 tsp cumin seeds
1/2 tsp onion seeds
Just mix them together and your panch phoron spice mix is ready. No need to roast or grind them. Just mix them and use.
Some people use a little less amount of fenugreek seeds as it gives a bitter taste to the dish. But panch phoron means using equal amounts of the said five spices in your dish.
Ingredients: (Serves 2-3 people)
100 gms pumpkin, diced
2 large potatoes, diced
1 large eggplant (I have not used it)
2 tsp panch phoron
2 dry red chillies, broken with hands
2 bay leaves
2 green chillies chopped
1tsp turmeric powder
1 tsp cold milk
1/2 tsp sugar
1 tsp salt or to taste
2 tbsp oil
Water
Method:
Heat oil in a pan. Once hot, add in the bay leaves and panch phoron mix. Saute and add in the chillies.
Once aromatic, add in the veggies, sugar, salt, turmeric powder and mix well.
Pour about 1/2 cup water and milk. Cover and cook till the veggies are soft, tender and cooked. If needed add in more water while cooking.
Serve hot with roti, phulkas or rice
Enjoy this with your family and friends..
Happy Cooking!!!
Sushma