Microwave Hacks - 8 New Genius and Practical Microwave Hacks. Yes this post is all about those Microwave Hacks that you can definitely use on a regular basis in your kitchen and these hacks would surely make your life easier.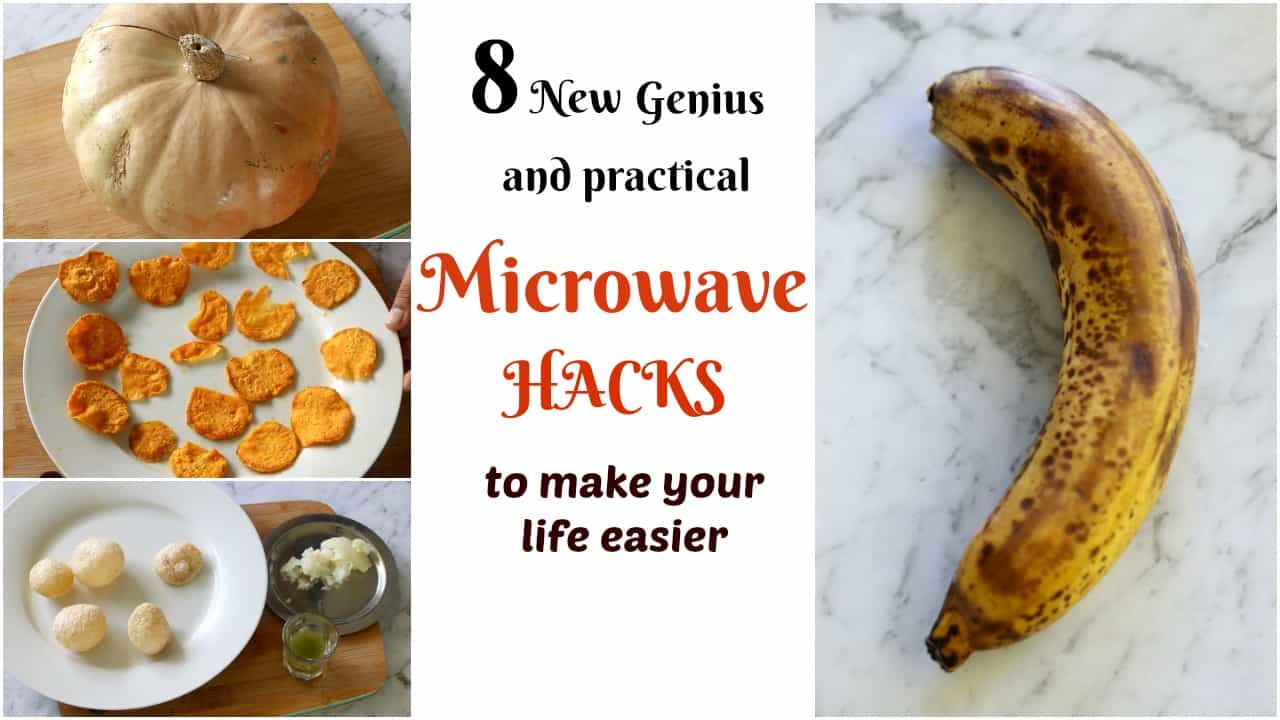 Microwave Hacks - Do you consider cooking in Microwave healthy or unhealthy??
If you ask me then anything in moderation is always good for you. Its not that you are gonna eat food that is cooked in microwave daily.
Plus this post is about Microwave Hacks. Yes it does have one or two tips or hacks which involves cooking but then its not a daily affair I can guarantee it to you for sure.
What are your thoughts on Microwave cooking? Do comment below and share your it with me.
So lets get started with our 8 new genius and practical Microwave Hacks that will make your life easier..
Watch the video its much better than reading the entire post 😉
Hack One: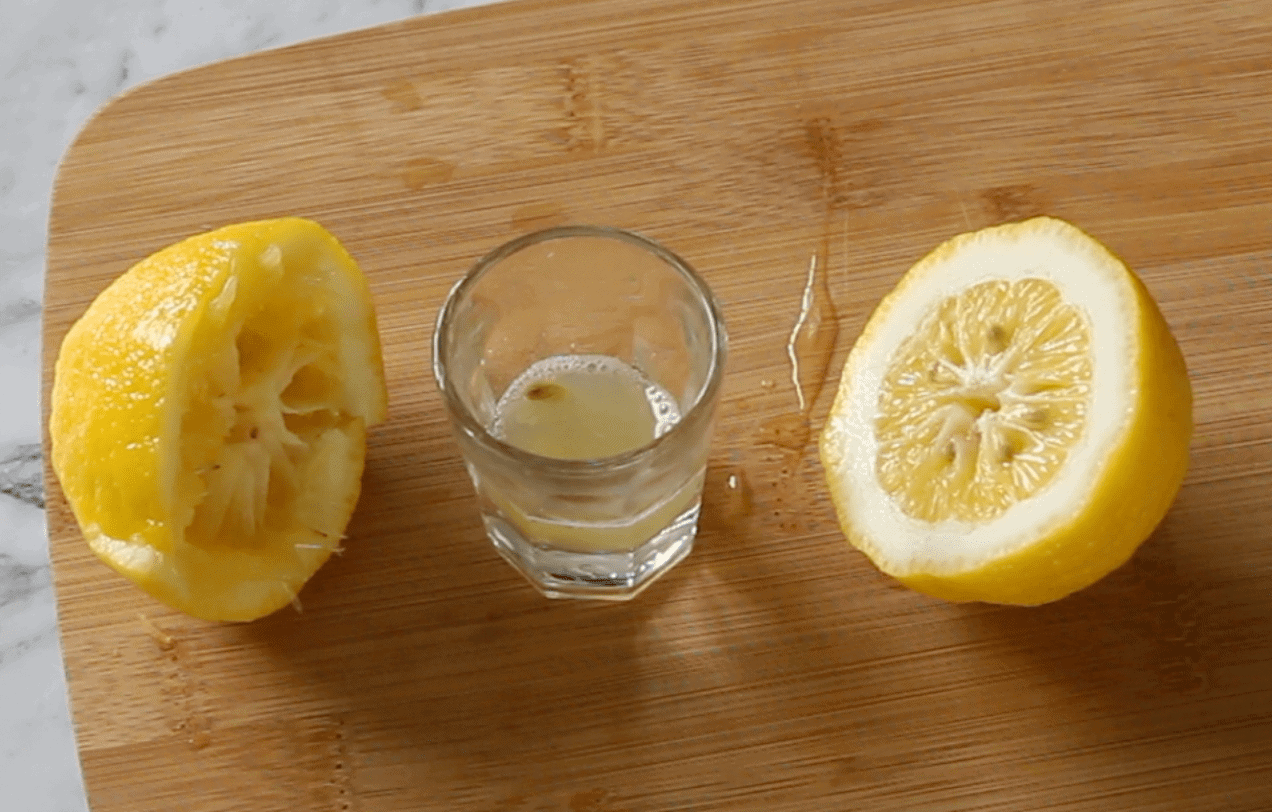 Extracting maximum juice from a lemon
If you are based outside of India you know that the lemon that we get here comes with a hard skin and it is at times difficult to extract the juice.
Just microwave it for 30 sec and you will see how easy it is.
Hack Two:
Easily cut a pumpkin and remove its skin too by microwaving it for a minute.
If you wish to cut a whole pumpkin then it may require additional time.
Hack Three
Sweet potato chips
Making chips in microwave is super easy. Just cut a thin slice of whatever veggies you want like sweet potato, kale, broccoli or potatoes.
Add a tbsp of oil and salt to taste mix it up and line it on a microwave safe plate in a way that it is not overlapping.
Microwave for a minute. Remove the plate out and turn the slices and repeat the process until it is cooked and crisp.
It took me a total of 3-4 minutes to make the sweet potato chips. A crispy and chewy chips all ready.
Hack Four
Paal Koova.
Making Indian sweets in a Microwave is super easy.
Ingredients:
1 (14 oz) condensed milk tin
2 tbsp yogurt
1 tsp ghee
1/2 tsp cardamom powder
For procedure check my video - 8 new genius and practical Microwave Hacks.
I have also made other sweets like Karachi Halwa and Chocolate Diya in a microwave. Do check them out too.
Hack Five
Ripe Bananas
Wish to make your favourite Banana Bread Recipe or my Flourless chocolate muffins and do not have a ripe banana, don't worry just microwave the banana for 30 sec to 1 min depending upon how ripe you want it to be.
Hack Six
Chocolate Banana Microwave cake
Making a cake in Microwave is super easy
Ingredients:
Wet Ingredients
1 ripe banana mashed
2 tbsp oil
1 tbsp nutella (optional)
1/4 cup milk
1 tsp vanilla essence
Dry Ingredients
1/3 cup maida
2 tbsp cocoa powder
1/3 cup powdered sugar
1/2 tsp baking powder
a pinch of salt
Method:
1. Mix all the wet ingredients in a bowl and dry in another bowl.
2. Make a well in the dry ingredients and add the wet to it.
3. Combine and transfer to a greased microwave safe dish and microwave for 1 min and 30 sec. Do a toothpick test if it comes out clean then you are good to go and if not repeat it after every 30 sec.
It took me a total of 3 mins to make these.
Check my video for this - 8 new genius and practical Microwave Hacks.
Hack seven
Morning rush want to make boiled eggs?
Take a bowl filled with water. Add two eggs and salt to taste. Microwave for flat 5 mins and your boiled eggs are ready.
Hack Eight
Wish to make pani puri and do not want to deep fry the puris.
Simple microwave the puri for 30 sec to 1 min and enjoy guilt free pani - puris.
Notes:
The timing mentioned in all the hacks may vary as every Microwave is different. The first time you will have to do a trial and error to see what timings work for your Microwave.
I hope you liked my Microwave Hacks and would give it a try in your kitchen. Do let me know which one was your favourite.
Also you can let me know your views by tagging me, tweeting me or instagram me. I would love to follow you and your posts.
Pin it for later:


I will see you soon with another recipe
Until then
Hugs
Sushma