Eggless Spinach Muffins is one of those recipes that is so easy to put together and at the same time is a healthy, nutritious and delicious muffin recipe that is one of the best way to introduce greens in your kid's diet.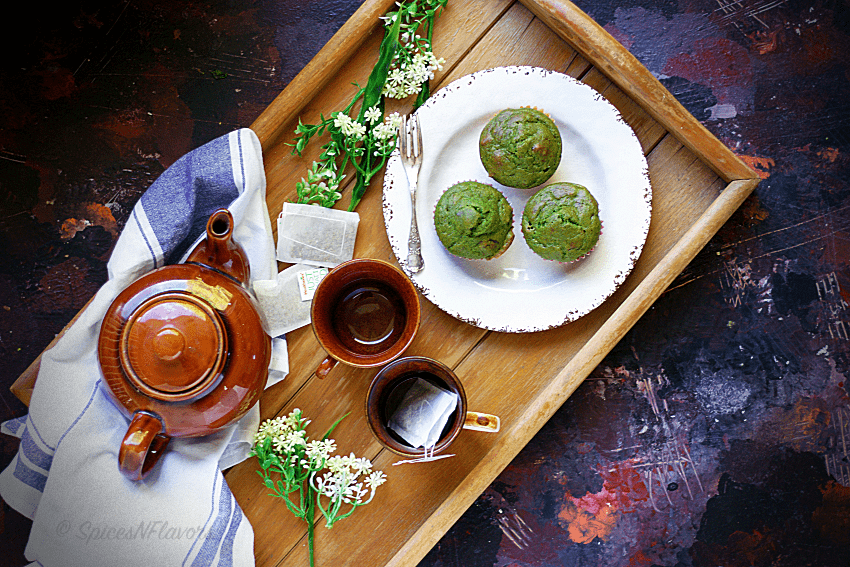 These Eggless Spinach Muffins are kind of a grab and go muffin recipe. Make a big batch, freeze and when you are ready to eat just microwave it for few seconds and ta da your breakfast is ready.
Breakfast is the most important meal of the day to me. You might remember it from my Black Forest Cake Smoothie recipe.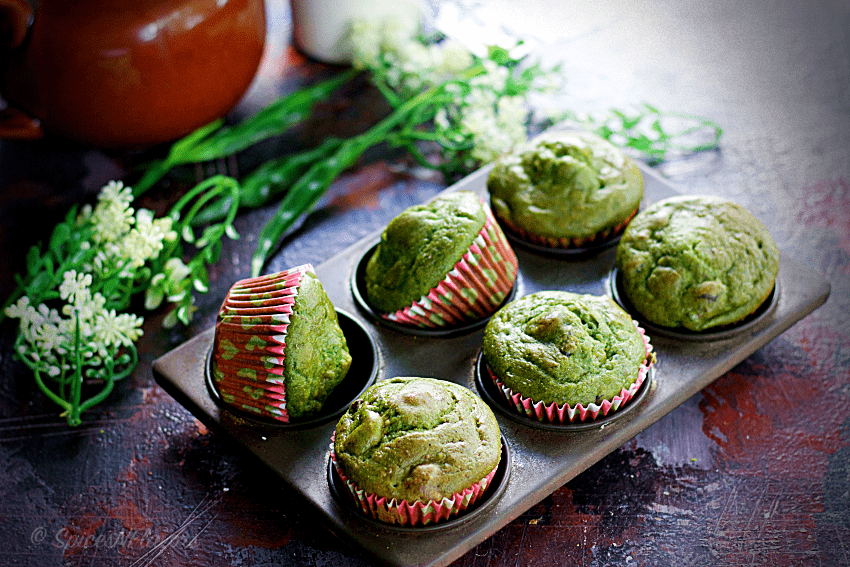 I clearly remember there was a time when, the moment I brushed my teeth early in the morning I needed to have a glass of (Milk) Boost right away or else I used to take the entire house by storm. But now that I am a mom myself I take care of my family first and then somehow manage time for myself.
Its now that I truly understand the value of my Mother; its now that I respect her even more than ever.
May be thats how life is!!
How is your motherhood experience?? What changes are you feeling?? Comment below and let me know..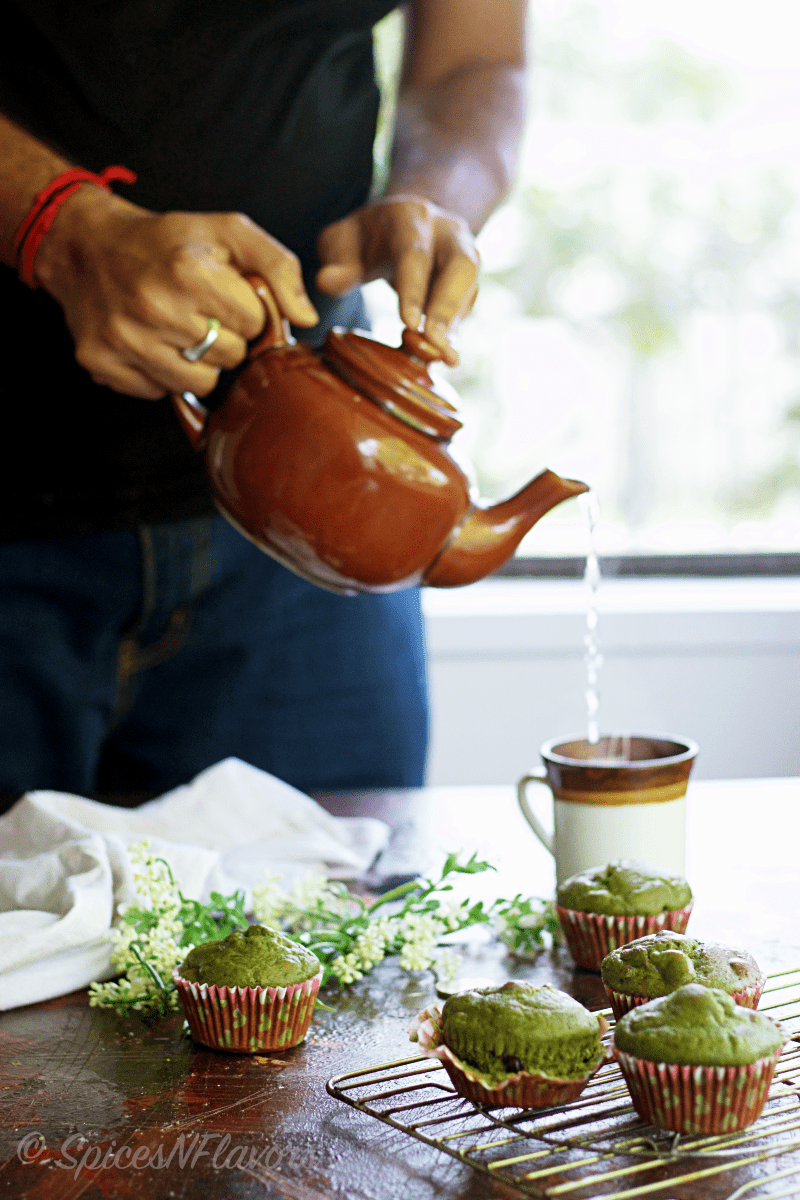 And that is when these Eggless Spinach Muffins that comes handy. Wondering how?
Hmmm.. I am sure most of you mommies might not be finding enough time to sit and enjoy hot tea in the morning or enjoy your breakfast when you are multi-tasking.
So what do we do?? Relax and just take a bite of these muffins and continue doing your work at the same time.
These are nutritious as I have added multigrain atta (flour) in these eggless spinach muffins and ofcourse these are loaded with the goodness of Spinach. If you have time just read my Green Smoothie recipe wherein I have talked about benefits of green leafy vegetables for us.
And its one of the best ways to incorporate greens in our kid's diet.
So its a win win situation for we mommies.. Don't you agree??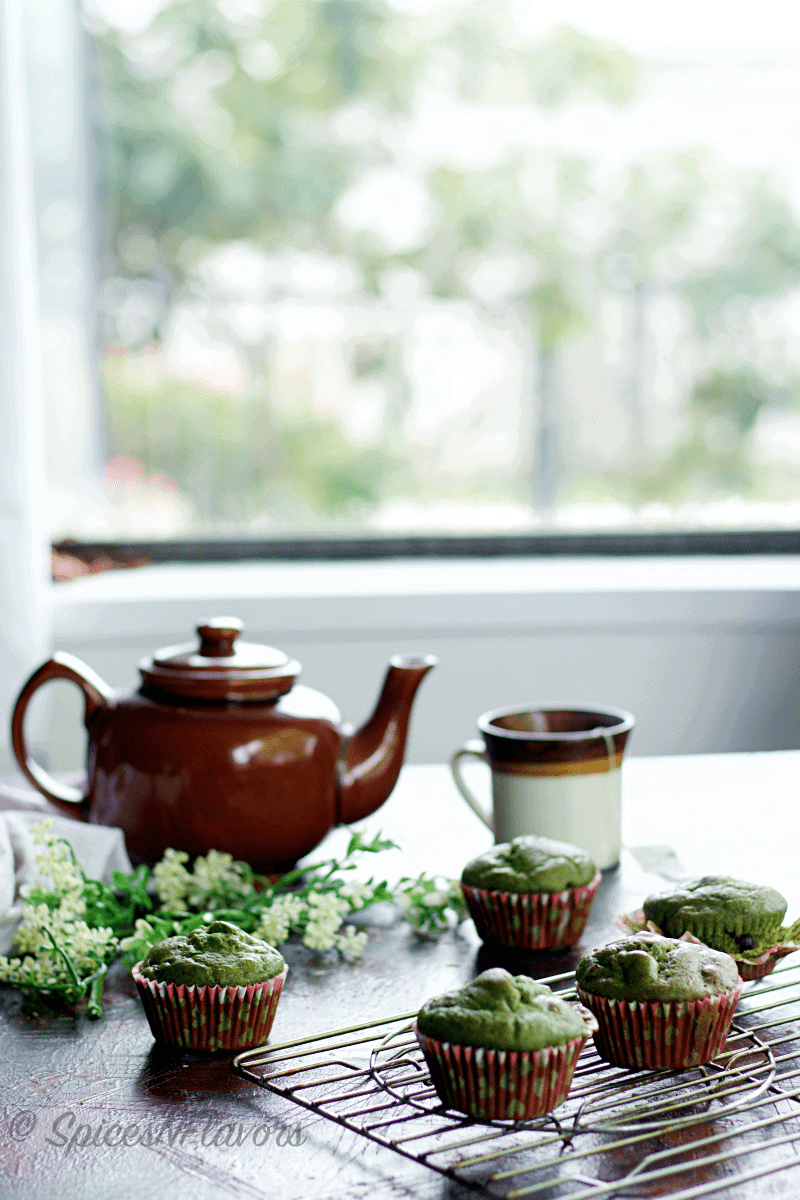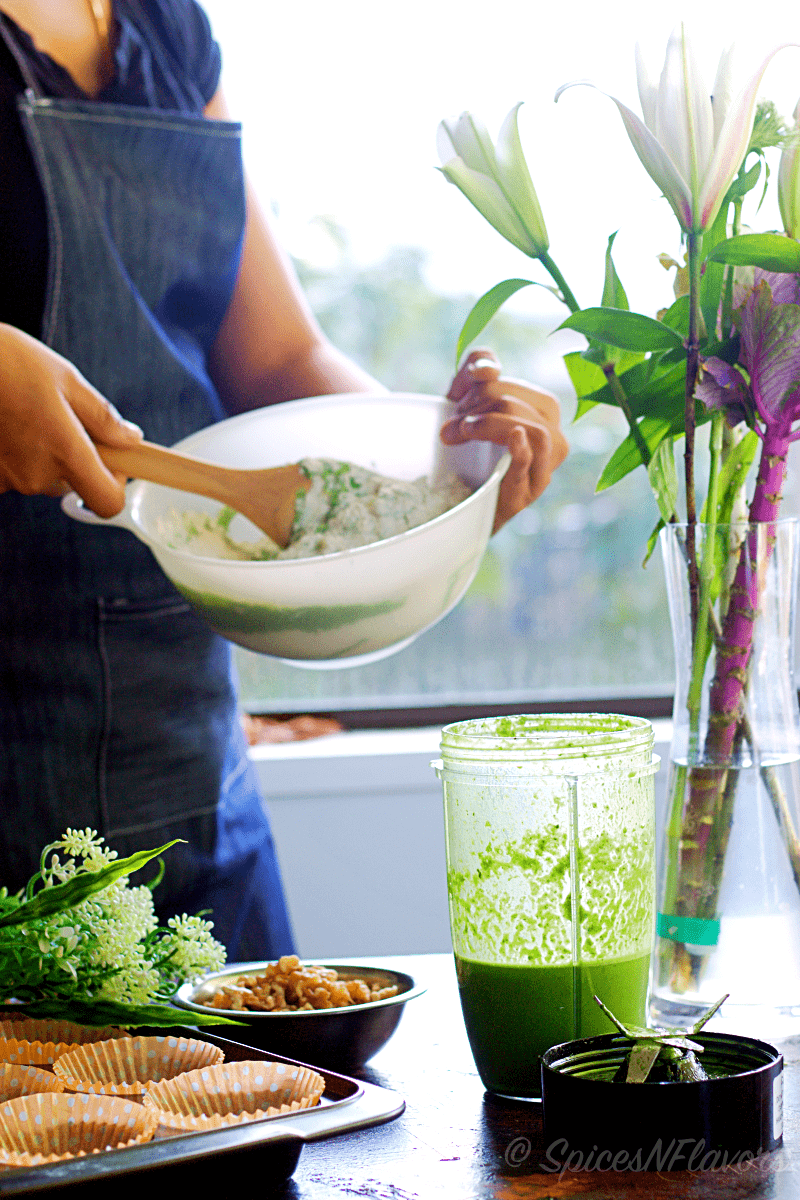 To be honest with you all when I first tried these Eggless Spinach Muffins; I just couldn't resist myself from eating the second one and then the third one. Phew.. I had 5 of those.. Yes I really did.
These muffins are not too sweet but the sweetness from ripe bananas balance out the sweetness.
Its like a power packed goodness, yummy and healthier recipe as I have added multigrain atta and the greens. And you will be surprised how moist these muffins are.
There are a lot of texture play here.. The crunchy walnuts and tart dried berries adds so much flavour to it.
And I love those gorgeous green colour. <3 And like always if you happen to try these then do tag me, tweet me or instagram me I would love to follow you and your posts..
Here is the recipe..
Liked this recipe?
Let us know by giving it a star rating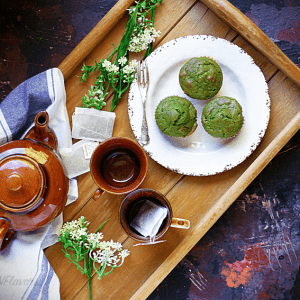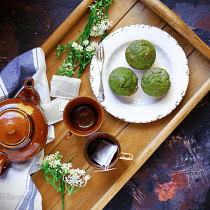 Print
Eggless Spinach Muffins - Kid-friendly Breakfast Recipe
Eggless Spinach Muffins are a healthy, nutritious and delicious recipe that is perfect for breakfast and is a kid friendly recipe. Perfect way to incorporate greens in their diet.
Ingredients
Dry Ingredients
220

gms

All Purporse Flour

80

gms

Multigrain Atta

7

gms

Baking Powder

3

gms

Baking Soda
Wet Ingredients
130

gms

Yogurt

100

gms

Sugar

160

gms

Milk

60

gms

Oil

100

gms

Spinach

2

nos

ripe Bananas
Add Ons
50

gms

Dried Cranberries

50

gms

Walnuts
Instructions
Sieve all the dry ingredients together and keep aside.

Mash the ripe bananas using a fork in a separate bowl and keep aside.

Add rest of the wet ingredients to a blender and combine until smooth. Add the mashed banana to the wet ingredients and mix using a spatula.

Add half of the dry ingredients to the above mixture and combine.

When you can still see some flour in the above mixture add the remaining flour and the add ons and mix until lump free.

Divide the batter using a ice-cream scoop equally between muffin tins that is pre-lined with paper cups.

Bake in a pre-heated oven at 190°C for 18-23 mins.

Once baked remove from the muffin tray immediately and transfer to a cooling rack.
Did you make this recipe? Tag me today!
Tag me @spicesandflavors to get featured on my FB and Insta pages
Recipe Notes:
1. You can use half and half plain flour and wholewheat flour instead of multigrain flour. Or just use only plain flour.
2. You can either mash the bananas to get a bite of it in the muffins or just blend it with the wet ingredients and continue with the recipe.
3. Any type of add ons like dried blueberries, cherries or currants or nuts like pistachios, almonds etc can be used.
4. Stays good for 4 days at room temperature and in the freezer for upto 3 months.
Pin it


See you soon
Until then
Hugs
Sushma