Blueberry Lemon Pound Cake is the most amazing way of welcoming SPRING!! This lemon and blueberry cake is amazingly moist, lemony, and packed with a ton of beautiful fresh blueberries.
Take a bite and taste the bursts of bright flavours that won't let you stop at one bite!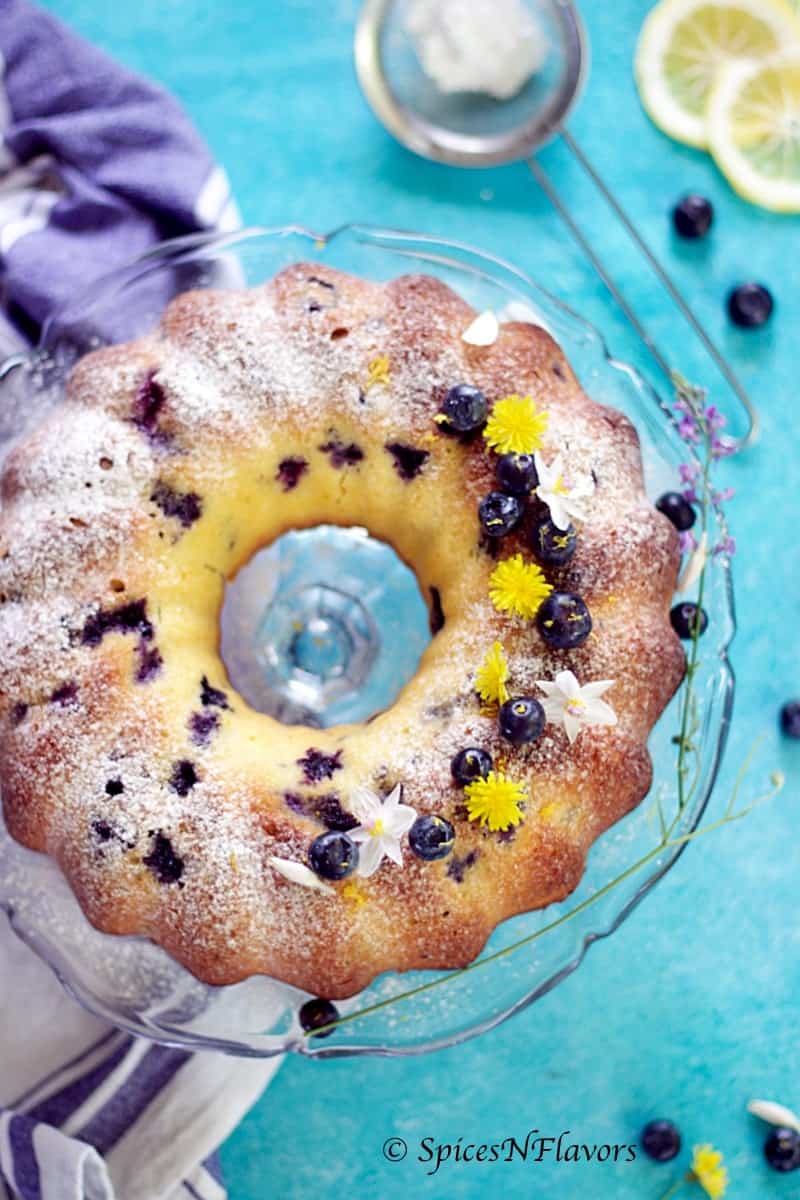 Blueberry Lemon Pound Cake is a classic medley of citrus flavours and juicy berries.
A perfect combination that would surely remind you of summers!!
Winters used to be my favourite season but now after moving to New Zealand, I really wait for summers; for obvious reasons right!!
But, I really miss being in India during summers. Not that I enjoy the heat; the only reason that I look forward to summers is to enjoy MANGOES... I just love it!! And unfortunately, we do not find good Mangoes in my part of the world..
Anyways, let's not divert to Mangoes; let's focus on Blueberries... <3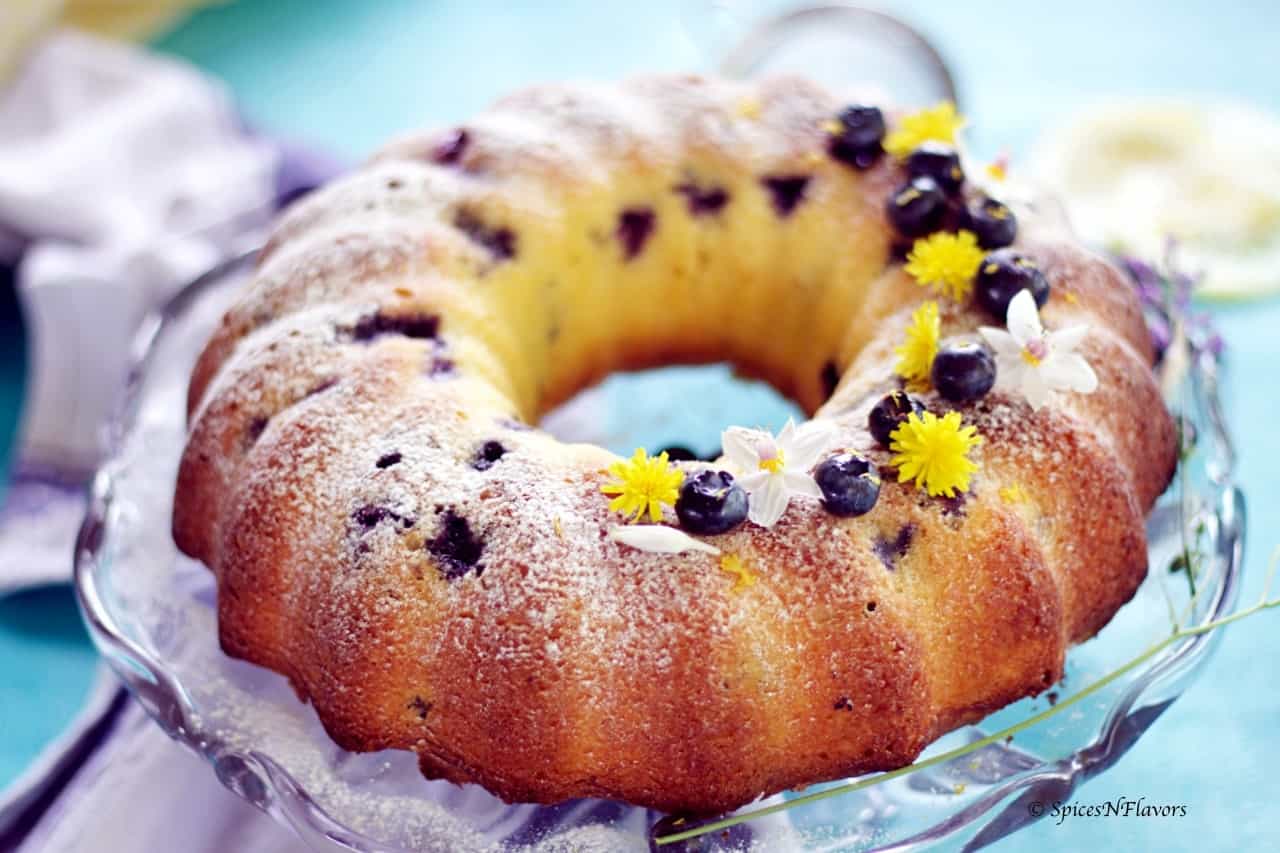 Tea time cakes are my all favourite. Right from prepping, baking, cooling and slicing everything comes together in a jiffy, unlike a frosted cake.
Yes, of course, one cannot compare the taste, texture and purpose of the bakes but the fact that anyone can literally pull off baking a tea time cake is so fascinating.
Made so many tea time cakes before; you must definitely check them out too if you are anything like me.
1. Rava Cake (No Maida, No Butter and Eggless) and the two variations of it - Chocolate Rava Cake and Coconut Rava Cake (my personal favourite)
2. Ghee Cake
3. Eggless Whole Wheat Dates and Walnut Cake (No Refined Sugar Added)
4. Pistachio Loaf Cake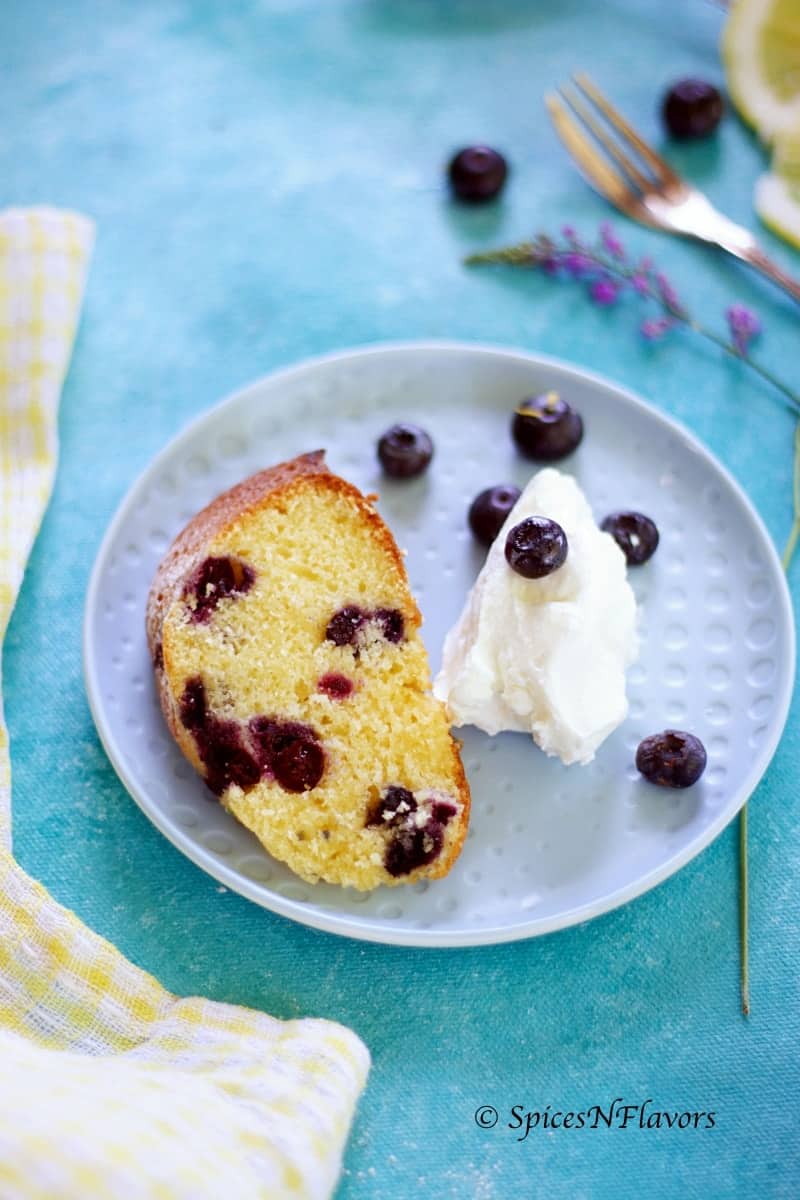 This Blueberry Lemon Pound Cake is adapted from my basic Pound Cake. That is the speciality of mastering a basic recipe.
Once, you have got that then you can clearly experiment with variations in that.
Using that basic recipe and altering the dry and wet ingredients a bit we get an amazing new Lemon Blueberry Bundt cake
I love baking with blueberries. Clearly, instead of blueberries, you can definitely use any kind of fruits in here and as for the wet ingredients; substitute the half of the milk quantity from the basic recipe with your favourite fruit juice. Ain't it that simple!!!
The blueberries in this Blueberry Lemon Pound Cake recipe makes the pound cake moist and juicy. The Lemons, of course, add a nice tangy taste.
There are also other key elements that you should consider to make easy blueberry lemon cake recipe which makes it moist and so flavourful.
1. Make sure you use fresh lemons. None of that lemon extract stuff! And no bottled lemon juice there is nothing like a fresh lemon cake.
How to choose lemons at the store? How to do know you have the right juicy lemons?
So the lemons you choose should be smooth-skinned and heavy for their size. That way you know they are packed with extra juice.
2. Just like lemons try to use fresh blueberries when they are in season. As there is nothing like a fresh blueberry cake recipe. When you combine fresh lemons and blueberries nothing could scream Summer than that.
Does that mean you cannot use frozen blueberries in this recipe?
Yes definitely go ahead and use.
Here is the recipea for how to make lemon blueberry pound cake or blueberry lemon pound cake. Wait this always confuses me. Which one would be the correct title? Do share your thoughts about this in the comments below 😀
Liked this recipe?
Let us know by giving it a star rating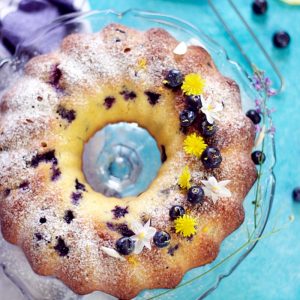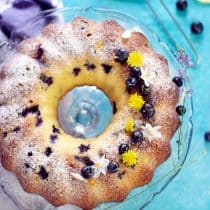 Print
Blueberry Lemon Pound (Bundt) Cake
Blueberry Lemon Pound Cake is the variation of basic Pound Cake recipe with the additions of lemon and blueberry which makes it even moister, juicy and oh so summery 😉
Ingredients
190

gms

Caster Sugar

190

gms

Unsalted Butter

softened

190

gms

Eggs

warmed

290

gms

Plain Flour

2

gms

Salt

10

gms

Baking Powder

1

cup

Blueberries

1

tsp

Vanilla Essence

(optional)

25

gms

Milk

warmed

45

gms

Lemon Juice

Zest from 2 lemons
Instructions
Sift together the dry ingredients; flour, baking powder and salt. Keep aside.

Cream the butter, sugar and vanilla until light, creamy and fluffy (would take approximately 13 to 15 mins). Add the warmed eggs in 4 to 5 stages until incorporated scrapping the bowl before each addition. Tip: Add a tbsp of flour along with the last addition of eggs in order to avoid curdling.

Add the sifted flour in two stages, reserving about 2 tbsp of flour. Fold it using the cut and fold method. Also, add the lemon zest at this stage and fold.

To the reserved flour, mix in the blueberries well (this is done so that they do not sink to the base) and add to the batter. Again combine using the cut and fold method.

Next goes in the milk. Mix and add the lemon juice and mix batter until clear.

Pour the batter into the prepared baking tin and gently tap to even out the batter.

Bake it using the double tray method at 170° celsius for 25-30 mins; until a knife inserted in the middle comes out clean. 


Did you make this recipe? Tag me today!
Tag me @spicesandflavors to get featured on my FB and Insta pages
Notes:
1. I choose to simply dust the cake with icing sugar. However, you can prepare a lemon icing to further enhance the lemony flavour. The recipe for the same can be found in my pound cake post.
2. Add a tbsp of flour along with the last addition of eggs to avoid curdling of the batter.
The speciality about this lemon blueberry cake is that you can bake these in any kind of pans.
A. Bake it in a bundt pan like I have shared today to make it a lemon blueberry bundt cake.
B. Bake it in a loaf pan to make a perfect blueberry breakfast cake as a loaf cake would make easier slices.
C. Or choose to bake it in a round pan, layer it with some cream cheese or whipped cream frosting and make it into a lemon blueberry layer cake.
Do try this blueberry pound cake recipe ooops I mean blueberry lemon pound cake recipe this summer and enjoy every bite that has sweet pops of juicy blueberry and fresh lemon flavor.
IF you liked my today's simple blueberry cake recipe then do let me know by tagging me, tweeting me or instagram me. I would love to follow you and your posts.
Pin it for later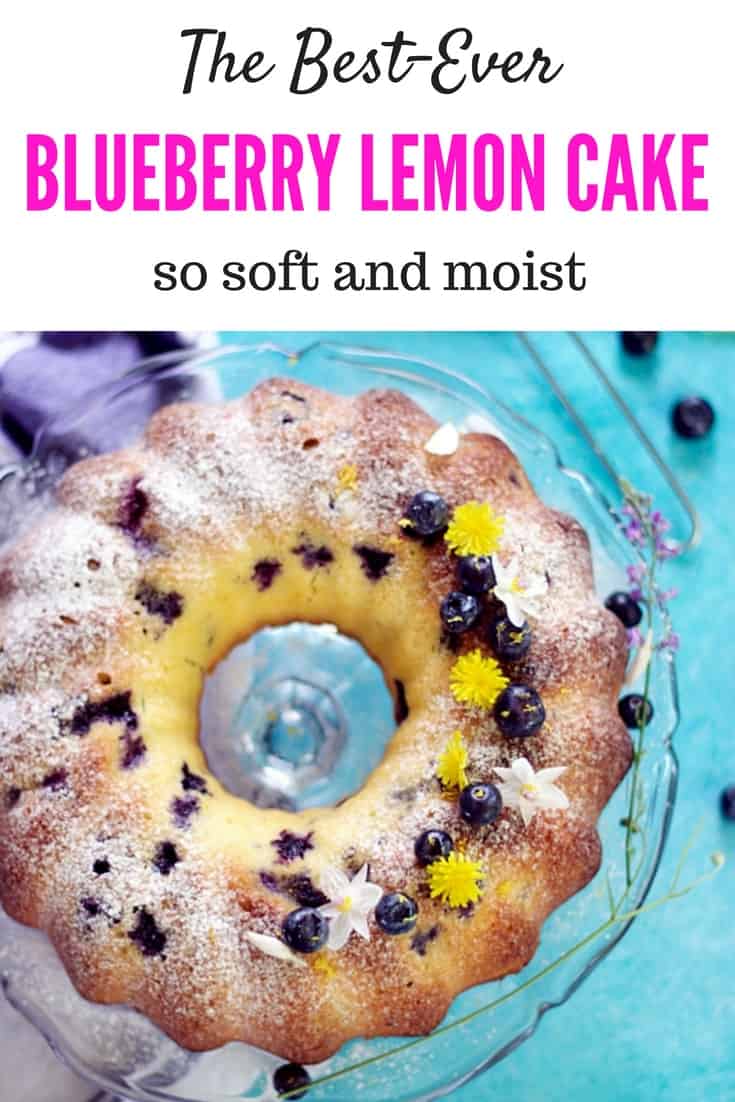 I will see you soon with yet another recipe
Until then
Hugs
Sushma.