Mango desserts are my top favourite for this season. Is there anyone who doesn't love Mangoes??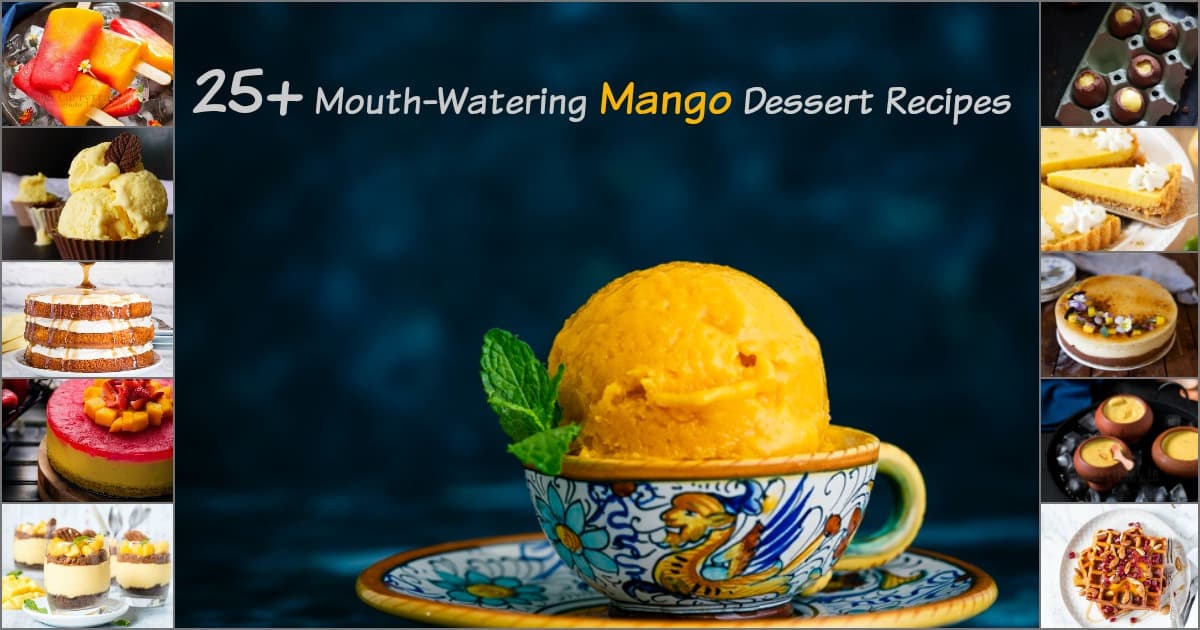 I am not a big fan of summers in India - it gets scorching hot there. But if there is one thing that I look forward to summers then it has to be the availability of seasonal fruits like Mangoes, Water-melon, Rock-melon, Ice-apples and so forth.
Yes this round up post is all about Mango desserts.. wow 5 and 8 are my absolute favourite.. no wait 14 is also one that I like.. also 11 and 20.. Damn I just love all of these. Which one amongst these Mango desserts is your favourite?? Comment below and let me know.
Btw if Desserts is not your thing then check out this 20 Must Try Scrumptious Mango Savoury Recipes.
25+ Mouth Watering Mango Desserts Recipes to enjoy this Mango season..
1. Mango Lassi Popsicle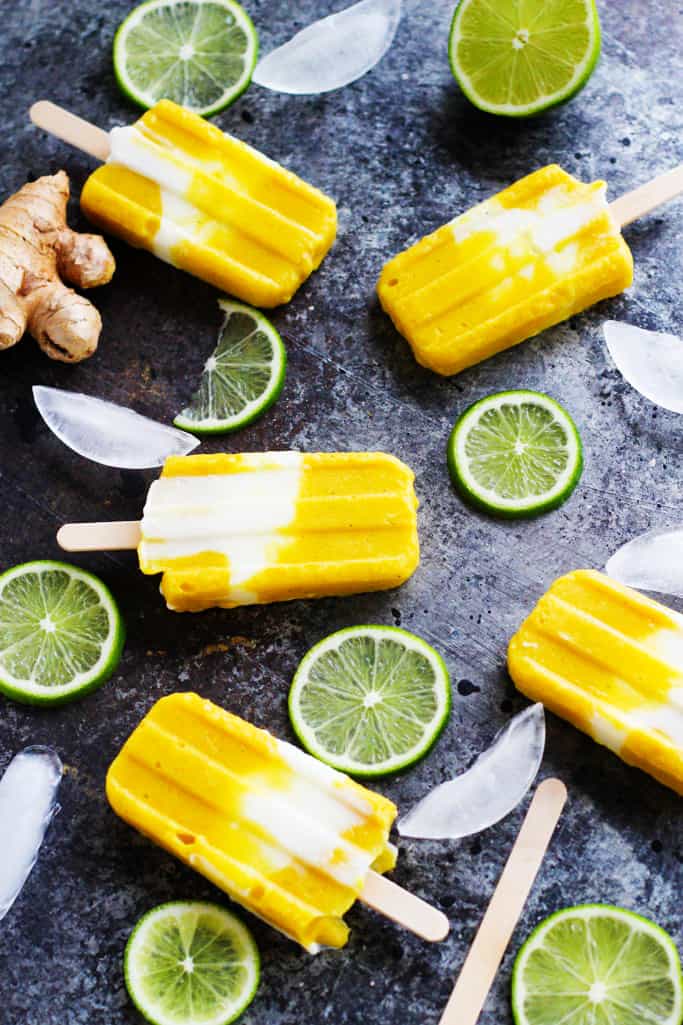 These Mango Lassi Popsicles are the perfect treat for a warm summer day. Creamy mango and vanilla yogurt combine with tangy lime, and spices of ginger and cardamom.
Get the recipe here: Platings and Pairings
2. Mango and Cardamom Macaron Cake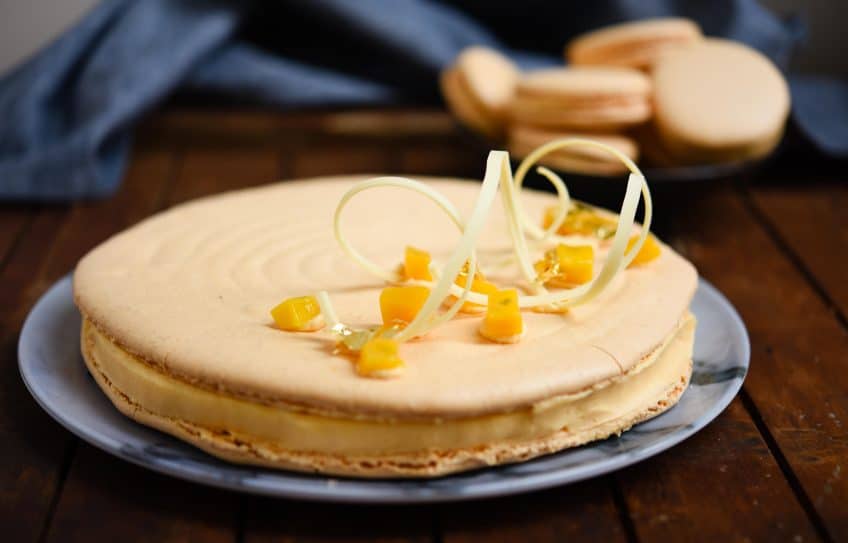 Two large macaron shells are sandwiched together with a cardamom creme mousseline and pieces of mango lightly cooked in honey and lemon.
Put on your pastry chef hat and if you are feeling all geared up then what are you waiting for. Get the recipe here: patisserie makes perfect
3. Layered Panna Cotta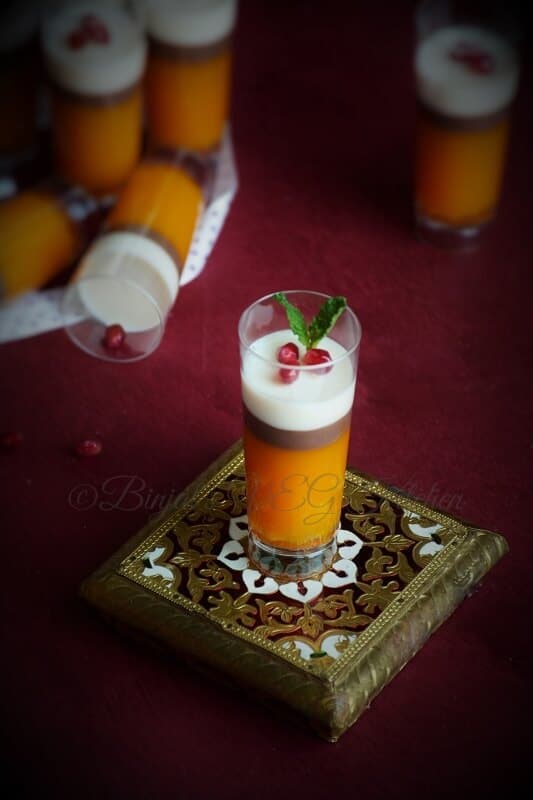 Layered Panna Cotta is a light, smooth and creamy dessert.
Get the recipe for this creamy dessert here: Binjal's Veg Kitchen
4. Mango Coconut Mousse in Chocolate Easter Eggs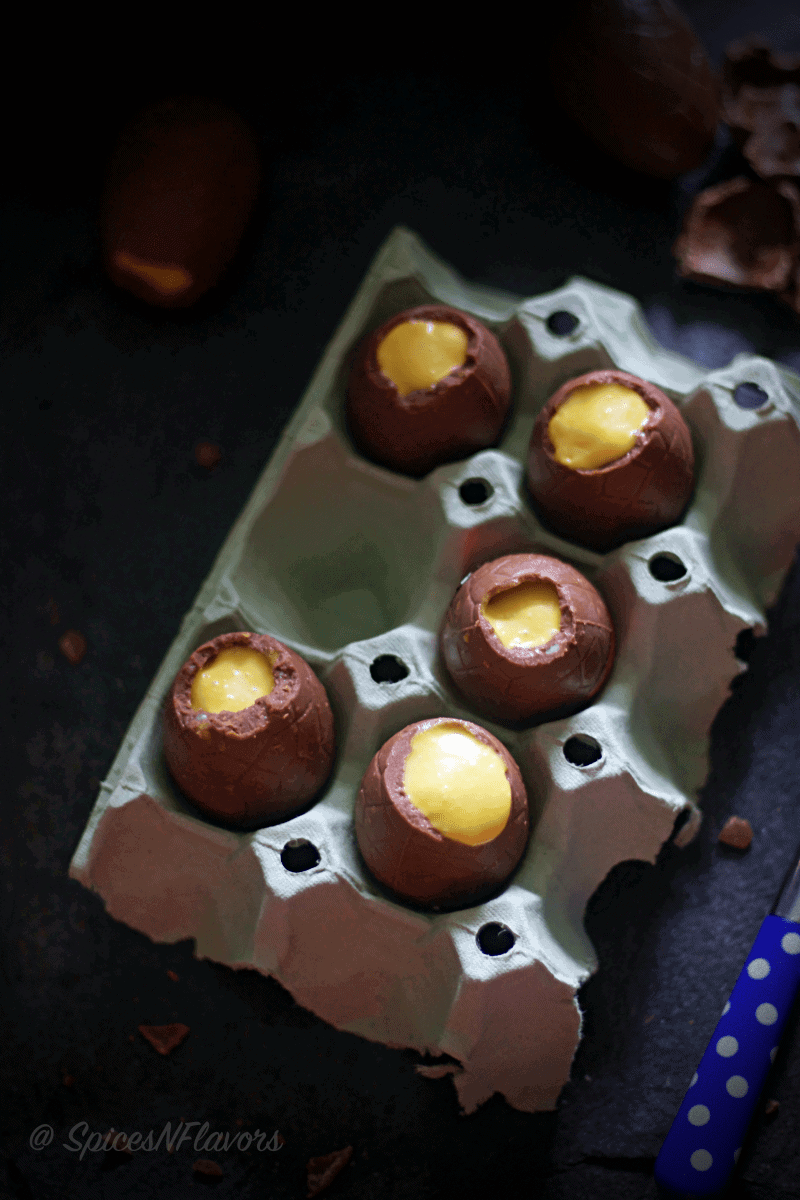 Mango coconut mousse has a very soft, silky, creamy and melt in mouth texture. Serving in Easter eggs makes it perfect for Easter lunch menu and the bonus : needs just 3 ingredients and 5 minutes to make it.
Get the recipe here : SpicesNFlavors
5. Strawberry Mango Popsicle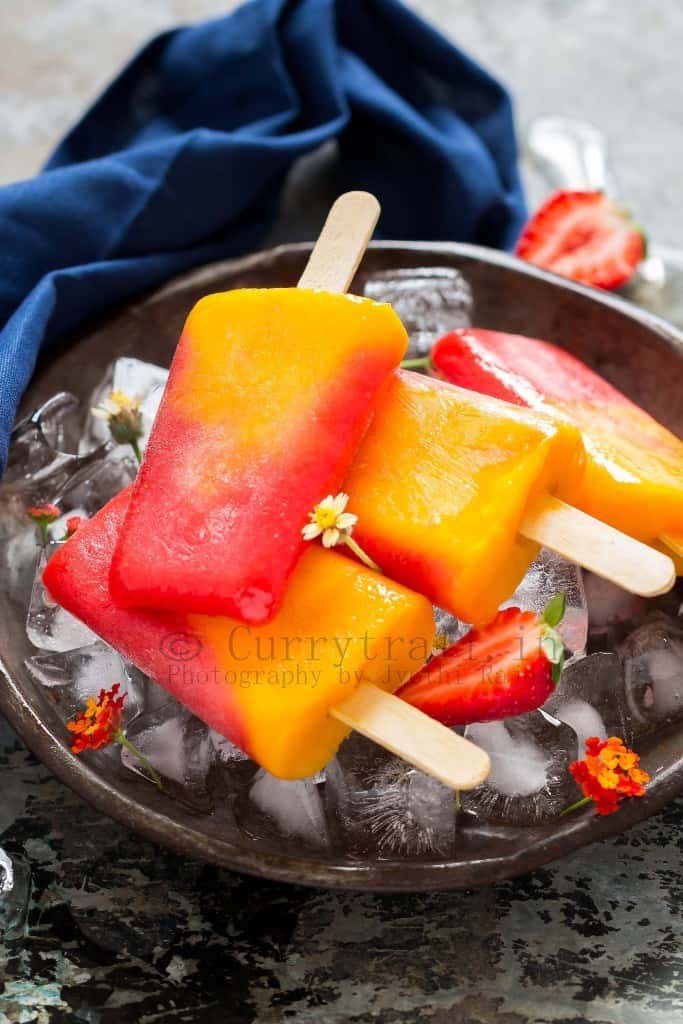 With 2 best seasonal produce, this strawberry mango Popsicles gets done in a jiffy.
Get the recipe here: Curry Trail
6. Mango Mastani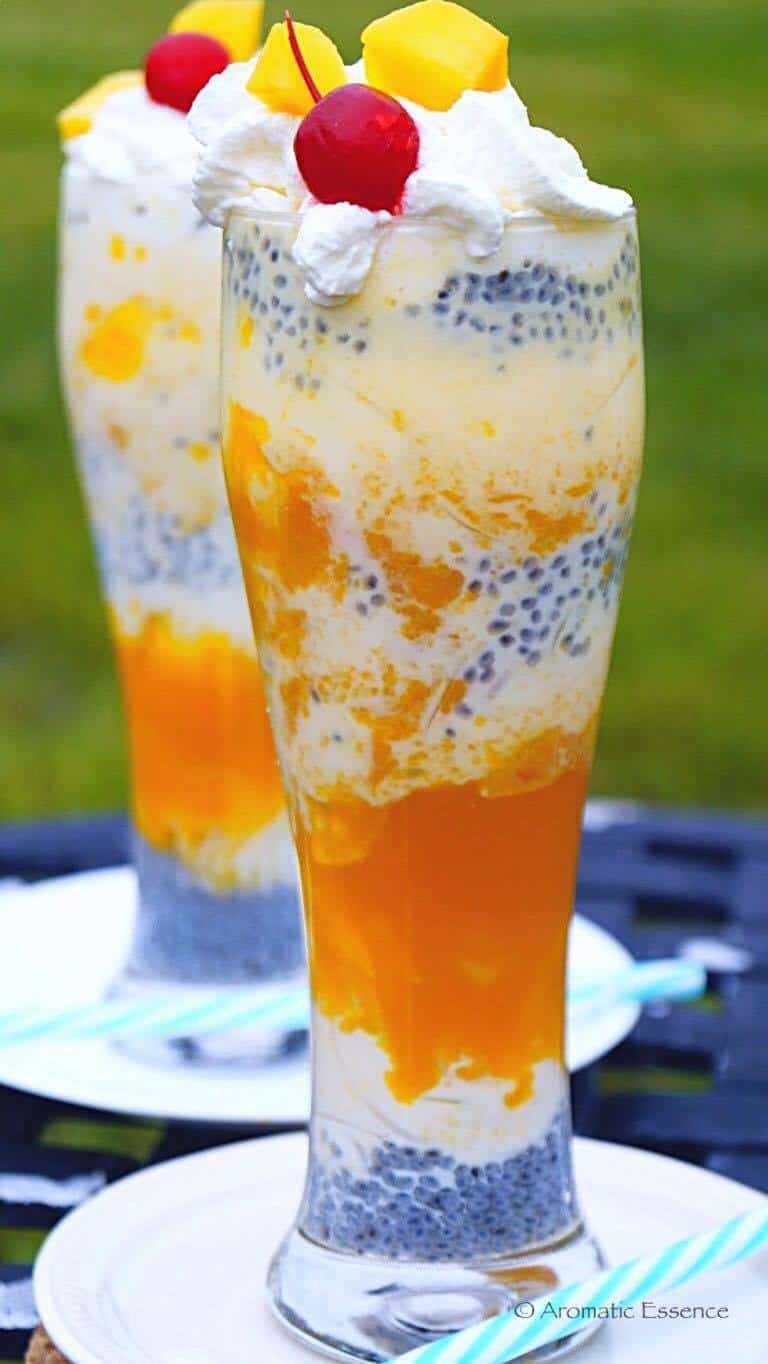 Woah!! Look at it.. The sight itself is so mouth watering.
Try this amazing Mango mastani recipe from here : Aromatic Essence.
7.Mango Basil Seeds Dessert Cups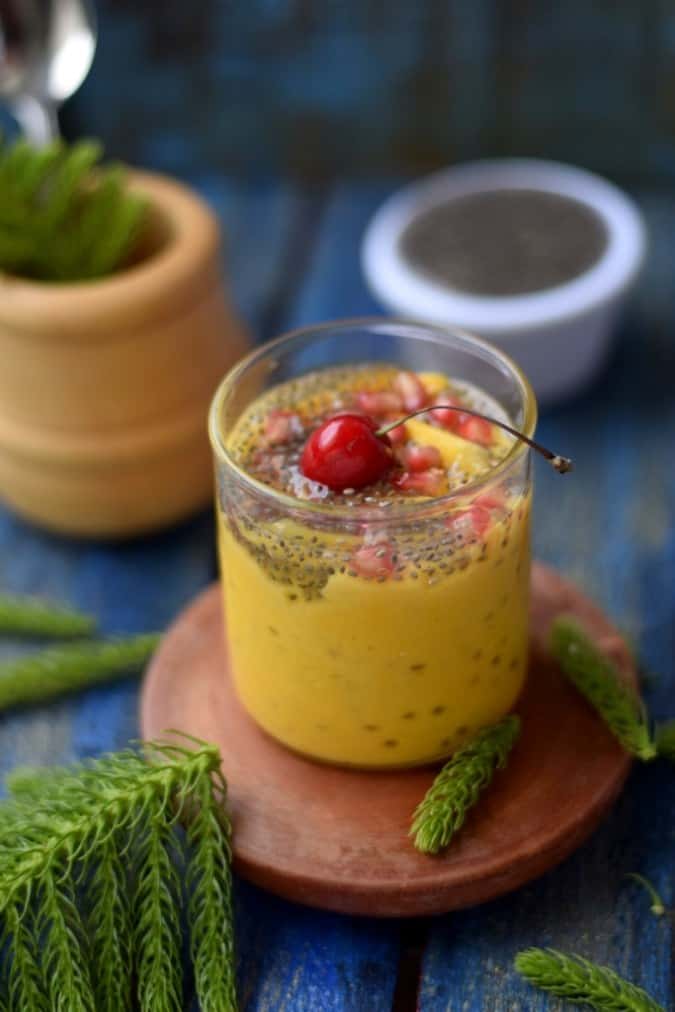 A quick and easy to make dessert recipe.
Click here to get the recipe: Golden Spices
8. Saffron Mango Macarons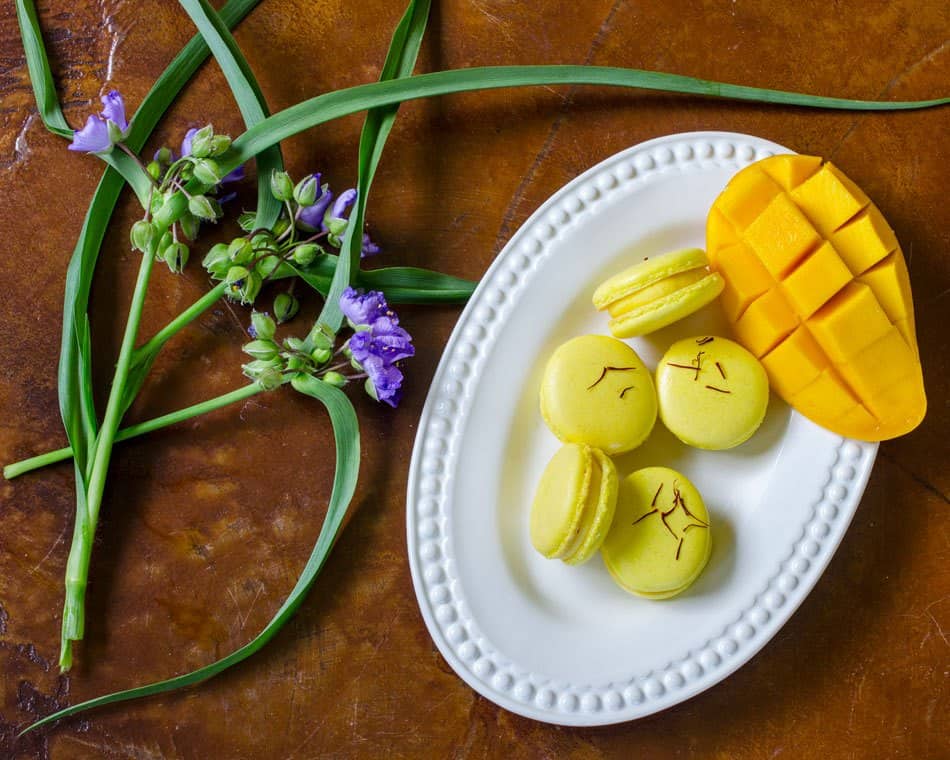 A very popular indian dessert called Srikhand which if made with mangoes is called Amrakhand. This macaron was my attempt to capture that essence of srikhand into a bite size delight.
What a lovely idea.. isn't it??
Check out the recipe here : Elegant Meraki
9. No Bake Eggless Mango Cheesecake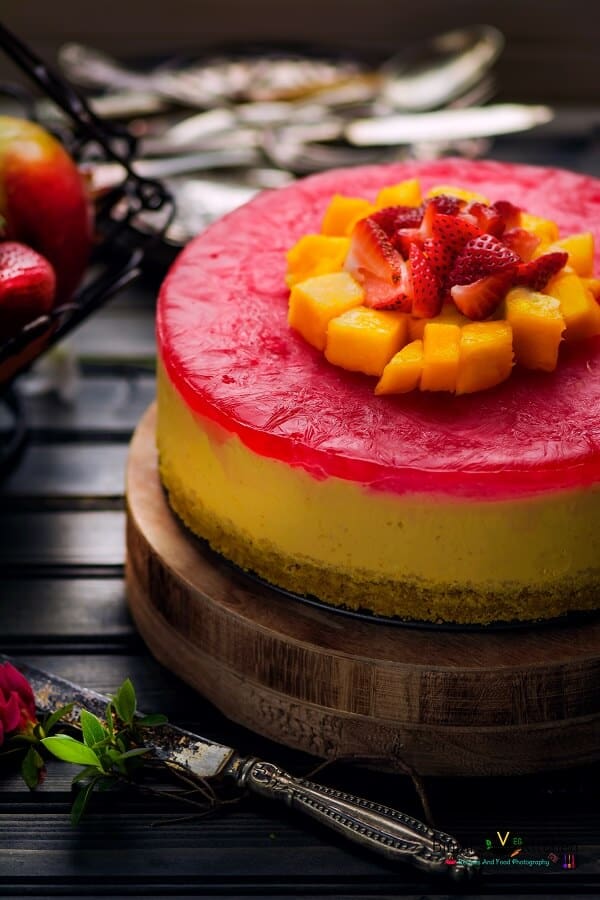 This No Bake Eggless Mango Cheesecake is made from soft fresh crumbled paneer that has the silky smooth texture. No Bake Eggless Mango Cheesecake has a sweet and rich tropical flavor from mango.
Get the recipe here: Binjal's Veg Kitchen
10. Mango Cheesecake Parfaits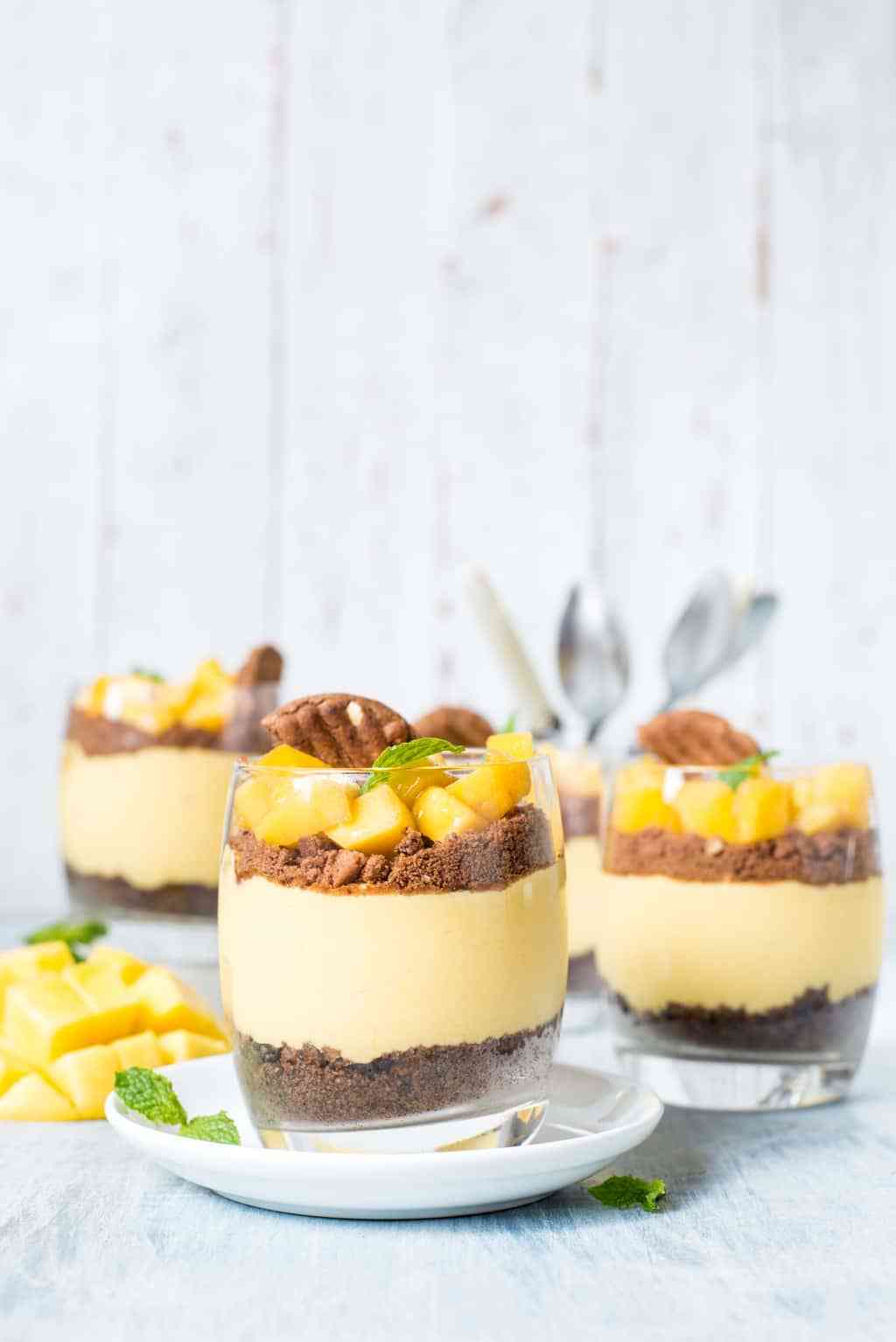 If you are not in a mood to make an entire cake then just try this Simple and quick layered dessert parfait with the chocolate cookie base and creamy mango cheesecake filling.
Recipe : The flavours of kitchen
11. Mango Brulee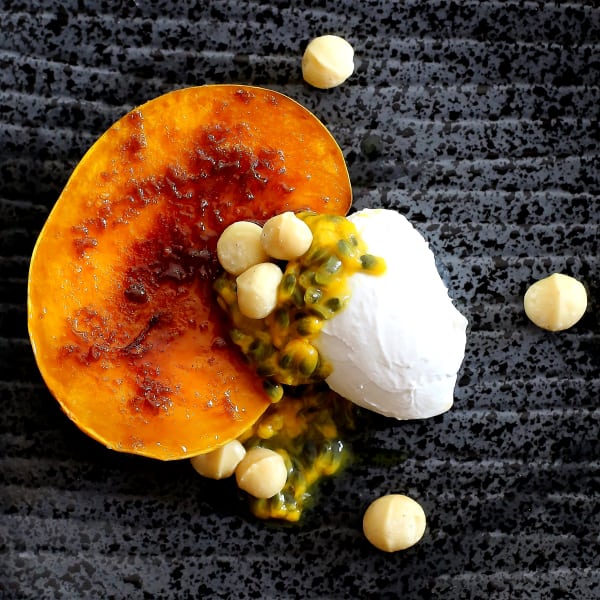 This is the most simple dessert recipe that anyone could think of.
Click here for recipe : The dessert spoon
12. Mango Cake Roll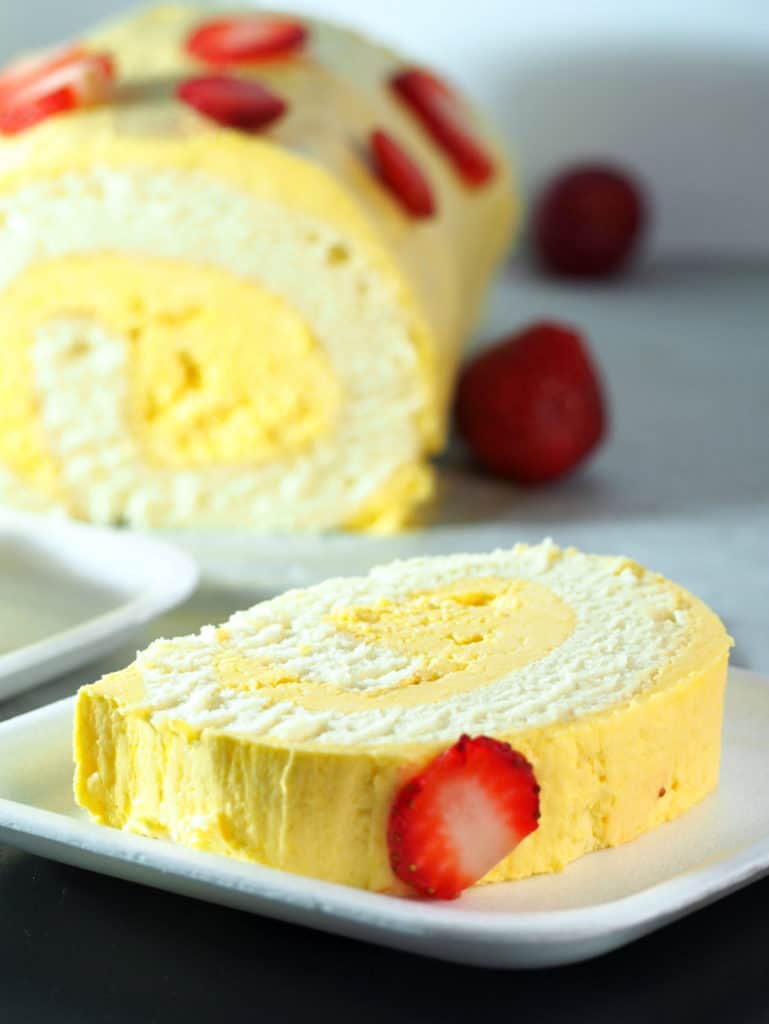 A soft and fluffy chiffon cake filled and frosted with Mango Swiss meringue buttercream.
Recipe : Woman Scribbles
13. Easy Mango Ice-Cream in Chocolate Cups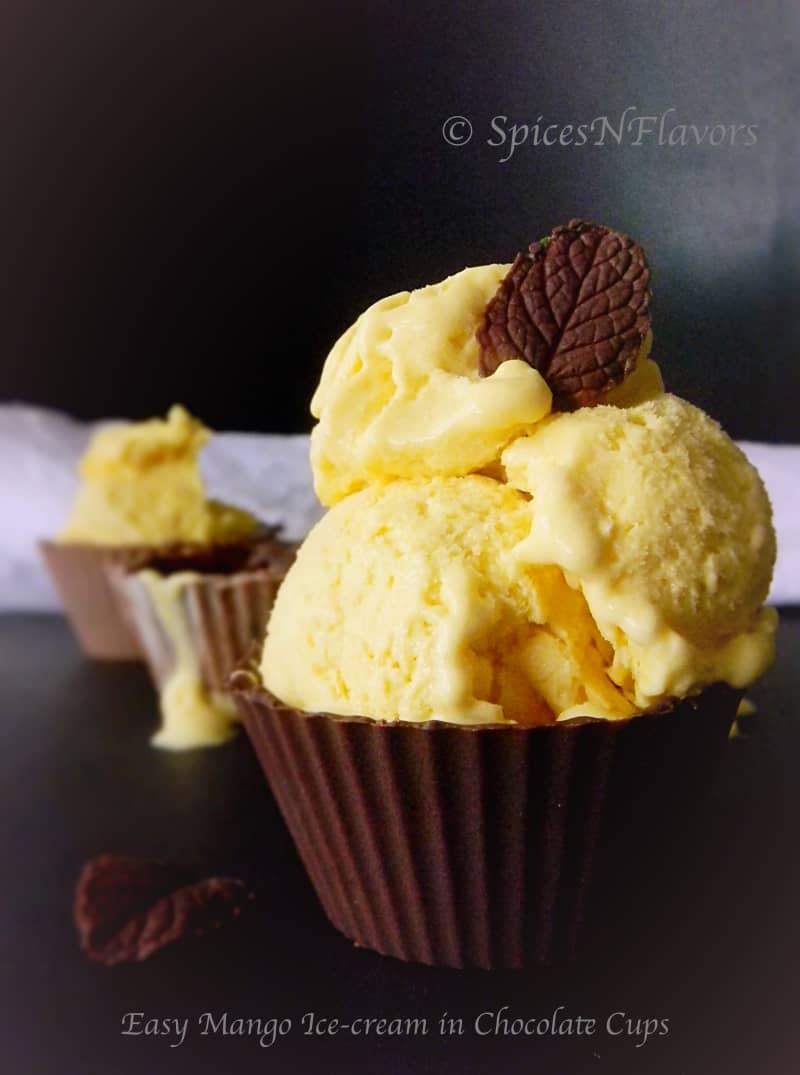 The silky creamy smooth texture of the mango ice-cream hits the right cord in my tongue to give way to the heavenly melt in mouth delight.
Get the recipe here: SpicesNFlavors
14. Mango Blueberry Doughnuts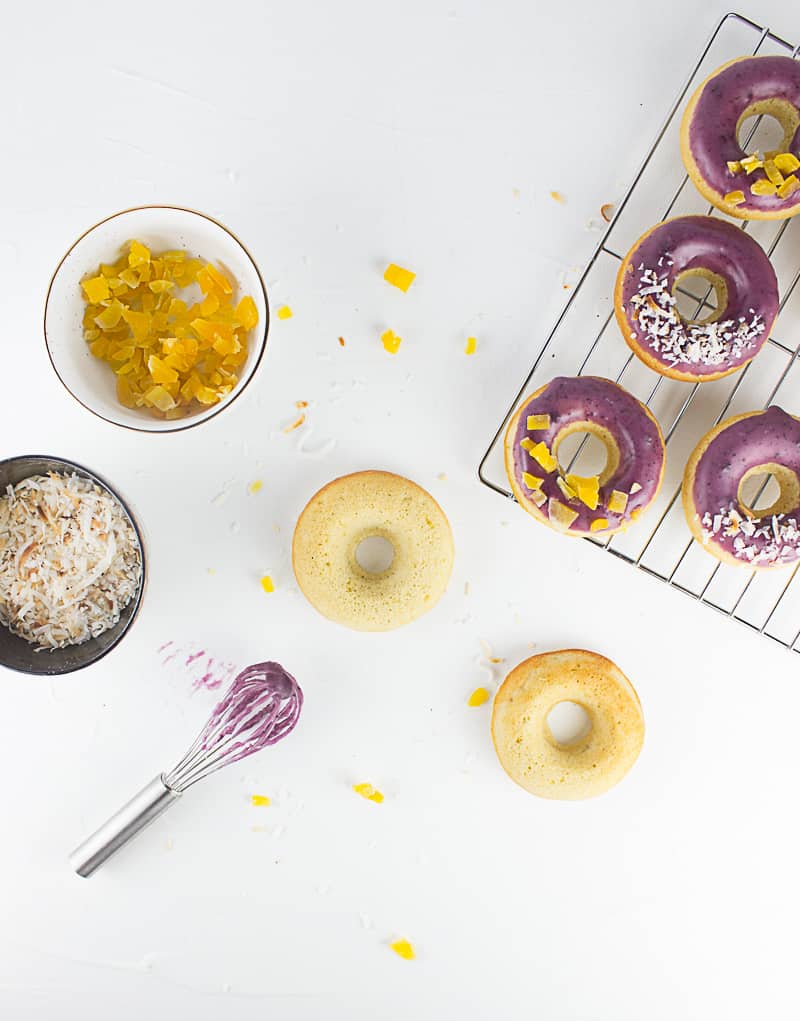 And what could taste more like a tropical, summery day than a little bit of mango, blueberry, and toasted coconut rolled into a sweet doughnut?
Recipe: The simple sweet life
15.Saffron Mango Matka Kulfi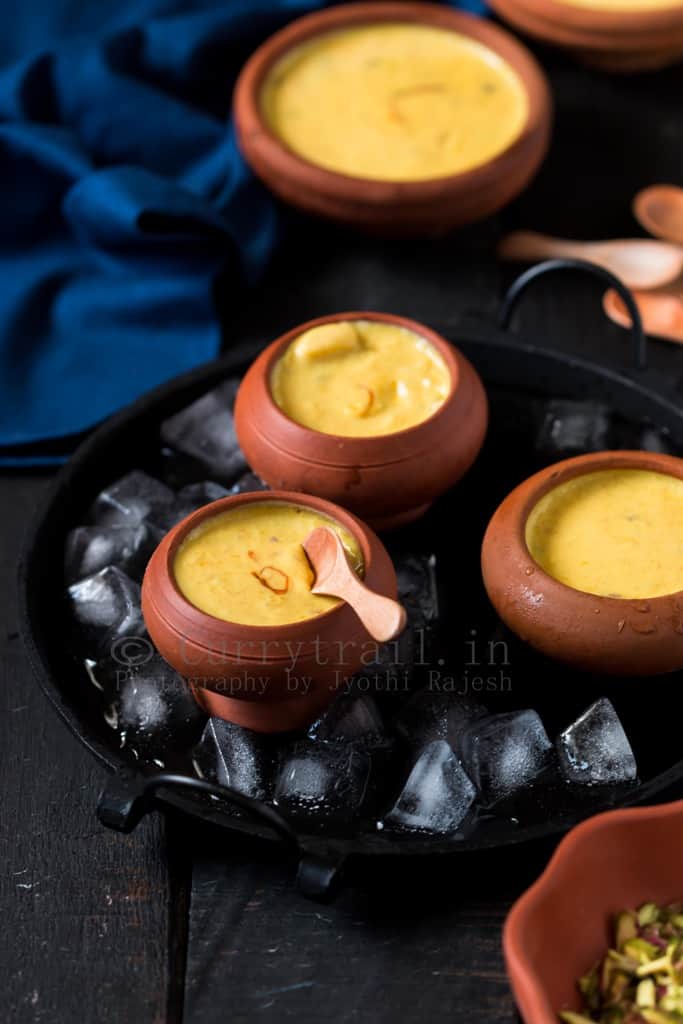 This kulfi is rich, creamy, and the mango pulp in it makes it a perfect seasonal must have dessert. When mangoes are in season, do try this recipe. Your family, friends and guests will be very happy when you serve this to them 😀
Get this creamy cool recipe at Curry Trail
16. Mango Rasmalai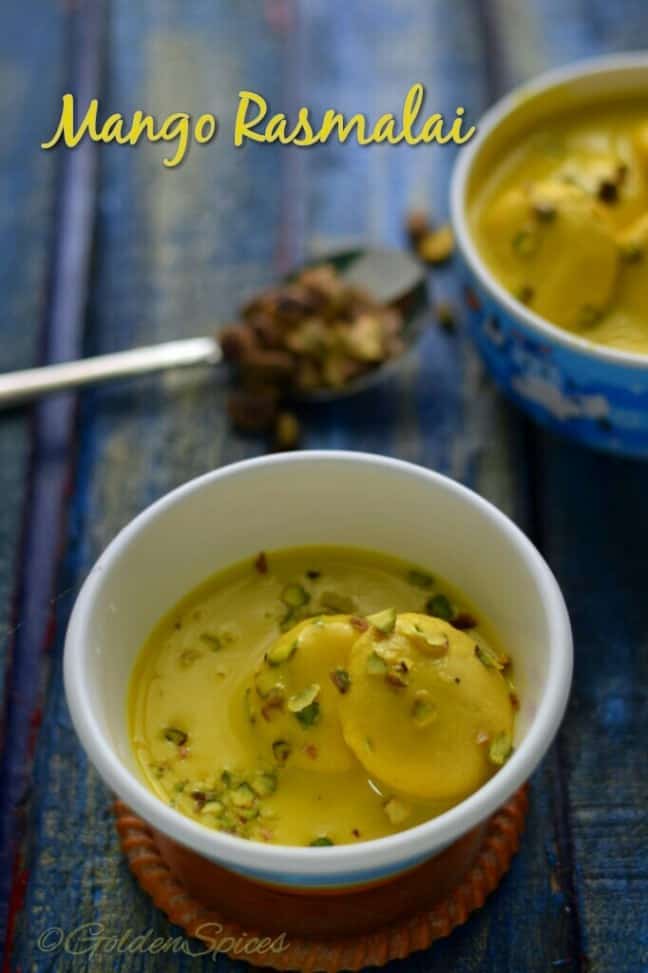 Prepare this delicious cottage cheese dessert with a twist of Mangoes.
Check the recipe here : Golden Spices
17. Mango Pradhaman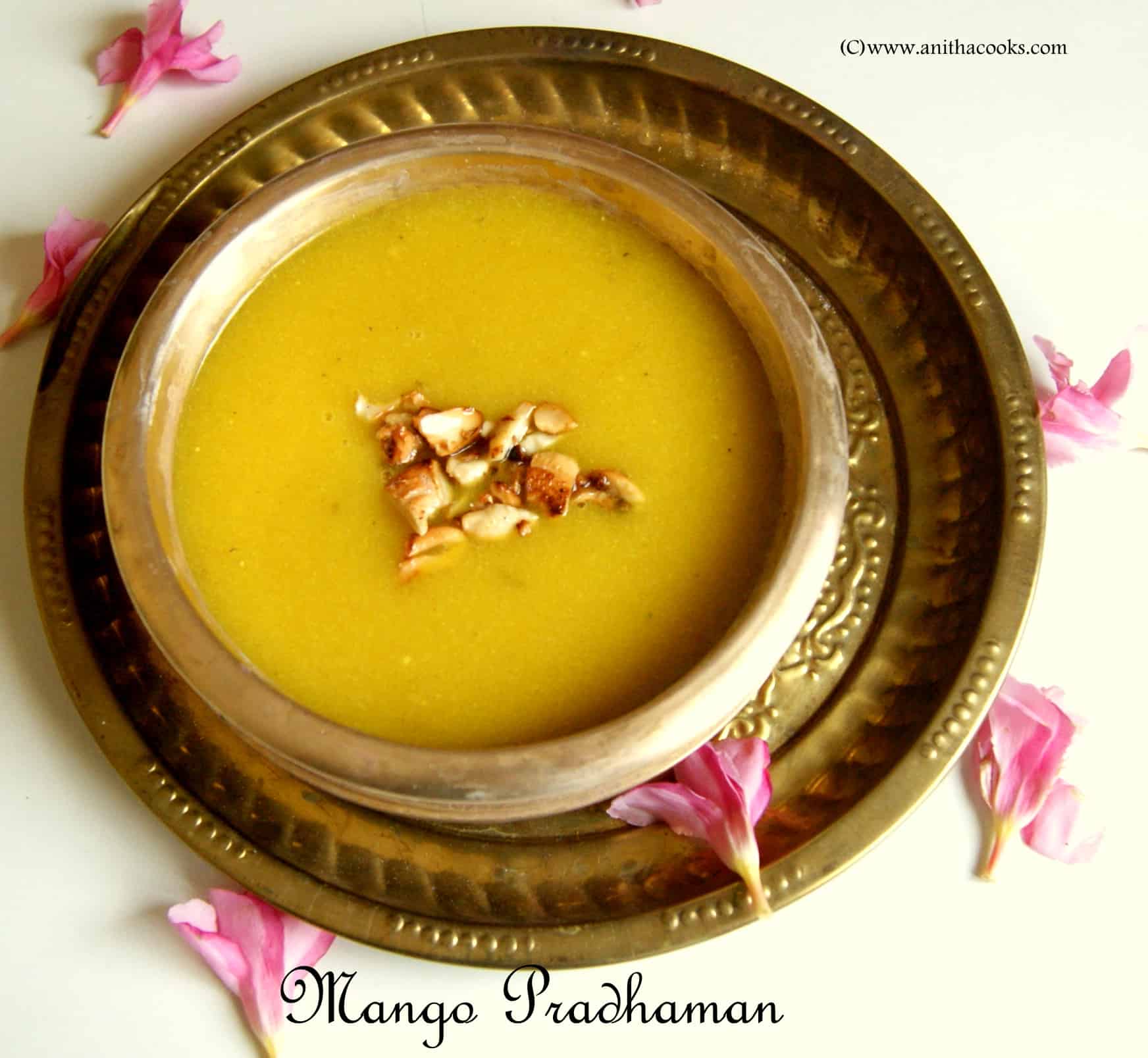 Pradhaman is another classic dessert or traditional payasam of Kerala & it is an integral part of Onam Sadhya Menu.
Check out this traditional recipe at Anitha Cooks
18. Mango Sorbet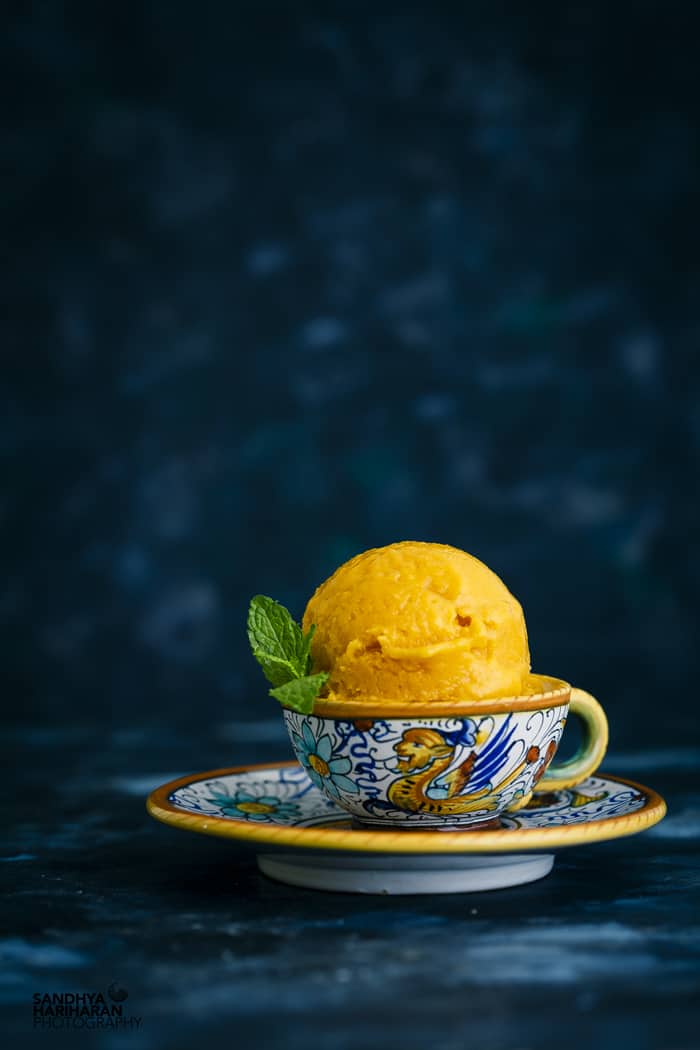 Mango Sorbet is a luscious seasonal Frozen Dessert that can satisfy your craving in a Grueling Hot Weather. They make a great alternative to Ice creams and perfect for anyone with lactose intolerance.Good news is Its V-E-G-A-N !!
Click here for recipe: Sandhya's Kitchen
19. Mango Saint Marc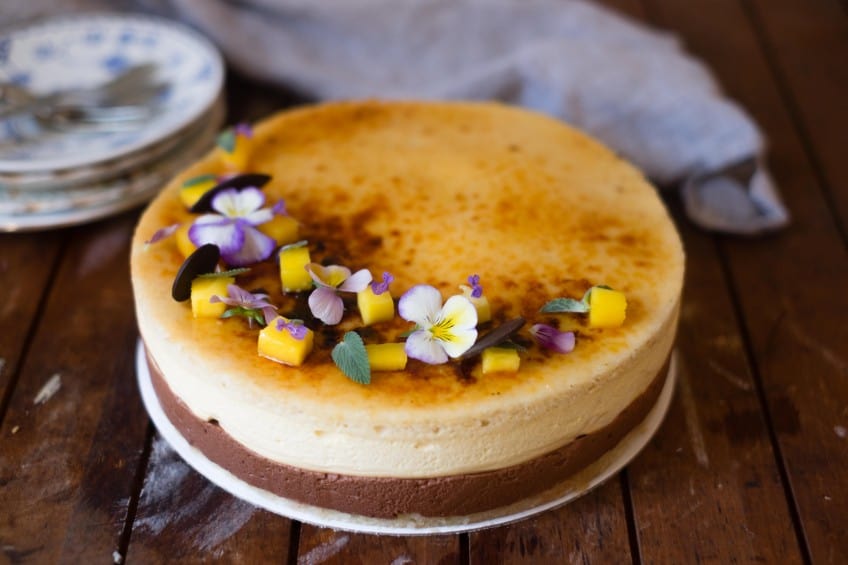 This is a really effective looking simple layered entremet made up of two layers of sponge cake filled with a mousse and bavaroise filling.
Get the recipe of this elegant patisserie level Mango dessert from Patisserie makes perfect.
20. Coconut Mango Cupcakes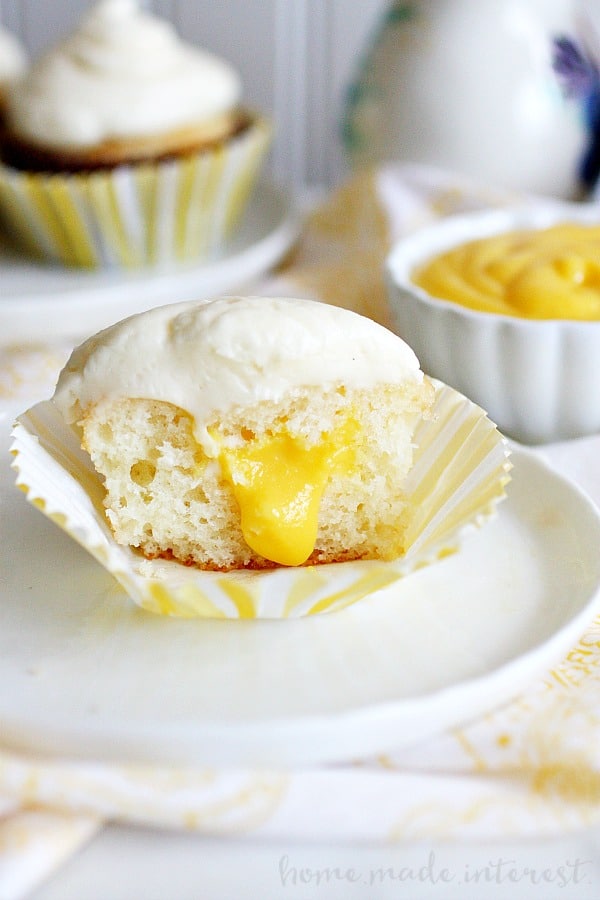 These Coconut Mango Cupcakes are soft and fluffy and filled with tangy mango curd for a tropical dessert you'll love!
Get the recipe at Homemade Interest
21. Coconut Mango Waffles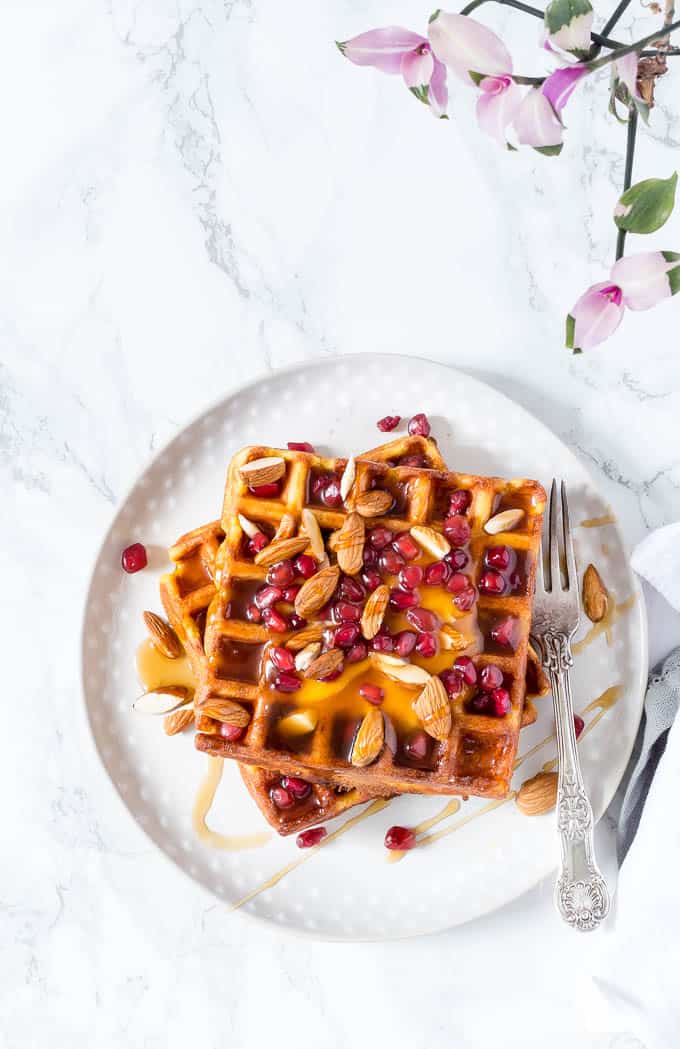 Just think sweet mango nectar waffles perked up with some coconut essence. And if you want to go a little bit over the top, then drizzle on some coconut caramel, mango nectar and top with almonds and pomegranate. Perfection in every bite.
Get this beautiful dessert recipe from Recipes from a Pantry
22. Mango Key Lime Tart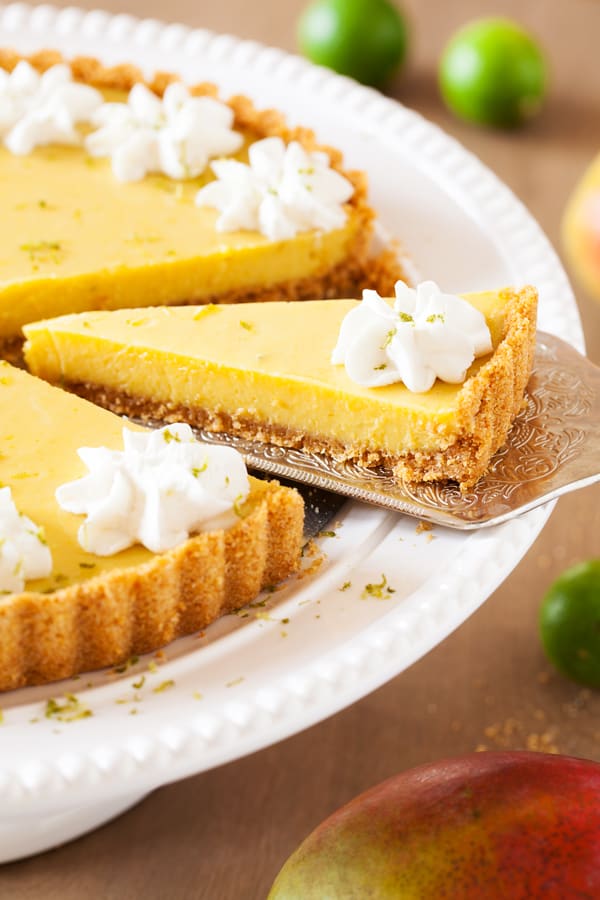 In this Mango Key Lime Tart, mango and key lime work together to create a sweet and sour, custard-like filling that sits atop a buttery graham cracker crust. The perfect dessert for summer BBQ's, potlucks, and get-togethers.
Get the recipe at the pkp way
23. Coconut Mango Cake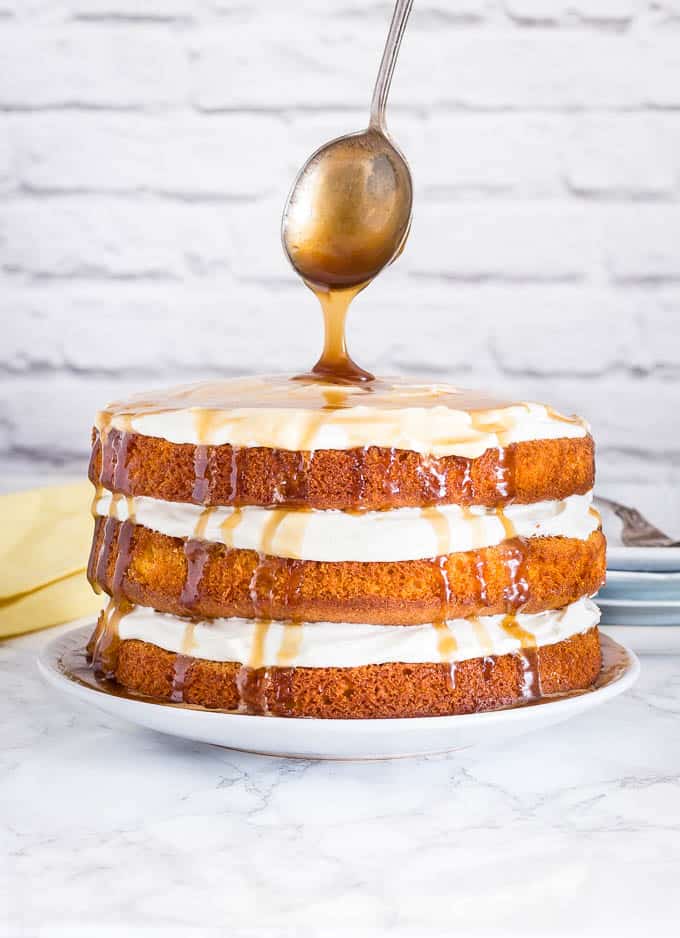 Coconut Mango Cake With A Coconut Caramel Drizzle - a taste of the tropics.
Recipe Link: Recipes from a pantry
24. Aam Doi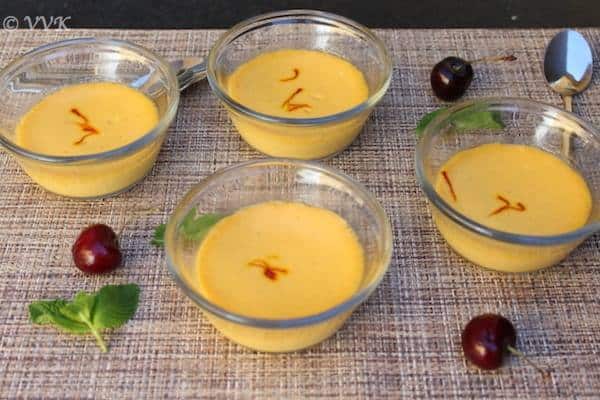 A baked Yoghurt delight.
Recipe Link : Vidhya's Home Cooking
25. Mango Custard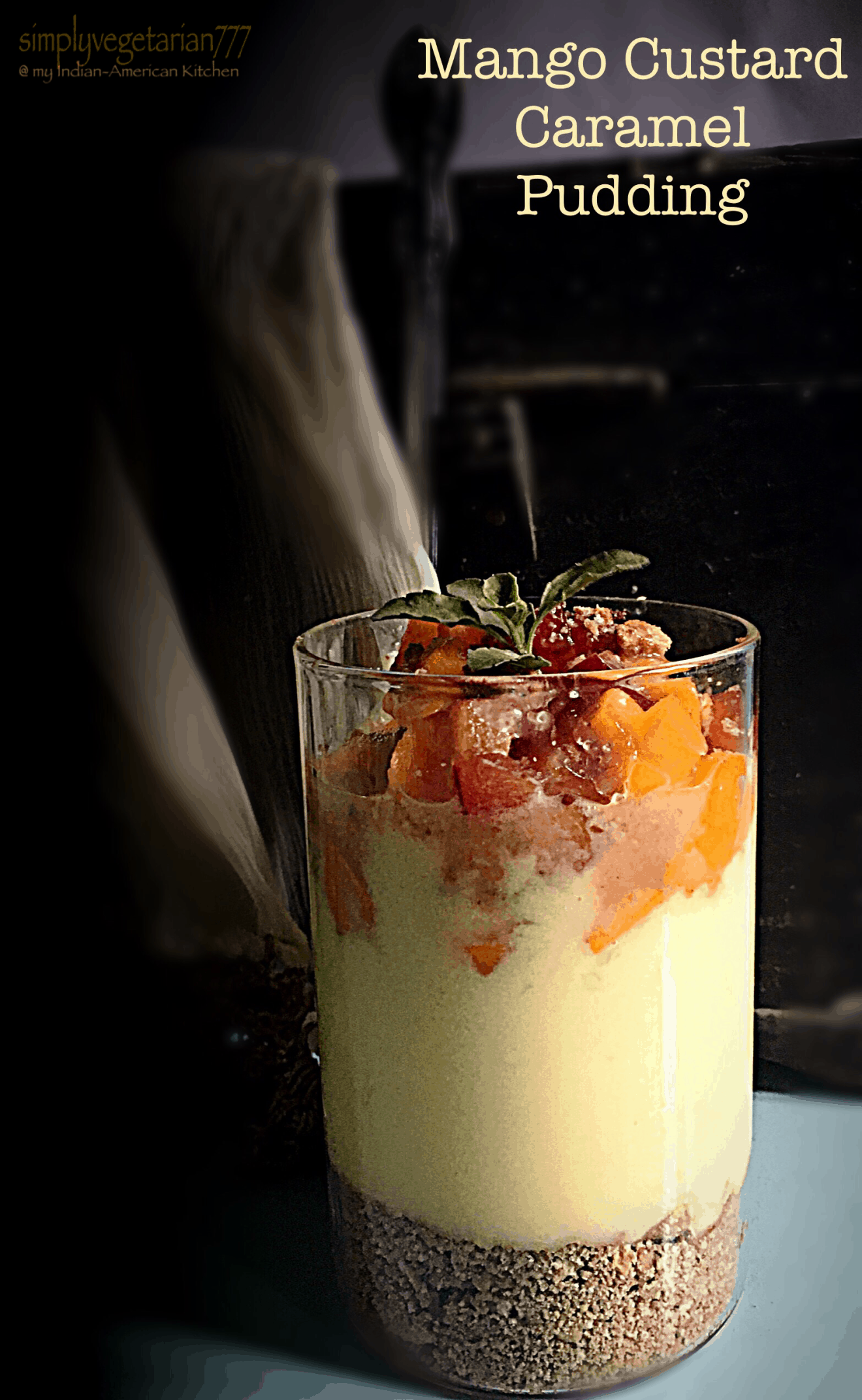 A chilled serving of Mango Custard Caramel Pudding can make your mood set to rock the heavens with your feet up, heart in dreamland and mambo-Jambo in your mouth.
Get the recipe at Simply Vegetarian 777.
If you are still confused about what Mango desserts to prepare next here are few more links that are absolutely mouth watering..
1. Mango Bahar - Cooking Carnival
2. Aam Panna or Raw Mango Cooler - My pinch of yum
3. Mango Coconut Ladoo - Love served Daily
4. Mango Swiss Roll with Pineapple Cream - The Food Samaritan
5. Mango Burfi - Preethi's Cuisine
6. Mango Choco Eggless Cake - Delectomania
7. Mango Quinoa Halwa in Microwave - My Veg Fare
That compiles my 25+ Mouth watering Mango Desserts Recipes..
Hey wait a second though.. If desserts are not what you are looking for at the moment or if you are under any diet plan or if you just don't like sweets then don't worry I am coming up with savoury recipes using Mangoes soooooonnnnnnnnn...
Update: 20 Must Try Scrumptious Mango Savoury Recipes is now on the blog..
And like always if you happen to try any of these recipes or if you love this compilation then please do tag me, tweet me or instagram me.I would love to follow you and your posts. Thats it for these Mango desserts recipes. See you tomorrow - its Tuesday right!!
Till then
Hugs
Sushma
Pin it