Little Krishna was the theme for my darling Yo's first birthday party..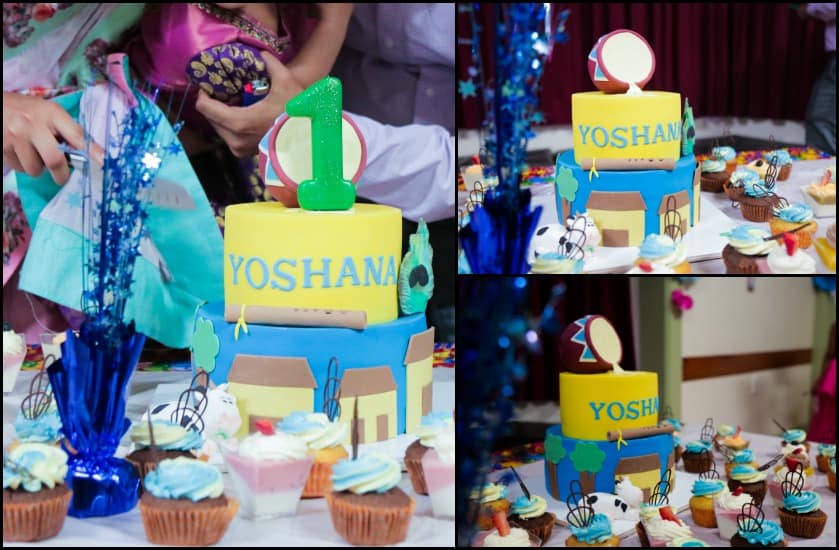 For those of you who are wondering whats Little Krishna then let me introduce you to Lord Krishna. Lord Krishna;eighth incarnation of the Hindu god Vishnu is one of the many Hindu Gods worshipped in India. A god of compassion, tenderness and love in Hinduism.
Lord Krishna is known for his pranks and all his numerous stories have been shared to us by our grandparents. I am sure most of you might have heard at least one story about the pranks played by Lord Krishna.
And Little Krishna is an animated cartoon series that narrates these stories in short episodes. And let me tell you Yo just lovesssssss watching this cartoon series. And when we were thinking of planning her birthday party we didn't even give a thought about other themes than this..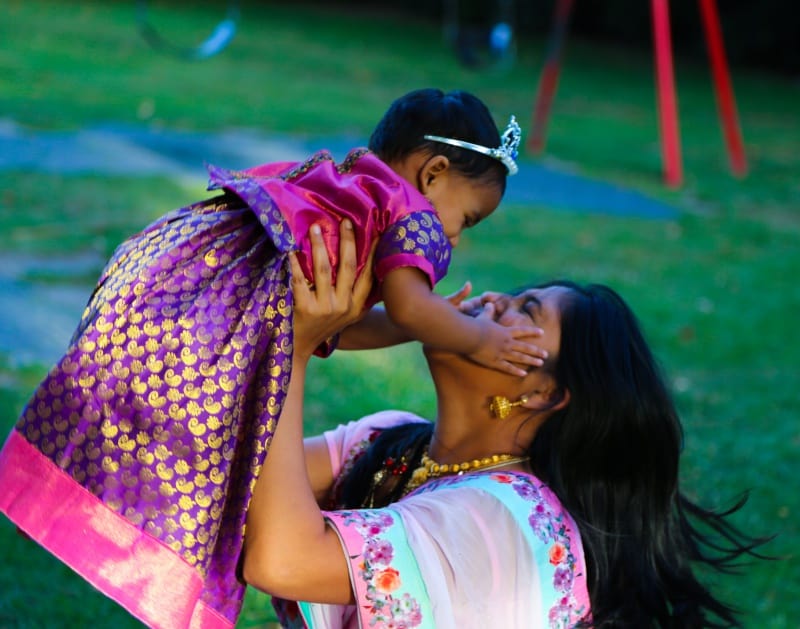 Why did I then choose Little Krishna Theme?
Breaking the monotone of celebrating in the colour Pink for Baby Girl and colour Blue for Baby Boy; we decided to celebrate with Little Krishna theme in blue and yellow for our baby girl.
Generally Little Krishna theme is famous for birthday celebrations of baby boy back in India but since our daughter just loves watching this series we decided why not as to us her happiness is what matters and a boy or girl doesn't matter to us. Simple right!! My daughter loves Little Krishna.. <3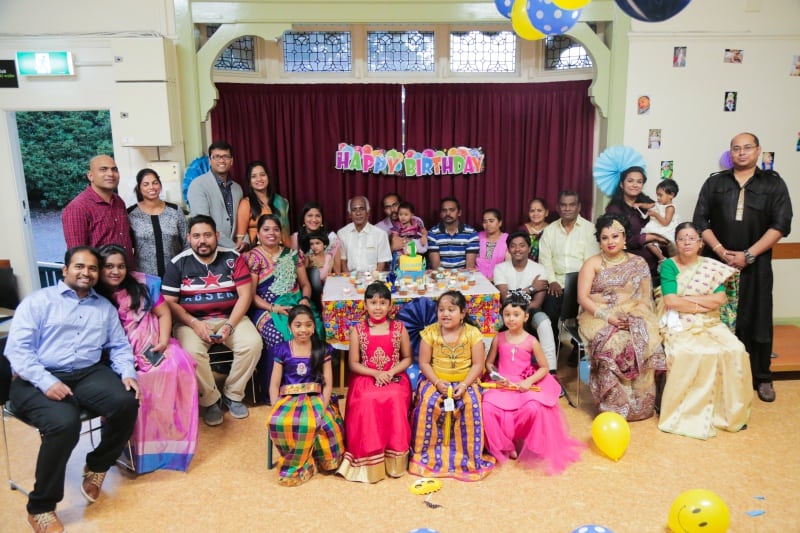 So the guest list were ready and the invitations were sent; the menu was set and so were the games and music that I intended to host were ready.
And the D-Day arrived. It was 4th March 2017; and this was the day a year before when I first set my eyes on the most precious soul out there.
The day when I had a heart beating and weaving its thread onto my heart; the two bare bodies uniting together with the little hands and fingers embracing me as if its her whole world.
The doctors running here and there and trying to latch her up with me to make our bond grow stronger.
Little did they know that this was a bond that is just separated by cutting down the umbilical cord and not by the ETERNAL LOVE.
The day when all the nausea, throwing up, the discomfort, the excruciating pain all vanished in a flick of a second when I heard you cry.
The day when I was born for the first time because with the birth of you my child; a mother and father is born and I take this opportunity to wish myself and your father a very Happy Birthday and thank you for bringing this joy in our lives.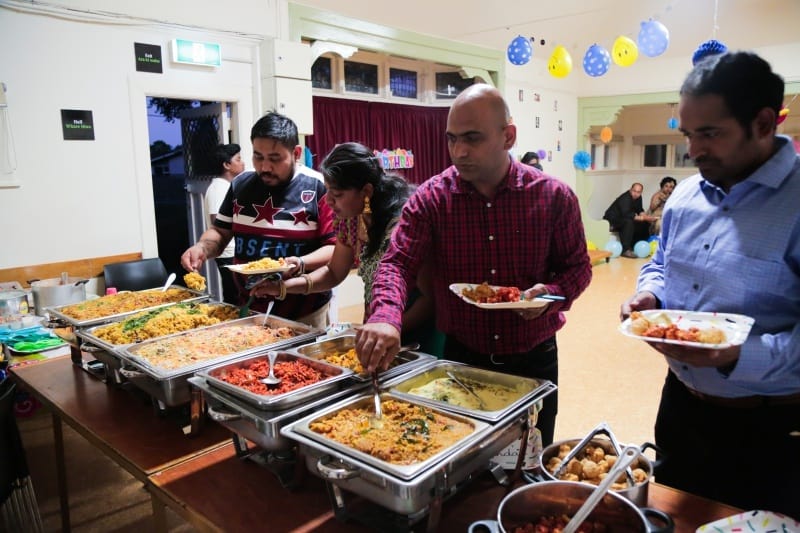 Being a food blogger myself; I wanted to have food as the highlight of her Little Krishna Birthday party. As i firmly believe food is what makes everyone around happy and brings everyone together.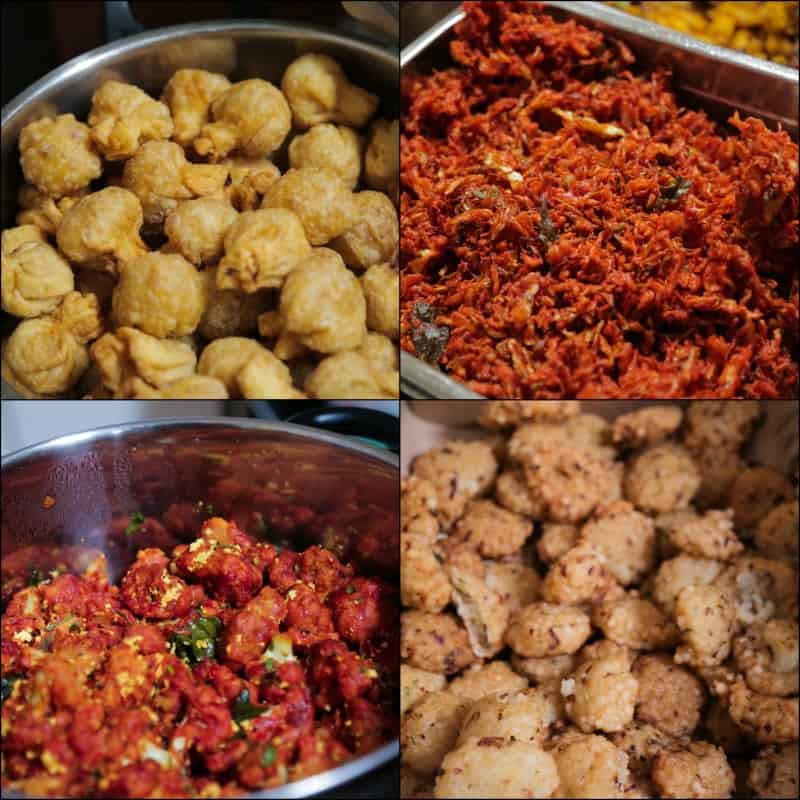 We tried to keep it as Indian as possible except for the desserts as we wanted it to go with the Little Krishna Theme
So for starters we had..
(From Left to Right)
1. Paneer Potlis. I have linked the recipe of it if you would like to check.
2. Crispy Cabbage Fry - andhra mess style
3. Crunchy Cauliflower
4. Sabudana Wada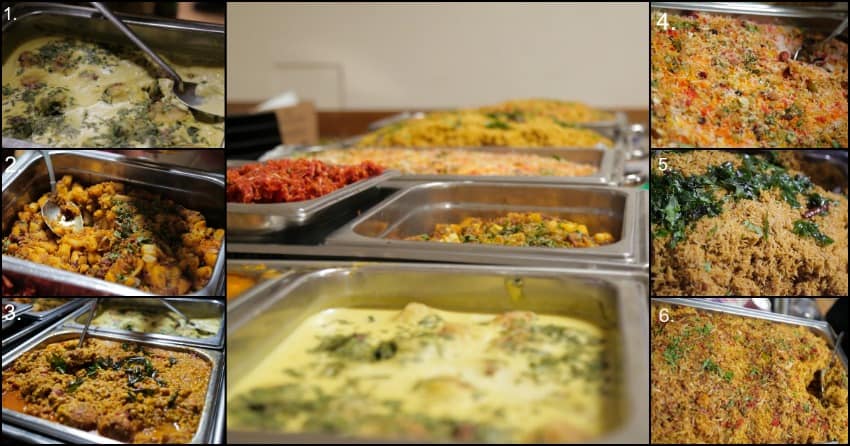 For the Main Course
In the gravies we had
1. Nargisi Kofta
2. Potato Varuval - South Indian style
3. Vada Curry
Rice varieties included:
1. Kashmiri Pulao
2. Puliyodharai
3. Bombay Tawa Pulao
I did not wanted to serve naans or rotis as I think they get drier with time.
Also no point in rolling and frying puris for these many people.
Since everything was made at home I wanted it to be easy and something that we could pull off by the end of the day.
So I stuck with rice and curries for the mains.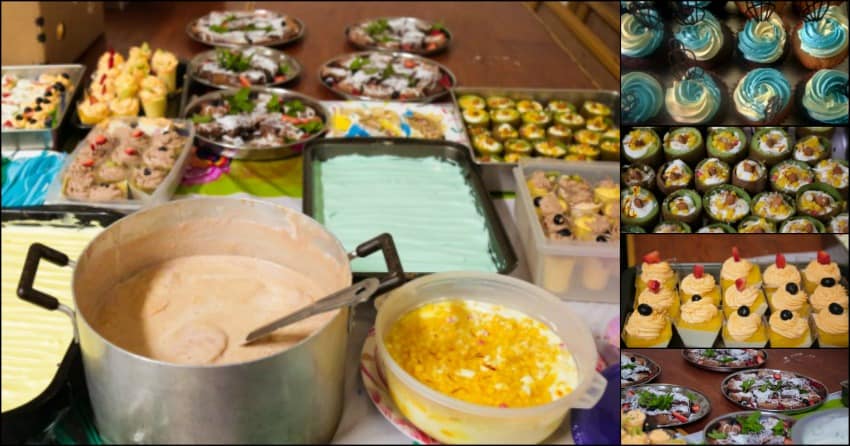 You all know how much I love desserts. And so we had a variety of desserts on the table.
1. Panacotta - with 3 different toppings
2. Mousse - 2 different flavours
3. Brownies.
4. Brownie Cheesecake
5. Saffron yoghurt in Kiwi Cups
6. Vanilla and Chocolate cupcakes with Italian meringue frosting.
7. Mango Yoghurt Boondi
8. Masala Chai Ice-cream from the blog.
9. Finally the Birthday Cake itself.
For the Drinks we had
Fruit Punch and Coke.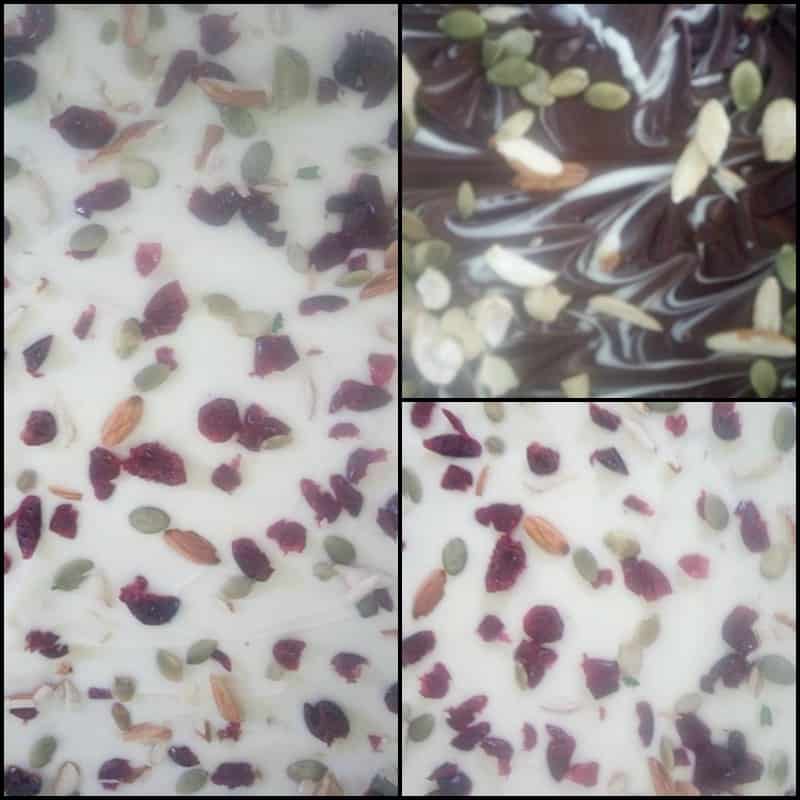 I had intended to play two games at the party but unfortunately due to my poor organising skills I couldn't.
I will still share it here so that you get some ideas.
1. Pin the feather.
I bought peacock feathers from dollar store and had planned to keep a big size photo of Yoshana and then blind fold the guests and ask them to pin the feather onto her head.
2. Guess my age
I sticked Yoshana's monthly photograph in random order on the wall and asked everyone to guess her age.
Even though the party was more like a get together; I enjoyed every bit of it as I could here the kids laughing and playing around. The adults all enjoying each other's company with some or the other thing to eat in their hand (the food blogger keeda in me noted that everyone liked the food.. hehe..).
And that is what I wanted with the party; a happy mind and a full stomach to wish and bless my darling daughter for a healthy and hearty life ahead.
With the return gifts of my DIY Chocolate barks, a car and bubble blow for the kids the party ended with everyone's laughter.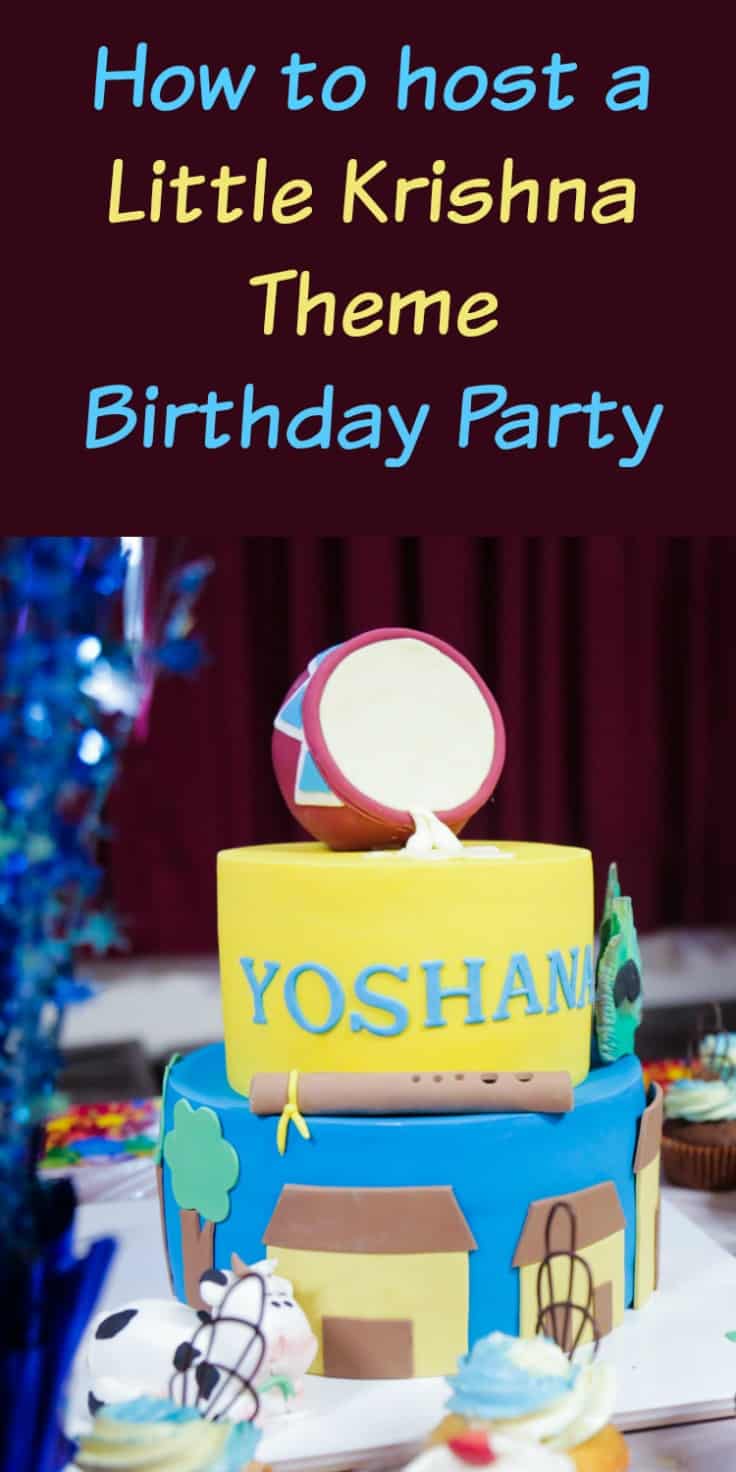 A special thanks to Mr.Senthil Kumar Rangaswamy for preparing this delicious meal and to Mr.Shakti Priya Balaji for capturing these memories so that I could cherish it forever.
Let me know by tagging me, tweeting me or instagramming me which is your most favourite theme and how did you celebrate your little one's party. I would love to know.
See you on Thursday
Until then
Hugs
Sushma