Your one stop guide to making SOURDOUGH STARTER from scratch.
Learn how to create, maintain and use your own sourdough starter in this post. This guide will convince you to get started.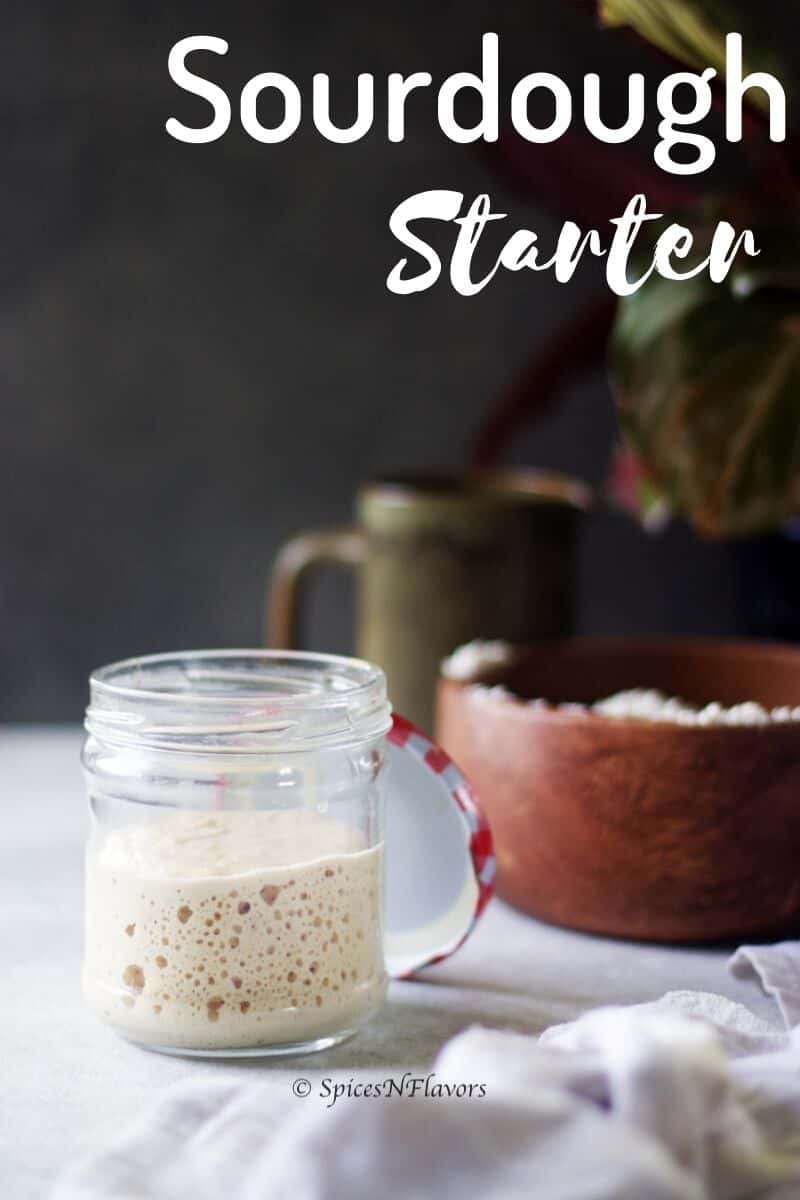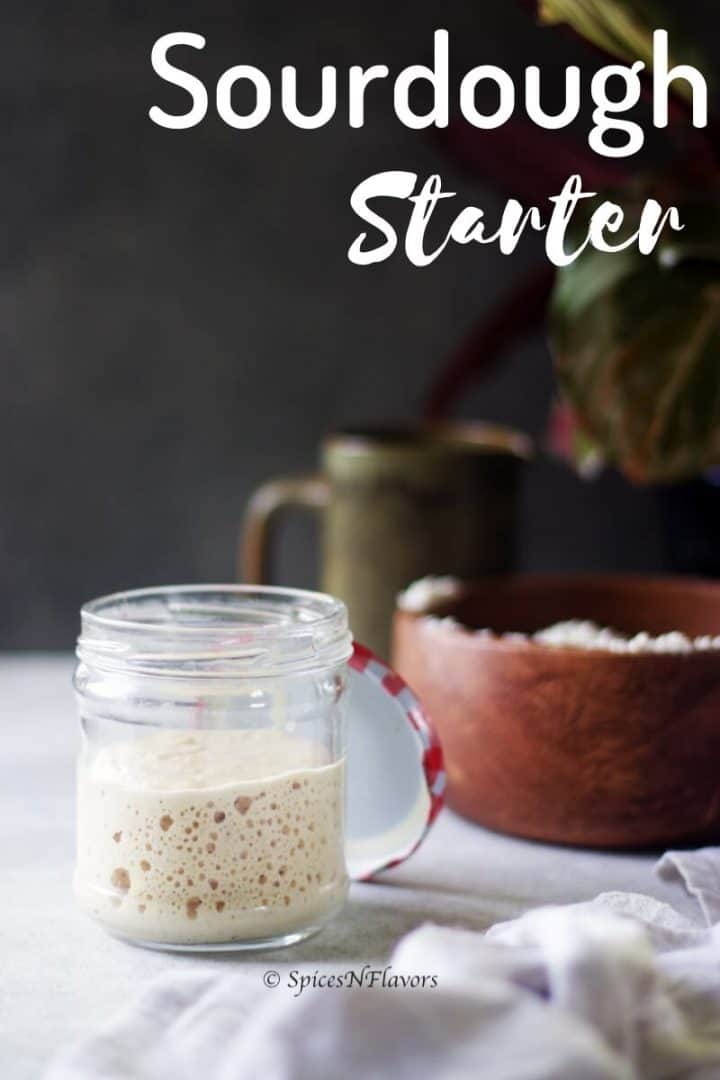 This Ultimate Guide covers everything from how to make the starter, how to feed, troubleshooting common problems, maintaining, how to store and care for your starter.
If you are just starting out stop your search right now because I have included everything under the sun in this post.
Yes, I have practically read every single blog post, watched every single video, pinned every single starter post on Pinterest and have
RESEARCHED
STUDIED
ATE
DRANK
and SLEPT with sourdough on my mind..
I know that is too much of an exaggeration (Metaphor!! 😉 ) but I actually was self-teaching myself everything that I could learn in these past 3 months.
So a DISCLAIMER here:
I am not an expert in Sourdough Bread I would consider myself a Beginner here.
My Sourdough Starter is just 30 days old as of today: Started my starter on 11 Apr 2020.
Learned everything from the internet and have tried to include all my trials, attempts, failures, success, experiments so that you can begin your Sourdough Journey too!!
So if at any point I am wrong then please feel free to correct me I am always eager to learn more.
I will include all the references towards the end of the post.
Few Things to Note:
This is not going to be the prettiest post as it would have more of text and less of images.
For the ease of understanding I have broken down the post into pages so click on the topic that you would like to read about.
I had hosted a Sourdough Starter bake along on Instagram so few of the images/queries/conversations are from the part of the live bake-along series.
Though this is a long post I assure you that this is going to be worth your time!!
If not much you will definitely have some take-aways from here.
What You Will Learn?
I will teach you how to make your own culture using just two ingredients - Flour and Water that would last you a life-time!!
So let us start.