Tools Needed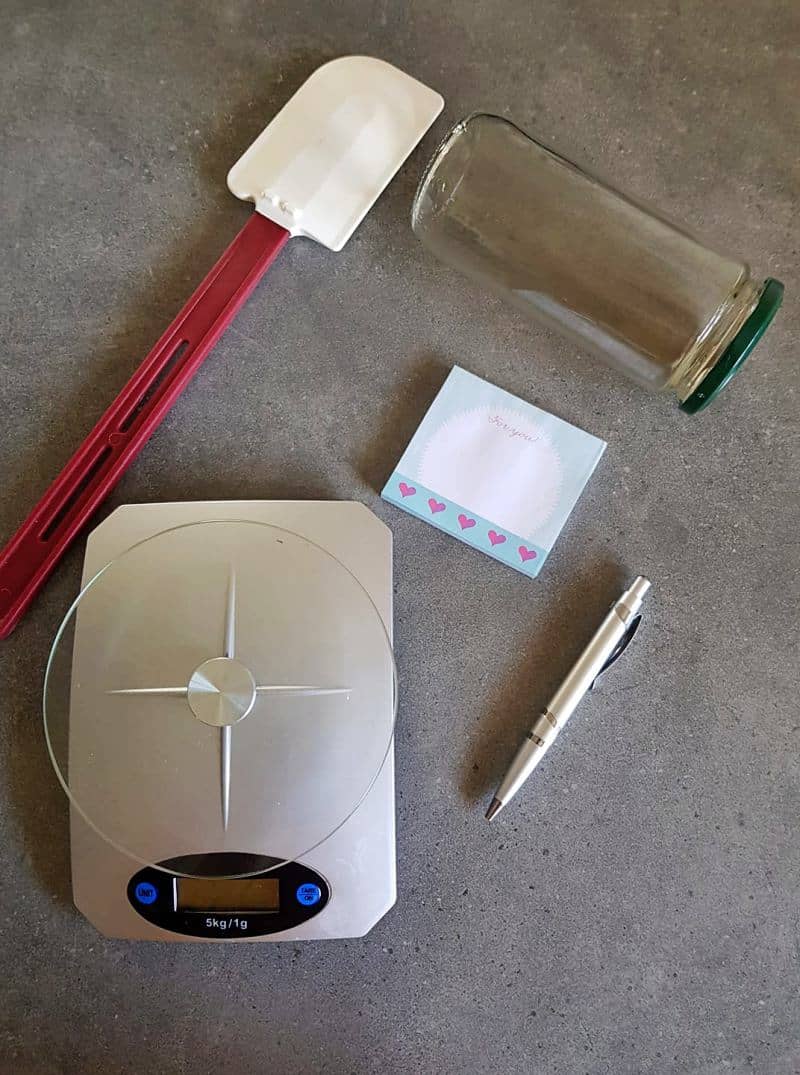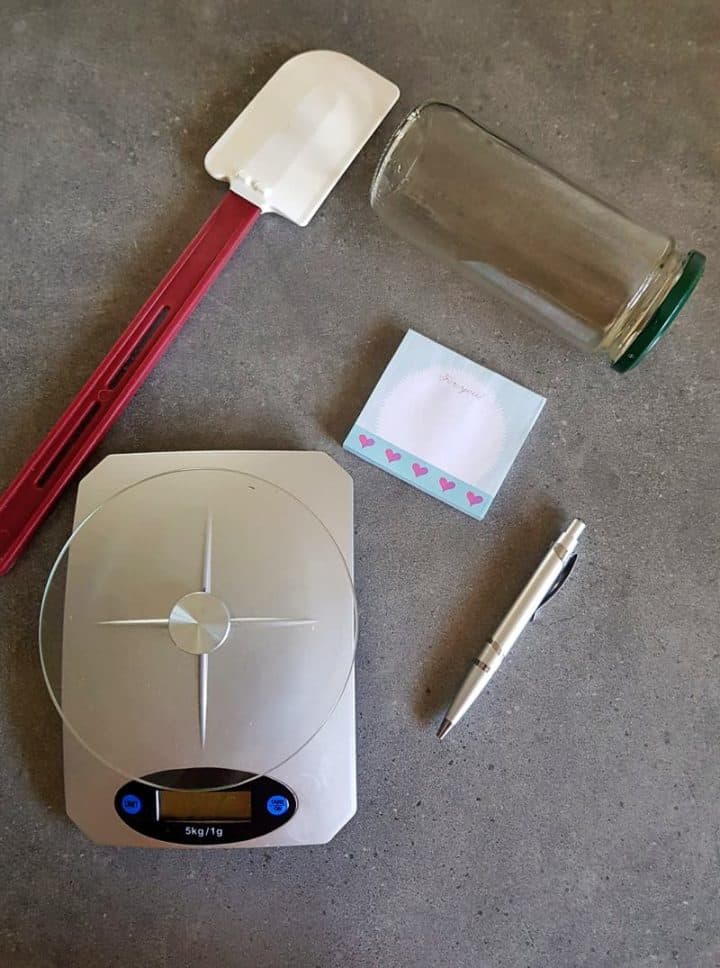 Weighing Scale:
I cannot stress how important it is to have a weighing scale to make your Sourdough starters and also your sourdough bread.
Yes you can make your starter using cups and spoons but it would be difficult for you to keep a tab on the hydration levels especially if you are a beginner.
Weighing Scales are not very expensive and I see them as a one-time investment as it lasts forever!!
I got mine 4 years ago and it is still going good.
Definitely you can make bread using cups and spoons measurement but trust me if you want to elevate your skills and your bread to the next level then a scale is your getaway to the same.
Glass Jar:
A wide mouth tall glass container is often preferred to make your starter.
You are not looking for an air tight container here as the yeast needs to breathe right
But at the same time you want to avoid contamination of the starter which can happen as the yeast would also attract fruit flies ( a very common problem), dust or some unwanted microbes.
For that I simply like to loosely close the jar with its lid.
There is absolutely no need to buy anything specific you can simply reuse any glass containers. I use simply used my olives container.
Miscellaneous Items
A spatula or a spoon to mix everything.
Pen and Paper to note down everything.
This is what you would need to make your Starter.
But the following tools that I am going to state now would be essential once you start baking with the starter.
Banettone:
Which is basically a proofing basket.
If you do not wish to buy one at this stage feel free to use the jute baskets in which we often keep fruits at home.
I am sure your mom would be having one in her pantry. Go check that!!
If not that simply use a deep bowl. I often use my mixing bowl for this purpose though I have a banettone.
Dutch Oven:
This is a game-changer. You would need a dutch oven to make a Sourdough Boule.
The purpose of a dutch oven is to basically trap the steam.
I have explained more of this in detail in our Easy No Knead Bread recipe. You can check that if you like reading more about the science of baking bread.
If you do not have or do not wish to invest in one at this stage you can also use a casserole instead.
If not that a pizza stone or iron skillet. In that case, you need to use something to cover the bread dough while baking.
For that you can use the bowl of your stand mixer to do the job.
A Dough Whisk
A dough whisk is just a fancier item.
Though I would love if someone would gift me this, as of now I simply use my hands to mix the dough.
Don't worry I wash my hands well 😉
Bread Lame:
Again I do not own a Bread Lame neither do I wish to buy this one.
Ofcourse I would love if someone gifts me this too.. (lol)
Then why am I mentioning it here??
Well that is because you guys must know the right tools and to use it or not is upto you. 🙂
Ok so simply use a razor sharp blade for the same.
Miscellaneous Items:
Parchment Paper, Tea towels, Mixing Bowls.
I love this set of tools available on Amazon.
This package is what you need. Click here to find all the tools in one place.