How to Store and Care for your Starter?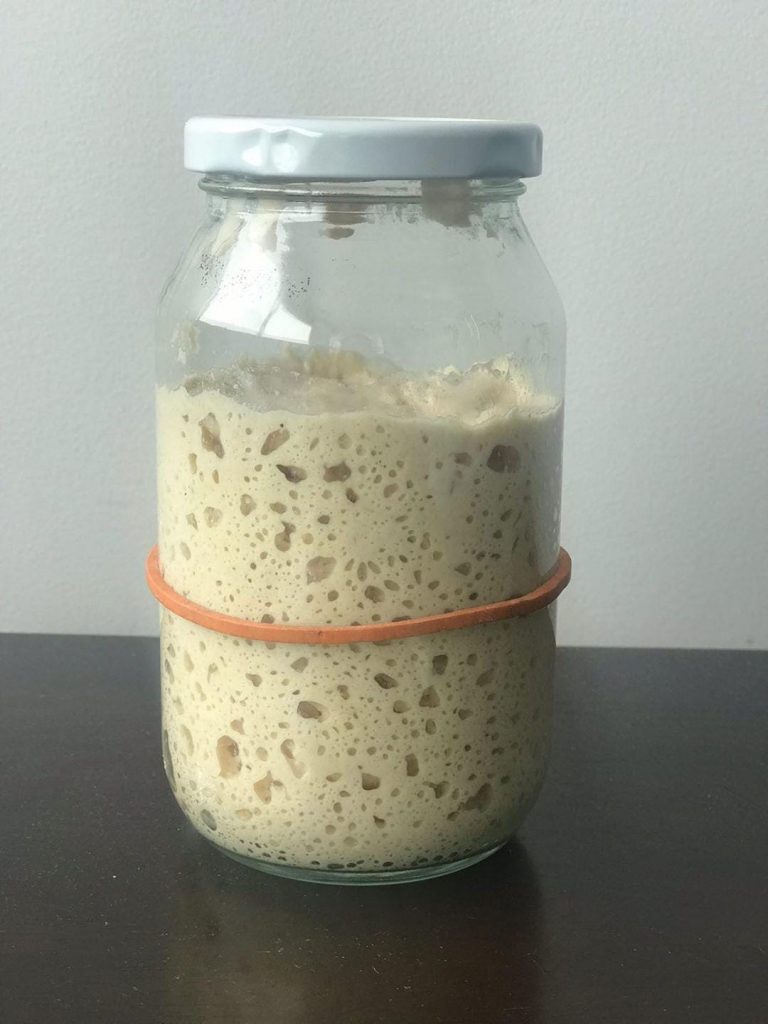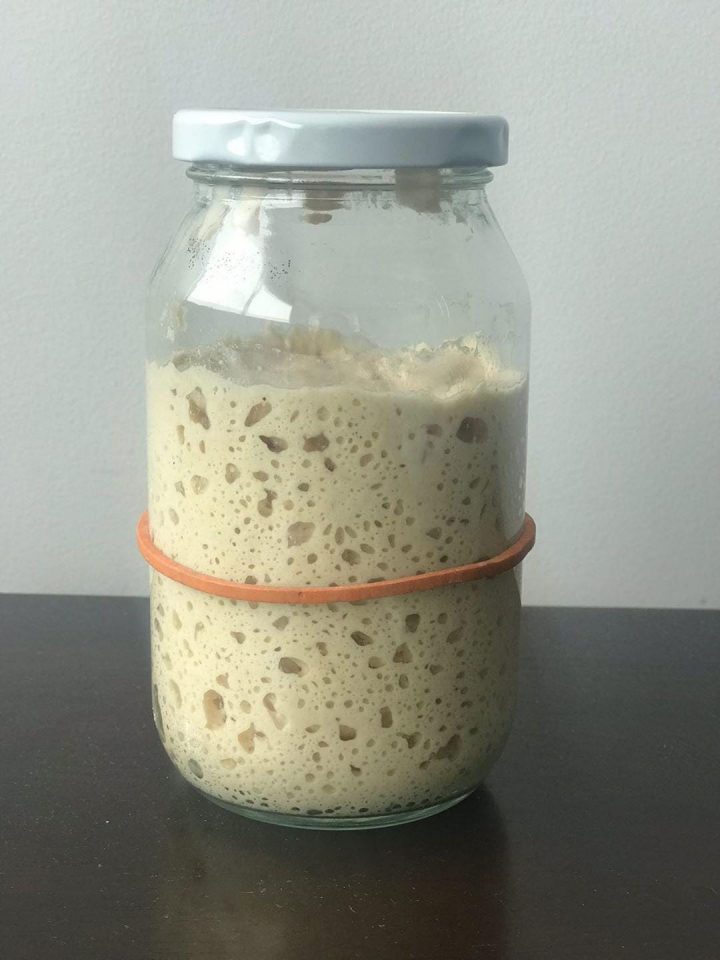 Till now we have
Made out Starter
Nulled out the problems
Learned how to build up the starter for a recipe
So we are ready to bake a bread.
But what after you actually made a Bread?
You need to store the starter well so that it lasts a life time right..
The general rule of thumb to remember is whenever you take out the starter to use in a recipe, always and always feed it again.
Suppose you made your levain at 8 am today.
By around 12 pm your levain would be ready to be used in a recipe.
So at 12 pm you take out the desired amount of starter and add it to the bread recipe.
It might take a couple of minutes for you to incorporate the starter into the bread dough, wash your hands and come back to the mother starter.
Say it took around 15- 30 mins for that depending upon the recipe.
So let us assume you got free by 12.30 pm.
At 12.30 pm add fresh 25 gms Flour and 25 gms Water to your mother culture.
By around 2.30 pm you will observe slight rise in your starter.
At this stage cover it loosely and put it into the fridge.
Now you have to feed it just once a week.
The timings that I shared here is just approximate. Do not go by the time rather observe your starter and learn.
It might be a little confusing on day 1 but as and how you proceed you will understand how much your starter rises, how much time it takes so and so forth.
Now you have stored the starter in the fridge.
All you have to do is feed it atleast once a week.
Choose a day for the same.
For me it is Monday..
Every Monday morning I take my starter out and let it come to room temperature.
Then discard 50 gms and add 25+25, allow it to rise and store in the fridge.
If you are a seasoned baker?
So let us assume that you are a seasoned baker and you bake bread every alternate day or every second day.
In that case it would be best to keep the starter at room temperature and feed it every single day.
I am a weekend baker.. How do I store it?
If you like baking on a weekend then in that case I would say,
Take your starter out on a Thursday evening..
Follow the routine: Warm it a bit, Discard, Feed and allow it to rise at room temperature.
After 12 hours that is on a Friday morning follow the steps again - Discard, Feed and let it rise at room temperature.
After 12 hours on Friday evening either you start building up your levain if you are a night baker
Or simply follow the usual feeding steps and build your levain on saturday morning depending upon your schedule.
I bake fortnightly or once a month.. How to Care for my Starter then?
For that I would say choose a day of the week say Monday like I do.
So every Monday discard and feed your starter and put it back in the fridge.
When you are ready to bake follow the steps I shared for weekend baker routine.
I forgot to feed my Starter.. Will it die??
It is ok if you forgot and skipped one week of feed. Do not worry but at the same time do not keep it as a regular practise.
Continue feeding regularly.
There are other ways of storing the starter too - the most common is to dry them and store.
I am yet to try that method once I try I will update it on this space and let you guys know on Instagram.