Troubleshooting Common Sourdough Problems:
Problem 1: There is a brown or grey line in my starter
This line is called as HOOCH and is very common. Nothing to worry.
It indicates that the starter is hungry and needs to fed.
Simply mix the hooch in and feed your starter and it should be fine.
I personally experience this.. Check How to Make your Starter section for more details.
Problem 2: There is a pink streak on my starter's surface: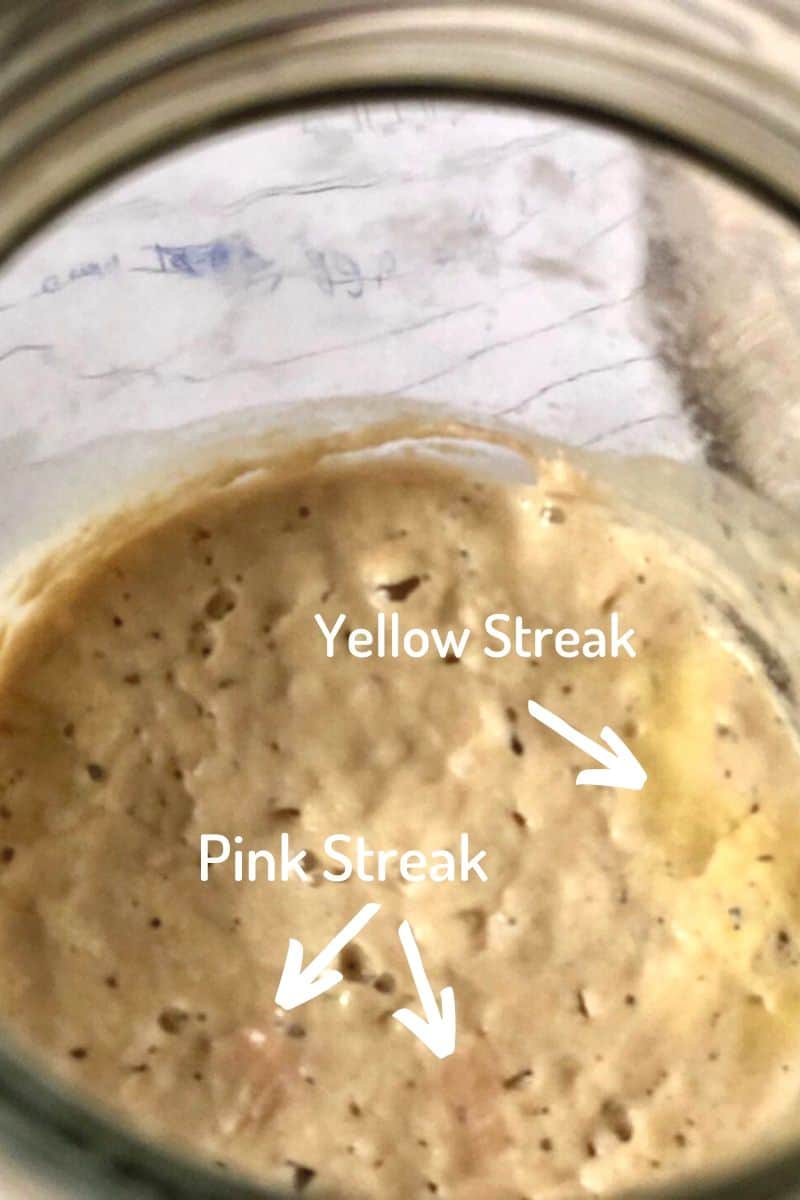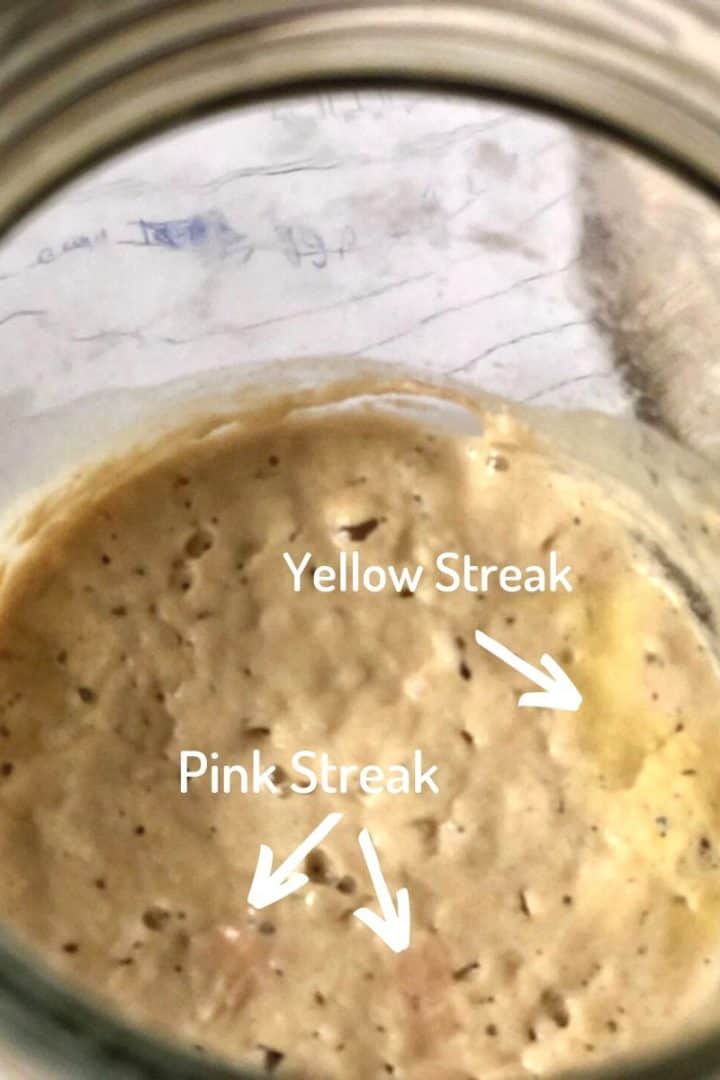 Red alert guy!!! A pink or a yellow streak indicates contamination.
If you see this at any stage simply discard everything and start over.
Problem 3: There are very little or no bubbles and my starter is not rising
Be Patient.
On Day 3 to Day 5 you might not observe any changes in your starter, neither will there be any activity or much bubbles.
Just continue.
Unless you have added hot water there is no chance that you have killed the yeast altogether.
So just keep going and keep feeding and you will observe the rising at some point. It may even take up to 10 days to see any activity.
Another thing you can do is change the quality of your flour and see.. Use premium quality flour or rye flour and test.
Or create a warm environment and test.
Problem 4: My Starter smells unpleasant
That is how it will be in the initial few days. So don't worry just continue.
Problem 5: My starter has collected water on top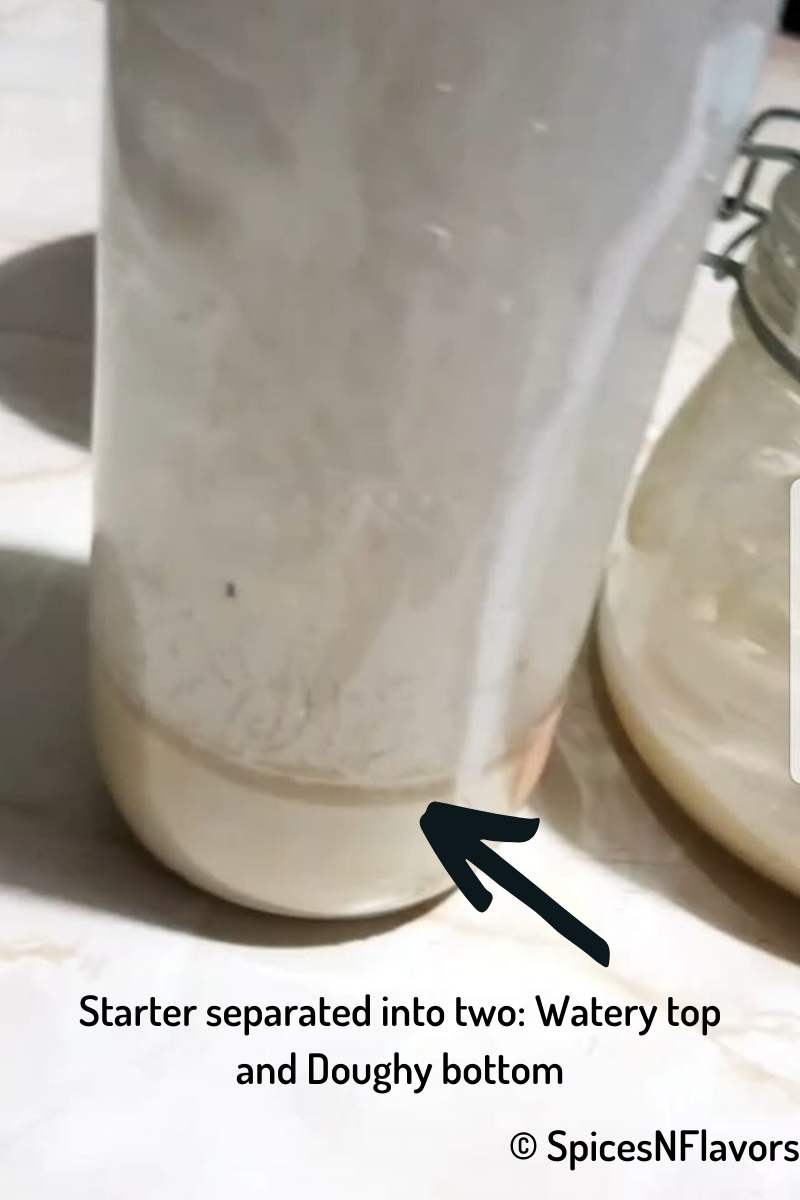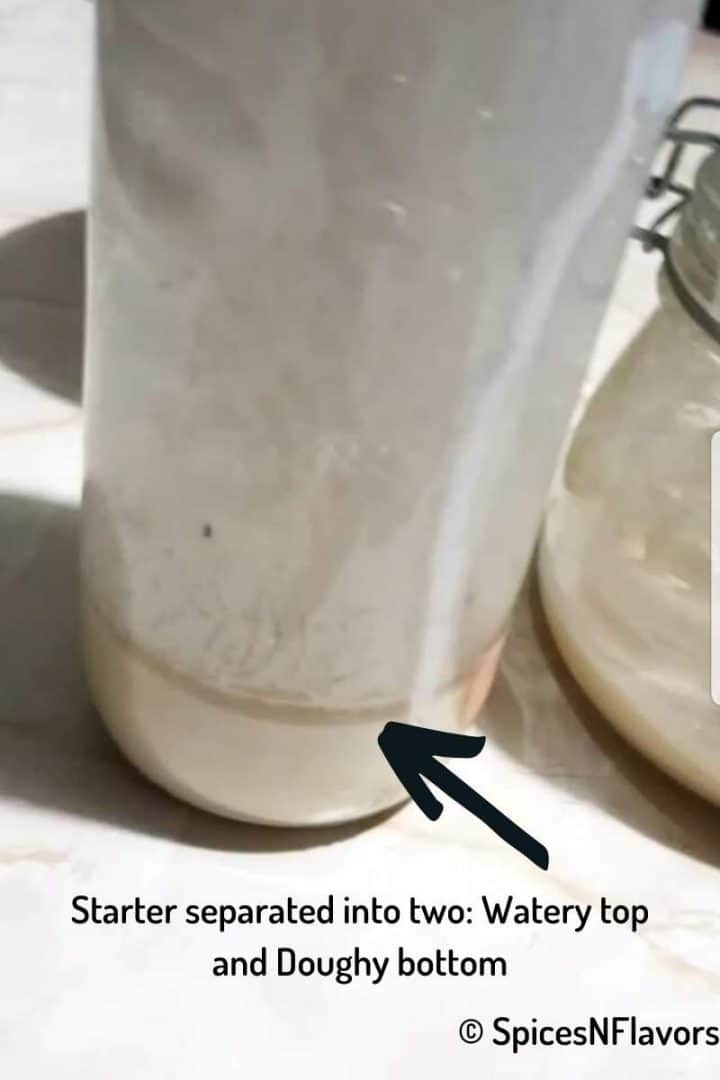 Sometimes you might observe that the starter get a watery surface on top and a dough like consistency at the base.
This is not hooch specially if you are feeding it twice then there won't be any hooch development.
This actually indicates that you need to add more flour to balance the act out.
You might also observe the other way around that the starter is doughy and thick paste-like especially if you are using whole wheat flour.
In that case you need to add little water to adjust the consistency.
However in either cases, I did not adjust the flour or water proportions I simply stirred the starter and proceeded with the recipe.
Few Basic Tips:
Use organic unbleached flour.
Avoid chlorinated water. Try to use filtered warm water.
Please weigh your ingredients.
Make sure you're storing your starter in a warm environment that encourages the fermentation process.
Patience is the key. Keep feeding regularly and you will observe that your Yeast would surprise you when you are expecting it the least.