Mother's Day is almost here, and let me help you to choose the perfect sweet treat for her. I have handpicked 31 heavenly Mother's Day Cheesecake recipe ideas just for you.. Whether you want to make something elaborate or quick and easy, I have recipes that are guaranteed to impress her.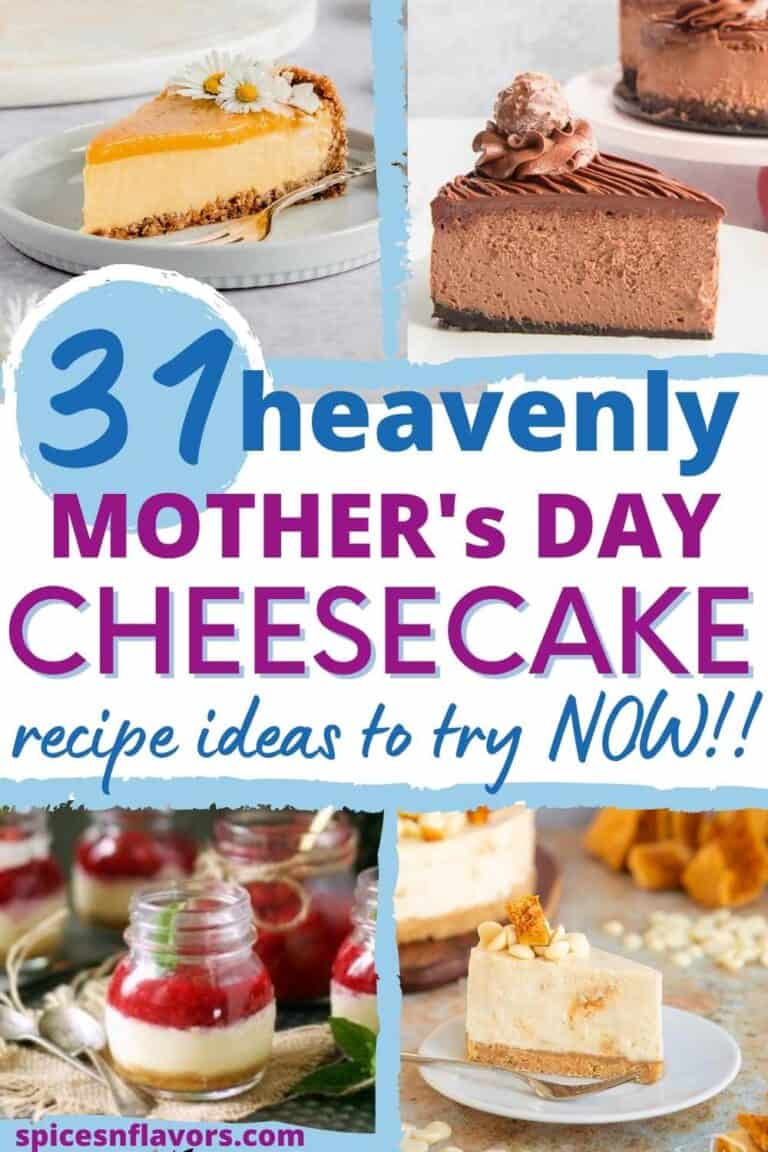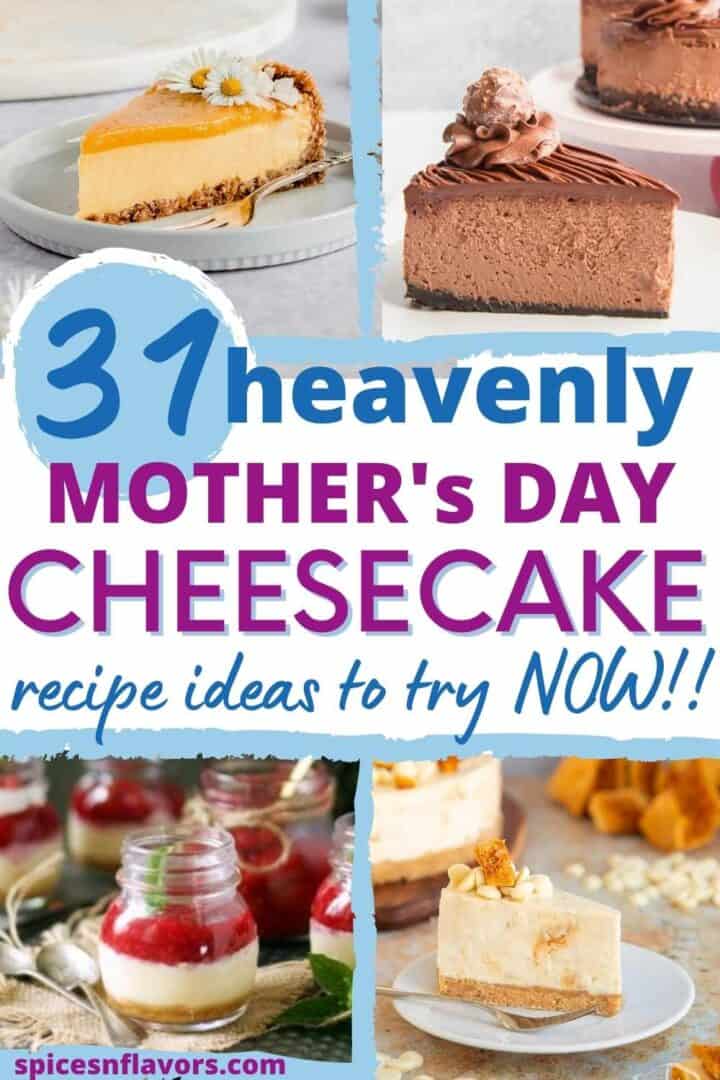 This Mother's Day, look no further for a way to spoil the moms in your life than with the best Mother's Day Desserts that are sure to wow: CHEESECAKE.
If she is a dessert lover, blindfold-ly try our Baklava Cheesecake; if she likes fruit, try no bake pineapple cheesecake; if she likes simple desserts, try new york style cheesecake.
I've compiled a list of over thirty different recipes below so you can find the perfect one without having to do the work yourself—because we all know Mom deserves to be spoiled this Mother's Day.
And for your ease of navigating I have divided the recipes into categories like Baked Cheesecake, No-Bake Cheesecake, Cheesecake in a Jar, Mini Cheesecakes, Cheesecake Bars and Vegan Cheesecakes
So you can simply click from the table below to go to the section that you are interested in. Each category has at least 3 recipes that you can choose from.
Baked Cheesecake
1. Baklava Cheesecake
2. Biscoff Cheesecake
3. Espresso Cheesecake
4. Instant Pot Marble Cheesecake
5. Gulab Jamun Cheesecake
6. Nutella Cheesecake
7. Instant Pot Funfetti Cheesecake
8. Classic Baked Cheesecake
9. Brownie Bottom Cheesecake
10. Peanut Butter Chocolate Cheesecake
11. Red Velvet Cheesecake
12. Creme Brulee Cheesecake
No-Bake Cheesecakes
1. No Bake Pineapple Cheesecake
2. No Bake Cheesecake in Chocolate Hearts
3. No Bake Lemon Oreo Cheesecake
4. White Chocolate and Honey Comb Cheesecake
5. No Bake Raspberry Cheesecake
Cheesecake in a Jar
1. Instant Pot Cheesecake in a Jar
2. Instant Pot Mint Cheesecake in a Jar
3. Instant Pot Cinnamon Roll Cheesecake
4. Instant Pot Chocolate Cheesecake in a Jar
5. Instant Pot Tiramisu Cheesecake in a Jar
Mini Cheesecakes
1. No Bake Mini Caramel Chocolate Truffle Cheesecake
2. Mini Oreo Cheesecake
3. Red Velvet Mini Cheesecake
Cheesecake Bars
1. Strawberry and Rhubarb Cheesecake Bars
2. Orange Creamsicle Cheesecake Bars
3. Lemon Cheesecake Bars
4. Blueberry Swirl Cheesecake Bars
Vegan Cheesecake
1. Vegan Blackforest Cheesecake
2. Chocolate Orange Cheesecake
3. Vegan Mango Coconut Cheesecake
Still not sure about which recipe to try to impress your Mom?
Consider checking our list of 23 Indian Sweets recipes that can be made in under 30 mins.
Wish to Join US for the love of BAKING? Subscribe to our Youtube channel. Follow along on Facebook, Instagram, and Pinterest for all the latest updates!